Rihanna Is 'Excited' To Release New Music But Doesn't Give Updates On When
By Lavender Alexandria
February 13, 2023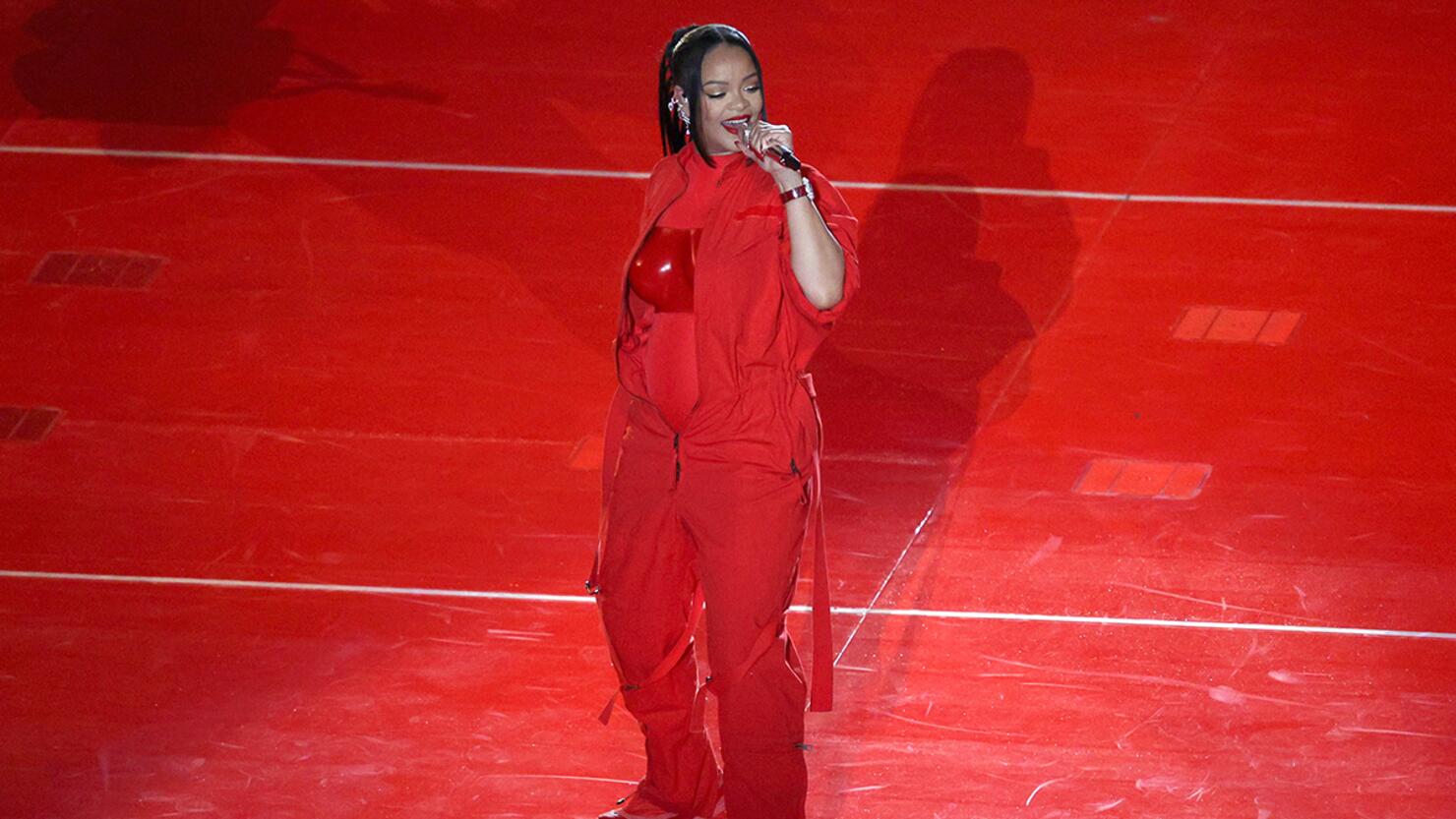 Rihanna had the eyes of tens of millions of viewers on her during her performance during the Super Bowl halftime show and while she did make a surprise announcement, it wasn't the one many fans were hoping for. She took the opportunity to confirm that she and boyfriend A$AP Rocky are now expecting their second child, but didn't give any new updates on when she will be touring or releasing new music.
Clearly, Rihanna knew those expectations existed, and in an interview with Good Morning America following the performance she was sure to update fans on where her mind was regarding new music. "I'm excited to actually put new music out," the 'Work' singer teased "but I don't have any updates for you on that yet," she clarified. One of the biggest storylines leading up to her halftime show performance was her long absence from both releasing new music and performing live but no new album or tour was confirmed in the wake of the show.
The last new music Rihanna released came last year with her Oscar-nominated song 'Lift Me Up' from the movie Black Panther: Wakanda Forever but she hasn't released a new album since Anti in 2016. Until the Super Bowl, she hadn't performed live since the 2018 Grammys, though it's been rumored that she will play at the upcoming Oscar Ceremony next month.