Lady Gaga Shares Intimate First Look At 'Joker' Sequel
By Rebekah Gonzalez
February 15, 2023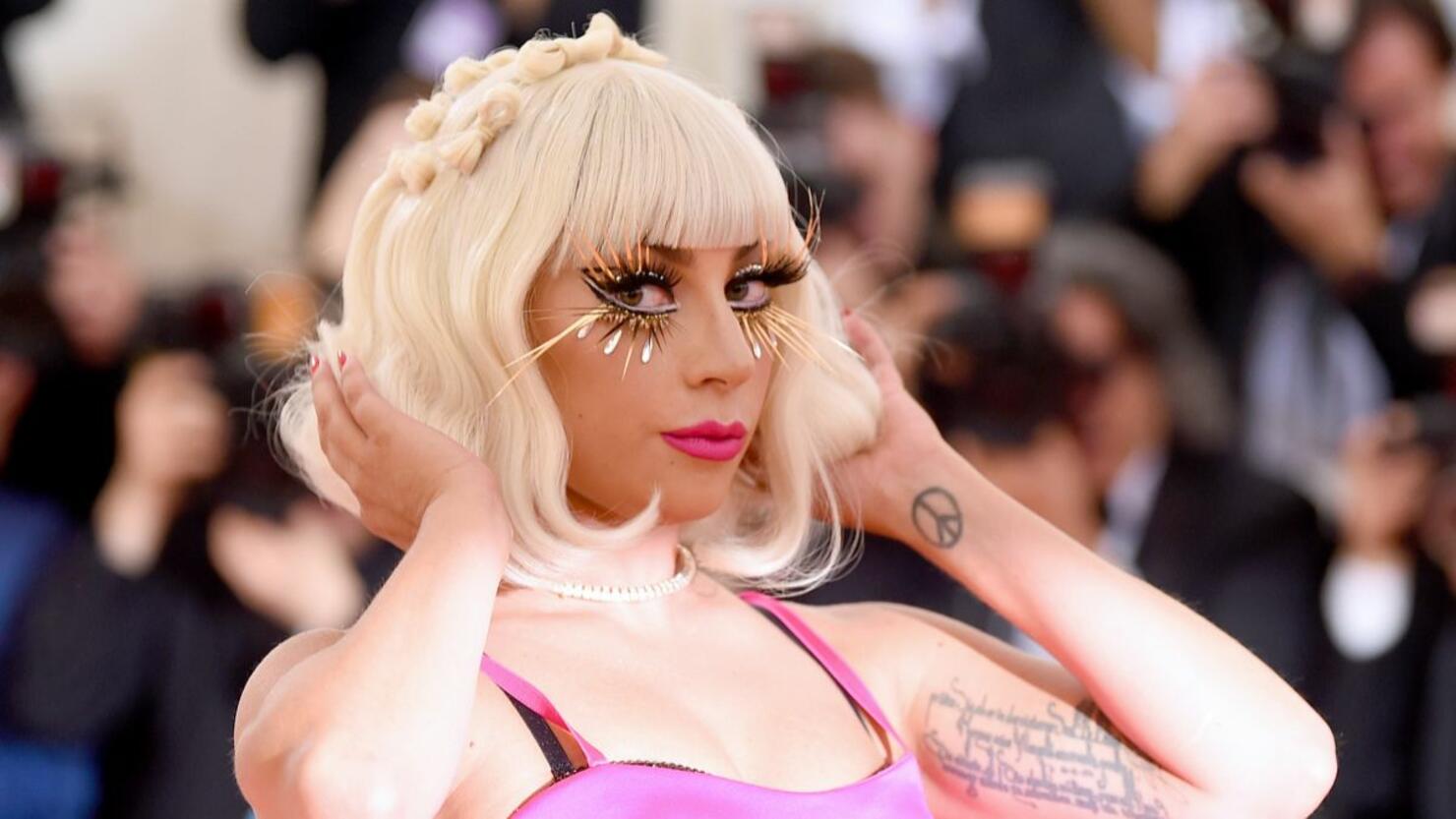 Filming for the upcoming Joker sequel is underway and Lady Gaga has shared the first look at the movie. On Tuesday, February 14th, the director of Joker: Folie à Deux, Todd Phillips, shared a photo of Lady Gaga's character face-to-face with Joaquin Phoenix's Joker. Holding his face in her hands, she looks shocked and has red paint smeared on her lips suggesting that they just shared a kiss. While it has yet to be confirmed, Gaga is widely believed to be playing Harley Quinn in the DC film.
Gaga shared the photo herself with the caption, "Folie à Deux" with a joker playing card emoji. The post earned comments from fellow celebrities like Kate Hudson who wrote, "Yes!" with fire emojis.
Joker: Folie á Deux is expected to center on the infamous romance between the Clown Prince of Crime and Harley Quinn, a psychiatrist in Arkham Asylum who ends up falling in love with the Joker. Actress Margot Robbie first portrayed Quinn in Suicide Squad and shared that she's excited to see Lady Gaga interpret the role. "It's such an honor to have built a foundation strong enough that Harley can now be one of those characters that other actors get to have a go at playing. And I think she'll do something incredible with it," she said in an interview last year.
After months of rumors, Gaga finally confirmed her participation in the film in August 2022. The pop star shared a creepy teaser video that features silhouettes of her and co-star Joaquin Pheonix slowly dancing to Irving Berlin's 1935 standard "Cheek to Cheek."
Joker: Folie à Deux is expected to hit theaters on October 4, 2024.