Chiefs Name New Offensive Coordinator Following Eric Bieniemy's Departure
By Jason Hall
February 24, 2023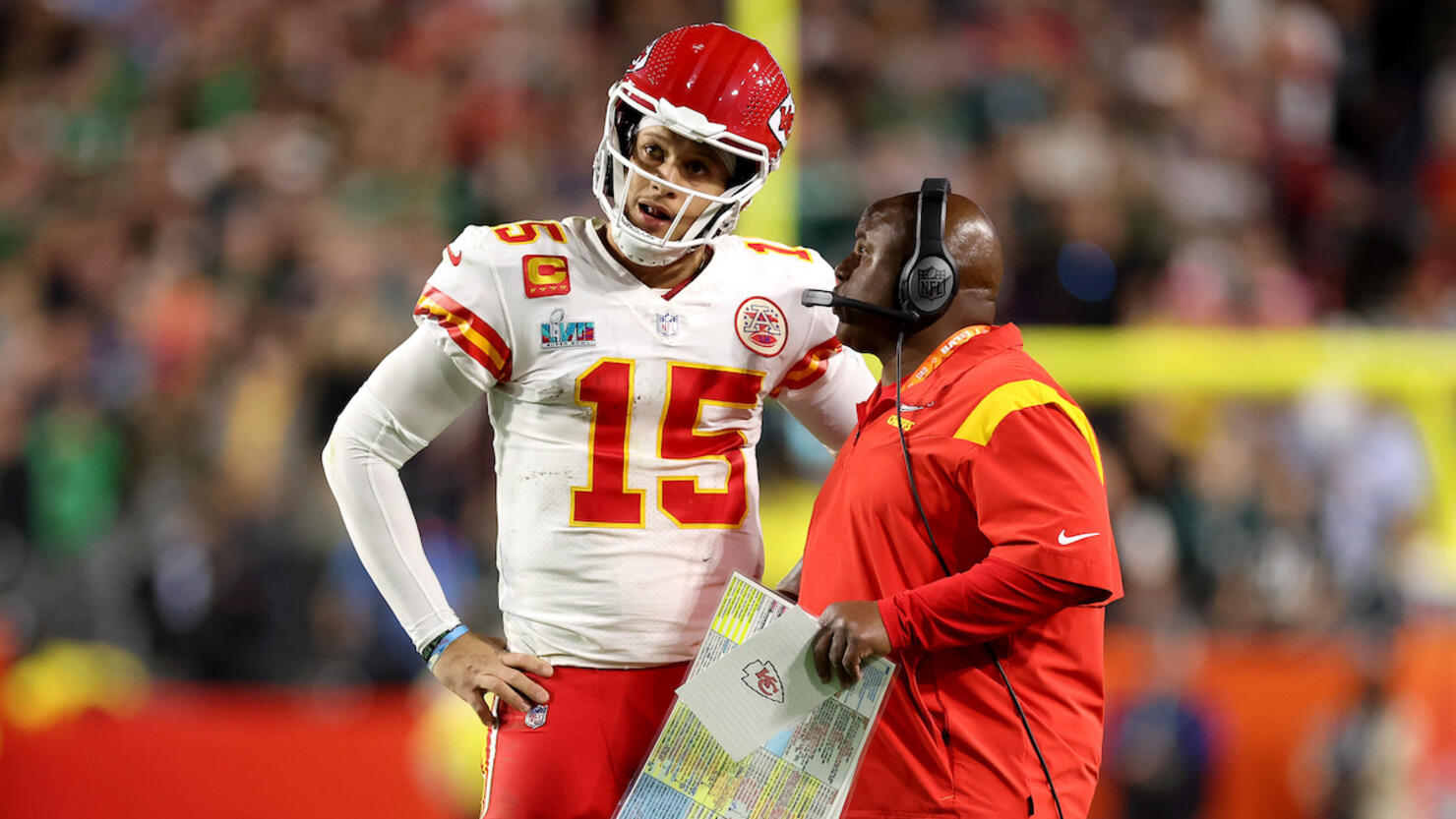 Kansas City Chiefs senior assistant and quarterbacks coach Matt Nagy has been promoted to offensive coordinator following the departure of Eric Bieniemy, the team announced on their official Twitter account Friday (February 24).
Nagy, 44, returned to the Chiefs coaching staff last offseason after serving as the head coach of the Chicago Bears from 2018 to 2021. The New Jersey native was initially hired as a quarterbacks coach on head coach Andy Reid's initial Kansas City staff in 2013 and later promoted to offensive coordinator in 2016.
Nagy went 34-41 during four seasons as the Bears' head coach, which included two playoff berths during the 2018 and 2020 seasons. Bieniemy, who was also hired in 2013 as a running backs coach, was later promoted to offensive coordinator after Nagy accepted the position with the Bears in 2018.
Bieniemy was hired by the Washington Commanders to be their offensive coordinator on February 17 after 10 seasons in Kansas City. The Chiefs have annually ranked as one of the NFL's top offenses during Bieniemy's tenure, winning from their second Super Bowl victory in four seasons, as well as making their third appearance during that span earlier this month.
Nagy had also previously worked with Reid as a coaching intern (2008-09), coaches' assistant (2010) and offensive quality control coach (2011-12) during his tenure with the Philadelphia Eagles.