Nick Cannon Hilariously Reveals When He'll Stop Having Kids
By Dani Medina
February 25, 2023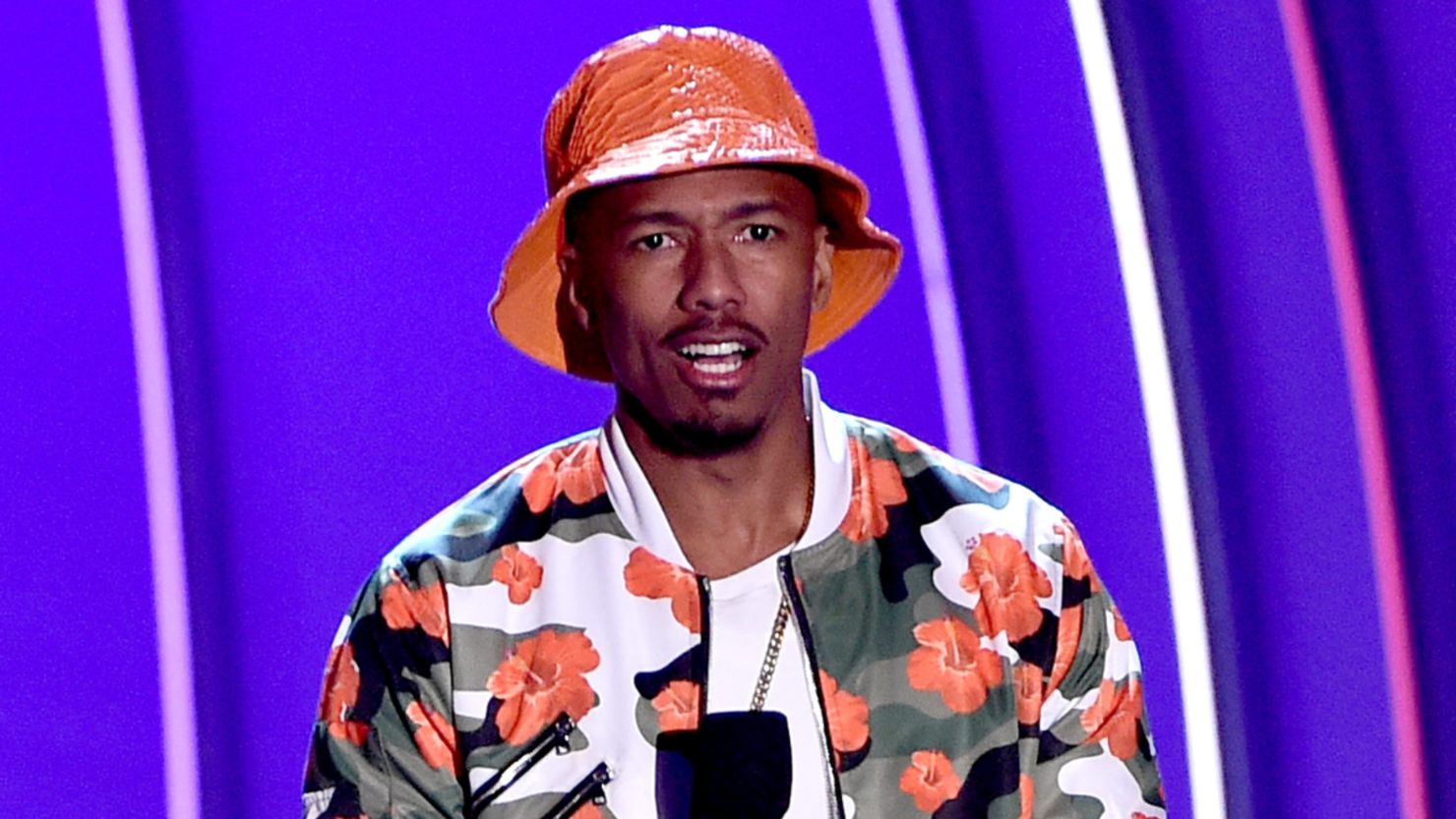 Nick Cannon may be a father of 12, but that isn't stopping him from having more kids down the line.
The Wild 'N Out host has a mixed answer when it comes to the possibility of continuing to have more children. "God decides when we're done," Cannon told Entertainment Tonight as he laughed. "But I believe I definitely got my hands full. And I'm so focused. I'm locked in. But when I'm 85, you never know. I might."
Cannon most recently welcomed his 12th child, Halo Marie Cannon with Alyssa Scott. Cannon and Scott also share another son, Zen, but he died in 2021 at just 5 months old after being diagnosed with brain cancer. Cannon currently shares 11 (living) children with six different women:
Mariah Carey: Twins Monroe and Moroccan, 11
Brittany Bell: Golden Sagon, 6; Powerful Queen, 2; Rise Messiah, 4 months
Abby De La Rosa: Twins Zion Mixolydian and Zillion Heir, 1; Beautiful Zeppelin, 3 months
Alyssa Scott: Zen, 5 months; Halo Marie, 2 months
Bre Tiesi: Legendary Love, 7 months
LaNisha Cole: Onyx Ice Cole, 5 months
The TV personality opened up about how he's able to care for so many children, and cleared up some misconceptions, too. "Everybody thinks it's time management. It's energy management. (Because) once we're all aligned, the flow is a lot easier. If there's any kind of low frequencies or dissension in there that's what messes up the scheduling. As long as we're all on the same page and we all got the same goal — to be the best parents we could possibly be — that works and then the scheduling is the scheduling," he told the news outlet.
Despite having his hands full, Cannon can't help but be proud of the family he's created. "It's a blessing, man, like, hopefully because of what I am able to do, my kids can do whatever they want to do, to be able to be in a position that if they want to be a nuclear physicist, I know somebody at an Ivy League school that I could (hit up). If they want to go into the military, if they want to be artists, if they want to be actors, it's a thing where we have the capability. Let's start talking about it now so we can help your dreams come true," he said.