Blink-182 Postpone Tour Due To Travis Barker Injury
By Katrina Nattress
March 1, 2023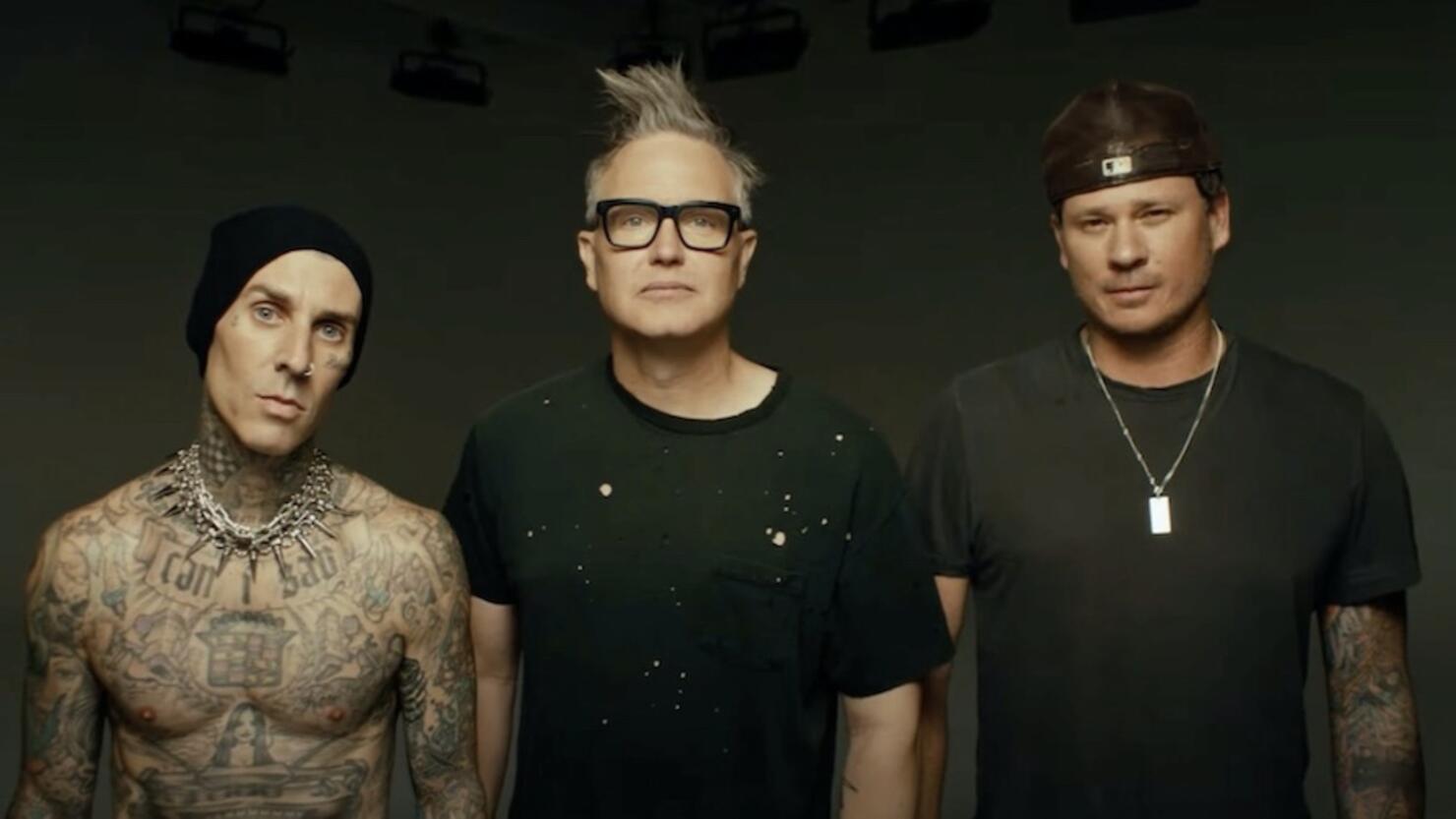 Yesterday (February 28), Travis Barker revealed he was undergoing surgery after seriously injuring his finger not once, but twice, during blink-182 tour rehearsals. The band was supposed to kick off its highly anticipated reunion tour with Tom DeLonge in Latin America on March 11, but unfortunately they are being forced to postpone that leg while the drummer recovers. Tom broke the sad news in an emotional video on Instagram.
"I know it seems like you've waited so long – which you have. And we've waited too. This is just devastating on so many levels. But we're gonna get Travis better, we're gonna come down – the three of us, together – and we're gonna rock, and we're gonna have an incredible time with you guys," Tom said, revealing they plan to play Latin America in 2024. "But I really want you to know, from my heart to yours, how important you guys are to us, and this is not something that we could have even have saw coming. This is just devastating. But we love you, blink-182 loves you. We will see you soon."
As of now, the North American leg of tour is set to begin May 4 in St. Paul, Minnesota. See Tom's heartfelt video below.