Travis Barker Suffers Grisly Injury During Tour Rehearsals
By Sarah Tate
February 9, 2023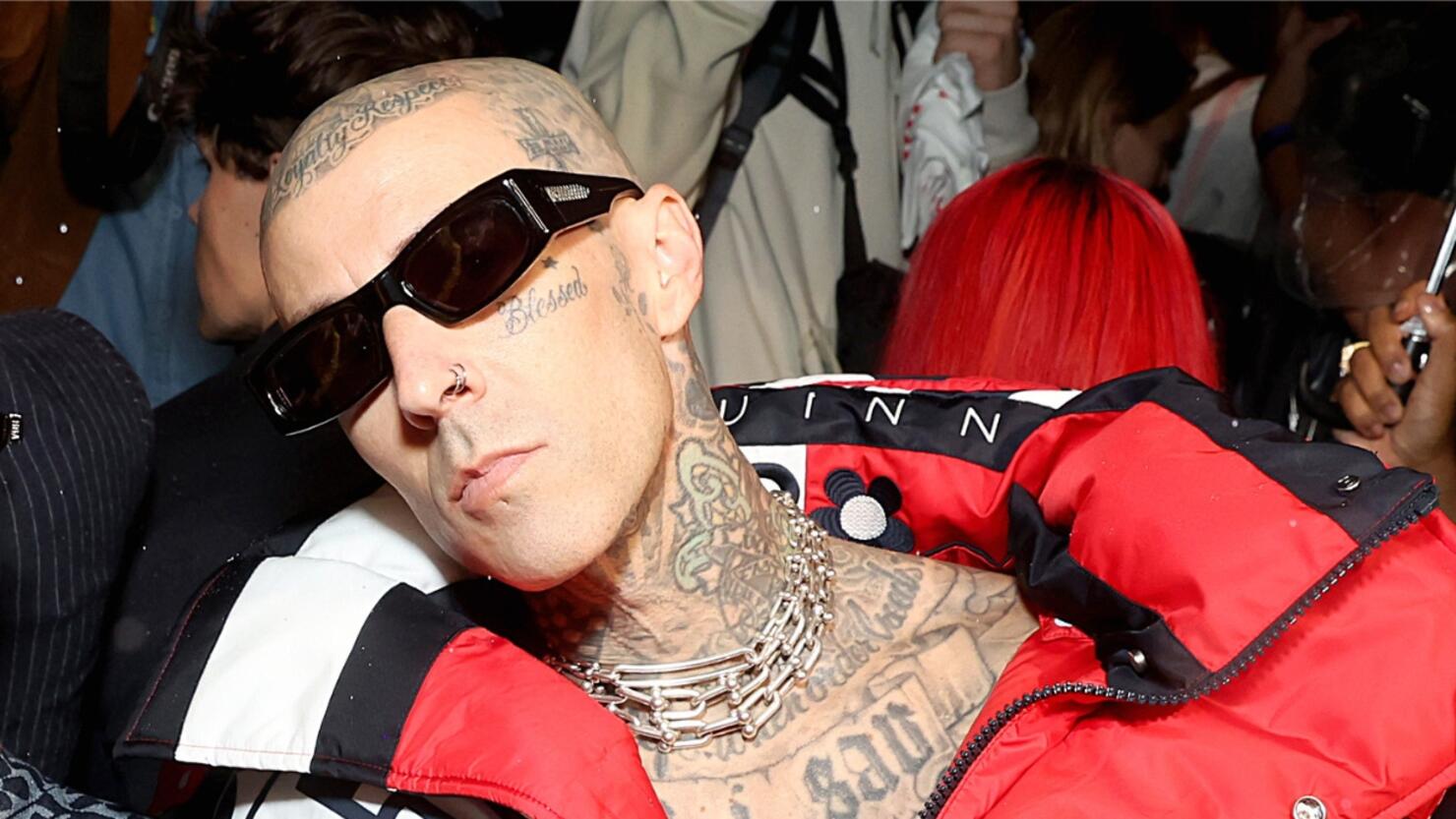 Tour rehearsals can be intense, trying to make sure everything flows well to give fans the best experience possible. Unfortunately for Travis Barker, he went a little too hard during rehearsals and ended up suffering a grisly injury.
The blink-182 drummer took to Twitter on Wednesday (February 8) to reveal he seriously injured his finger while drumming. He seemingly first alerted fans that something was wrong on Tuesday when he tweeted out an expletive with no context, per Billboard.
"I was playing the drums at rehearsals yesterday and I smashed my finger so hard I dislocated it and tore the ligaments 🤬," he said in a tweet. As of Thursday, it's unclear how his injury will impact blink-182's upcoming world tour.
The rocker also shared a photo on the injury on his Instagram Story, which was also shared by Page Six, showing his left ring finger misshapen and dislocated. He reportedly went to a doctor's office for a scan and injection to help with the pain.
Fans and supporters were quick to share their well-wishes and hopes for a speedy recovery. One commiserated about their own coordination, writing, "The amount of times I've thought I did this..." while another suggested, "Just fill the arena with playback and none will be the wiser."
We hope Barker feels better soon because as one Twitter use said, there's "nothing worse than a lingering injury on tour."
I was playing the drums at rehearsals yesterday and I smashed my finger so hard I dislocated it and tore the ligaments 🤬

— Travis Barker (@travisbarker) February 8, 2023