Chris Pine Finally Reveals The Truth About Harry Styles Spitting Incident
By Dani Medina
March 1, 2023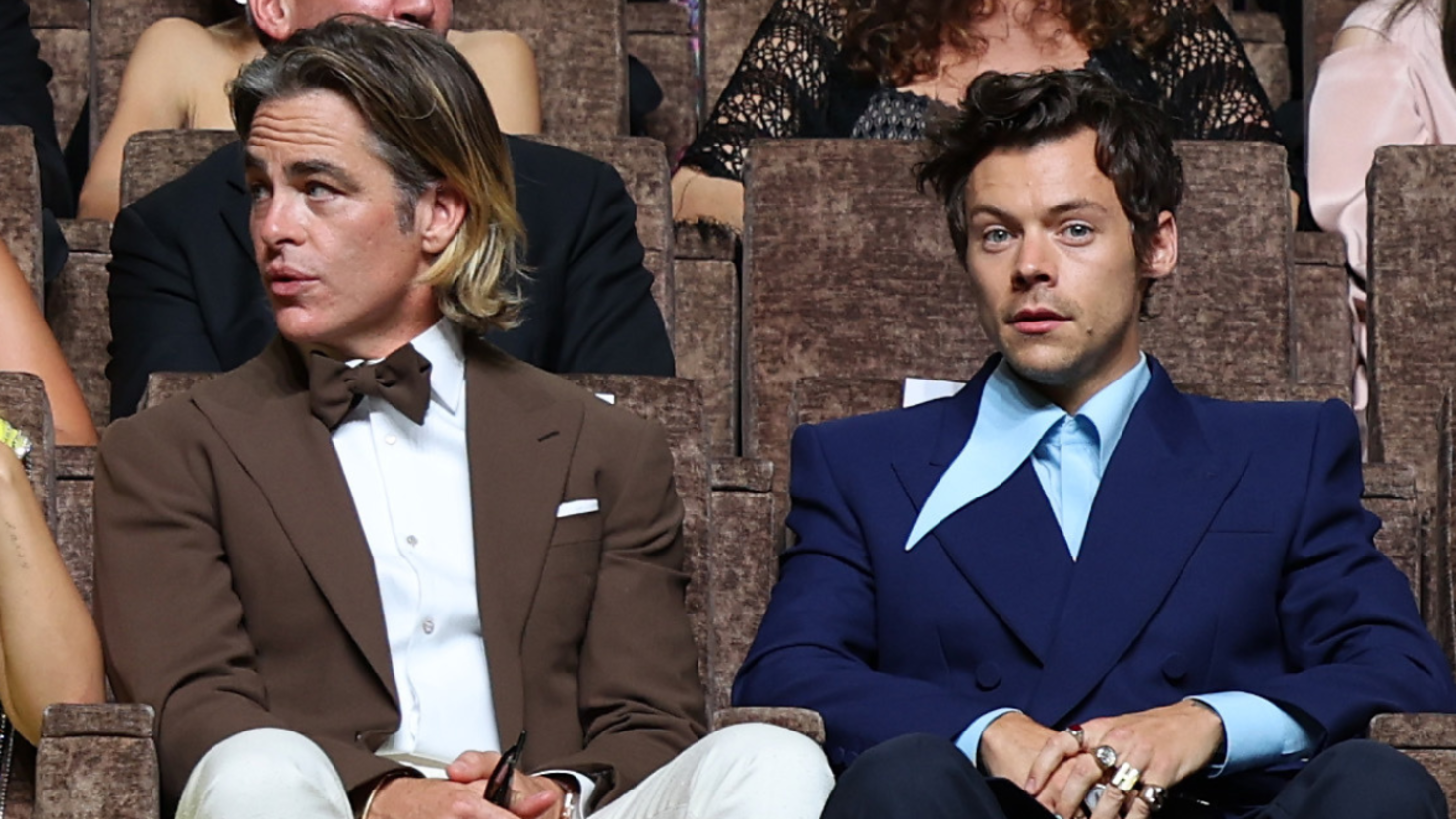 It's been nearly six months since it was rumored Harry Styles spit on Chris Pine at the Don't Worry Darling movie premiere and now, Pine is finally revealing what actually happened on that fateful day in Italy last September.
In an interview with Esquire, Pine, who stars in the upcoming film Dungeons & Dragons: Honor Among Thieves, finally put all the rumors to rest. He said point blank that Styles did not spit on him. "Harry's a very nice guy," Pine added about his former co-star.
Despite denying that #SpitGate is true in any way, Pine did admit to seeing why the world thought it was true. He shared an anecdote from the plane ride after the Venice Film Festival. He was sleeping, sitting next to his publicist — and she woke up him. "She says, 'We have to craft a message about what happened in Venice.' And I'm like 'About what?' 'About Harry spitting on you.' Which I have no idea what happened," Pine recalled. "She showed me the thing. It does look, indeed, like Harry spitting on me. He didn't spit on me."
The statement in question was released a day after the "incident." "This is a ridiculous story — a complete fabrication and the result of an odd online illusion that is clearly deceiving and allows for foolish speculation," his rep said at the time. "Just to be clear, Harry Styles did not spit on Chris Pine. There is nothing but respect between these two men and any suggestion otherwise is a blatant attempt to create drama that simply does not exist." Two days after #SpitGate, Styles addressed the crowd at his show in Madison Square Garden in New York City and turned it all into a lighthearted joke. "It's so wonderful to be back in New York. I just popped over to Venice to spit on Chris Pine, but fear not, we're back!" he said at the time. That was the only time Styles had ever addressed it.
Pine revealed what Harry actually did in that moment that led everyone to believe he had spit on Pine. Turns out, it was just an inside joke that he let out. "I think what he said, is he leaned down, and I think he said, 'It's just words, isn't it?'" Pine said. "Because we had this little joke, because we're all jetlagged, we're all trying to answer these questions, and sometimes when you're doing these press things, your brain goes all befuddled, you know, you start speaking gibberish, and we had a joke like, 'It's just words, man.'"