Ja Morant Accused Of Punching Teen, Flashing Gun During Summer Pickup Game
By Jason Hall
March 1, 2023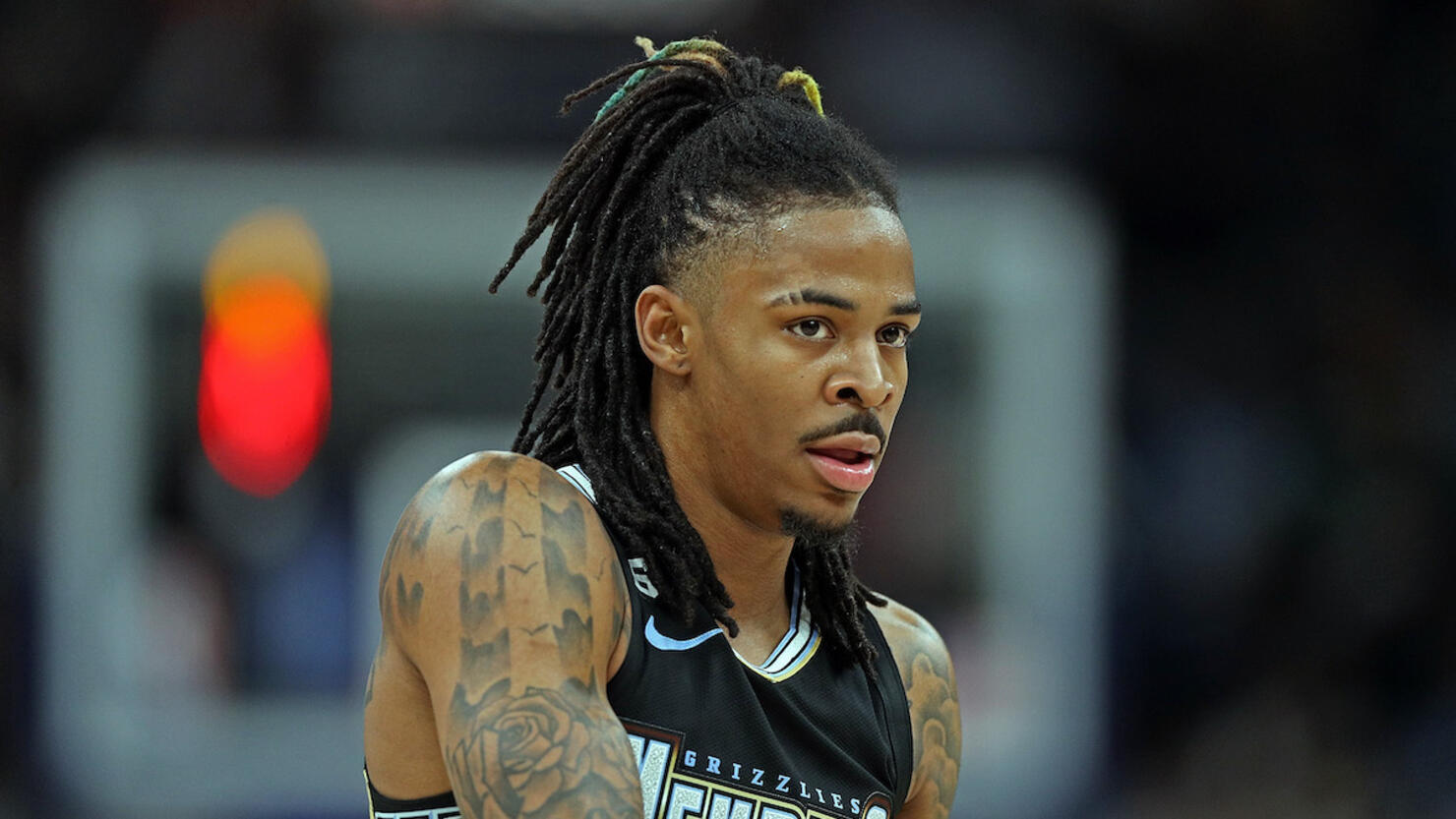 Memphis Grizzlies point guard Ja Morant has been accused of punching a 17-year-old a dozen times and flashing a gun at him in relation to an alleged incident that took place during a pickup basketball game at Morant's house last summer, according to police records obtained by Molly Hensley-Clancy of the Washington Post.
The teenager claimed Morant punched him "12-13 times" before going into his house and re-emerging "with a gun visible in the waistband of his pants and his hand on the weapon," according to interviews conducted by Shelby County Sheriff's Offices detectives included in the police records. Morant reportedly told police that he "swung first" in the alleged fight, but claimed he was acting in self-defense after the 17-year-old threw a basketball at his head and approached him.
Additionally, Morant is also accused of threatening the head of security at a Memphis mall days before the alleged incident, which resulted in a member of the basketball player's group shoving the victim in the head. The Shelby County District Attorney's Office issued a statement to Hensley-Clancy claiming prosecutors declined to press charges against Morant as "there was not enough evidence to proceed with a case."
TMZ Sports had previously reported that the teenager had filed a lawsuit against Morant on January 3 stemming from an alleged incident that took place in September, which the teenager said occurred after he "accidentally" hit the point guard in the face with the ball. The teen claimed Morant asked a bystander "Should I do it to him" before swinging at him with "a closed fist."
Morant claimed the teenager "made verbal threats stating he'd 'light his house up'" which resulted in he in his family fearing for their safety. The teenager claimed Morant and his friend hit him hard enough to result in a "large knot" on the side of his head, with deputies confirming that "they observed the boy's injuries," Hensley-Clancy reported.
Last month, Bob Kravitz and Sam Amick of the Athletic reported that the NBA investigated allegations made by the Indiana Pacers that acquaintances of Morant "aggressively confronted" members of the team's traveling party after their road game against the Grizzlies at FedEx Forum on January 29. The Pacers' traveling party claimed a person in a "slow-moving SUV" that Morant was traveling in "trained a red laser on them," though it was unclear if it was attached to a gun.
NBA spokesperson Mike Bass told the Athletic that an investigation conducted by the league "substantiated that a postgame situation arose that was confrontational," however, it could "not corroborate that any individual threatened others with a weapon."
Morant said one of his friends was banned from attending Grizzlies games for a full year and claimed the Pacers' traveling party was lying about the incident.
did a investigation seen they were cappin . still let a article come out to paint this negative image on me & my fam . & banned my brother from home games for a year . unbelievable 😂 https://t.co/08p4E8xhJJ

— Ja Morant (@JaMorant) February 5, 2023
The guard wasn't suspended in relation to the alleged incident. Morant, a former No. 2 overall pick and NBA Rookie of the Year, is coming off back-to-back All-Star appearances and is currently averaging 27.2 points, 8.2 assists and 6.0 rebounds per game during the 2022-23 season.