Niall Horan Transforms Into Singing Pirate In Hilarious Musical Number
By Sarah Tate
March 1, 2023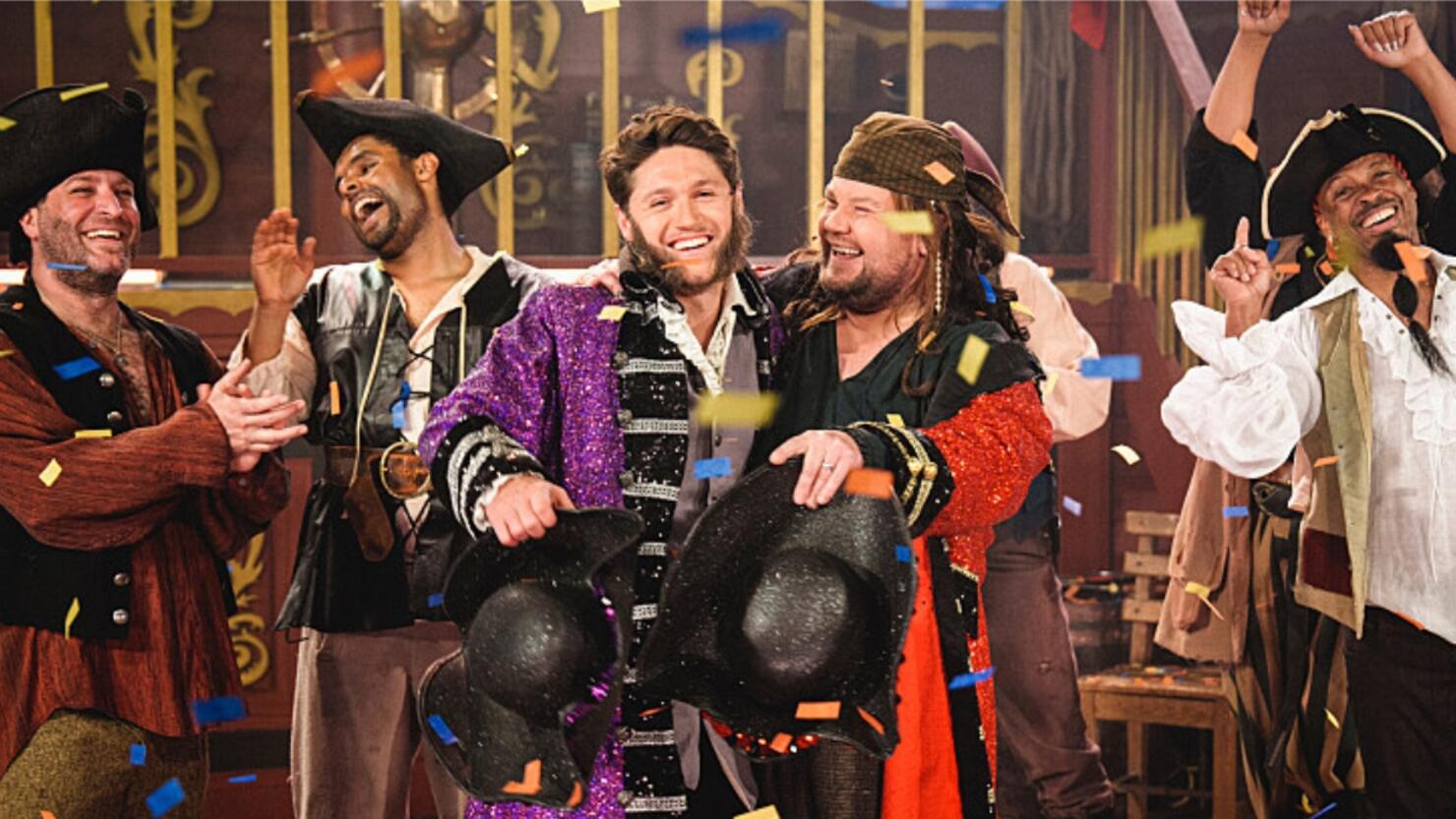 Niall Horan can do anything, including, it seems, transform into a pirate for a hilarious high-seas musical number, complete with dancing and over-the-top costumes.
The "Slow Hands" singer, who is set to drop his third solo album this summer, stopped by The Late Late Show on Tuesday (February 28), where he showed off both his acting and dancing skills as he and "Captain Dreadbeard," played by host James Corden, capture a British soldier and try to steal all the "booty," per Billboard.
But Horan and Corden aren't regular pirates, they're cool pirates, apparently striking fear into the heart of their victims through an elaborate introductory musical number. However, the captive soldier wasn't convinced, questioning if they do this every time. He got a bit more than he bargained for when the answer to his question came in the form of another song, this time with Horan portraying Dreadbeard's veil-covered siren ex in Dreadbeard while the crew perform a ribbon dance for a "pop of color."
"I'm so confused right now, a mermaid broke your heart? And whose idea were the ribbons?" the British soldier asked, adding, "And also, I've never met pirates before but I feel like there should be slightly less musical theater involved."
As it turns out, the crew were also tired of the whole song-and-dance routine, and how much time they spent rehearsing. A near-mutiny, and another number with an impressive tap dancing break, quickly followed before Corden and Horan changed into sparkling coats, declaring Dreadbeard to be the "pirate sensation" while the number ended with a chorus line high kick number and confetti rained down.
Check out the hilarious video below.