Top Draft Prospect Jalen Carter Charged In Fatal Crash After UGA Parade
By Jason Hall
March 1, 2023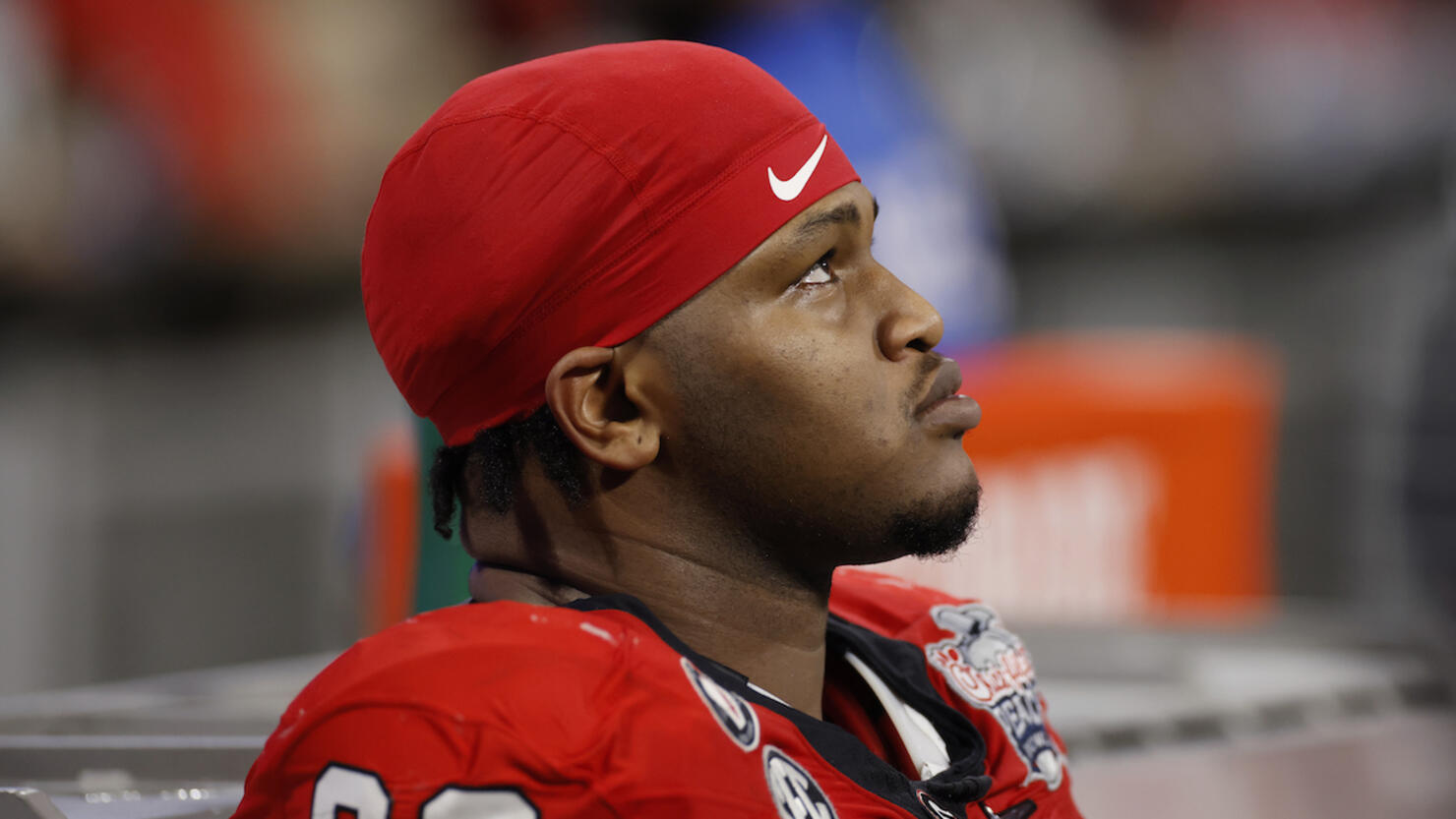 Former Georgia defensive tackle and top-ranked 2023 NFL Draft prospect Jalen Carter has been charged with street racing and reckless driving in connection to the fatal crash that killed former teammate Devin Willock and recruiting staff member Chandler LeCroy hours after the Bulldogs' championship parade, FOX 5 Atlanta reported on Tuesday (March 1), citing the Athens-Clarke County Police Department.
Carter, 21, was reported to be driving another vehicle at the time of the crash. Officials said he and LeCroy were both "operating their vehicles in a manner consistent with racing shortly after leaving the downtown Athens area," following an investigation.
The charges were filed shortly after the Atlanta Journal-Constitution reported that Carter was present at the scene of the crash in January. Willock, 21, was reported to have been thrown from an SUV and pronounced dead at the scene, according to FOX 5 Atlanta.
LeCroy, 24, who was reported to be intoxicated and driving at 104 MPH, was trapped behind the steering wheel and rushed to a nearby pronounced, where she was pronounced dead. Georgia offensive lineman Warren McClendon and recruiting staffer Tory Bowles were also in the vehicle at the time of the crash and experienced injuries, according to FOX 5 Atlanta.
Carter, who was at the NFL Scouting Combine at the time of the report, issued a statement on his Twitter account in response to the charges Wednesday afternoon.
"It is my intention to return to Athens to answer the misdemeanor charges against me and to make certain that the complete and accurate truth is presented," Carter said. "There is no question in my mind that when all of the facts are known that I will be fully exonerated of any criminal wrongdoing."
Georgia head coach Kirby Smart also issued a statement in response to the charges against Carter, which was obtained and shared by NFL Network's Ian Rapoport on Tuesday.
"The charges announced today are deeply concerning, especially as we are still struggling to cope with the devastating loss of two beloved members of our community," Smart said. "We will continue to cooperate fully with the authorities while suporting these families and assessing what we can learn from this horrible tragedy."
Carter was scheduled to speak to reporters and undergo a physical at the NFL Scouting Combine in Indianapolis Tuesday morning prior to news of charges against him. The defensive tackle had already met with NFL teams prior to the report, according to Rapoport.
#Georgia DT Jalen Carter, who had been scheduled to speak with reporters in Indy along with do his physical, has not been spotted with his group this morning. He has met with teams already, previous to this news. https://t.co/McbmjdM4pT

— Ian Rapoport (@RapSheet) March 1, 2023
Carter currently ranks as the No. 1 prospect in the 2023 NFL Draft, according to the latest rankings published by NFL Network's Daniel Jeremiah on Tuesday (February 27).