Metallica Release Official Cinematic Trailer For Their Upcoming Album
By Logan DeLoye
March 2, 2023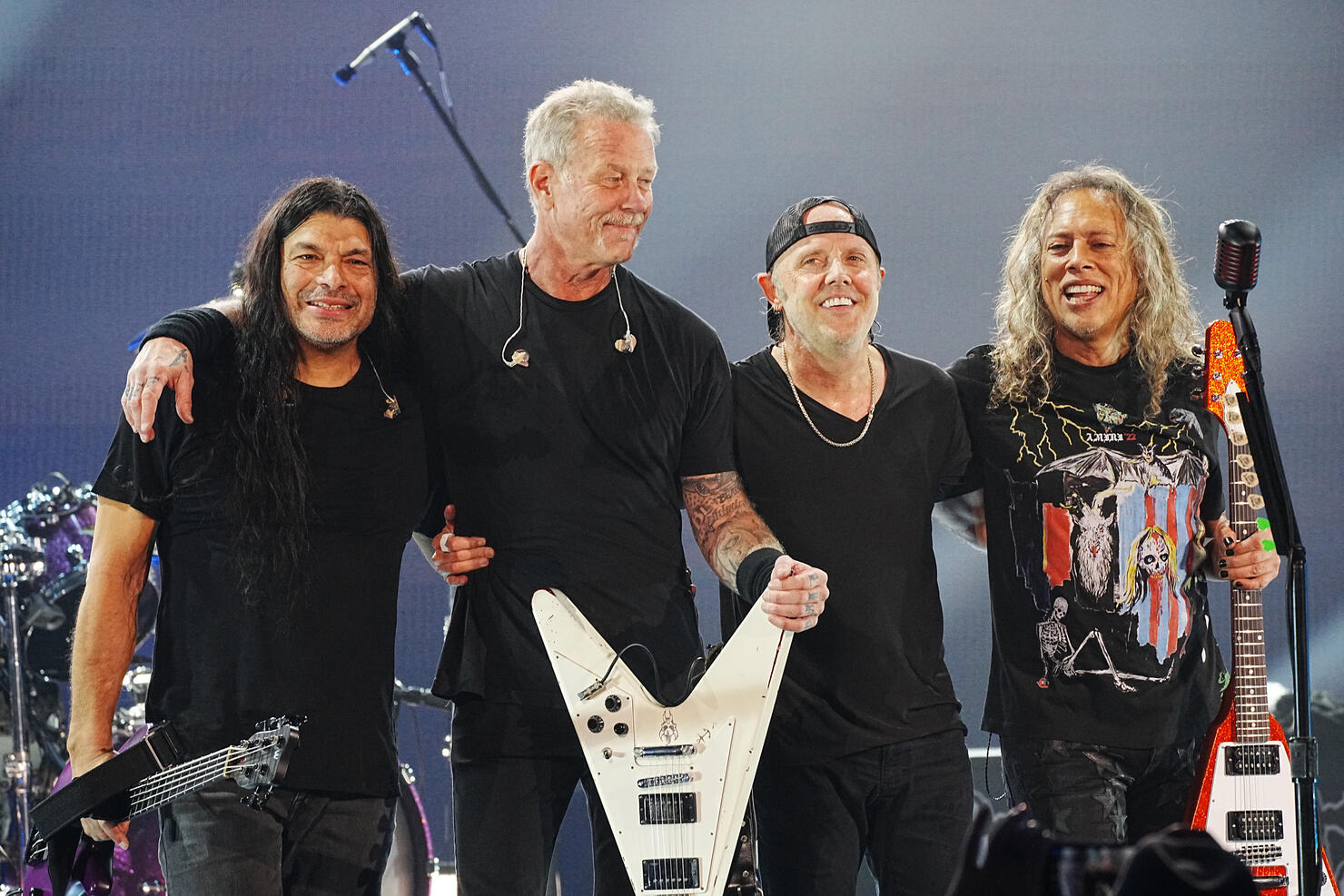 Photo: Getty Images North America
Metallica just released the official trailer for their upcoming album, 72 Seasons, to be released on April 13th! The "Fade to Black" band will premiere a cinematic version of their album in theaters across the country for one night, and one night only. The exclusive listening party will give Metallica fans the opportunity to watch and listen to the album before it is released worldwide. As part of the cinematic album release on April 13th, fans will get to witness never-before-seen videos, exclusive intros, and more! Metallica took to Instagram to share a portion of the trailer, and to detail ticket sales for the special screening.
"⚠️ METALLICA: 72 SEASONS - GLOBAL PREMIERE 🗓️ APRIL 13, ONE NIGHT ONLY 🎬 IN CINEMAS WORLDWIDE 🌎 Tickets now on sale for the Worldwide Listening Party of 72 Seasons. Experience the new album together with the #MetallicaFamily a day before its release. Get your ticket at metallica.film."
In addition to the cinematic release of their upcoming album, Metallica also offered fans the opportunity to seize an exclusive vinyl copy in February! Interested individuals were able to snag a copy of the vinyl, and were also given a trip to see exactly how it was made!