Metallica Reveal Behind The Scenes Footage Of Latest Music Video
By Logan DeLoye
February 22, 2023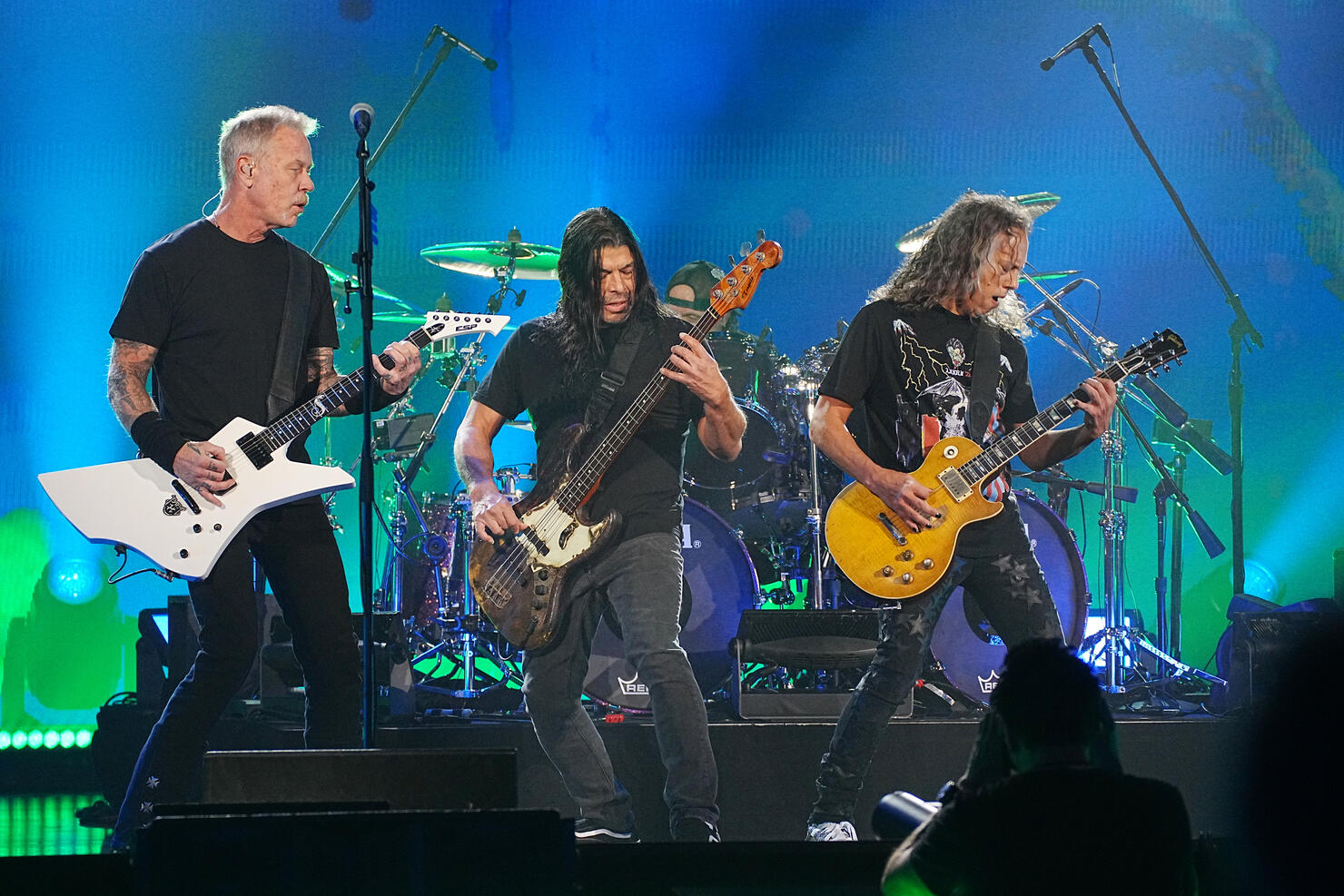 Photo: Getty Images North America
Metallica have recently shared a behind the scenes look at their latest music video for "Screaming Suicide," to be featured in their upcoming album. According to Louder Sound, this is the second song released in anticipation of the band's fourth-coming album titled 72 Seasons. The behind the scenes footage was skillfully captured by Tim Saccenti on January 8th, and is now available for all to enjoy. Metallica took to Instagram to share a behind the scenes clip that detailed laughs amongst band members and directors, and a few up-close and personal camera angles.
In addition to exclusive behind the scenes footage of their latest music video, fans were also offered the opportunity to win a vinyl album "hot off the press."
"It's your last chance to enter to win the final piece of the first U.S. vinyl run of "72 Seasons" AND a trip to see it come off the press! All you have to do to enter is pre-order/pre-save our new album and head to tnspk.co/lfygaa or the #linkinbio👆 for more details. And yes, if you've already pre-ordered your copy, you're still eligible to win!"
Interested individuals have until 11:59 p.m. on February 23rd to pre-save the album and enter to win a 72 Seasons vinyl record.