De La Soul Celebrate The Release Of Their Catalog On Streaming Services
By Tony M. Centeno
March 3, 2023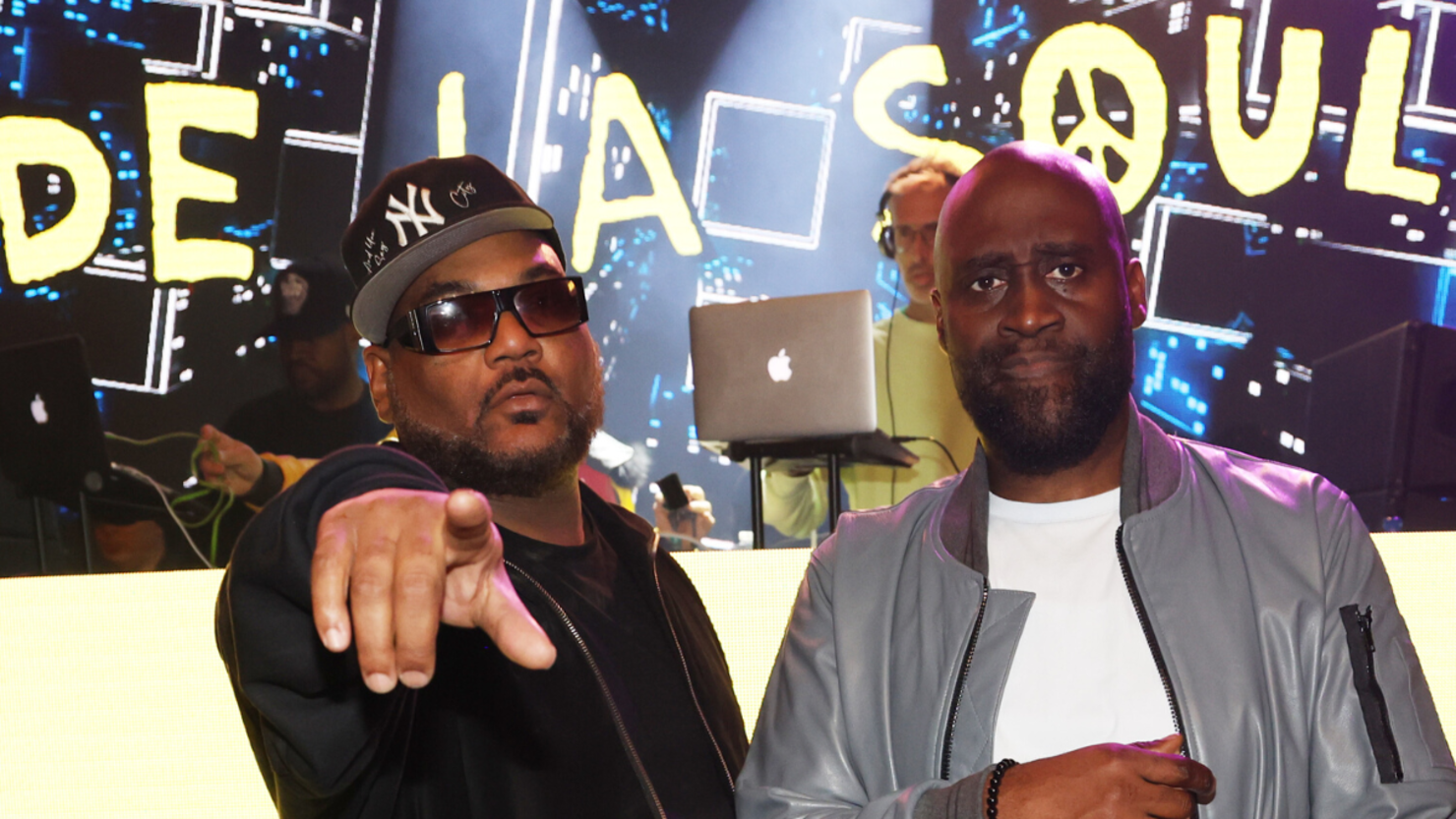 A slew of celebrities and fellow Hip-Hop legends surrounded the founding members of De La Soul as they celebrated the long-overdue release of their catalog on streaming platforms.

In the hours leading up to Friday, March 3, Posdnuos and Maseo hosted The D.A.I.S.Y. Experience at Webster Hall in New York City. After numerous veteran DJ's rocked the turntables, Pos and Maseo performed a slew of their biggest hits and paid tribute to their fallen member Dave Jolicoeur aka Trugoy The Dove.

"My emotions are very displaced My man is gone, but I appreciate all of y'all for all these years of supporting straight up," Maseo said.
"We feel blessed. Our hearts are heavy, but our hearts are also light with love for my brother Dave Jolicoeur," Pos said.

Dave Jolicoeur aka Plug Two passed away just a few weeks shy of their catalog's digital release date. He died while in a hospital bed in Maryland, however, his exact cause of death has not been confirmed yet. After taking some time to grieve and process his loss, both Pos and Maseo took to social media to eulogize their brother.

The show featured DJ sets from "The Originals" Rich Medina, Stretch Armstrong, DJ Clark Kent, D-Nice and Tony Touch. De La also brought out several special guests including Queen Latifah, Monie Love and Dave Chappelle, who helped lead the countdown to the release of their catalog. Other artists like Common and Talib Kweli were also in attendance to witness the historic moment.

After spending the past three decades influencing Hip-Hop music, De La Soul's six albums 3 Feet High and Rising (1989), De La Soul Is Dead (1991), Buhloone Mindstate (1993), Stakes Is High (1996), Art Official Intelligence: Mosaic Thump (2000), and AOI: Bionix (2001) are now available on all streaming platforms. Their discography's digital release date also falls on the 34th anniversary of their debut album 3 Feet High and Rising.

You can finally listen to all of De La Soul's music on iHeartRadio right now. Meanwhile, check out more videos from last night's show below.