Demi Lovato Is 'Still Alive' After Escaping Killer In 'Scream'-Themed Video
By Sarah Tate
March 3, 2023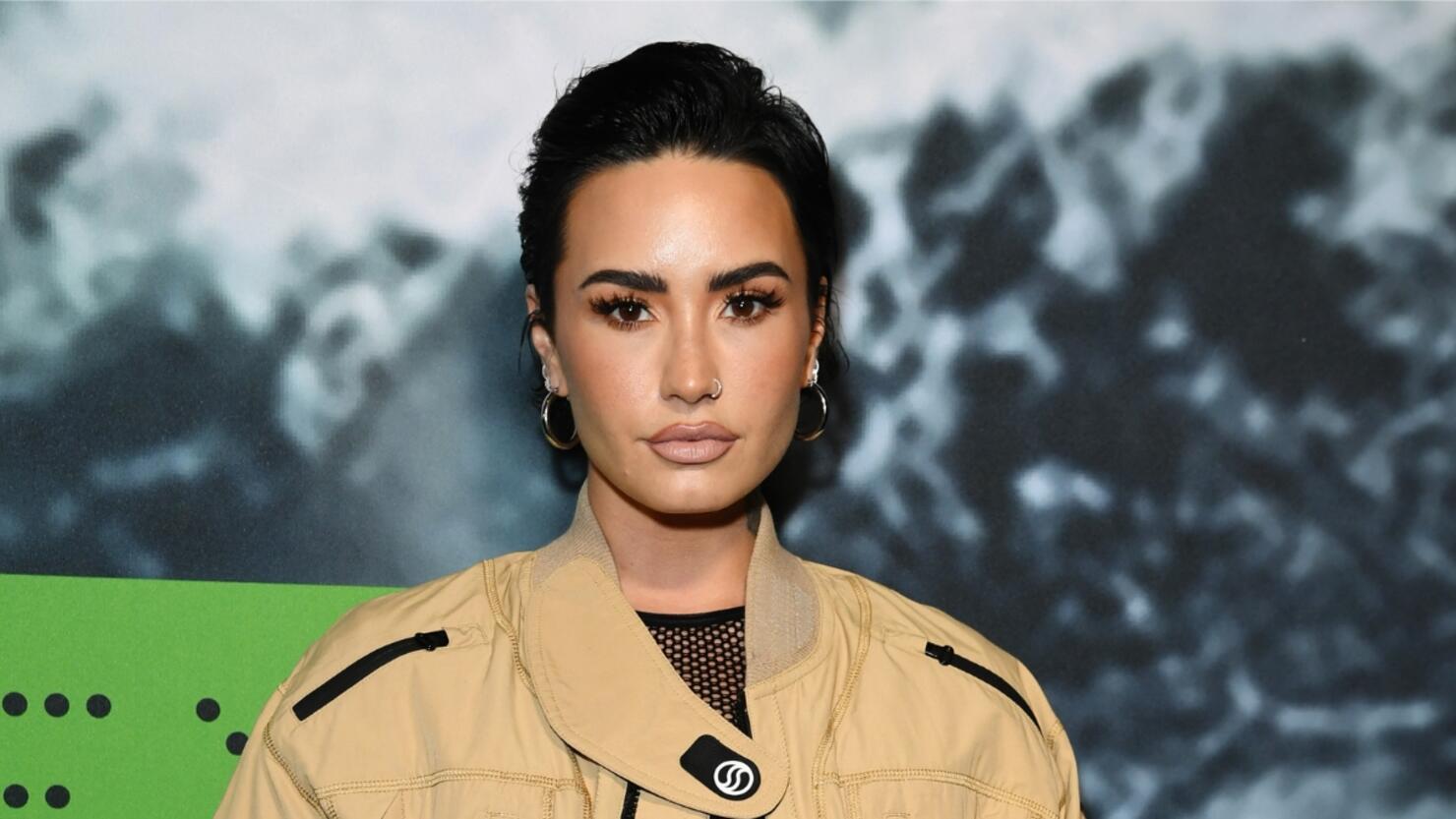 Ghostface is no match for Demi Lovato, who proves she can be a Final Girl in a new horror movie-themed music video for her new song "Still Alive."
Lovato dropped her newest pop rock song on Friday (March 3), which will be featured on the upcoming film Scream VI. In the music video, she "went to hell and back" as she faces off against the iconic horror movie villain, begging, "Give me something to sink all my teeth in. Eat the devil and spit out my demons."
The video opens to Lovato and a group of friends arriving at a hotel with a card asking "Do you like scary movies?" Clearly excited for what they believe will be a fun night watching a scary movie, they will soon get more than they bargained for.
As they sit down to watch a film, the movie begins to flicker, a sure sign that something isn't right. They start to explore and find the movie operator dead. While they are distracted, Ghostface jumps through the screen to attack the "Cool for the Summer" singer; however the group manages to fight off the killer.
After finding the doors chained tight and their only means of escape locked, they soon find themselves once again face-to-face with the faceless killer. This time, rather than flee, they make a choice to fight back as Lovato sings, "Still alive I don't wanna just survive."
Just as she manages to pin the killer down, holding a knife over them, the scene changes to a smirking Lovato revealing what was really happening the whole time.
Starring Jenna Ortega and Courtney Cox, Scream VI is out March 10.
Check out the official music video for "Still Alive" below.