This Is Colorado's Must-Visit Small Town
By Zuri Anderson
March 6, 2023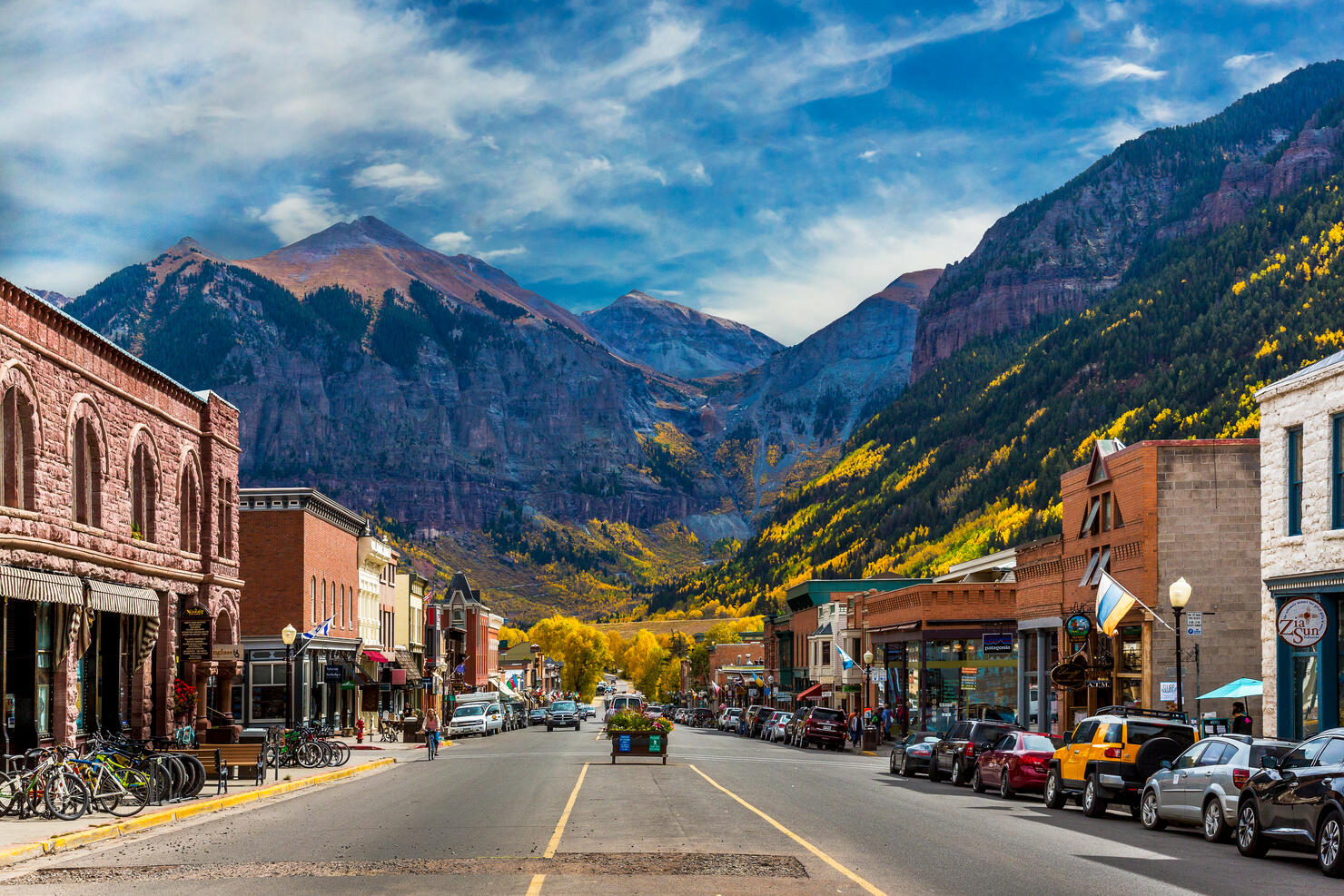 As the years go on, more and more travelers are falling in love with small towns. Harboring those unique vibes, road trip opportunities, and experiences you won't get anywhere else, they're becoming more popular tourist destinations.
Thankfully, Thrillist found every state's must-visit small town. Writers described the locations on this list as places "rich in comfort food and craft brews, music and artists, natural attractions and quirky roadside stops, and, best of all, free from big city distractions and crowds."
According to the website, Colorado's hottest small town is Telluride! Home to roughly 2,500 people, you can find amazing festivals, gorgeous mountain views, and many outdoor adventures. Here's why it was chosen:
"It's kind of a pain to get to Telluride, but, oh, the rewards upon arrival. This former silver mining town hunkers basically in a dead-end valley, its mountains sporting one of the most gorgeous waterfalls in the world: Telluride's Bridal Veil. With peaks great for skiing, mountain biking, or hiking, it's about as sweeping as it gets. The town has blossomed into one of the best festival sites in the nation, with renowned events like the Bluegrass Festival and Telluride Film Festival. Even if you're in town when a fest isn't, you can grab a drink (or better yet, stay) at the historic New Sheridan Hotel, then continue your crawl to the no-frills Last Dollar Saloon before hitting 221 South Oak, a fine-dining spot helmed by Top Chef alum Eliza Gavin."