Titans Could Trade Derrick Henry: Report
By Jason Hall
March 6, 2023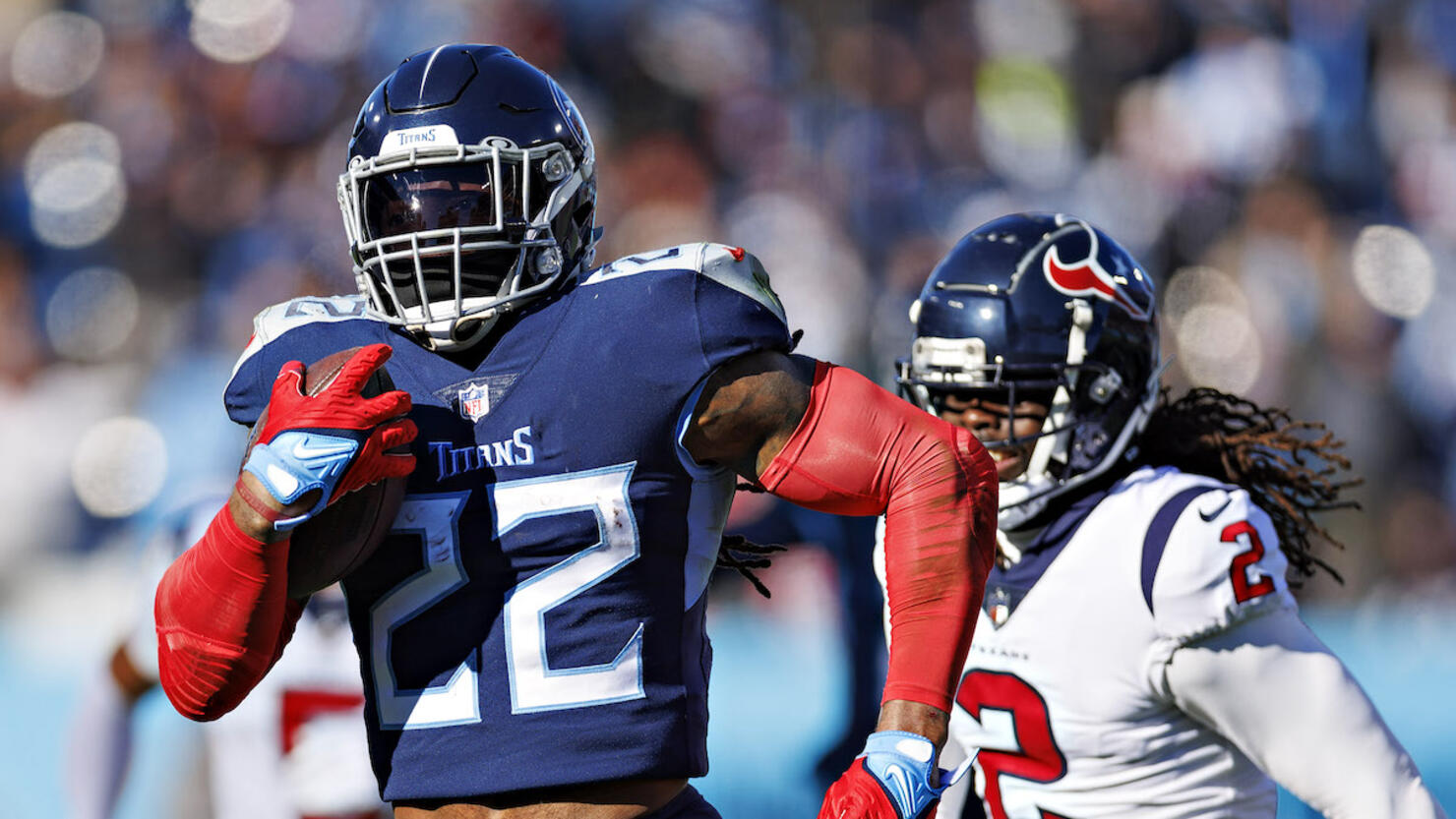 The Tennessee Titans are reportedly considering a trade involving All-Pro running back Derrick Henry, according to Mike Silver of Bally Sports.
The Titans reportedly shopped Henry to other teams at the NFL Scouting Combine this past week, likely to gauge trade interest, according to Silver, who described trade talk at the event as "rampant."
The Titans have already recently cut ties with several veteran starters including Taylor Lewan, Robert Woods, Zach Cunningham and Randy Bullock and are reportedly planning to release Bud Dupree, who would've had the second-biggest cap hit on the team after quarterback Ryan Tannehill, which will free up an estimated $9.35 million in cap space, CBS Sports reports. A trade involving Henry would free up $6.26 million, with the running back set to make a $10.5 million base salary in 2023, the final year of his current contract.
Henry won the NFL Offensive Player of the Year award in 2020 after recording a career-best 2,027 yards and 17 touchdowns on 378 rushing attempts, which was his second consecutive season leading the league in rushing yards and rushing touchdowns. The former Heisman Trophy winner has recorded 8,335 yards and 78 touchdowns on 1,750 rushing attempts, as well as 127 receptions for 1,244 yards and 39 touchdowns.