Wild Cat On Cocaine Found In A Tree In Cincinnati Neighborhood
By Sarah Tate
March 8, 2023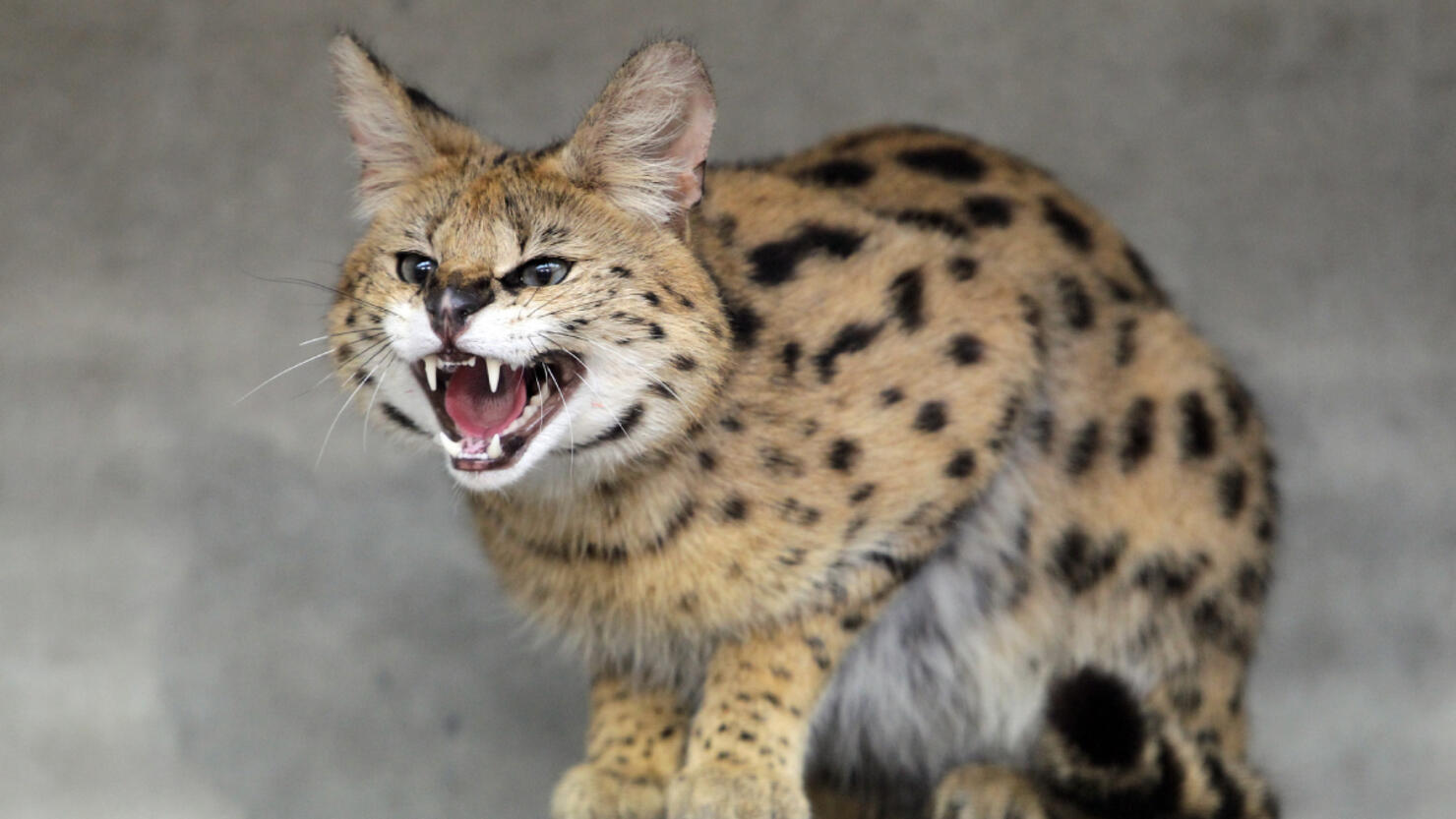 Living around a big city, it's not every day you see wild creatures roaming the streets. However, several locals recently noticed what they believed to be an exotic wild cat hanging out around a Cincinnati neighborhood.
According to Cincinnati Animal CARE, Hamilton County dog wardens were called to Oakley on January 28 after receiving early-morning reports of a "leopard" in a tree, per WHIO. When they arrived, they found what they thought was a hybrid F1 savannah cat but what DNA testing later proved to be a serval, a wild cat native to Africa. While the hybrid cat is legal in the state of Ohio, a serval is not.
The wardens were able to rescue the serval from the tree and take to Cincinnati Animal CARE for medical treatment, also learning that the animal tested positive for exposure to cocaine. It is unclear how the serval was exposed to the substance.
So what happened to the animal? Since it was rescued, the serval, whose name is Amiry, has been transferred to the care of Cincinnati Zoo as Cincinnati Animal CARE is not equipped to house wildlife. The shelter shared photos from Amiry's rescue on Instagram while praising the team that helped get him the care he needed.
"We're extremely proud of the work done in this case by the Wardens and Medical Staff and are immensely appreciative to the Cincinnati Zoo for getting Amiry the care he needs," the shelter said.
Amiry's owner was reportedly cooperative in the investigation and is not facing charges at this time. According to the shelter, the case remains open and the Ohio Department of Agriculture is investigating.