12 Bodies Found As California Mountain Communities Dig Out Of Snow
By Logan DeLoye
March 9, 2023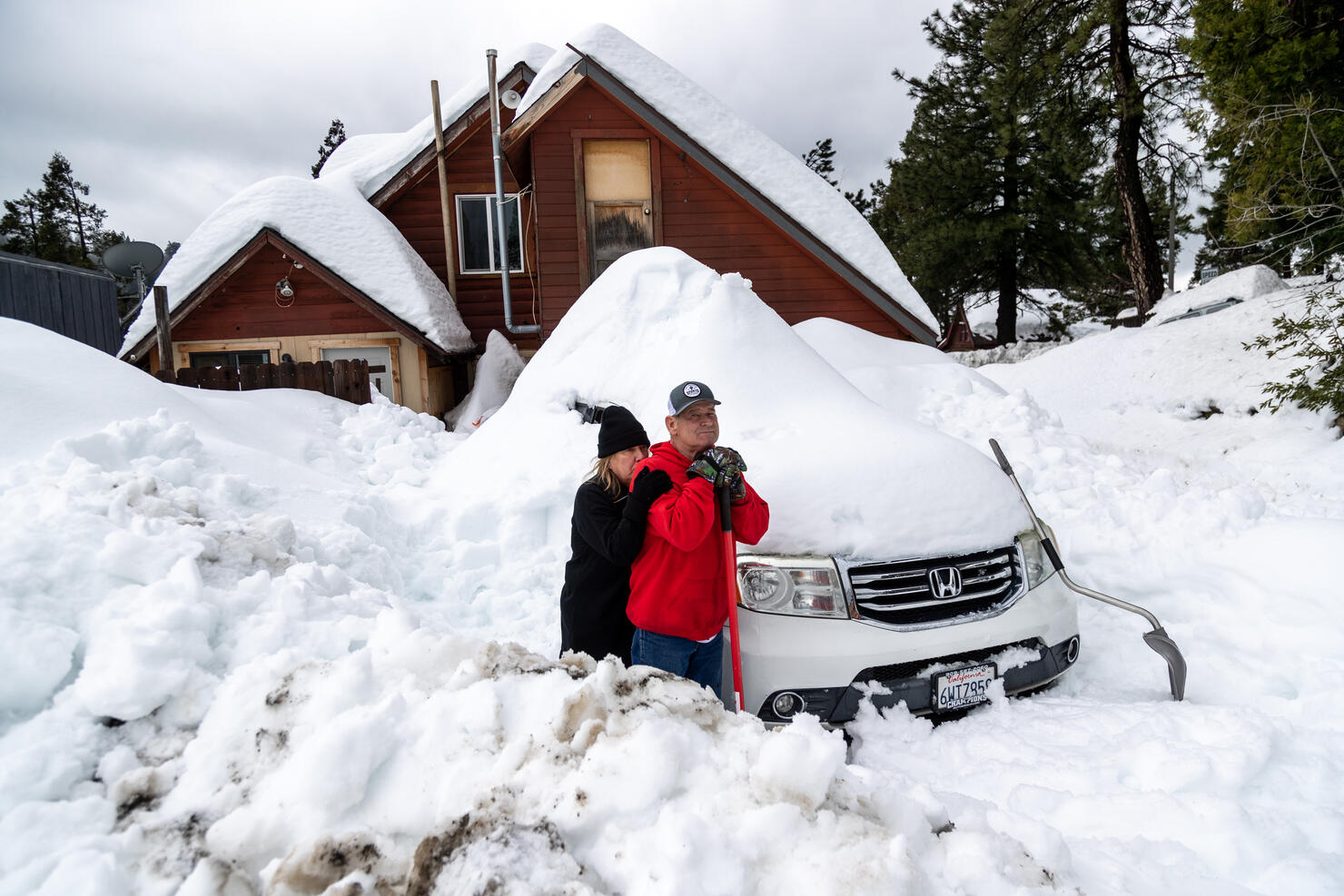 12 bodies have been found dead in San Bernardino County as stranded mountain communities begin to dig their way out of the snow. According to KTLA, historic levels of snowfall blocked road access to these communities weeks ago, leaving them stranded without power, transportation, food, or medicine. Residents in Crestline have to dig paths from their front doors just to escape their own houses. San Bernardino County Sheriff's Department spokesperson Mara Rodriguez told KTLA that only one death has been confirmed as "weather-related."
"So far, we can only confirm (one), a traffic accident, as weather-related. The preliminary information in the other deaths does not indicate they are weather-related, but those investigations are ongoing." Volunteer Megan Vazquez said that it is very likely that the bodies froze to death due to an absence of electricity.
"There's going to be a lot more. It's been very cold here. It's been below freezing, so if somebody didn't have electricity or gas to heat their home, they may have frozen to death. I mean, it's shocking." Governor Gavin Newsom declared a state of emergency for the area on March 1st. Emergency crews and first responders are doing their best to clear the roads, and bring necessary supplies to locals.