Cowboys Restructure Contracts Of Dak Prescott, Zack Martin: Report
By Jason Hall
March 10, 2023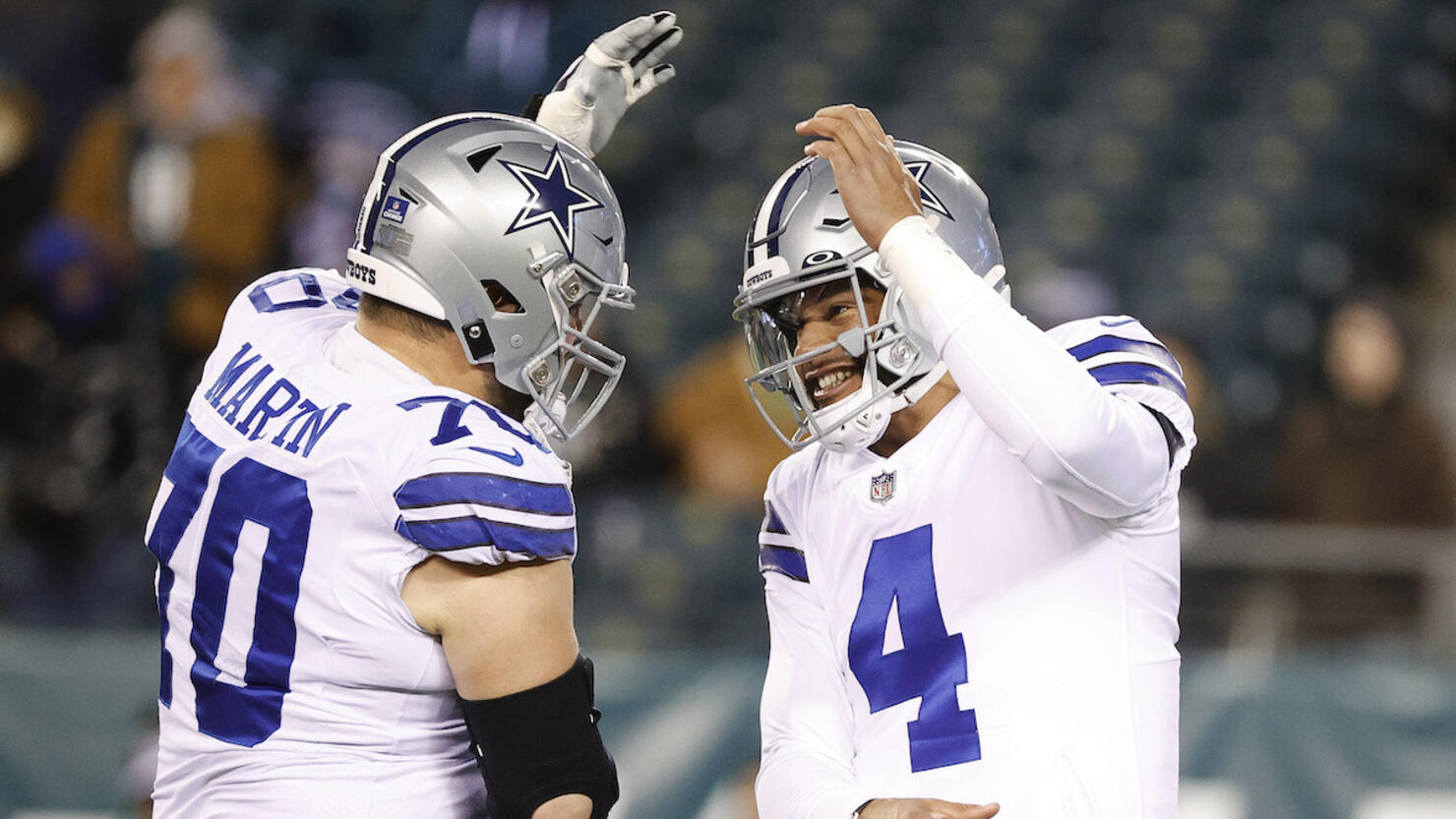 The Dallas Cowboys have reportedly restructured the contracts of quarterback Dak Prescott and offensive lineman Zack Martin, according to NFL Network's Tom Pelissero and Ian Rapoport.
The restructured deals will reportedly save the Cowboys an estimated $30 million in cap space, according to Pelissero and Rapoport. Dallas was previously estimated to be about $18 million over the cap prior to the reported restructured deals and the increased total will allow the franchise to re-sign free agents to-be prior to the market opening next Wednesday (March 15).
Cowboys executive vice president Stephen Jones -- the son of owner Jerry Jones -- had publicly acknowledged the team's intention to discuss an extension for Prescott and Dallas could still sign both players to new, long-term deals this offseason.
Prescott is currently in the third year of a four-year, $160 million extension that would have included a base salary of $31 million with a $49.13 salary cap figure in 2023, which would have been the second largest behind Cleveland Browns quarterback Deshaun Watson.
Prescott's 2023 cap figure is now estimated to be about $27 million, though his 2024 cap figure will increase to more than $59 million as part of the restructure, according to ESPN.
Martin's restructured contract reportedly cleared $8.8 million. The veteran guard remains one of the best players at his position, having been selected as an All-Pro for the seventh consecutive season in 2022.
The Cowboys had previously placed the $10.091 franchise tag on running back Tony Pollard and have several players -- including running back Ezekiel Elliott and left tackle Tyron Smith -- set to test free agency.