Did You Know That AriZona Iced Tea Isn't Actually From Arizona?
By Dani Medina
March 10, 2023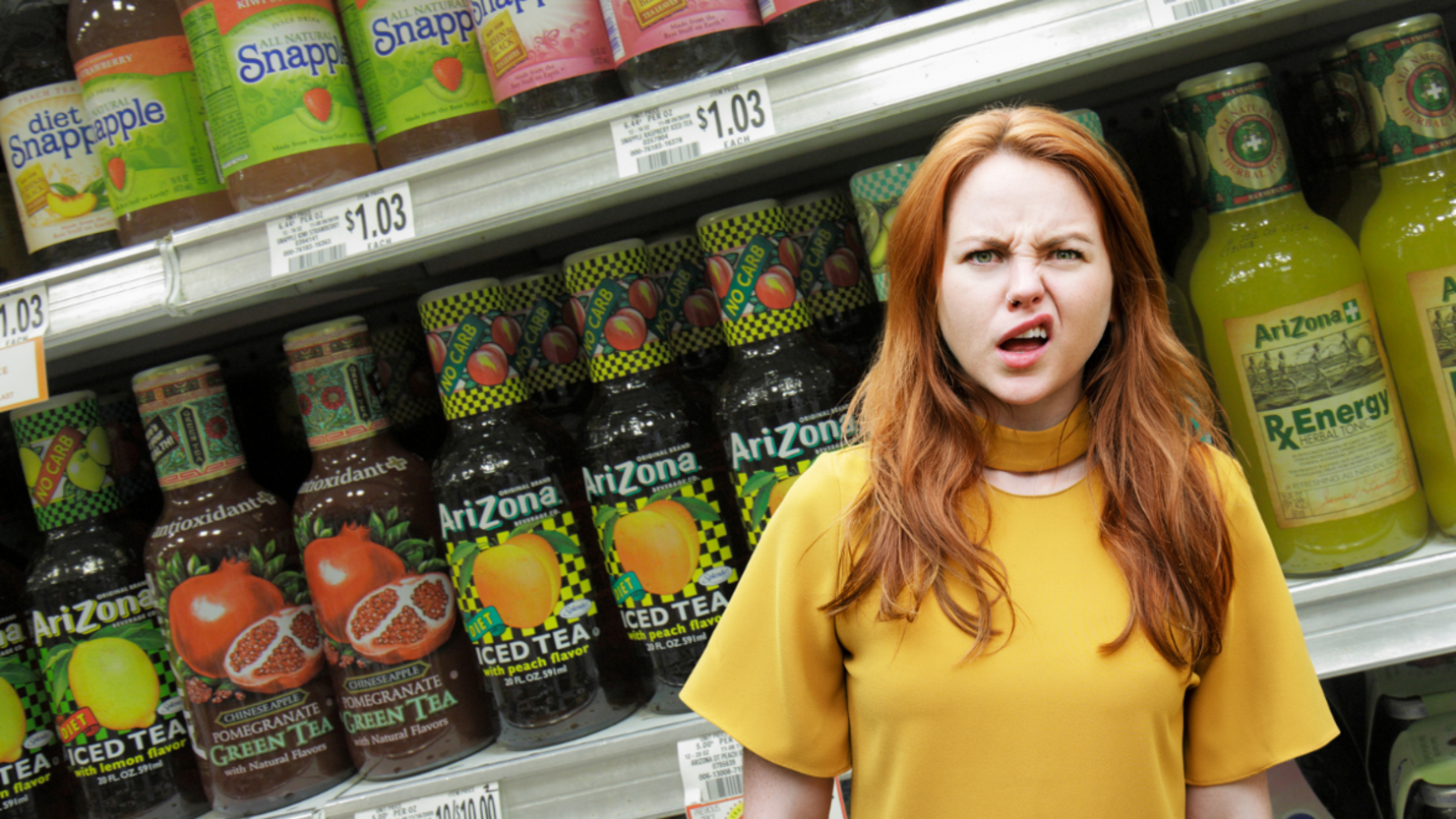 Did you know that AriZona Iced Tea isn't actually from Arizona?
This came as a shock to thousands when the company poked fun at a user on Twitter who said "The only good thing to come out of Arizona is Arizona Iced Tea." The beverage company replied to the tweet," "We are from New York."
In another recent tweet, AriZona said, "AriZona Iced Tea is from New York." Fans flooded the comments with hilarious crying GIFs and memes.
No, really. It's true! AriZona was founded in Brooklyn, New York, in 1992. Why is it not named Brooklyn, then? AriZona co-founder Don Vultaggio opened up about it last year in an interview with CNN.
Before it was AriZona, Vultaggio, who had never even been to Arizona at the time, named the drink "Santa Fe," based on the nickname for his house in New York. "When I put Santa Fe on the package, it didn't look right. I thought it looked like a train," he said.
AriZona Iced Tea is from New York

— AriZona Iced Tea (@DrinkAriZona) March 9, 2023
Vultaggio thought of other cities near Sante Fe that could be printed onto the can. "I always associated Arizona with a healthy, clean and dry feel that was different from the Brooklyn feel. Having a name associated with a lifestyle, which is an environment and climate that made you want to grab a refreshing iced tea. That's why the name seemed to make sense to me," he said.
The more you know!