Colts Trade Pro Bowler Stephon Gilmore To Cowboys: Report
By Jason Hall
March 14, 2023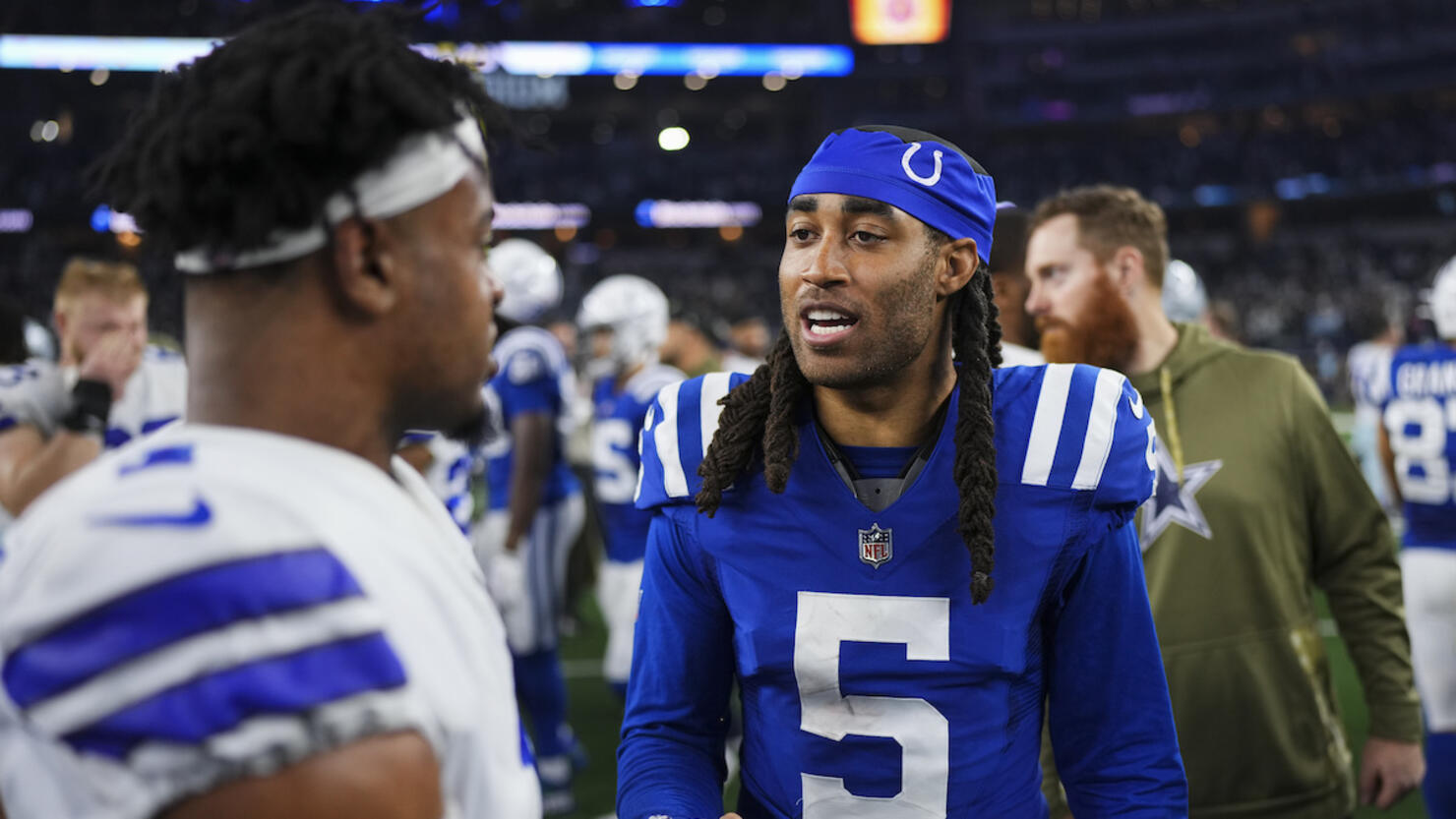 The Indianapolis Colts have reportedly traded former NFL Defensive Player of the Year Stephon Gilmore to the Dallas Cowboys in exchange for a 2023 fifth-round compensatory pick, sources with knowledge of the deal told NFL Network's Tom Pelissero and Ian Rapoport on Tuesday (March 14).
"Another big trade! The #Colts are sending five-time Pro Bowl CB Stephon Gilmore to the #Cowboys for a 2023 fifth-round compensatory pick, sources tell me and @RapSheet," Pelissero tweeted.
Gilmore signed with the Colts last April after being traded by the New England Patriots to the Carolina Panthers midway through the 2021 season. The cornerback had previously skipped the Patriots' mandatory mini camp in June 2021 amid a contract dispute before returning in July and being placed on the active/physically unable to perform list due to a partially torn quad injury he experienced in December 2020.
Gilmore was in the final year of a 5-year, $65 million contract, which included a $7 million base salary in 2021, at the time of the trade from New England to Carolina. The 32-year-old recorded 66 tackles, two interceptions and 11 pass deflections during his lone season with the Colts in 2022.
Gilmore was a member of the Patriots' Super Bowl LIII team, as well as the 2019 NFL Defensive Player of the Year, a two-time first-team All-Pro (2018, 2019), a five-time Pro Bowl selection (2016, 2018-21) and the NFL interceptions co-leader in 2019.