Panic! At The Disco Share Video From Last Gig: I'm Not Crying You're Crying
By Katrina Nattress
March 15, 2023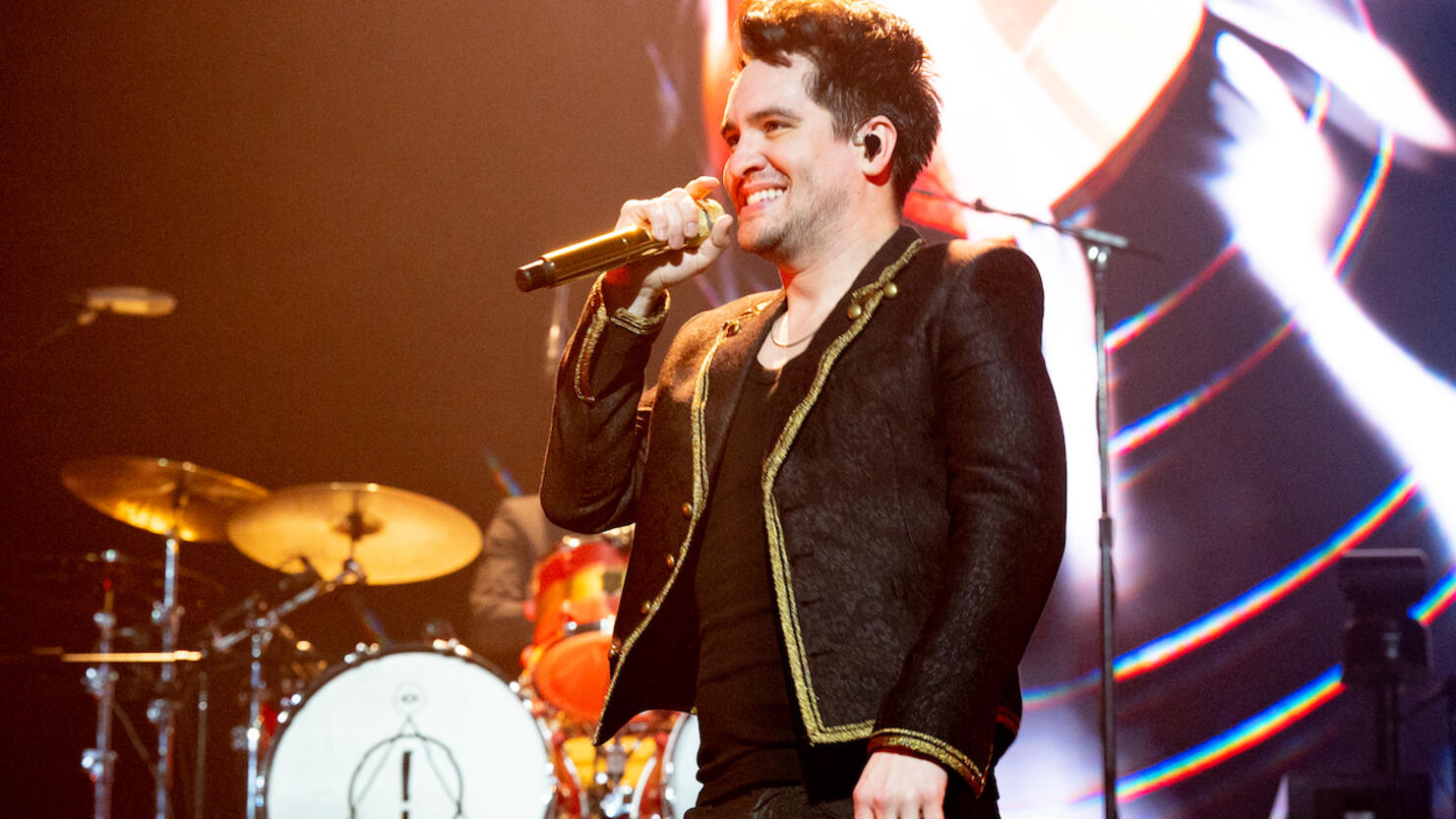 Panic! At The Disco played their final show ever over the weekend at AO Arena in Manchester, England. Brendon Urie shared a heartfelt message with fans on social media following the performance, and now he's pulling on our heartstrings even more with video footage from that night. The clip is soundtracked by the Pray For The Wicked closing track "Dying in LA" and shows snippets of the band getting ready to hit the stage, fan reactions, and performance footage as Urie says in the background: "Eighteen years. I've been doing this for 18 years, and I'm just filled with emotion as we're up here on this stage for a farewell to all you beautiful souls. I can't thank you enough for being here and for everything you've done for us."
The tweet is aptly captioned: "I'm not crying, you're crying," and you seriously might want to grab some Kleenex before watching.
Watch the emotional video below.
The Panic! At The Disco mastermind decided to step away from the band after he and his wife welcomed their first child. "The prospect of being a father and getting to watch my wife become a mother is both humbling and exciting. I look forward to this next adventure," he wrote in the breakup announcement last month. "That said, I am going to bring this chapter of my life to an end and put my focus and energy on my family, and with that Panic! At The Disco will be no more."