Russia Claims It Will Retrieve US Drone After Warning Of 'Hostile' Flights
By Jason Hall
March 15, 2023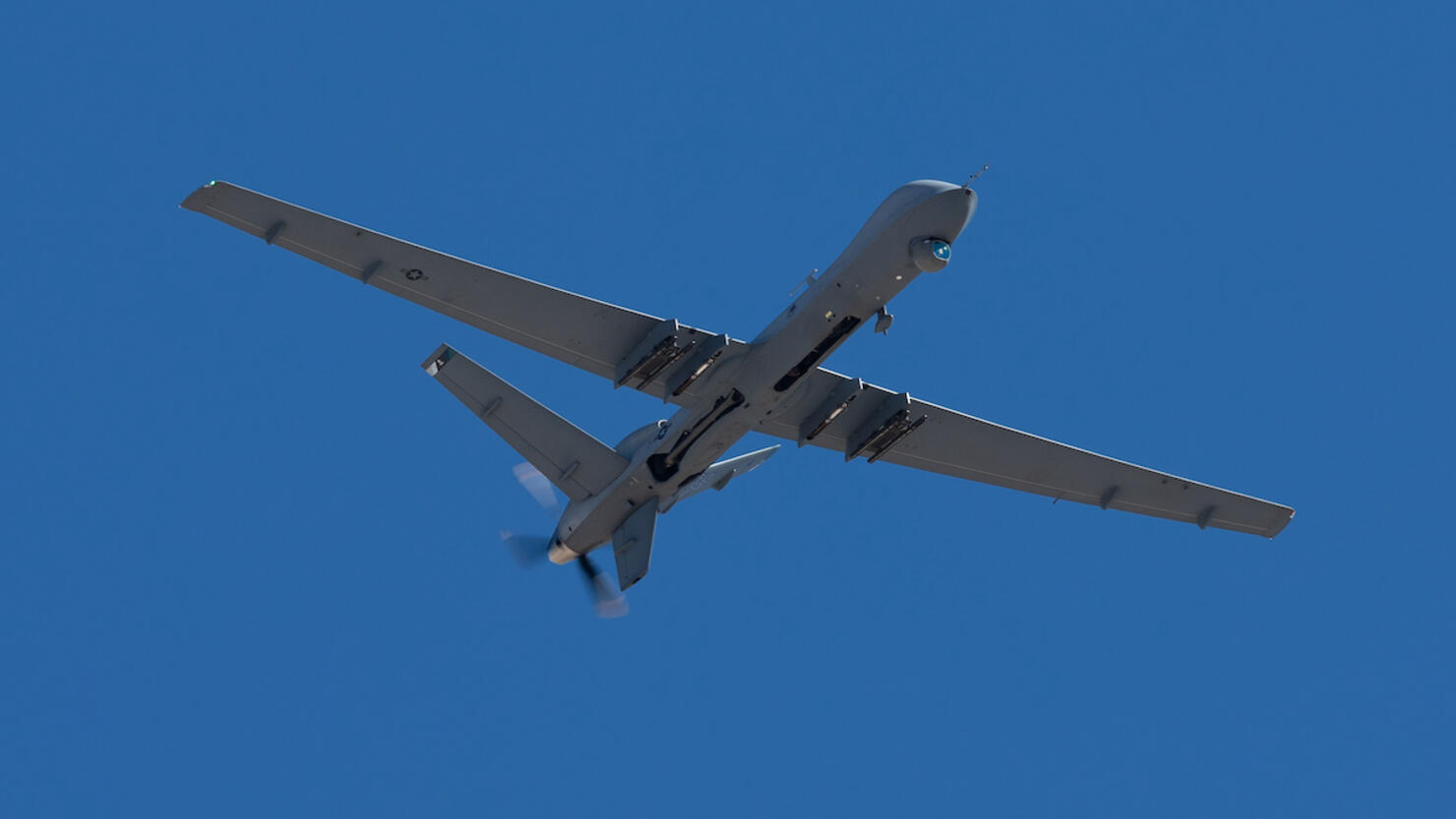 Russia vowed to retrieve the wreckage of a U.S. drone that it crashed into the Black Sea while providing a warning for American forces to cease "hostile" activity near its borders on Wednesday (March 15), NBC News reports.
Representatives from Ukraine -- which has faced a yearlong invasion from the neighboring Kremlin -- referred to the incident on Tuesday (March 14) as the latest example of Russia's desire to expand conflict. A Russian jet was reported to have harassed, crashed into and brought down a U.S. MQ-9 Reaper drone flying over the Black Sea on Tuesday, according to the U.S. European Command via NBC News.
Russia denied its planes came "into contact" with the American drone and deflected blame to the U.S., claiming they antagonized the Kremlin by conducting surveillance near Russian airspace in an effort to help their Ukrainian allies.
"I don't know if we will be able to get it or not," said Nikolai Patrushev, the secretary of Russia's National Security Council, via the state-run news agency Tass, but added they "will definitely" work to do it. Sergei Naryshkin, the head of Russia's Foreign Intelligence Service, confirmed that the country had the capability to recover fragments of the American drone.
Two Russian Su-27 jets were spotted on U.S. surveillance as the drone flew in international airspace over the Black Sea, which is located along the borders of Turkey, Ukraine and Russia, as well as other Eastern European countries. The jets were reported to have "dumped fuel on and flew in front of the MQ-9 in a reckless, environmentally unsound and unprofessional manner," before crashing into the American drone, the U.S. European Command said in a statement obtained by NBC News.
The jet reportedly collided with the drone's propeller, causing the aircraft to come down, at around 7:00 a.m. local time. The European Command said the incident demonstrated "a lack of competence" by the Russians "in addition to being unsafe and unprofessional," and was the latest example of recent dangerous behavior committed by Russian pilots in relation to U.S. and allied planes.