'Succession' Star Sarah Snook Debuts Baby Bump At Season 4 Premiere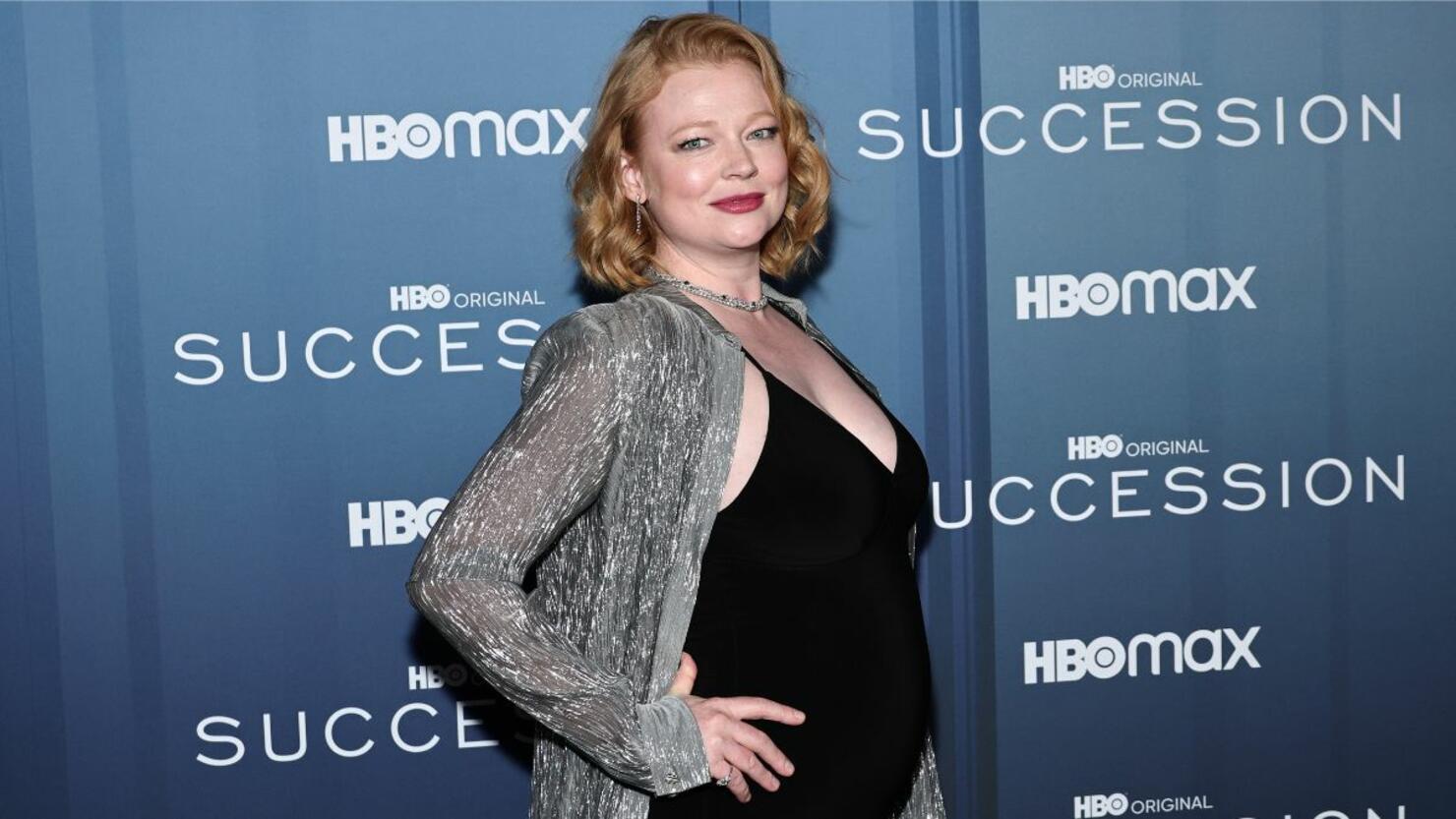 Succession's Sarah Snook has revealed she's pregnant! The actress, who plays Siobhan Roy on the hit HBO series, debuted her baby bump during the season 4 premiere on Monday night (March 20th). Snook stepped out onto the red carpet in a black jumpsuit that showed off her growing baby bump and paired it with a flowing silver coverall. This will be Snook's first child with her husband Australian comedian Dave Lawson, whom she married back in 2021.
"It's exciting," she told Entertainment Tonight about her pregnancy. "I feel great." While she didn't share exactly when her due date is, Snook did share that it won't be "too much longer." She added, "Like two months? Well, I'm at 32 weeks."
1 of 4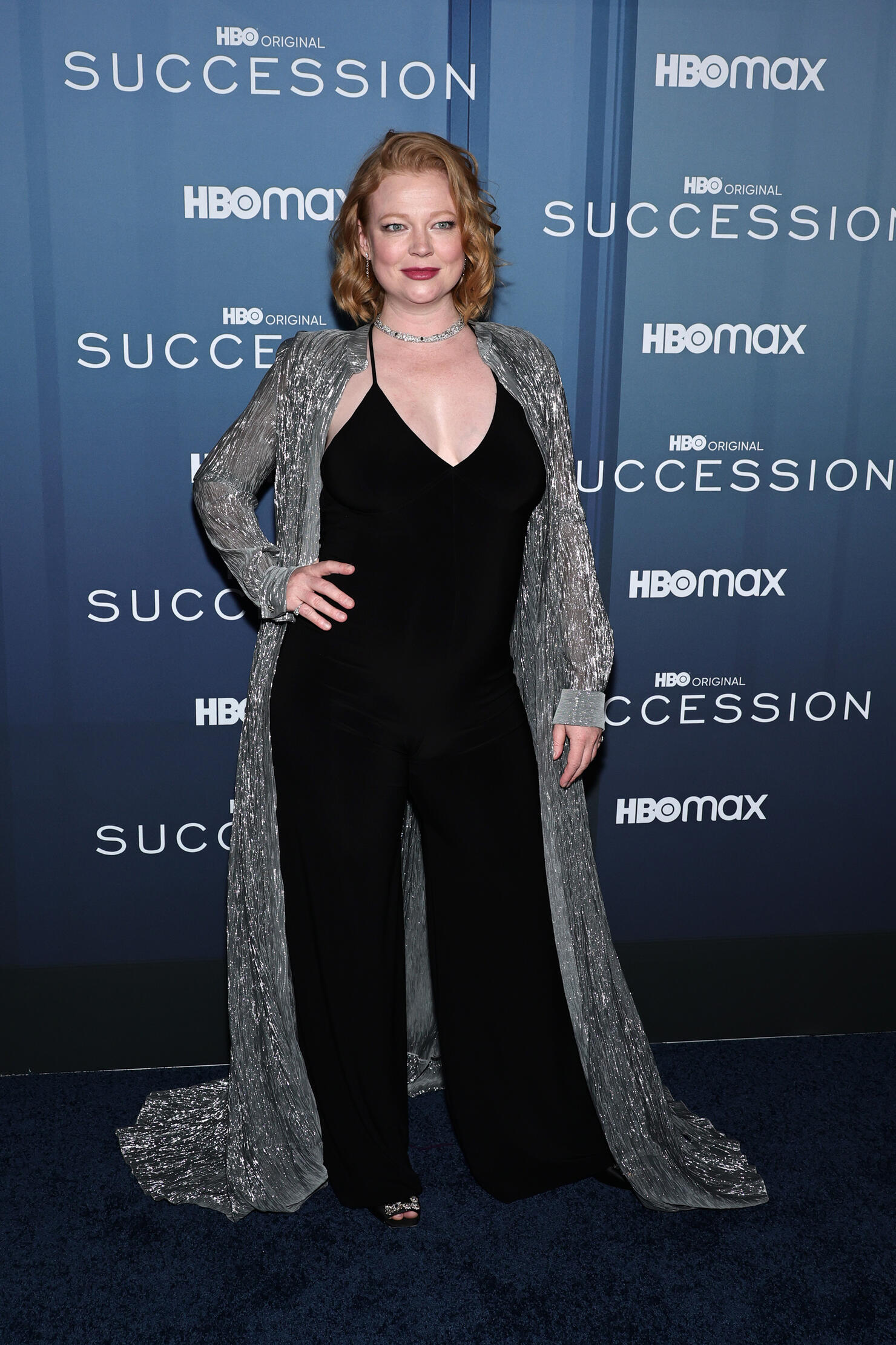 Photo: Getty Images North America
2 of 4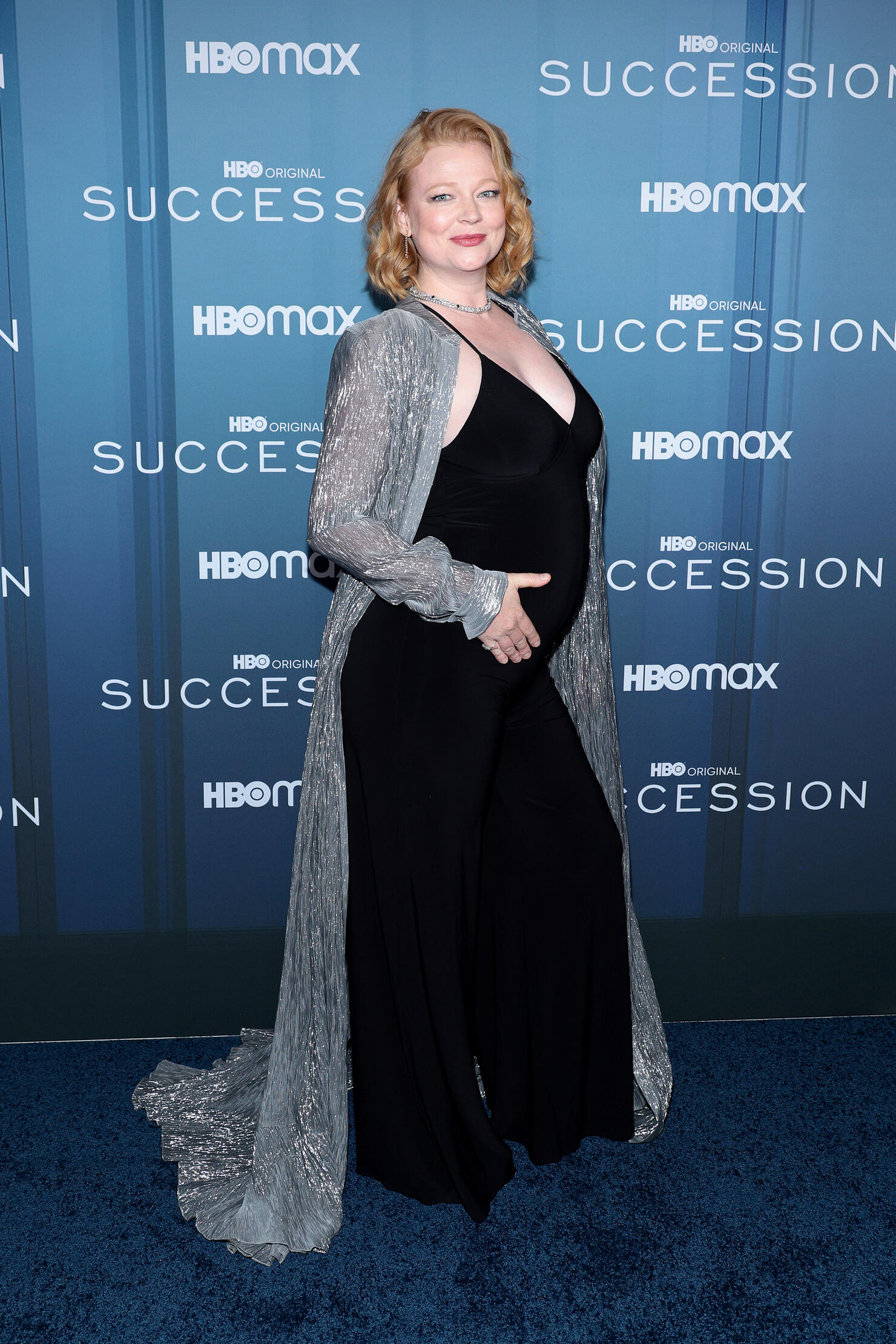 3 of 4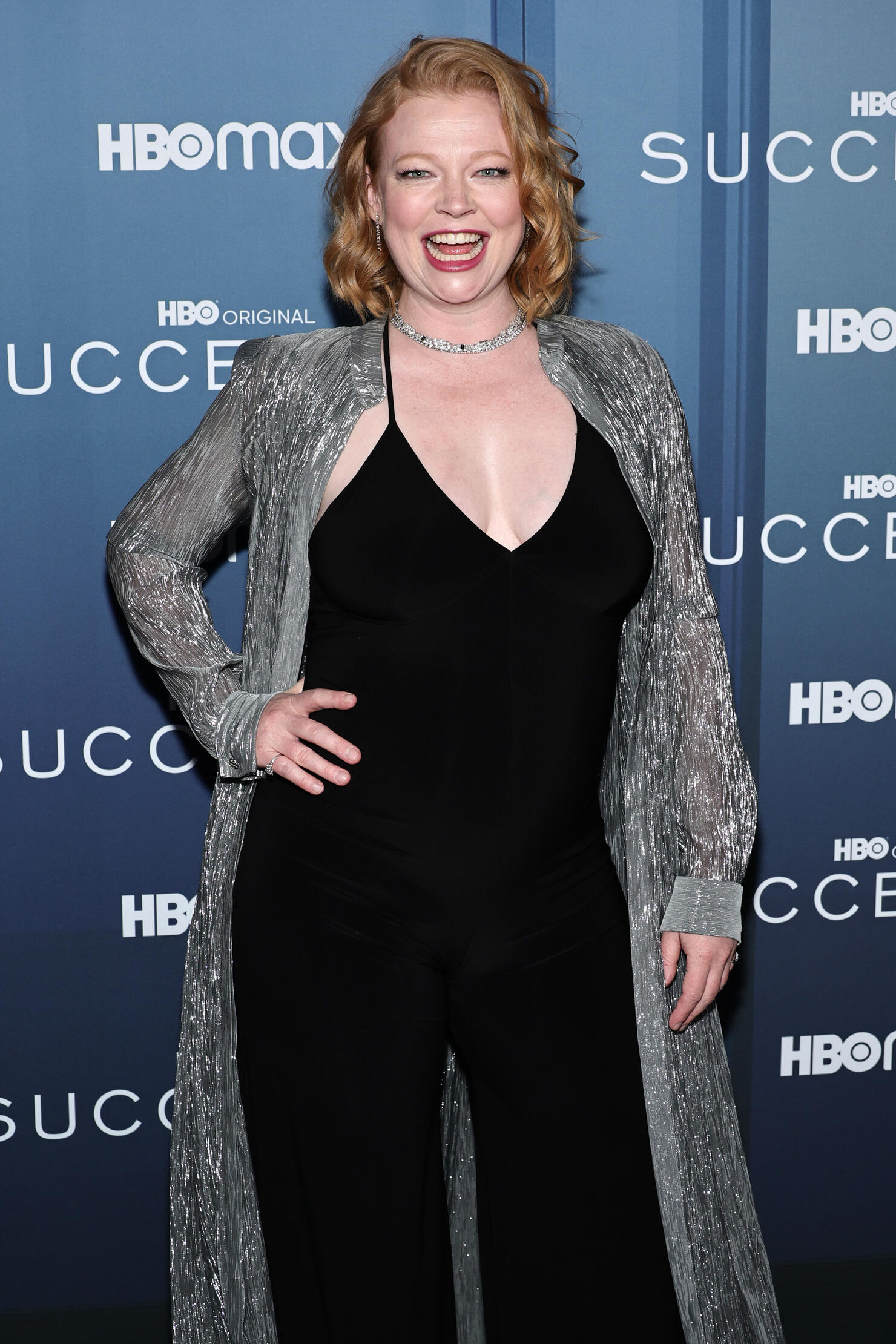 Photo: Getty Images North America
4 of 4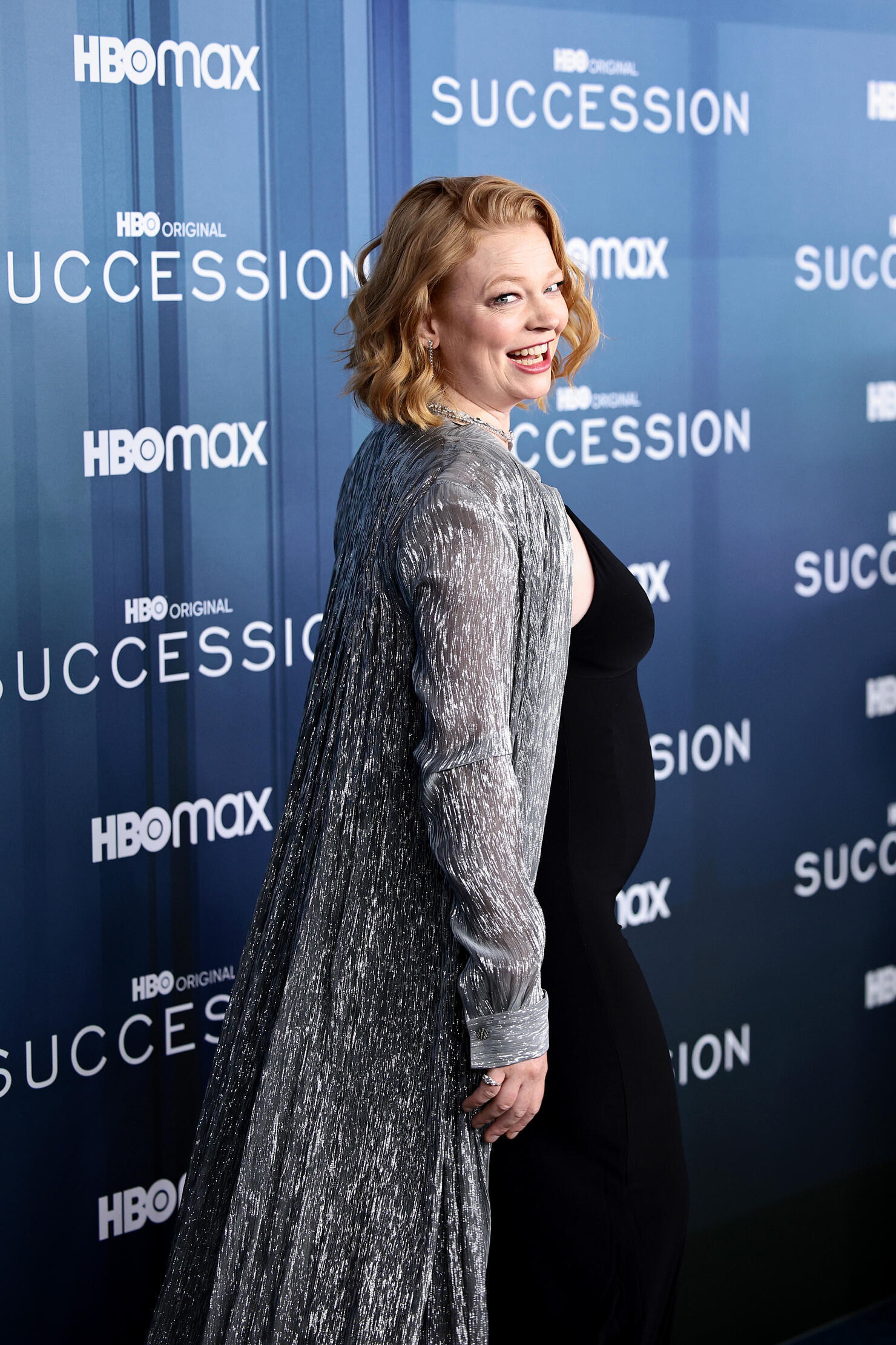 Snook went on to reveal that she was actually pregnant during the taping of the fourth and final season of Succession. "I mean, you couldn't super tell," she said. "Because it's not super big, at least at the moment."
Earlier this year, it was announced that this forthcoming season will mark the conclusion of the beloved HBO show. "I've never thought this could go on forever. The end has always been kind of present in my mind," the show's creator, Jesse Armstrong told the New Yorker in February.
"We've all become really close, like actual siblings," Snook said of the show coming to an end and added that it's "a bummer because it's such a beloved show by both the people creating it, and the people watching it. But I think going out on a high is also a powerful thing."
The fourth and final season of Succession premieres on HBO on Sunday, March 26th.