LeBron James' Injury Status Upgraded
By Jason Hall
March 26, 2023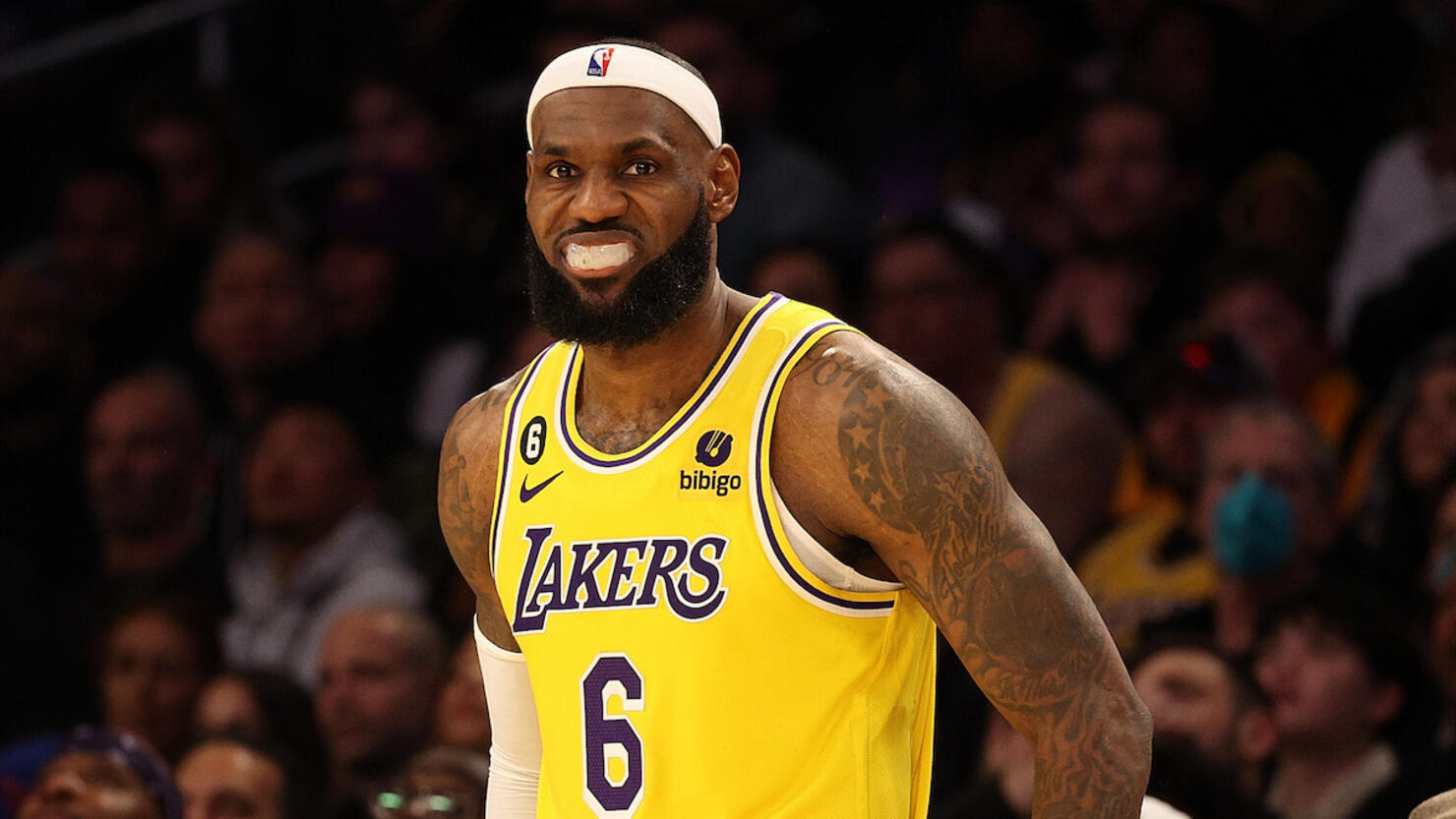 Los Angeles Lakers forward LeBron James has been upgraded from doubtful to questionable for the team's game against the Chicago Bulls on Sunday (March 26), ESPN's Adrian Wojnarowski and Dave McMenamin reported.
"LeBron James is expected to test his foot pregame to see if he can make his return today, source says," Wojnarowski tweeted.
Last Thursday (March 23), Wojnarowski reported that James, 38, could return from injury for "a few" games during the final week of the regular season. The four-time NBA champion has been out of action since suffering a tendon injury in his right foot against the Dallas Mavericks on February 26, however, has resumed on-court activity and made a "gradual basketball movement progression," the Lakers announced Thursday via ESPN.
Head coach Darvin Ham previously described James' workouts as "intense and they're going well" via ESPN.
The Lakers are currently eighth and hold a play-in tournament spot in the Western Conference, trialing the Golden State Warriors by 1.5 games for the sixth-seed, with eight games remaining. Los Angeles has gone 8-5 in James' absence, which included a 116-111 win against the Oklahoma City Thunder to move up in the Western Conference standings.
James, who broke the NBA's all-time scoring record earlier this season, was averaging 29.5 points (50.1% shooting), 8.4 rebounds and 6.9 assists per game during his 20th NBA season.