See Every Eye-Popping Look On The 2023 iHeartRadio Music Awards Red Carpet
By Kelly Fisher
March 28, 2023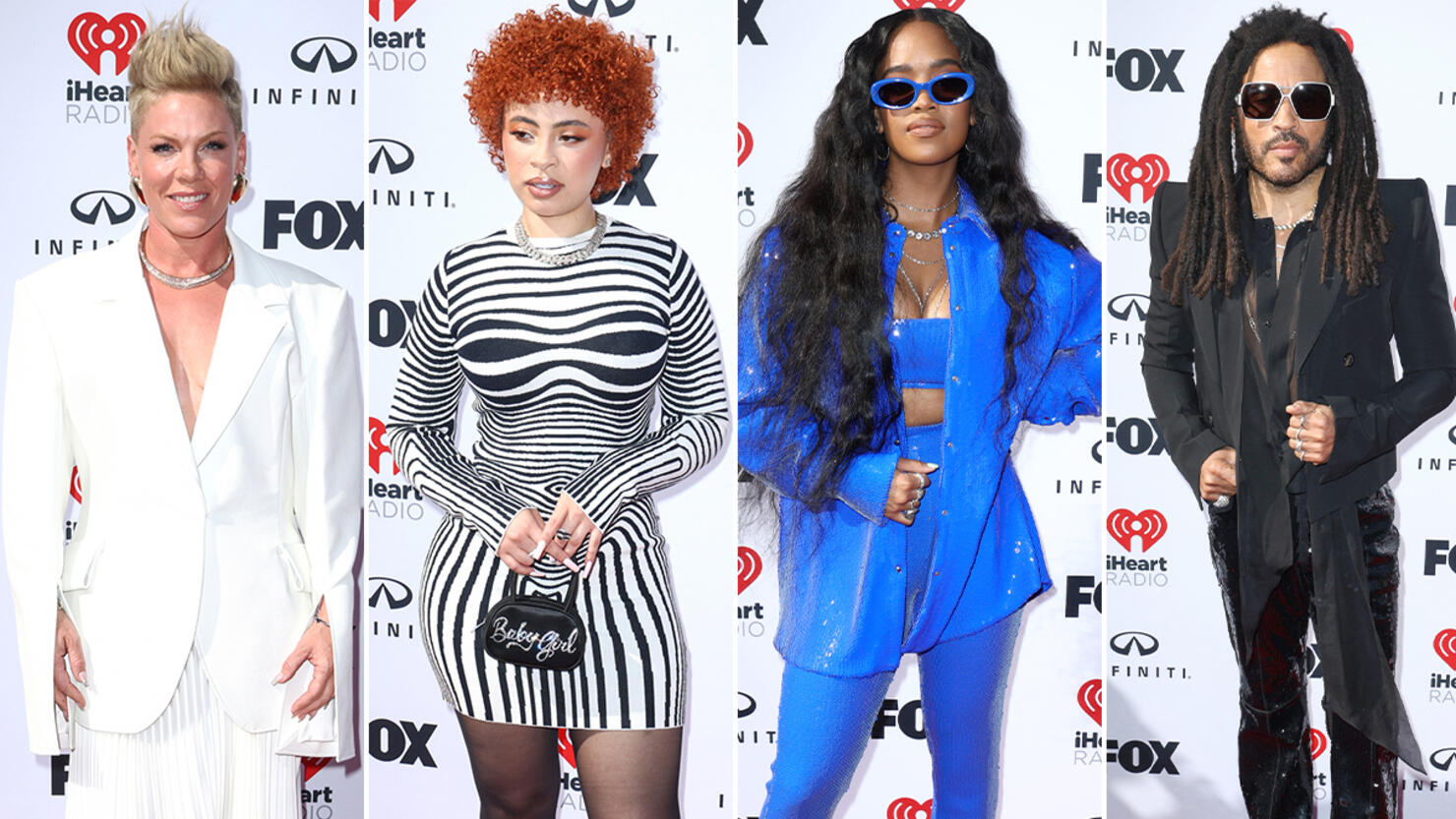 The 2023 iHeartRadio Music Awards red carpet was packed with dazzling looks and eye-popping wardrobe pieces as some of the evening's biggest stars arrived at at the Dolby Theater in Los Angeles, California.
Some celebs turned heads in shimmering gowns, stunning accent pieces and vibrant colors and patterns to attend the show in L.A. on Monday evening (March 27). Can't-miss highlights include 2023 Icon Award Recipient, P!NK, actor and iHeartRadio personality Mario Lopez, country artist and podcast host Jana Kramer (accompanied by her new boyfriend, Scottish former soccer star Allan Russell), Best New Pop Artist nominee Jax, artist and YouTube personality Todrick Hall, Mexican Artist of the Year nominees Grupo Firme, and tons of other celebrities whose style captivated everyone at this year's red carpet. Keep up with a list of winners throughout the evening here, and see some of the most unforgettable fashion moments on the 2023 iHeartRadio Music Awards red carpet below.
Relive this year's iHeartRadio Music Awards special, now through April 17th on Hulu. 
1 of 64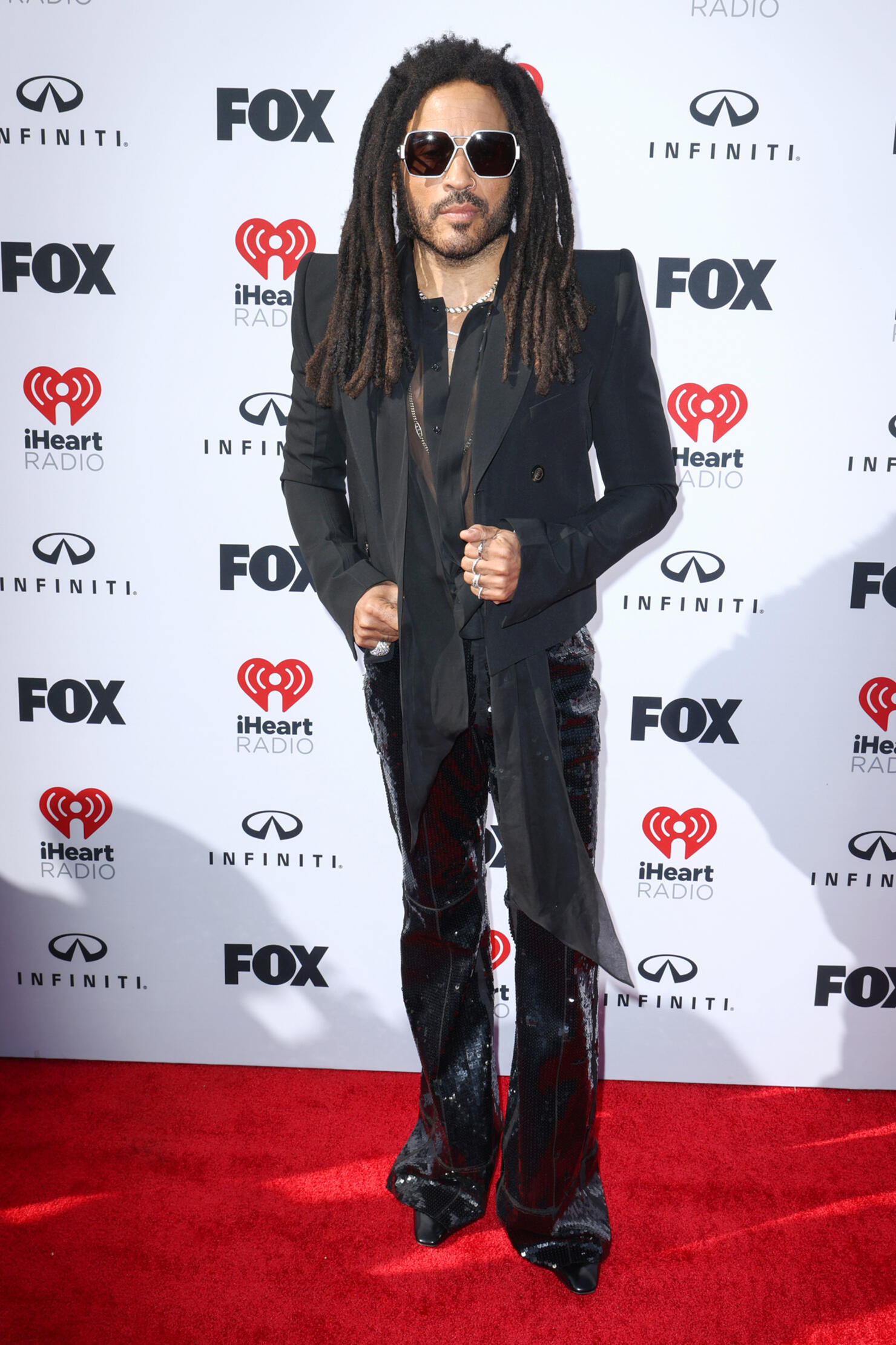 Lenny Kravitz
Photo: Getty Images
2 of 64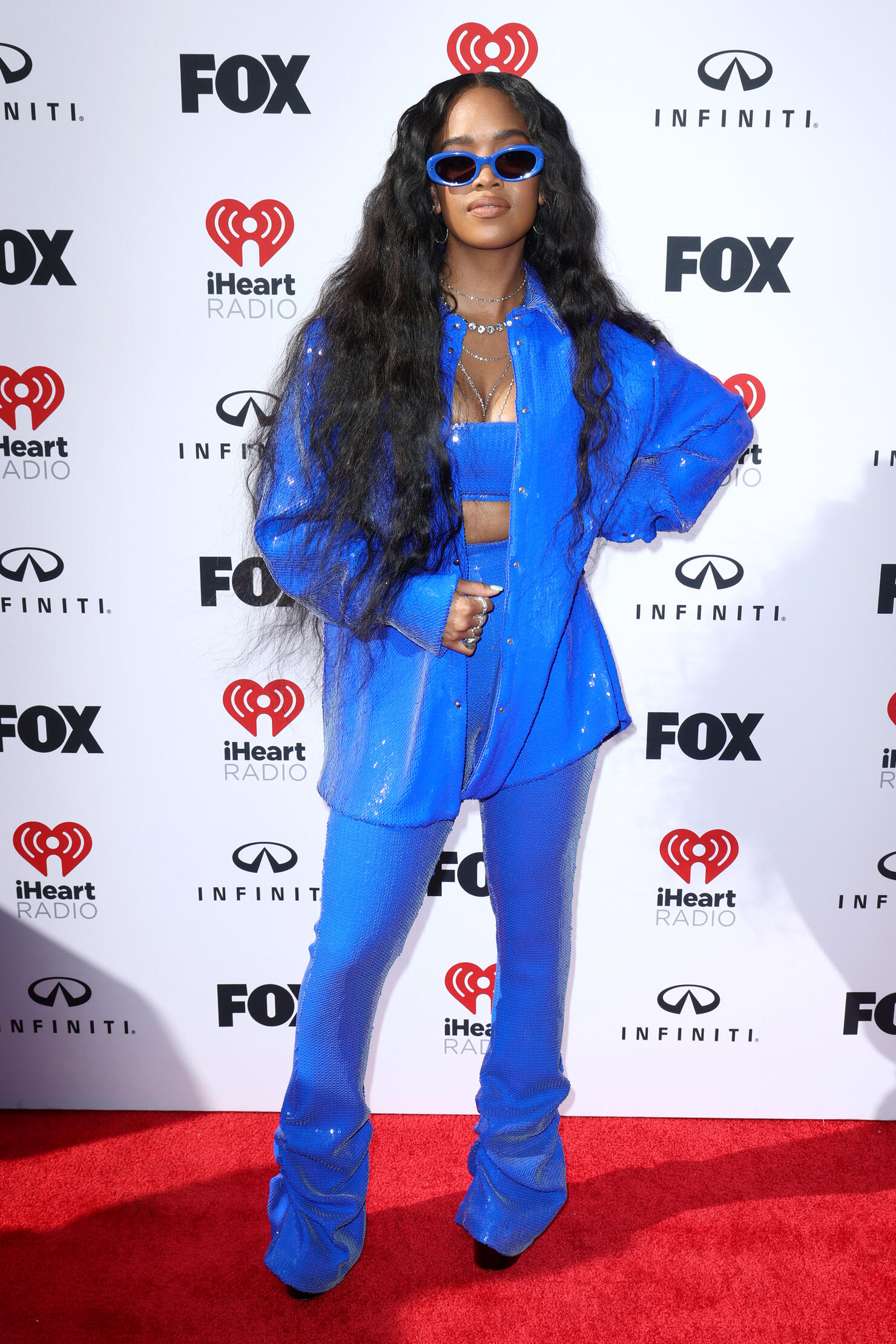 H.E.R.
Photo: Getty Images
3 of 64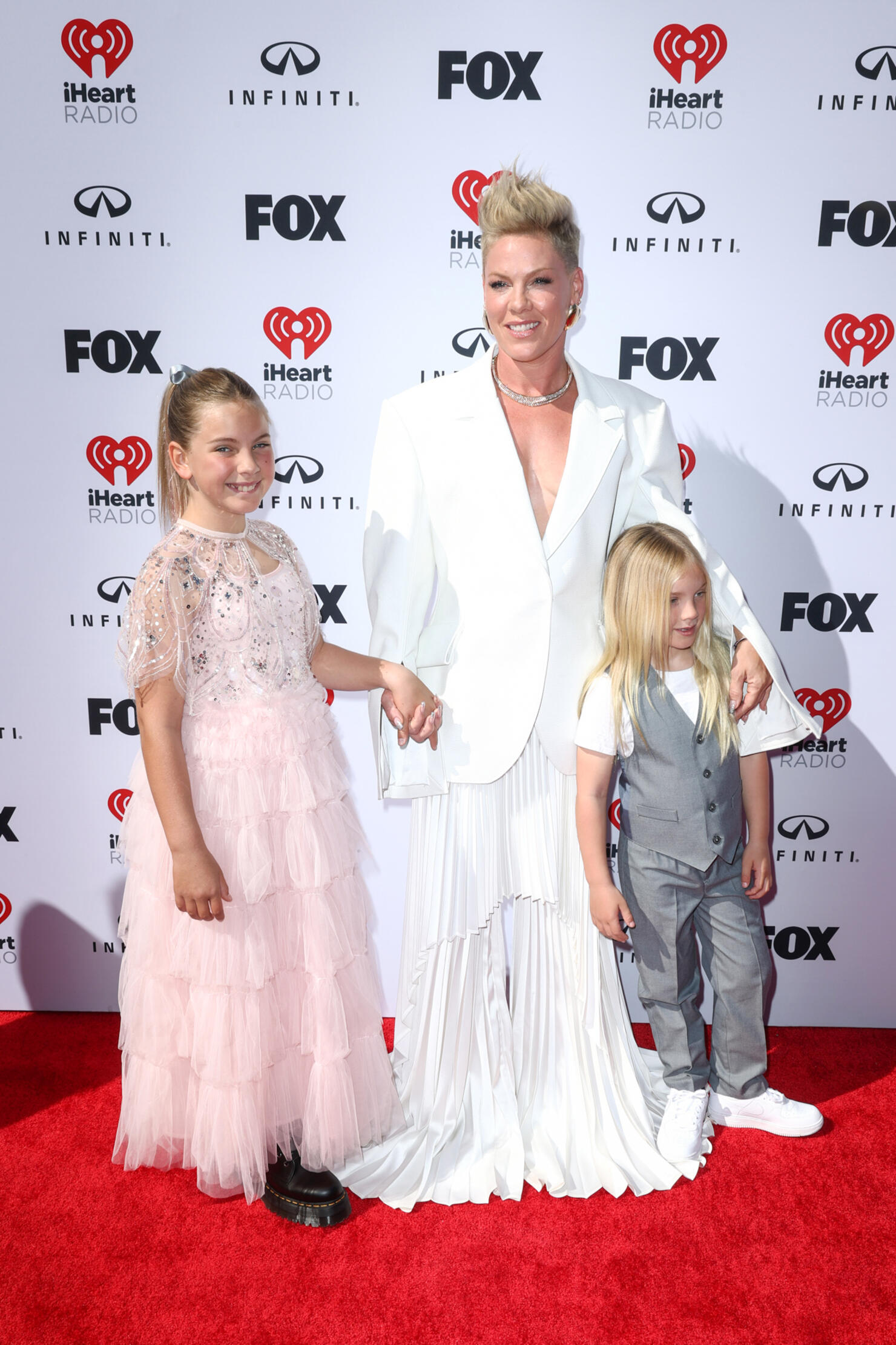 (L-R) Willow Sage Hart, P!NK, and Jameson Hart
Photo: Getty Images
4 of 64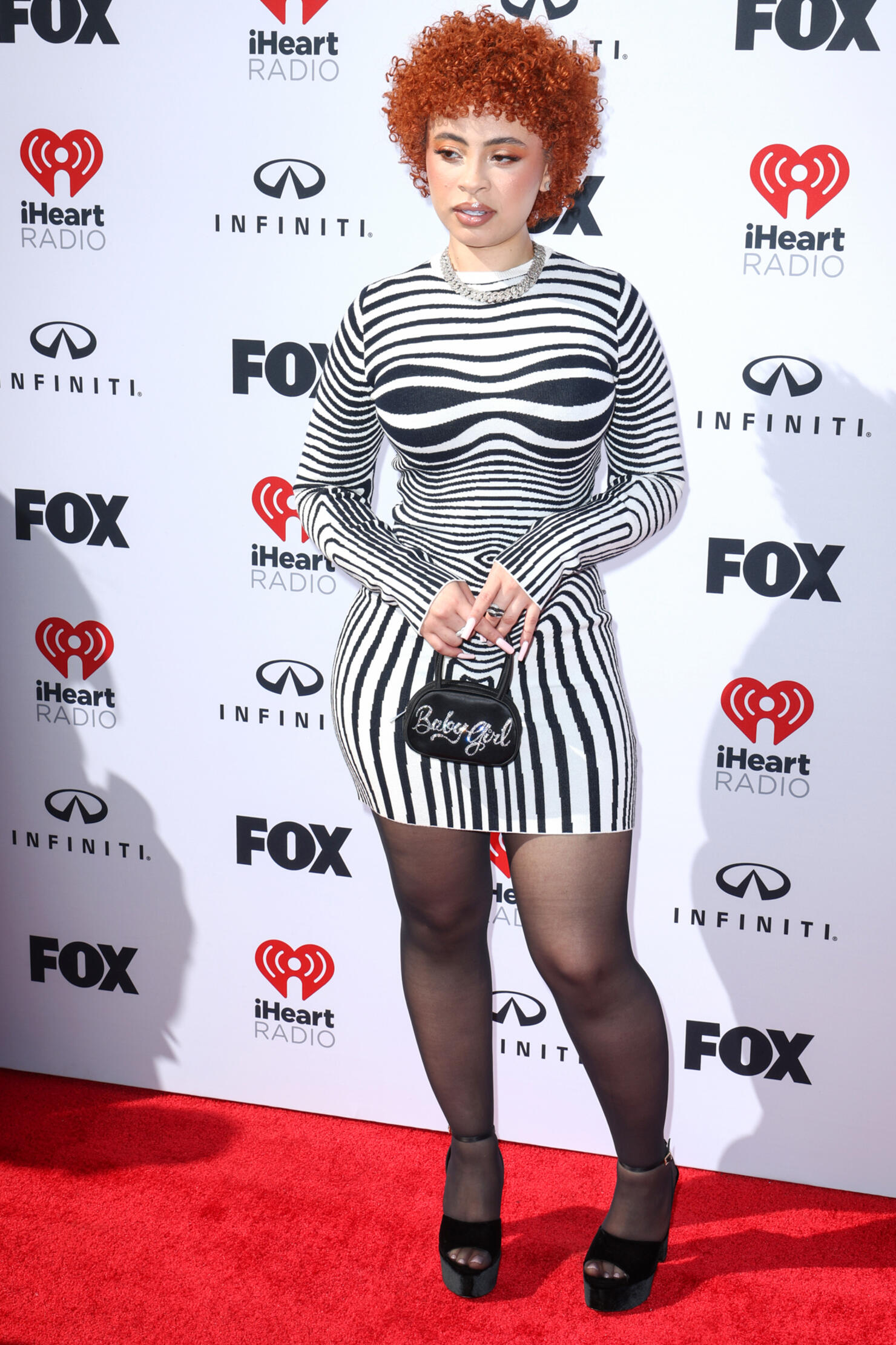 Ice Spice
Photo: Getty Images
5 of 64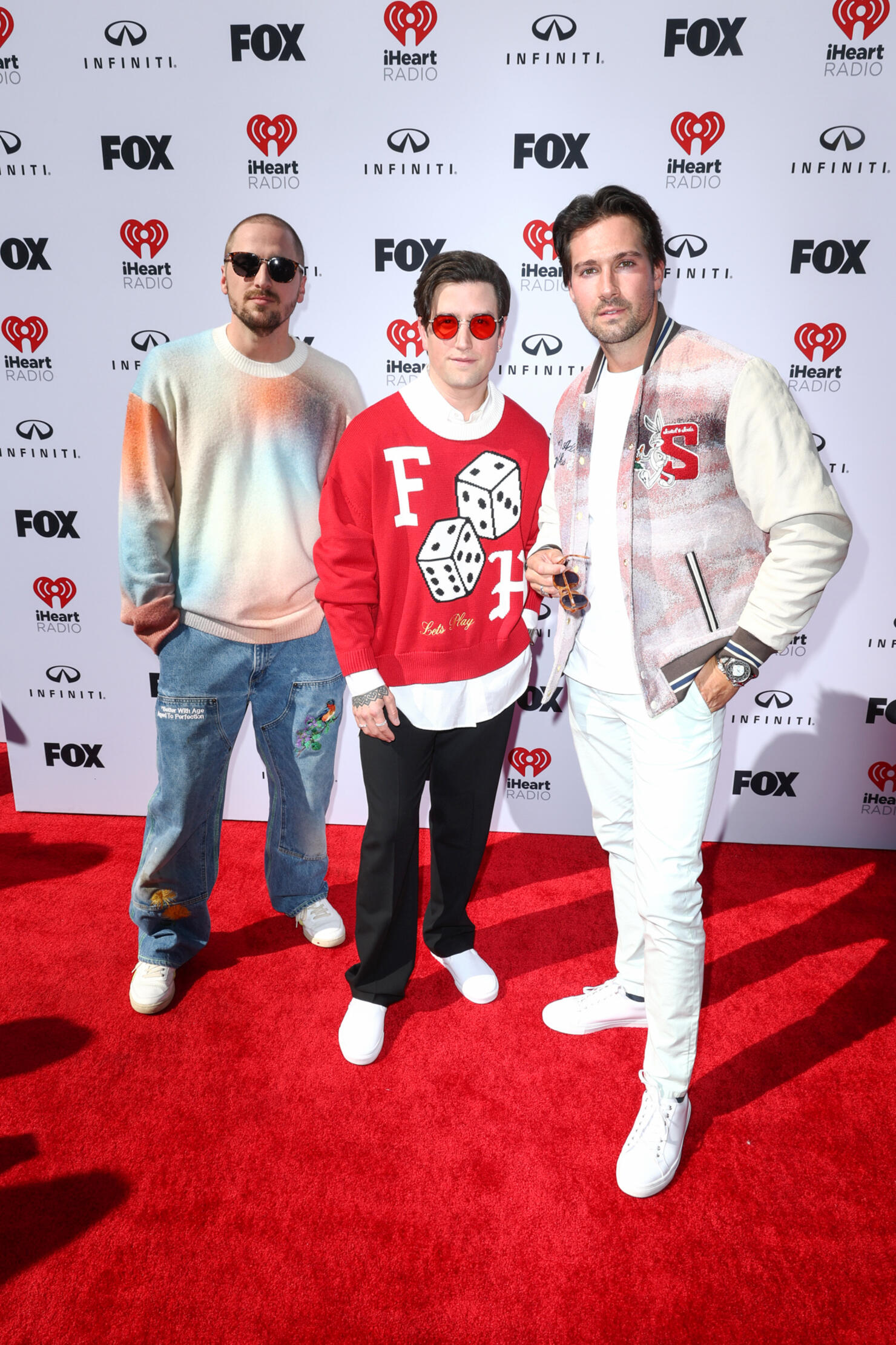 (L-R) Kendall Schmidt, Logan Henderson and James Maslow of Big Time Rush
Photo: Getty Images
6 of 64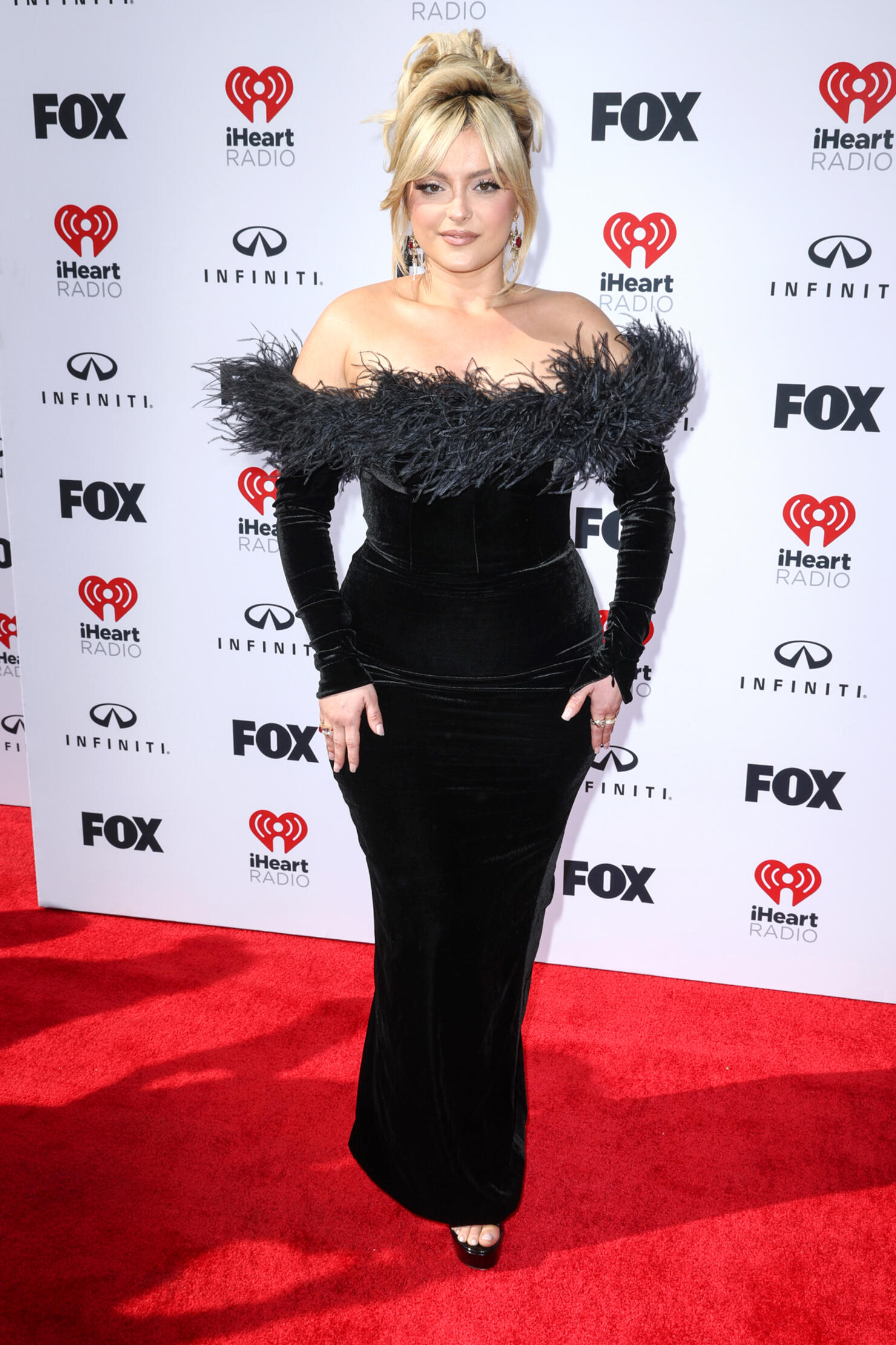 Bebe Rexha
Photo: Getty Images
7 of 64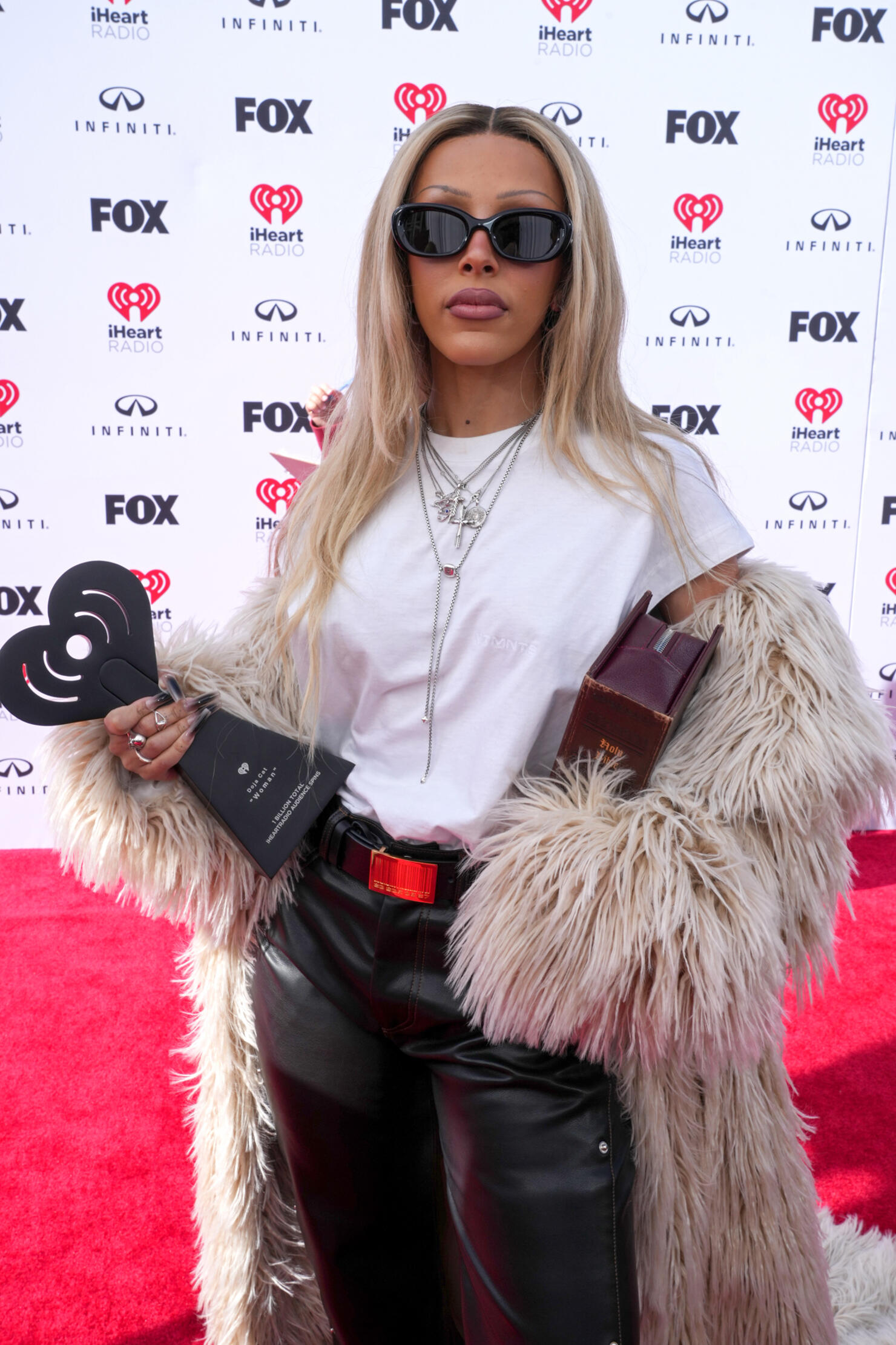 Doja Cat
Photo: Getty Images
8 of 64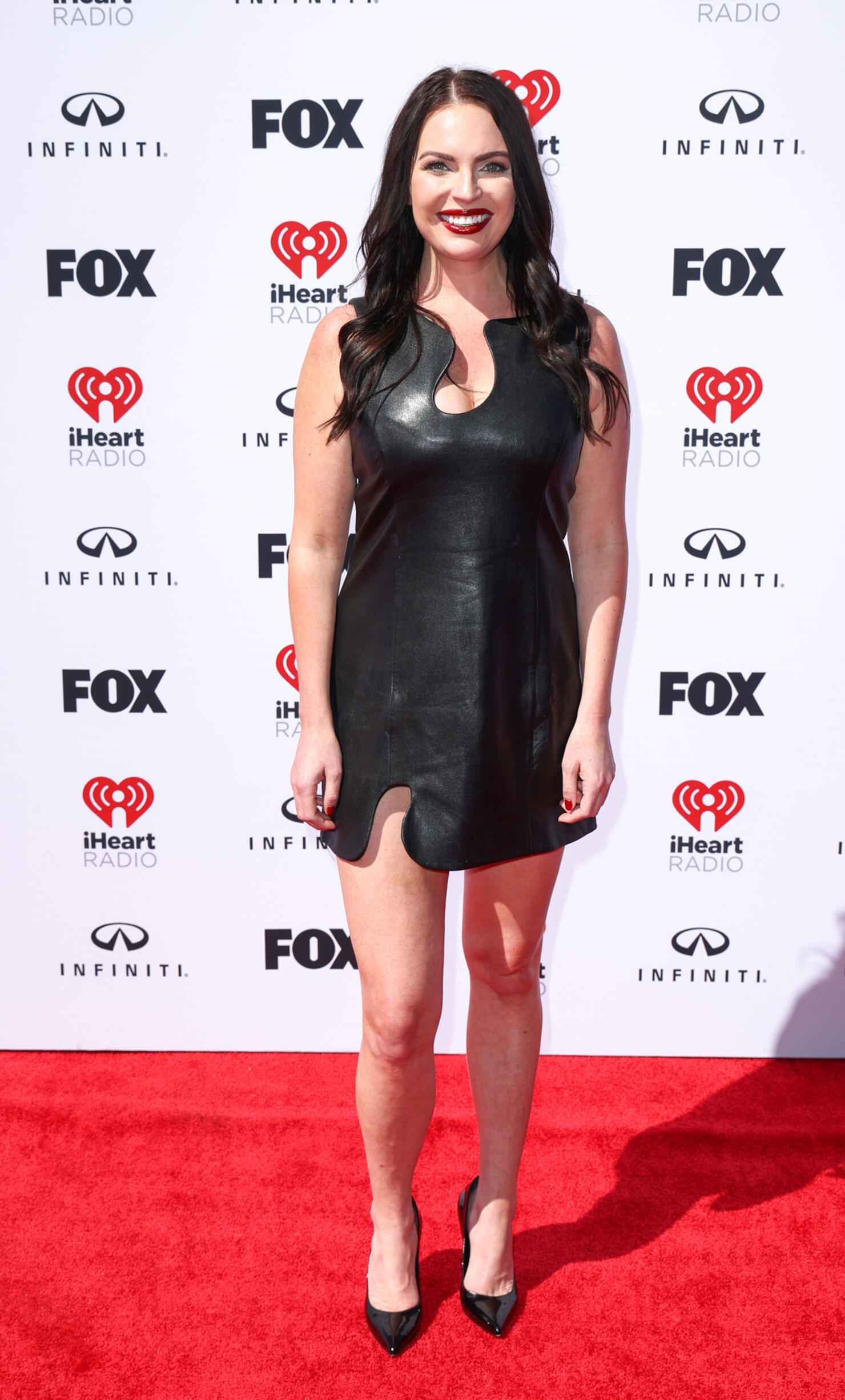 Danielle Ruhl
Photo: Getty Images
9 of 64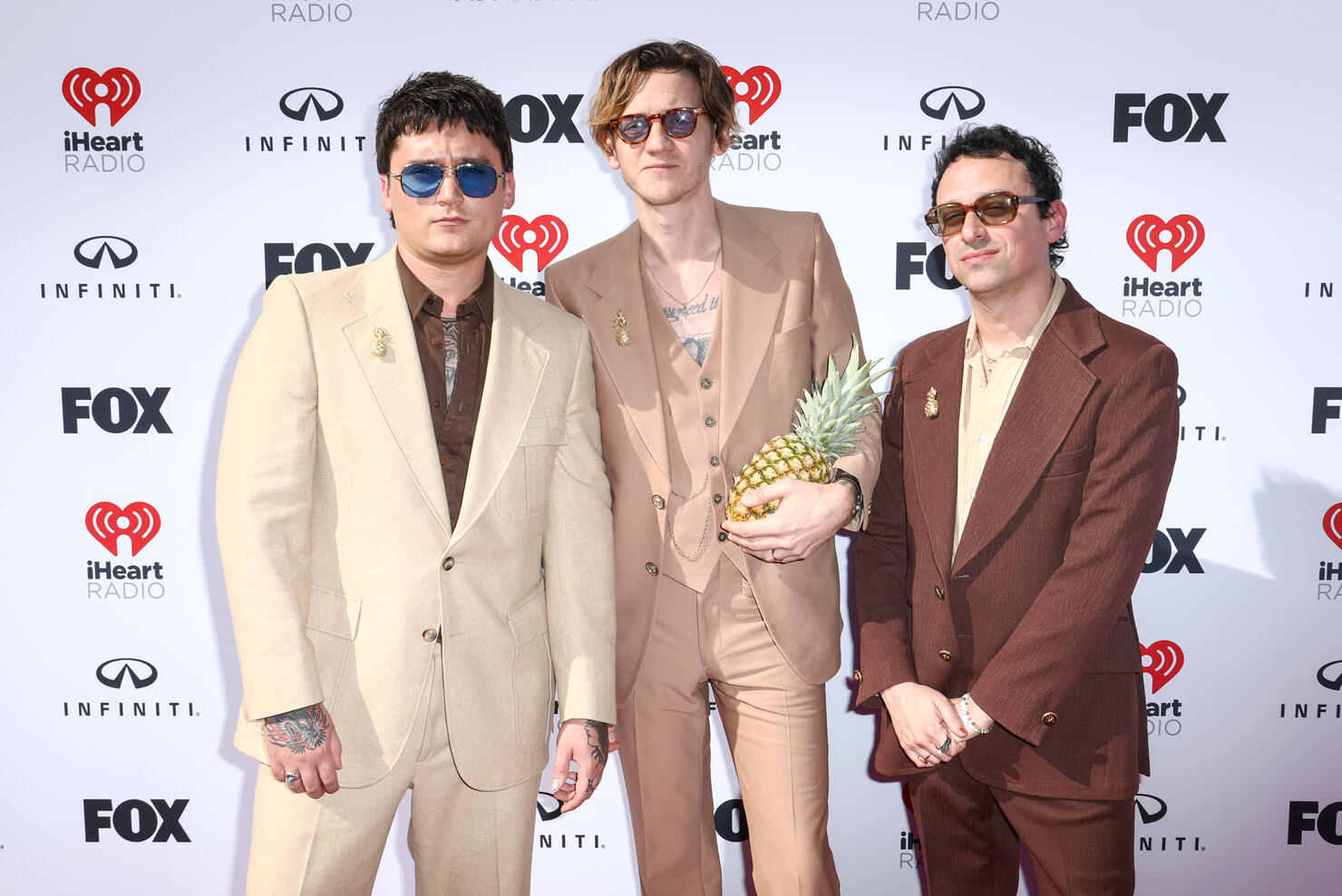 (L-R) Reeve Powers, Nick Santino, and Austin Scates of Beach Weather
Photo: Getty Images
10 of 64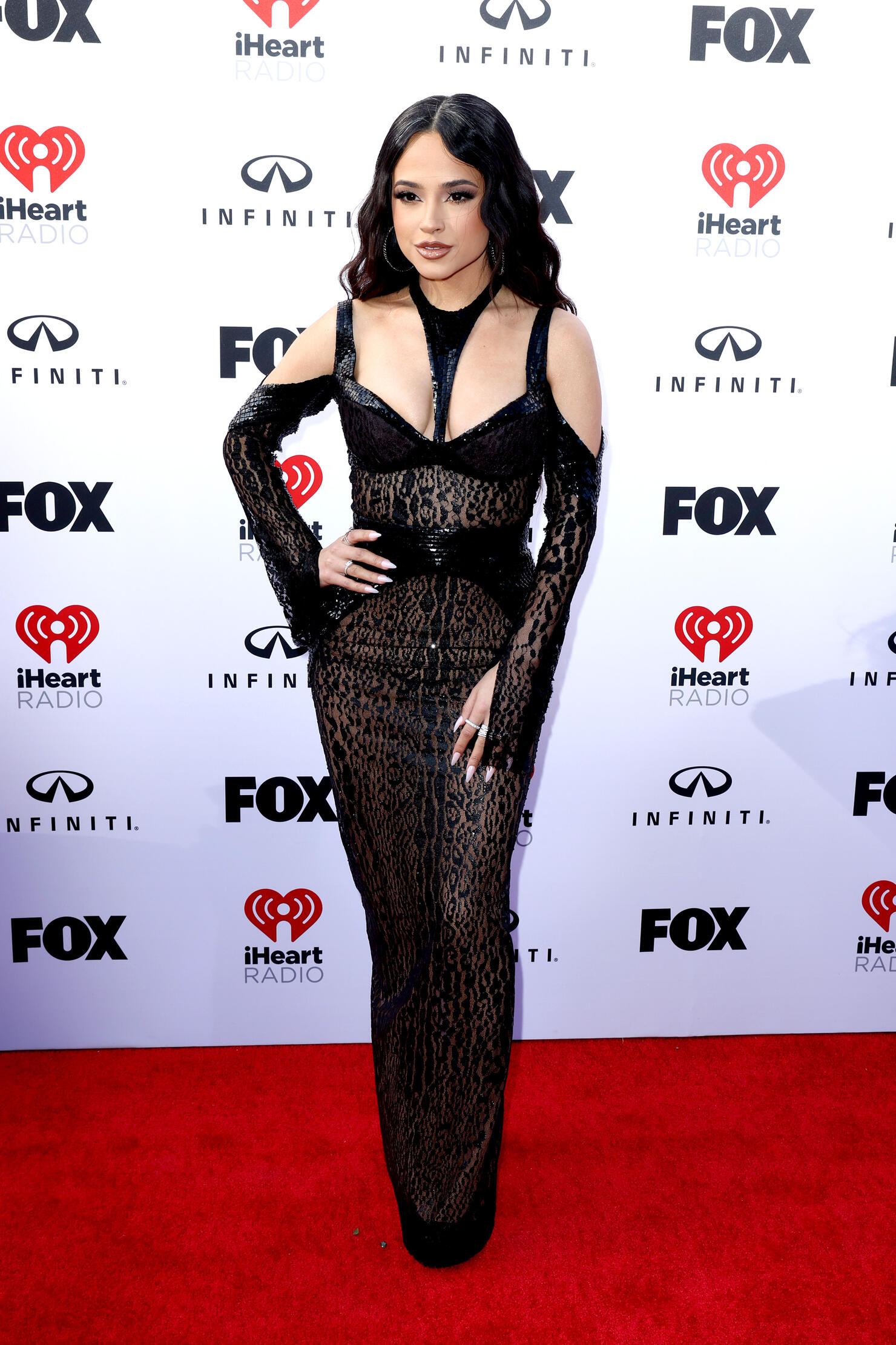 Becky G
Photo: Getty Images
11 of 64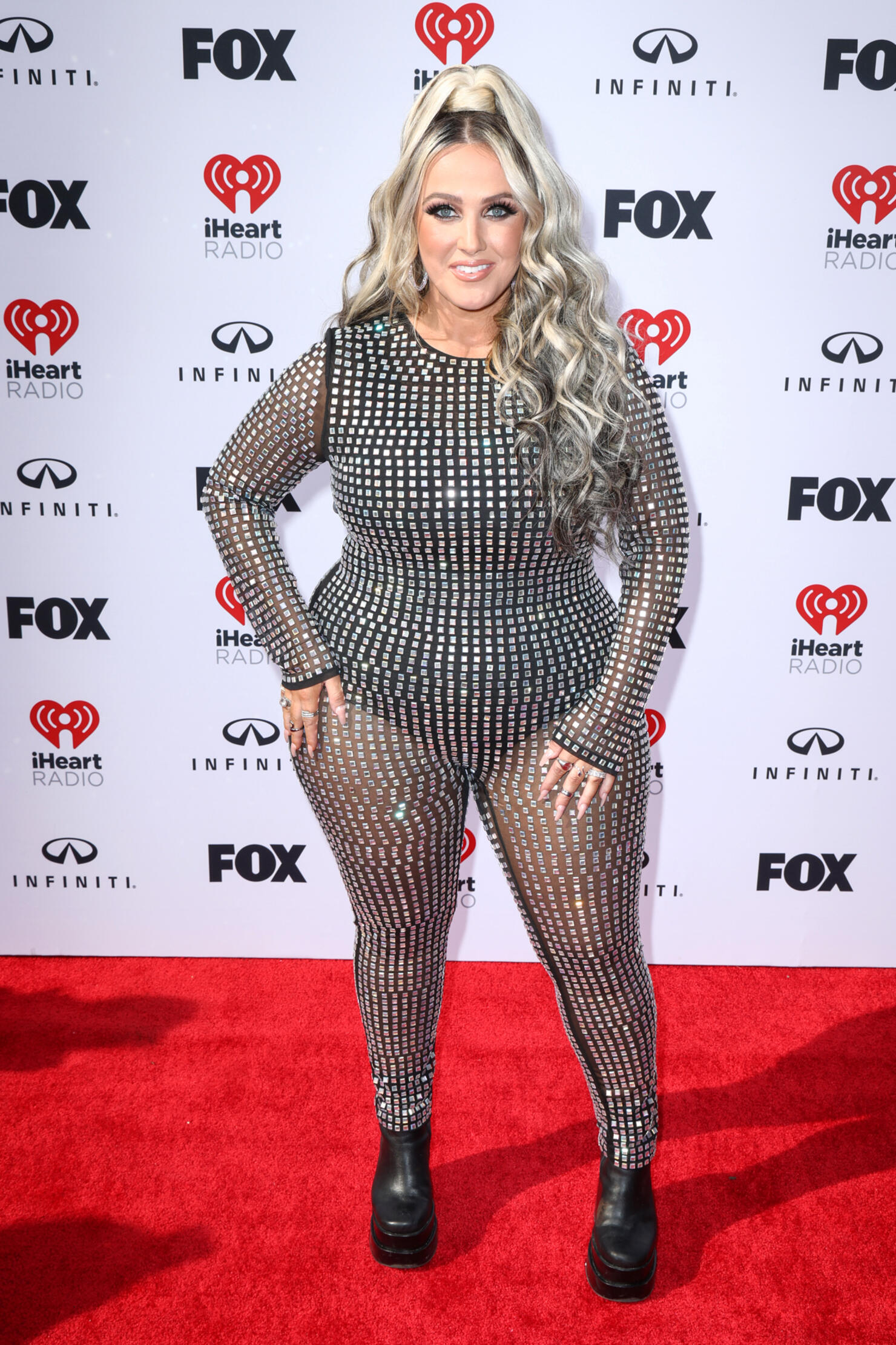 Priscilla Block
Photo: Getty Images
12 of 64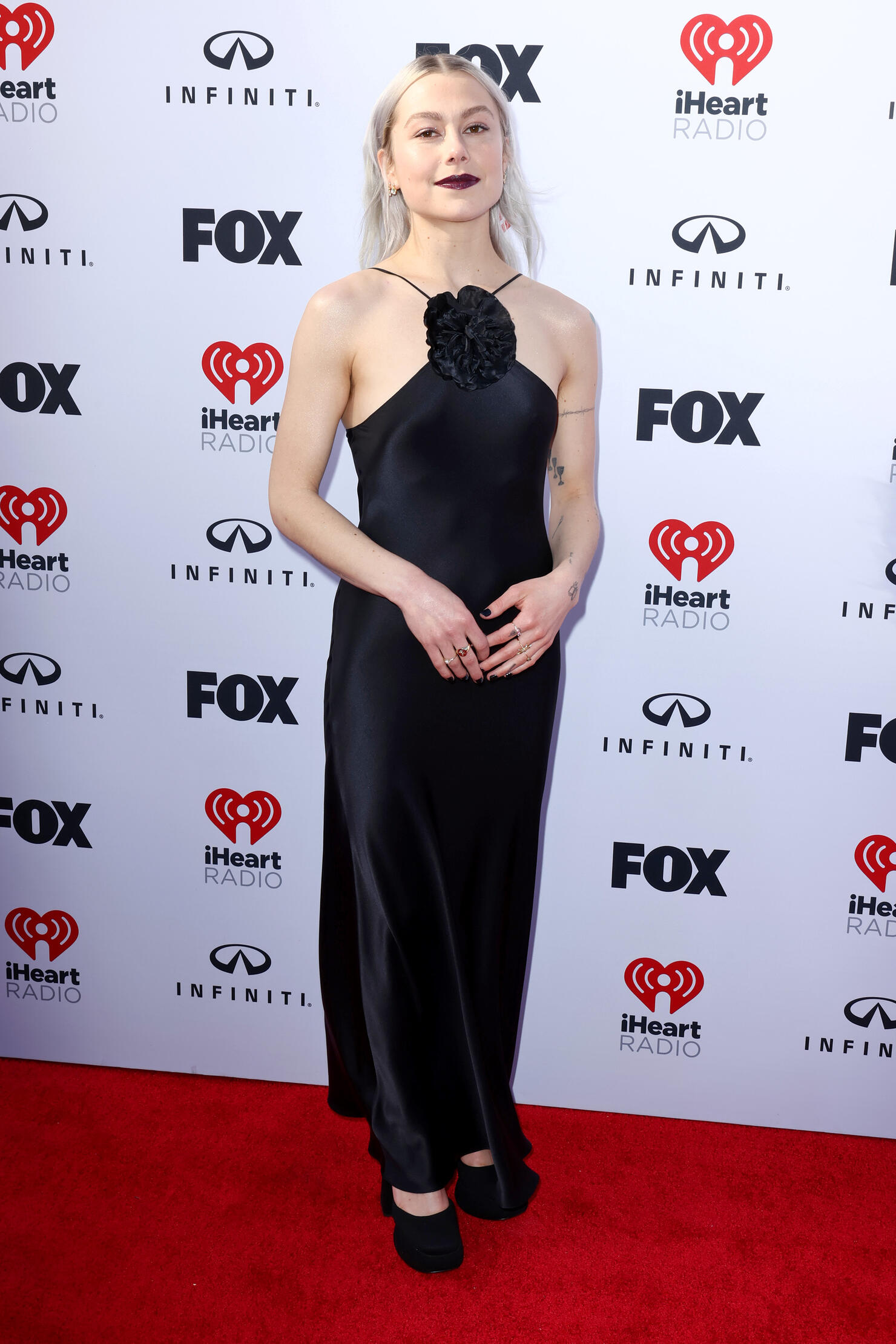 Phoebe Bridgers
Photo: Getty Images
13 of 64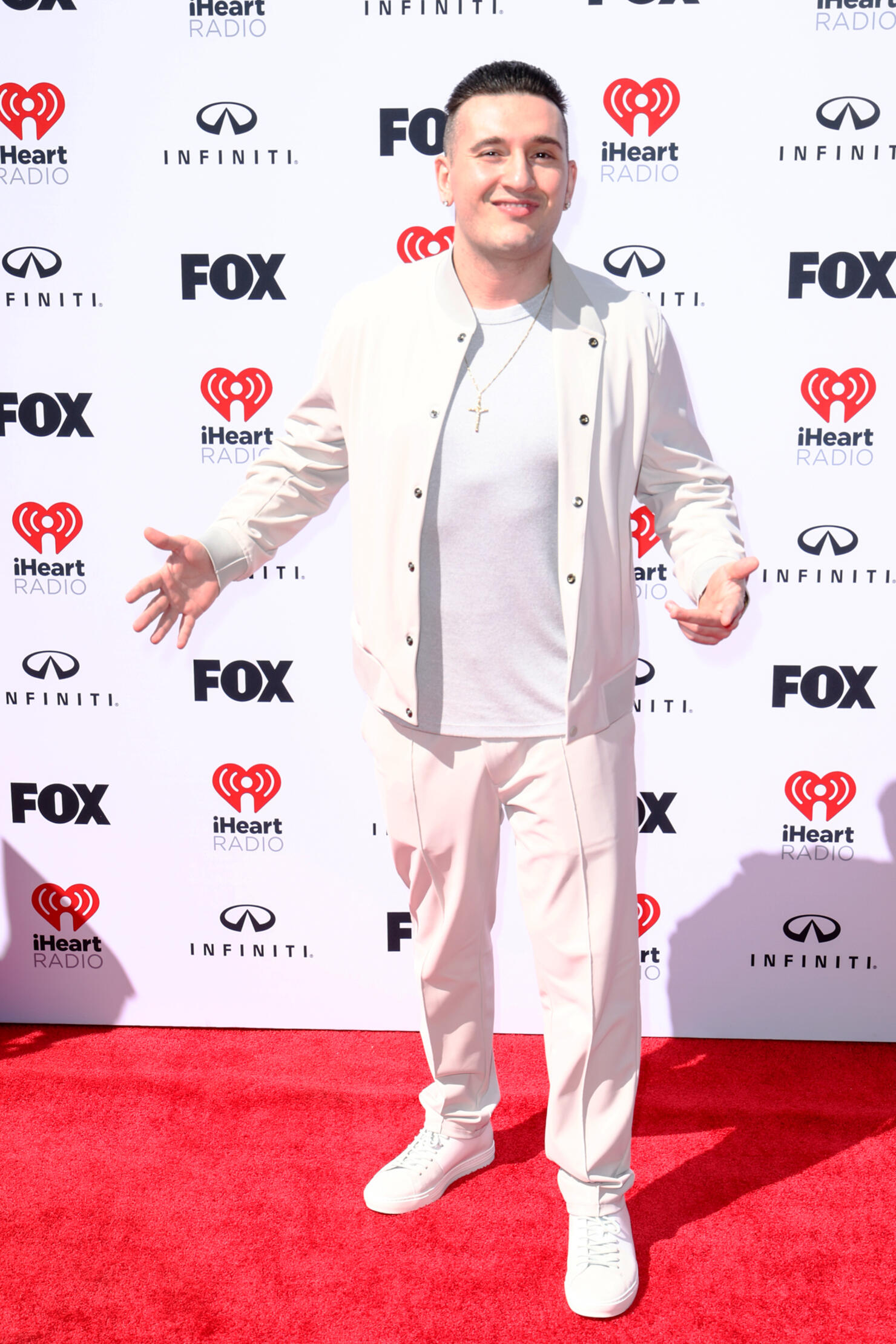 Joey Sasso
Photo: Getty Images
14 of 64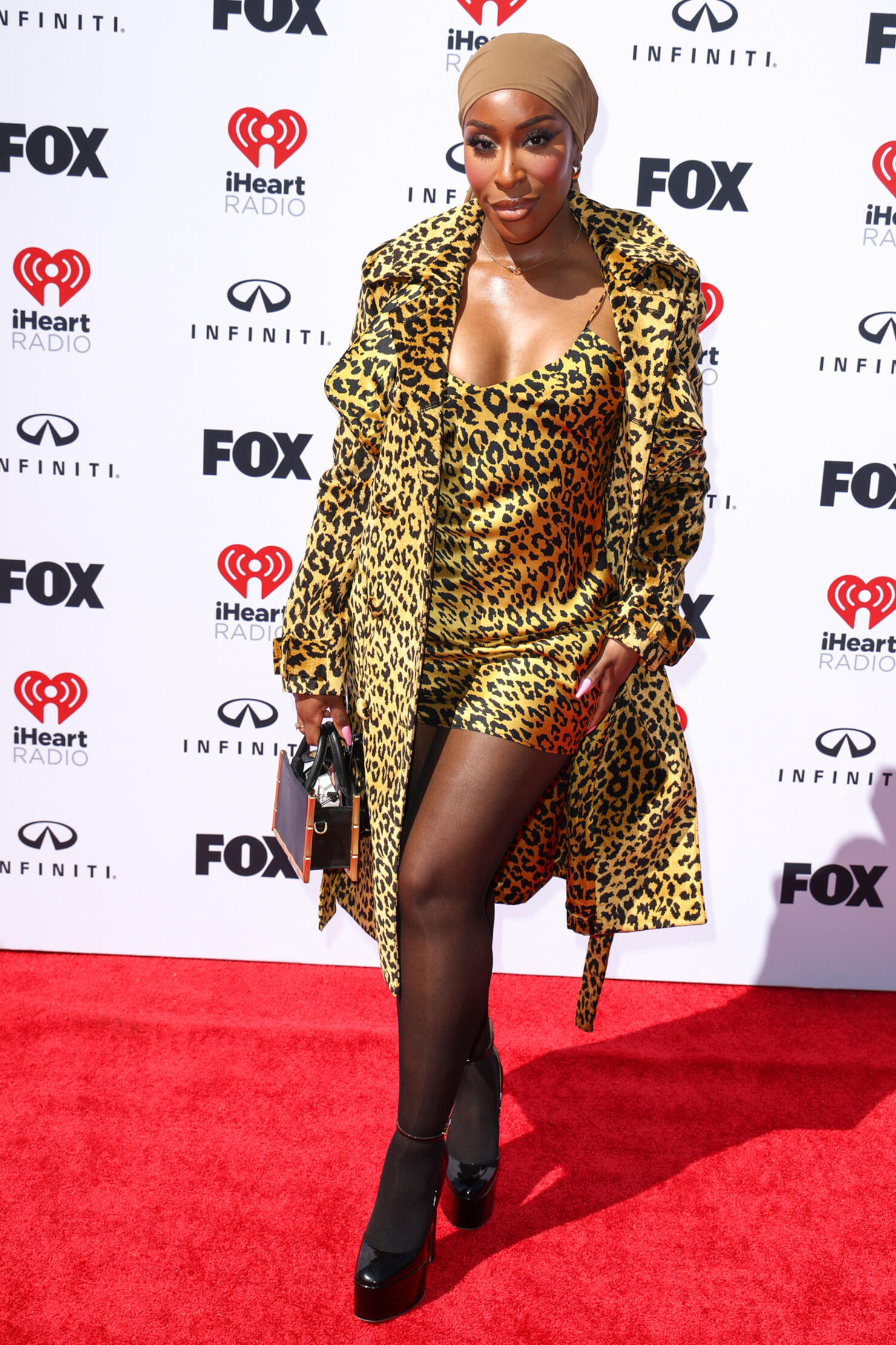 Jackie Aina
Photo: Getty Images
15 of 64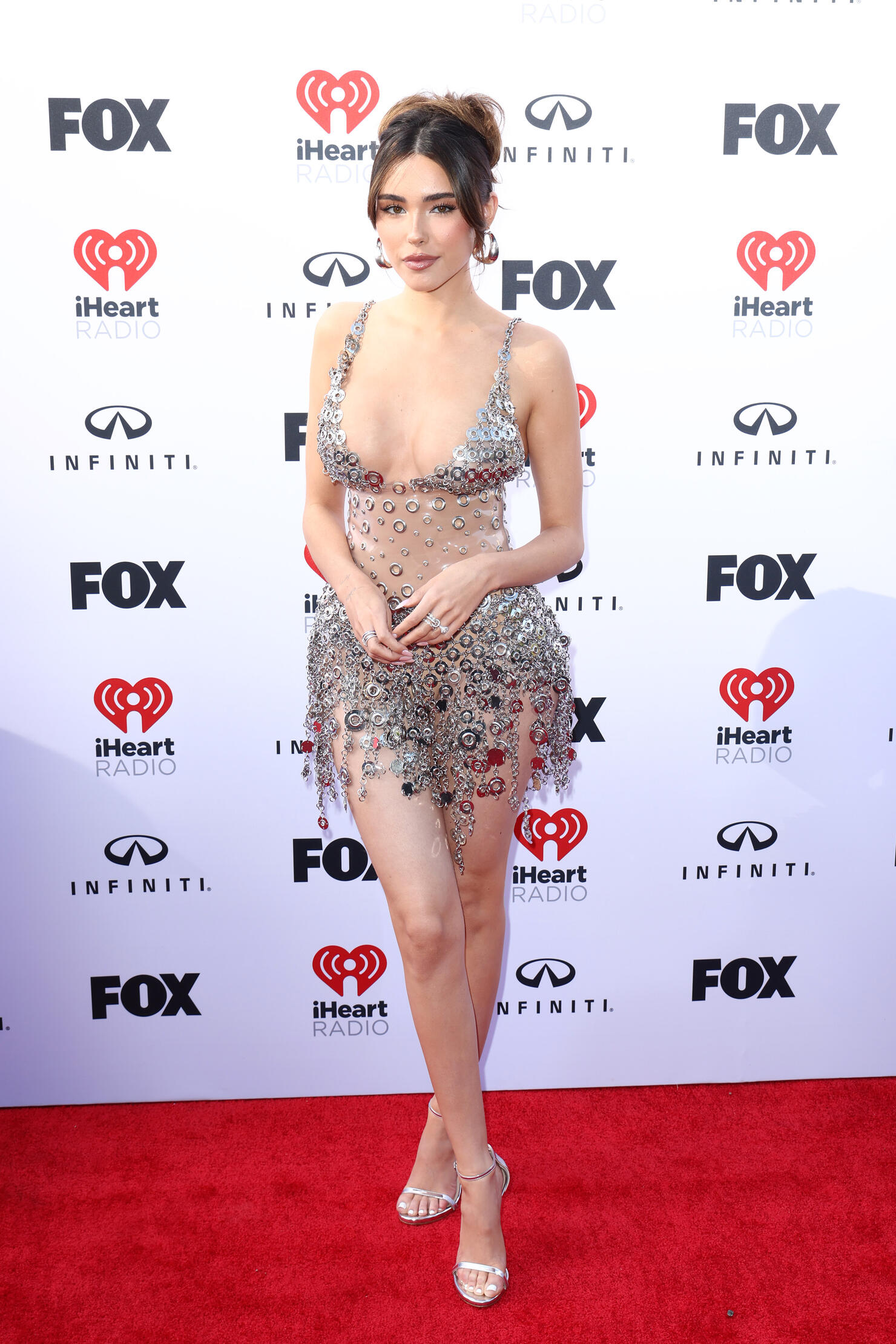 Madison Beer
Photo: Getty Images
16 of 64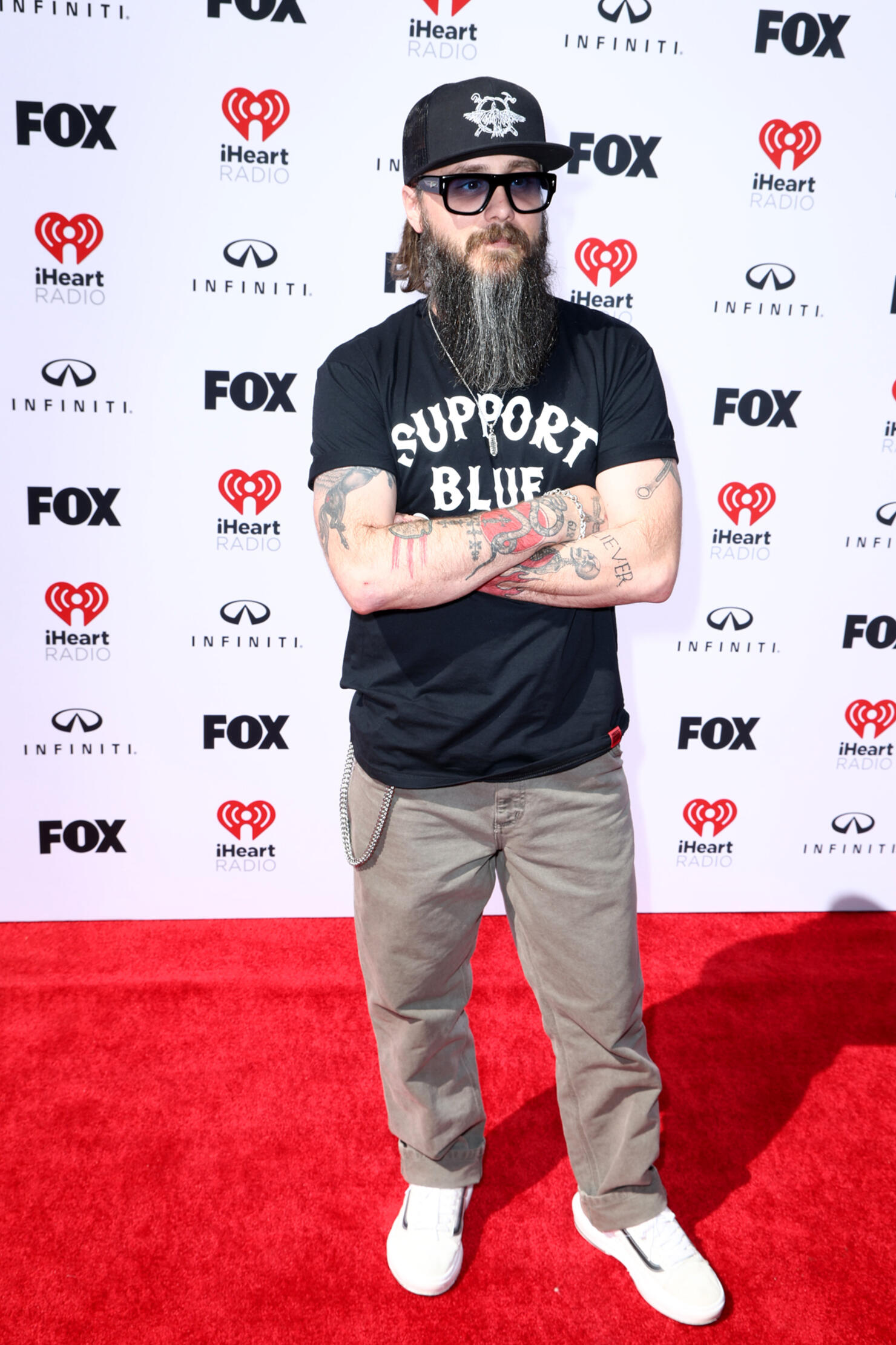 Elvie Shane
Photo: Getty Images
17 of 64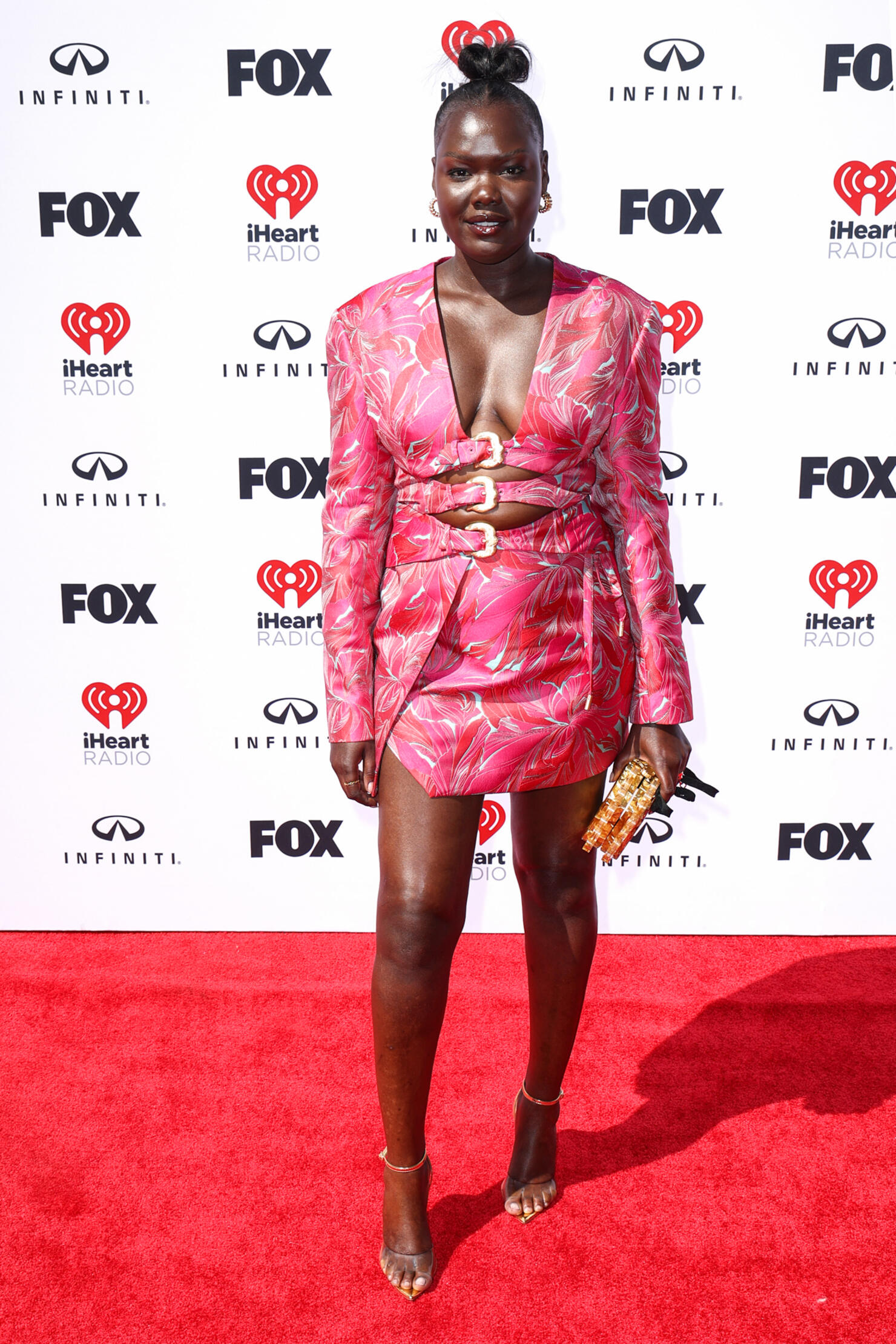 Nyma Tang
Photo: Getty Images
18 of 64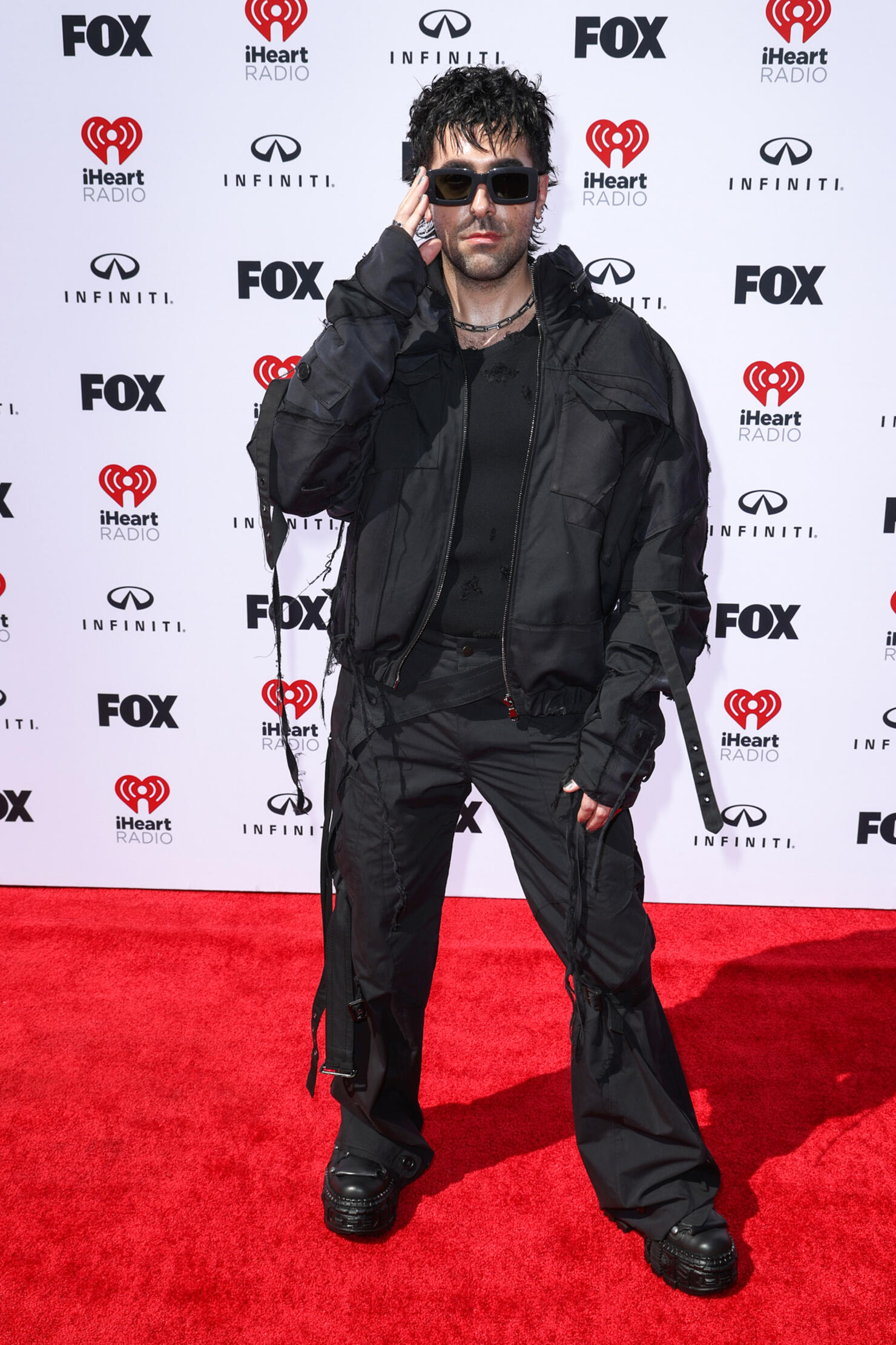 Angelo Kritikos
Photo: Getty Images
19 of 64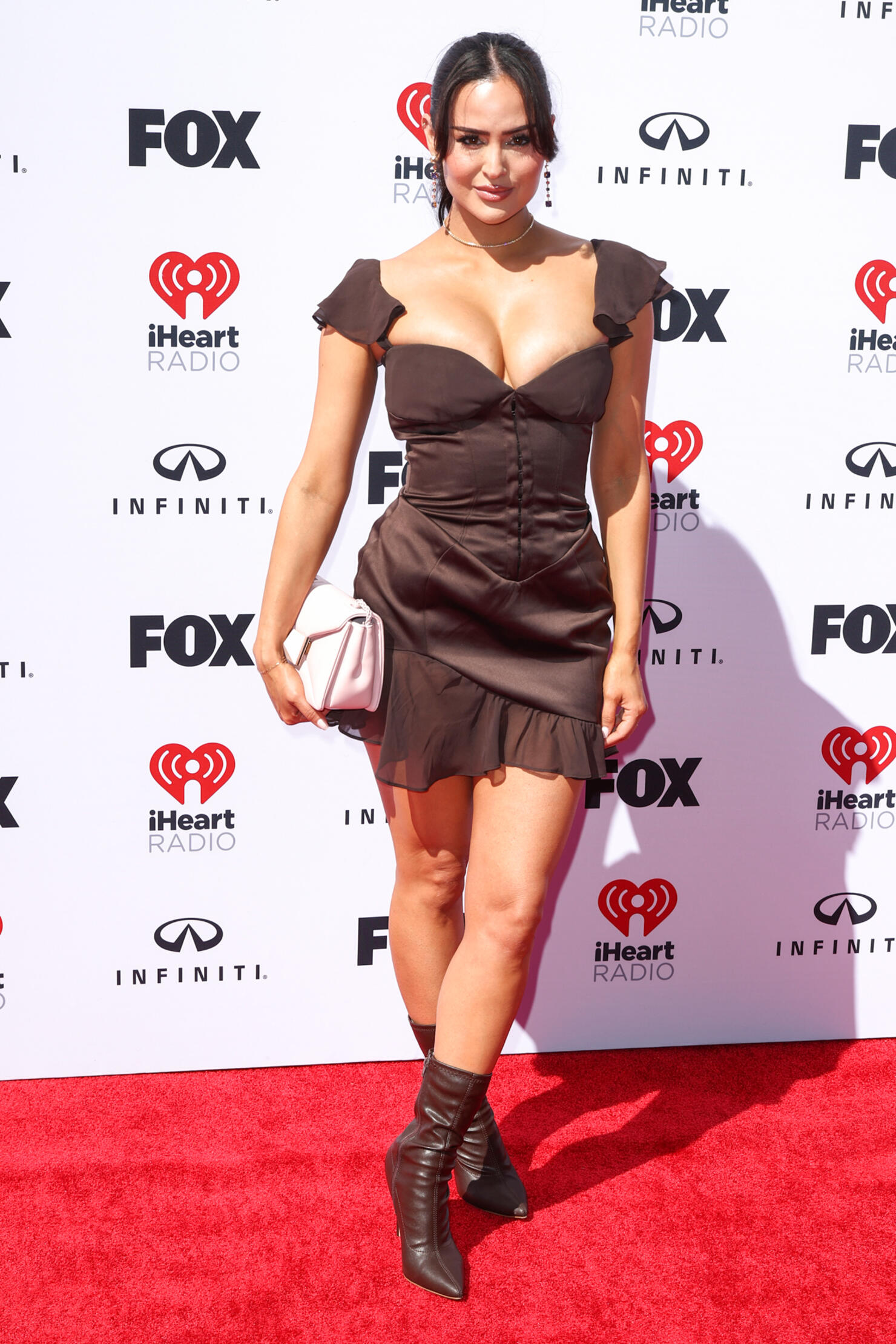 Christen Dominique
Photo: Getty Images
20 of 64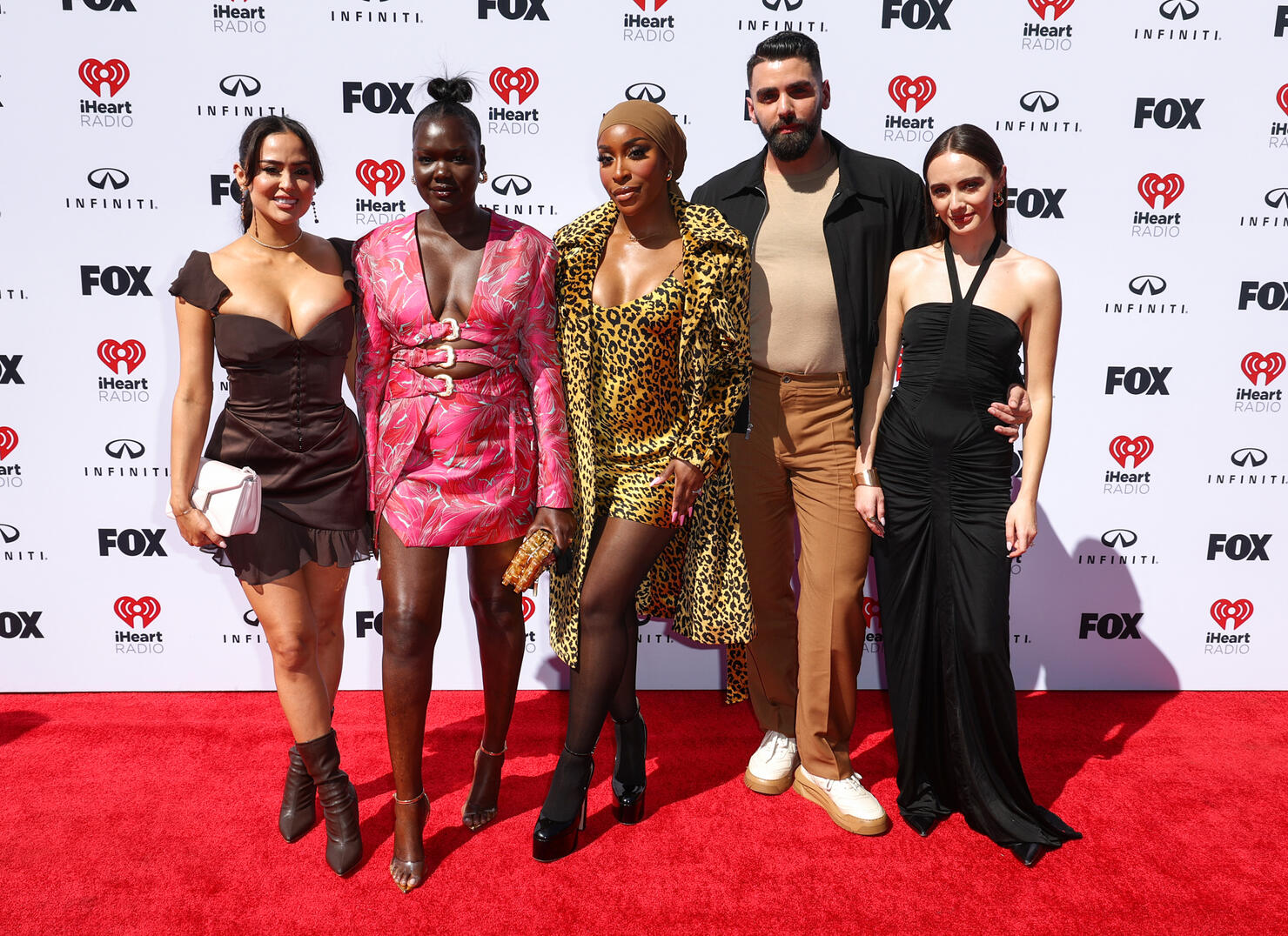 (L-R) Christen Dominique, Nyma Tang, Jackie Aina, Phillip Picardi, and Olivia Perez
Photo: Getty Images
21 of 64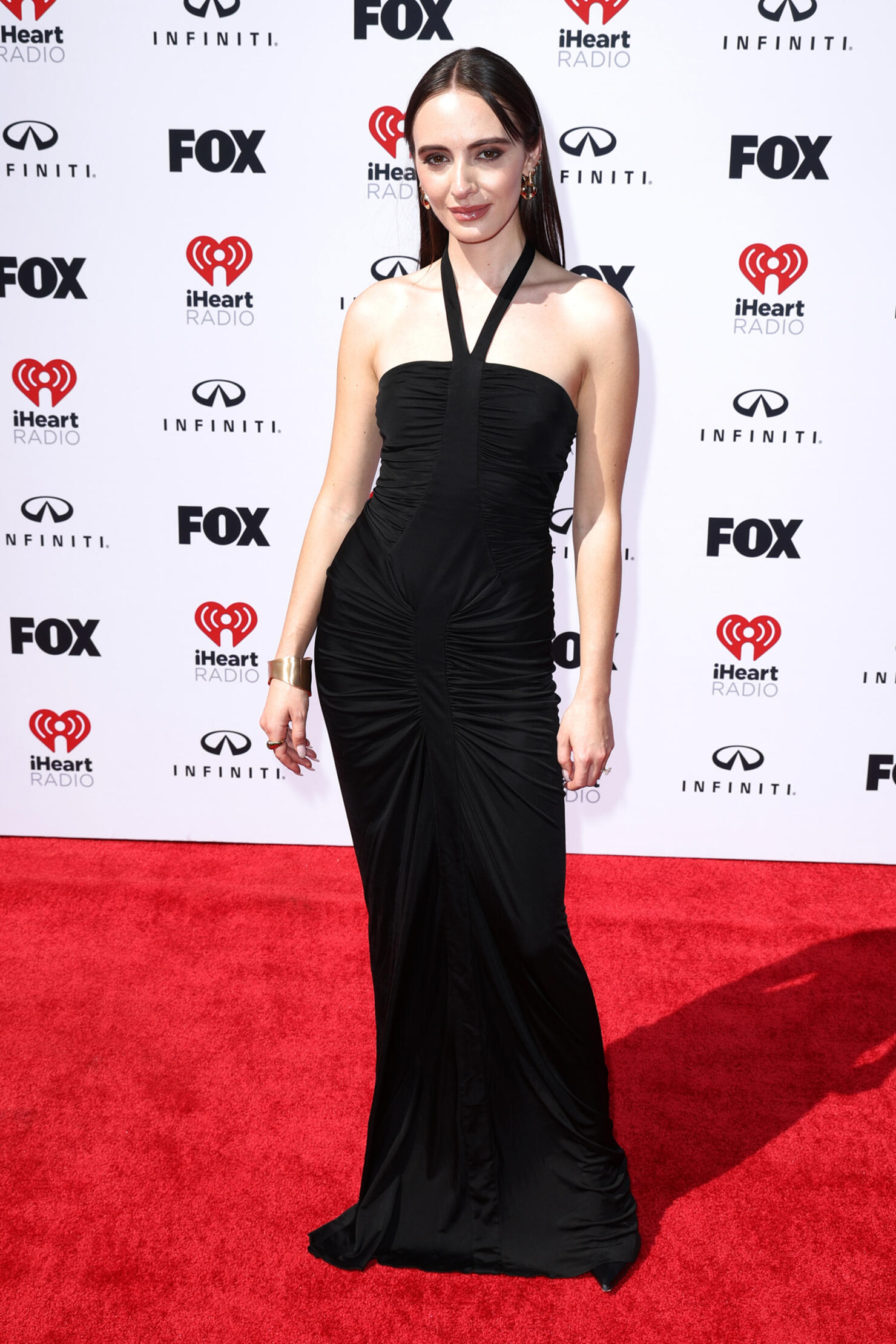 Olivia Perez
Photo: Getty Images
22 of 64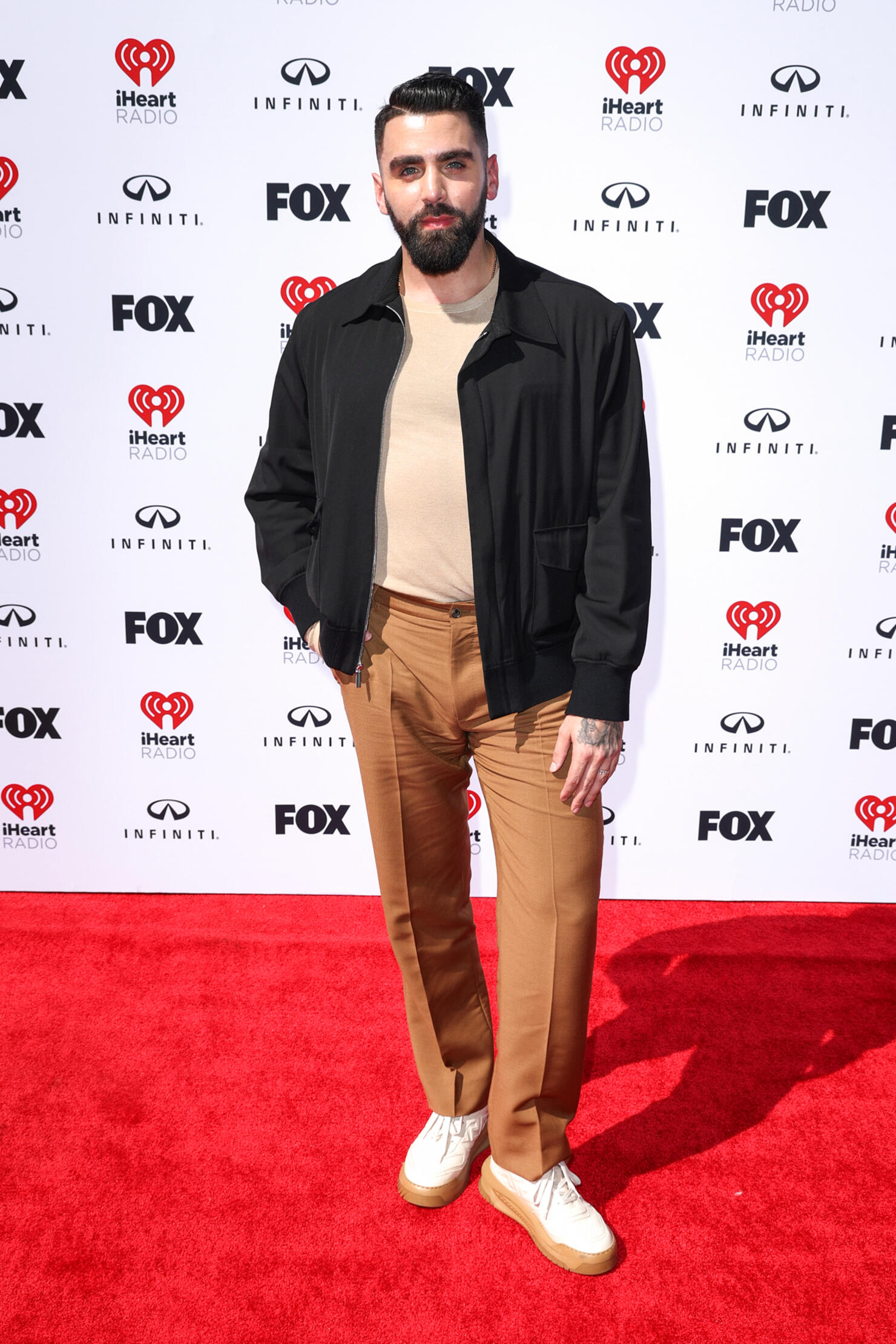 Phillip Picardi
Photo: Getty Images
23 of 64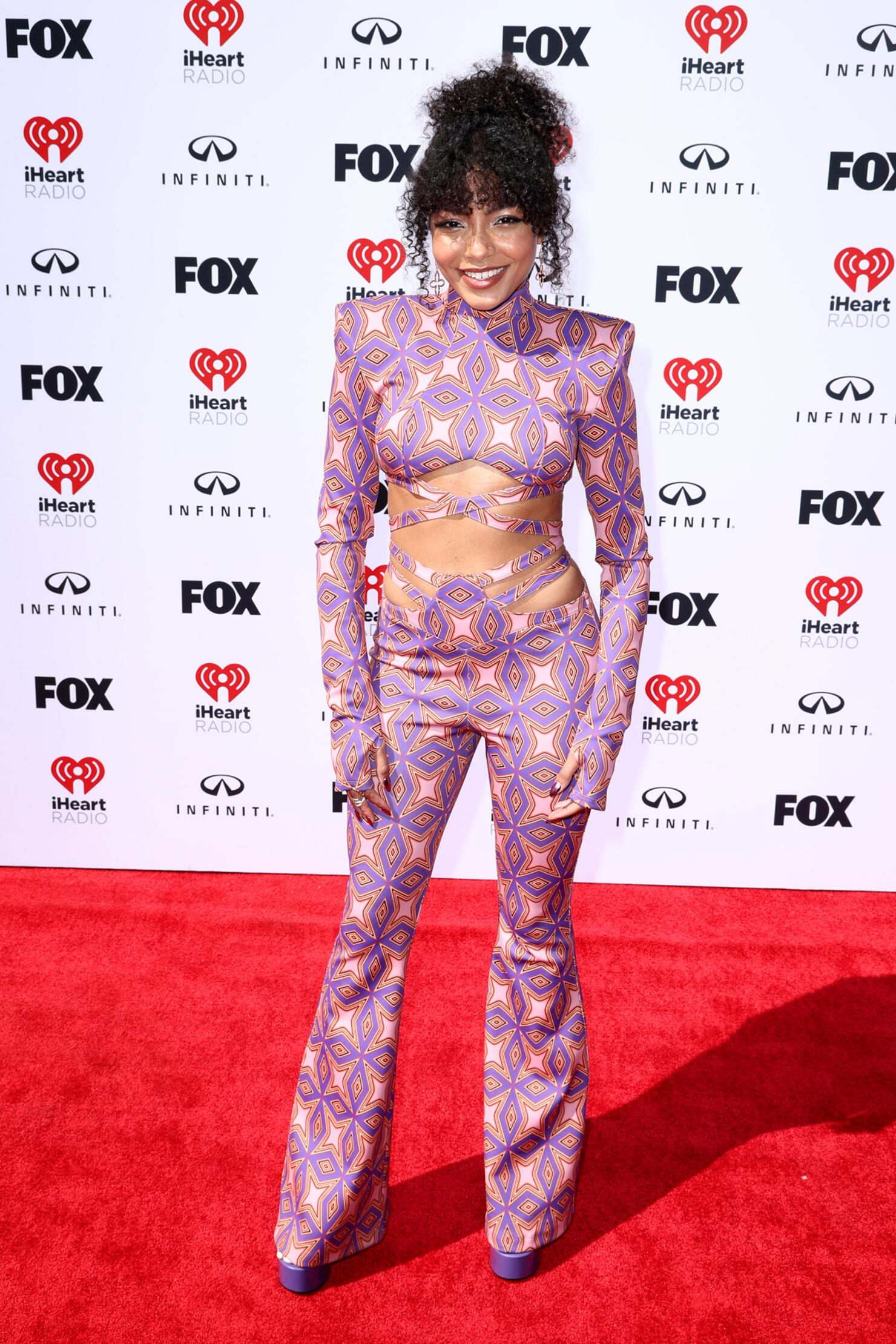 Any Gabrielly
Photo: Getty Images
24 of 64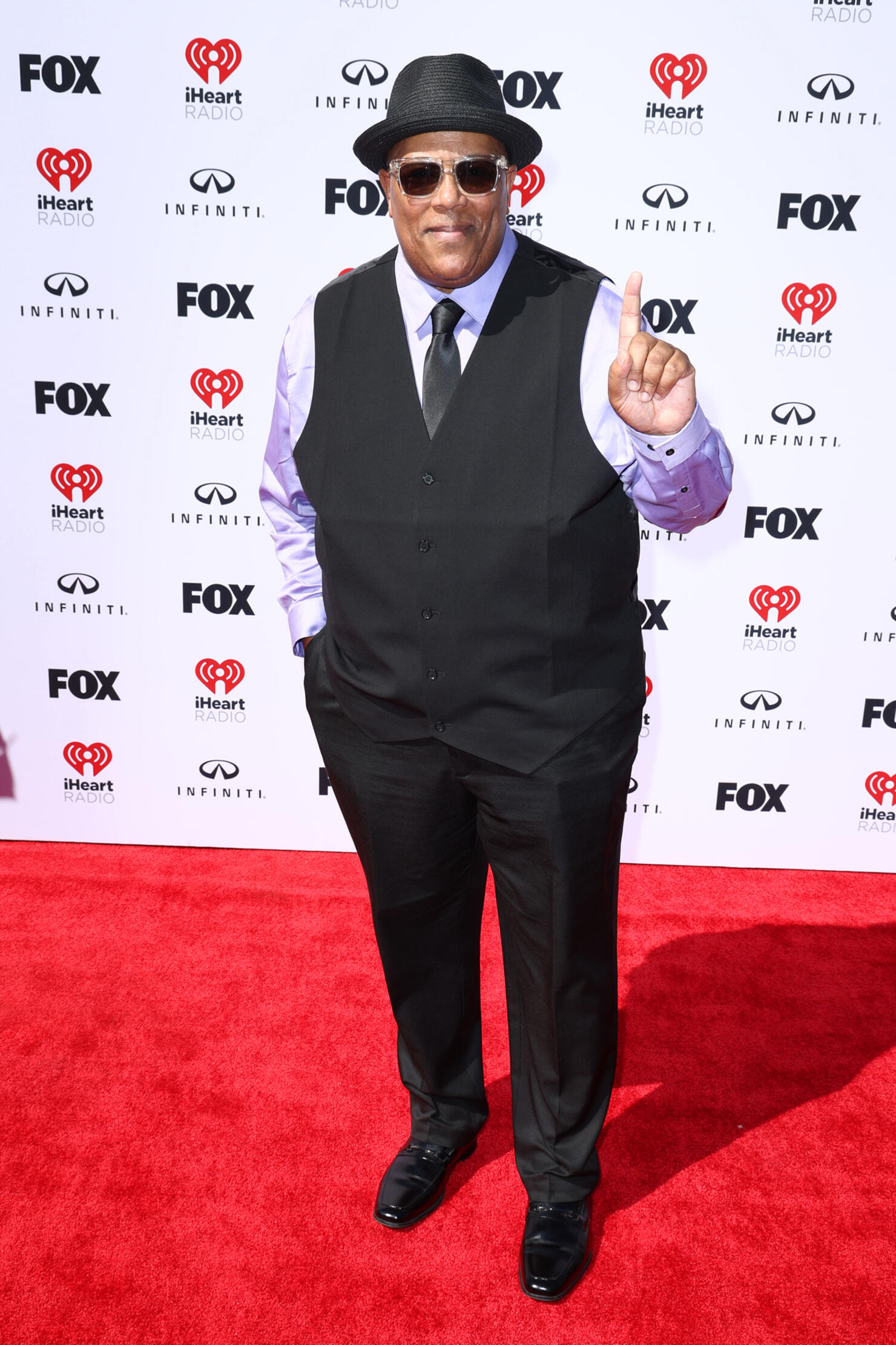 Larry Gaiters
Photo: Getty Images
25 of 64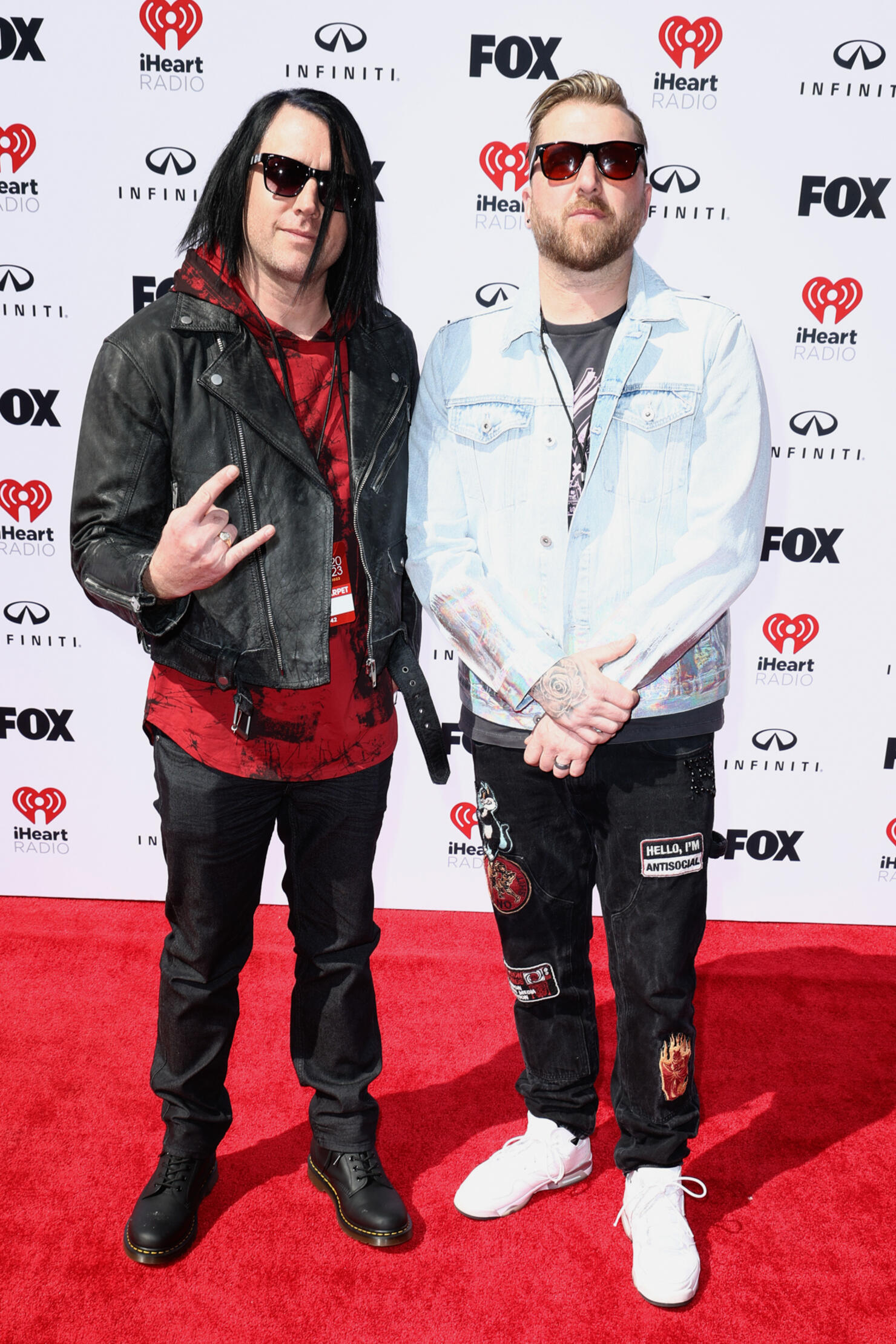 (L-R) Matt Walst and Neil Sanderson of Three Days Grace
Photo: Getty Images
26 of 64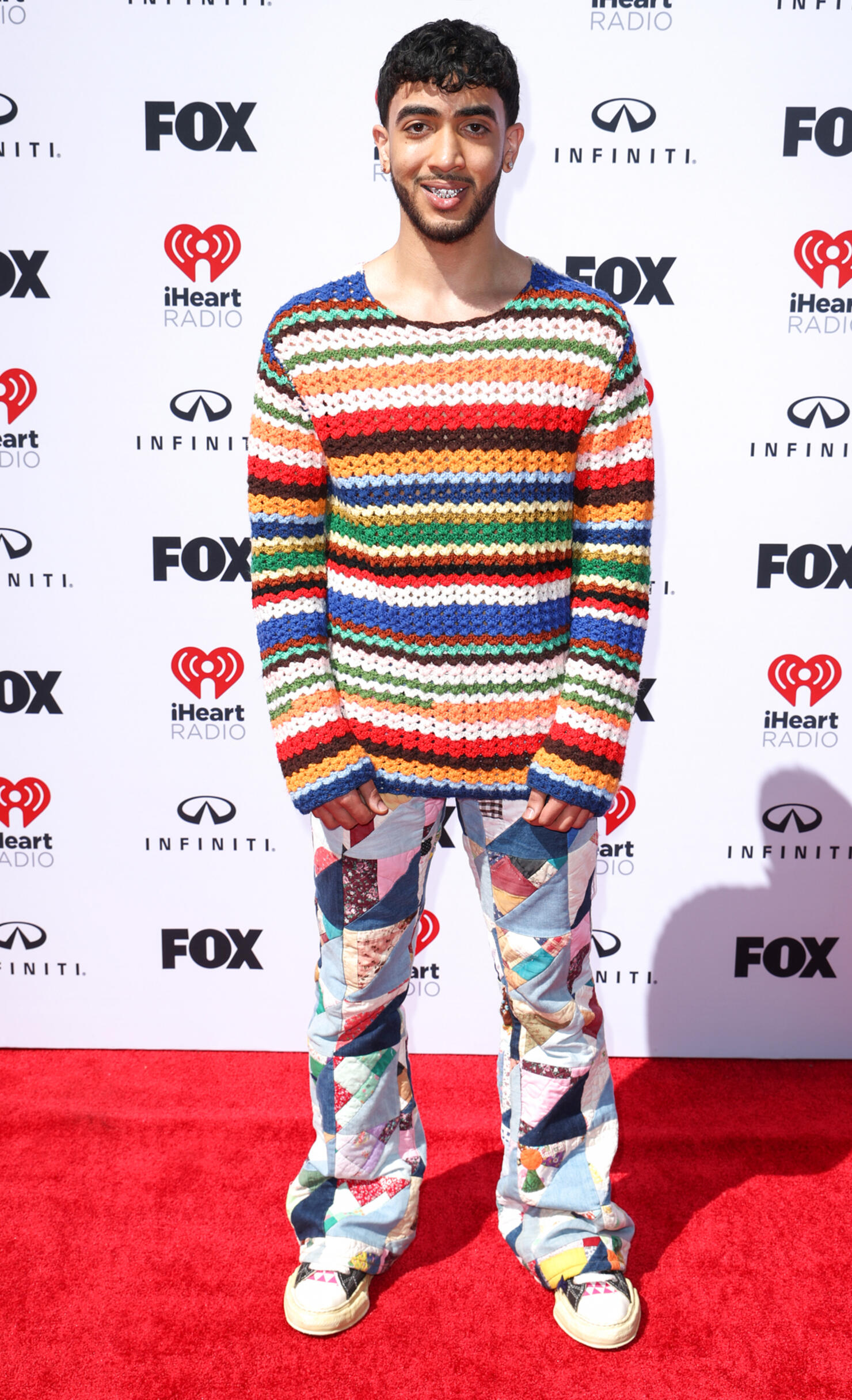 Kid Culture
Photo: Getty Images
27 of 64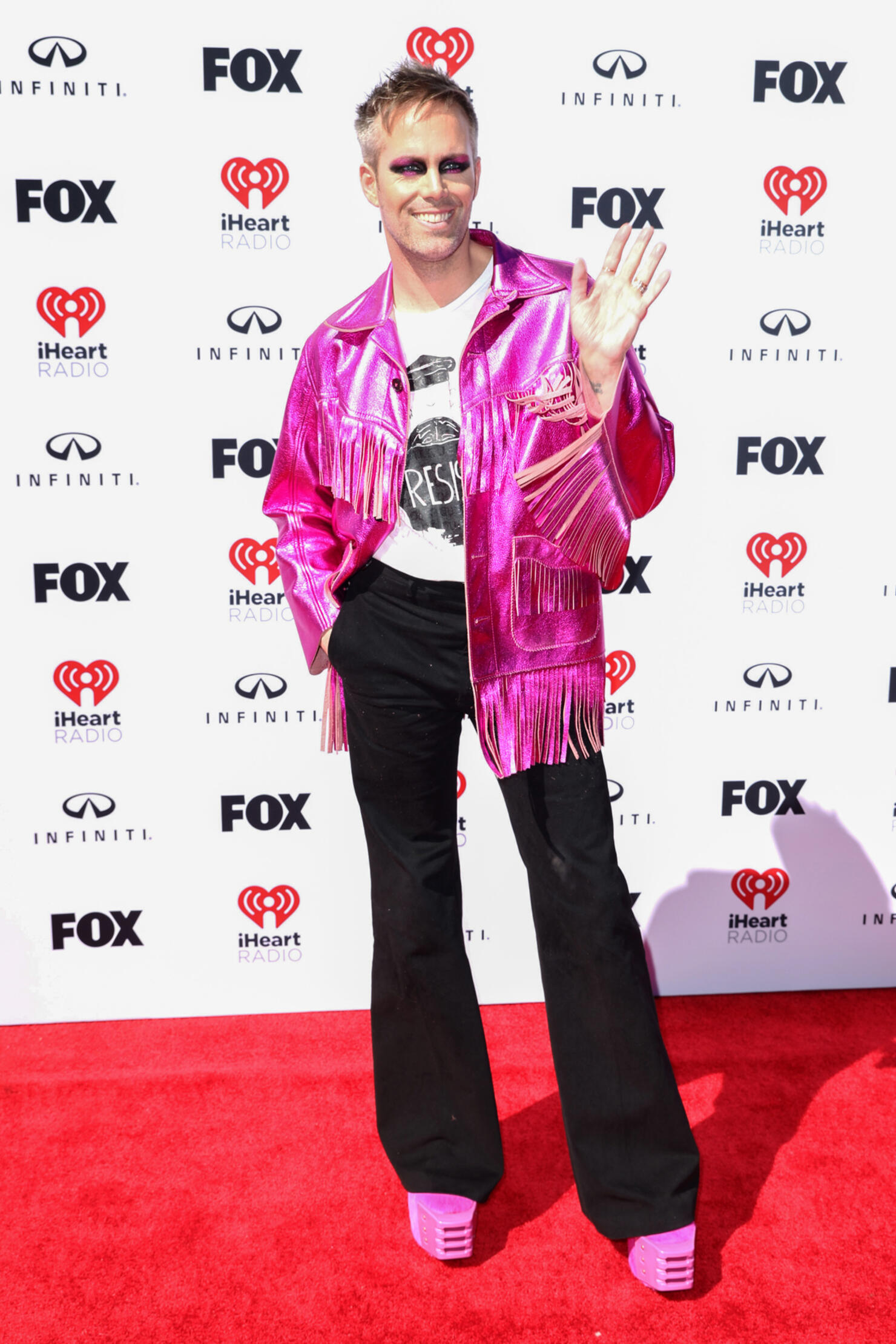 Justin Tranter
Photo: Getty Images
28 of 64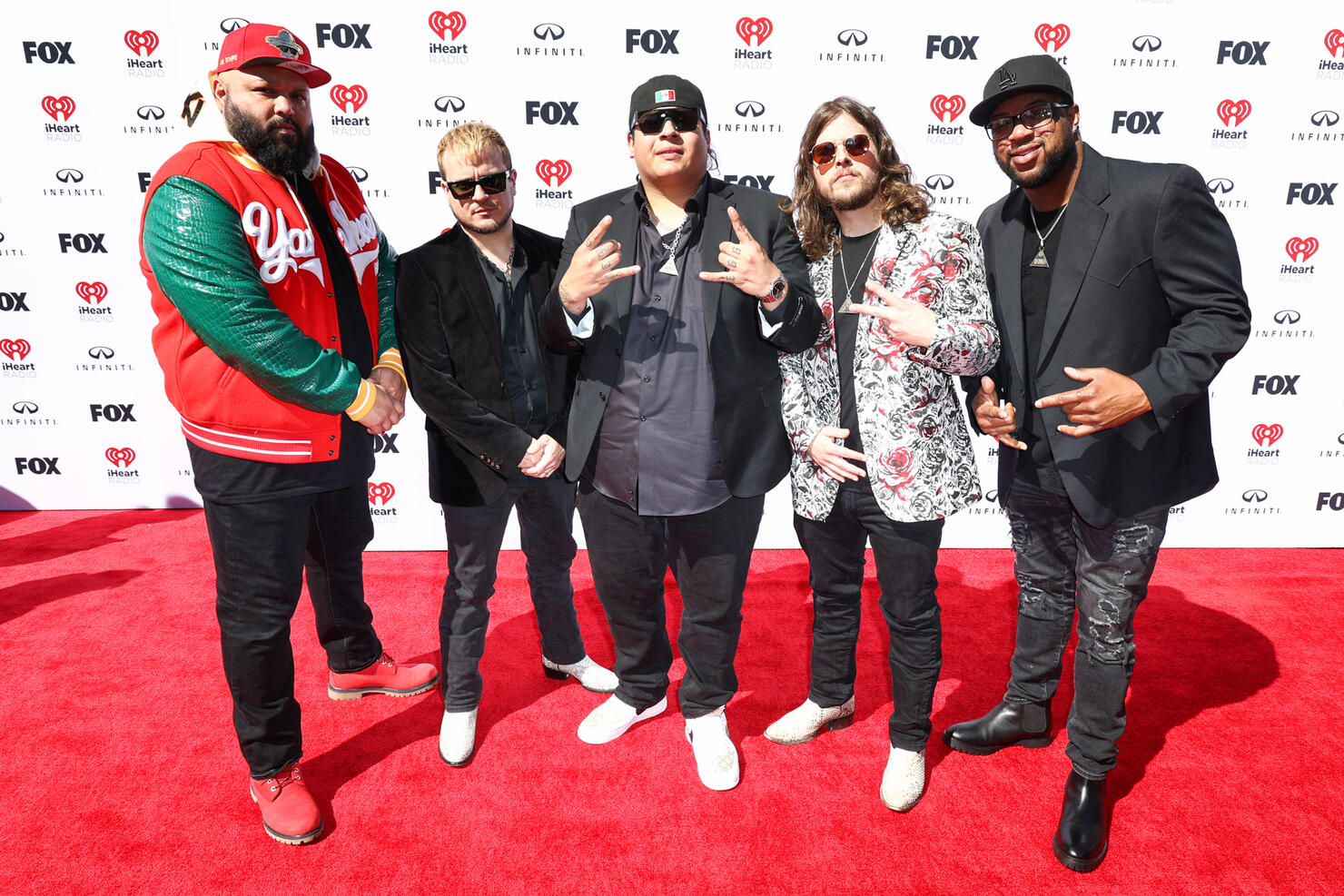 (L-R) Alex Trejo, Jerrod Flusche, Giovannie Yanez, Chance Bannister, and Milton Toles of Giovannie and the Hired Guns
Photo: Getty Images
29 of 64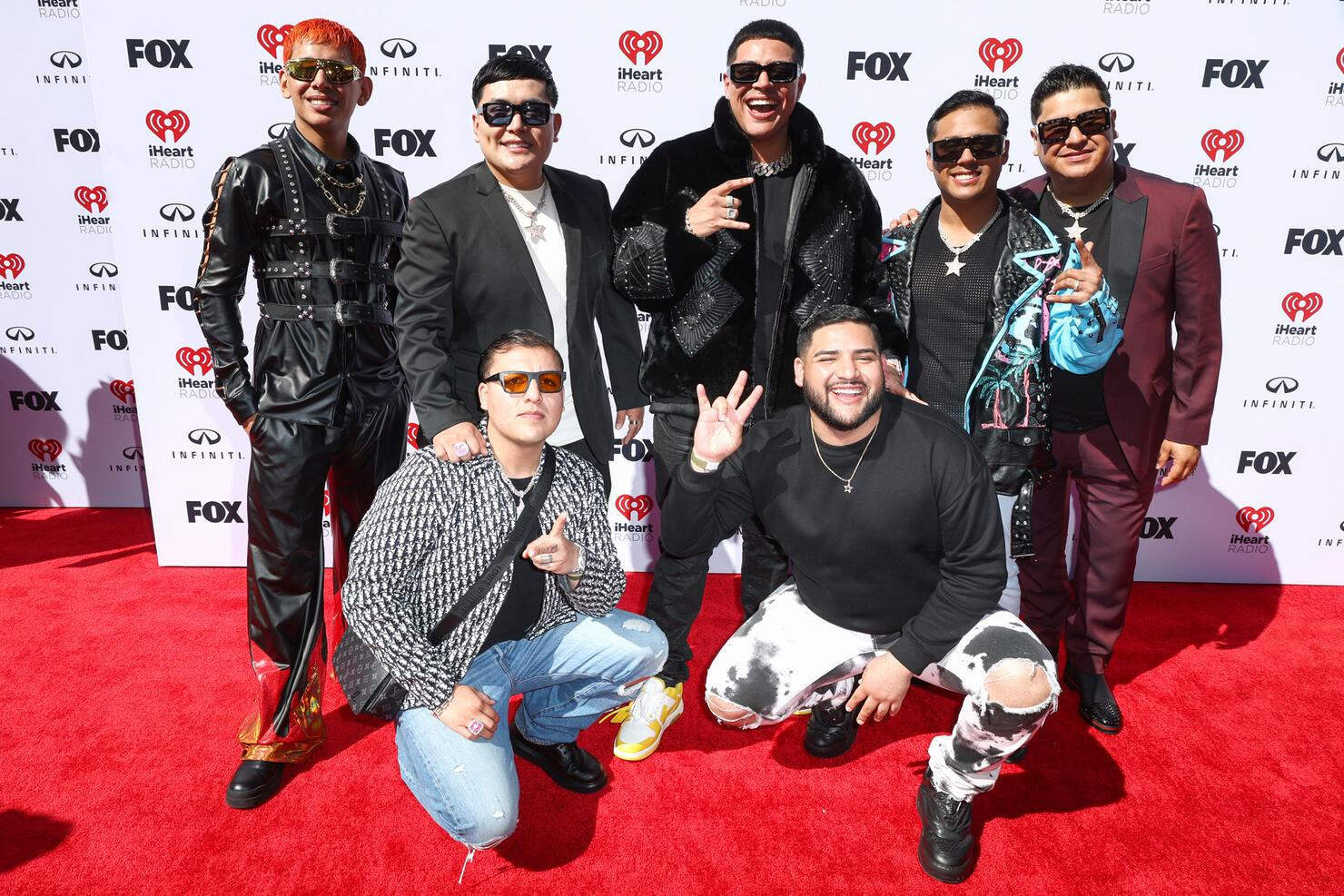 Grupo Firme
Photo: Getty Images
30 of 64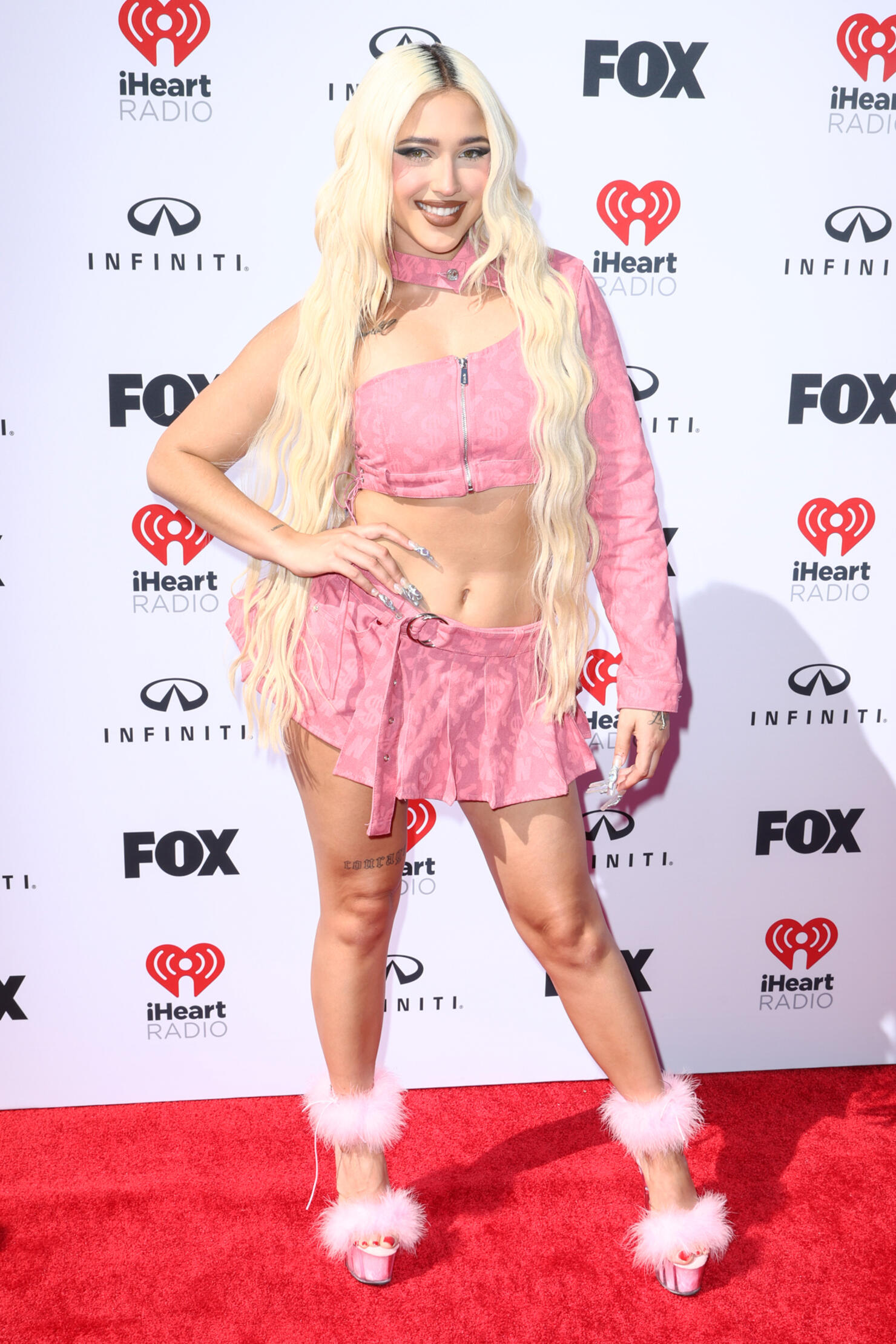 Mariah Angeliq
Photo: Getty Images
31 of 64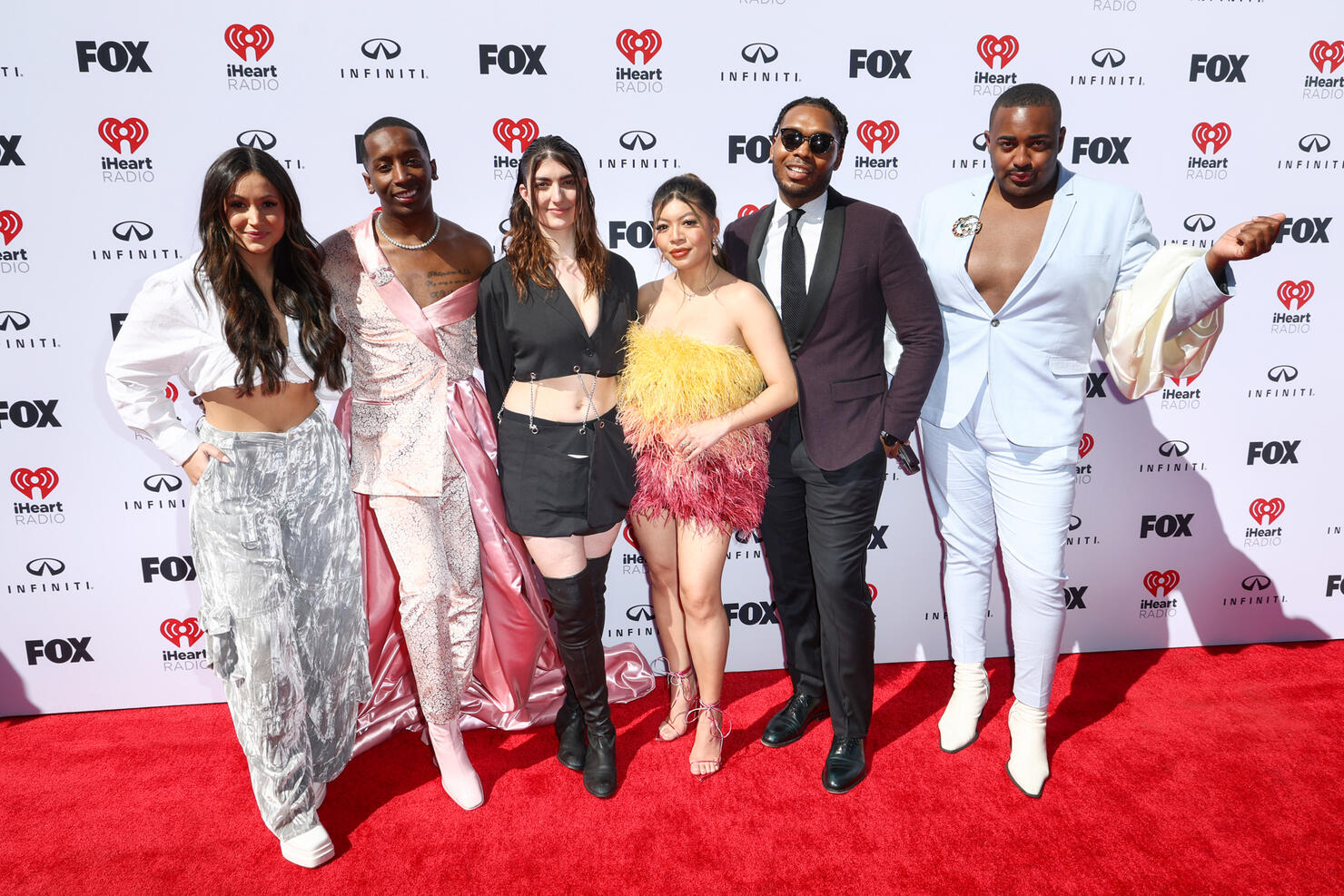 (L-R) Zoe Ferguson, Markell Washington, Rachel Levin, Monica Kran, Francis Roberts, and Dillian The Celebrity
Photo: Getty Images
32 of 64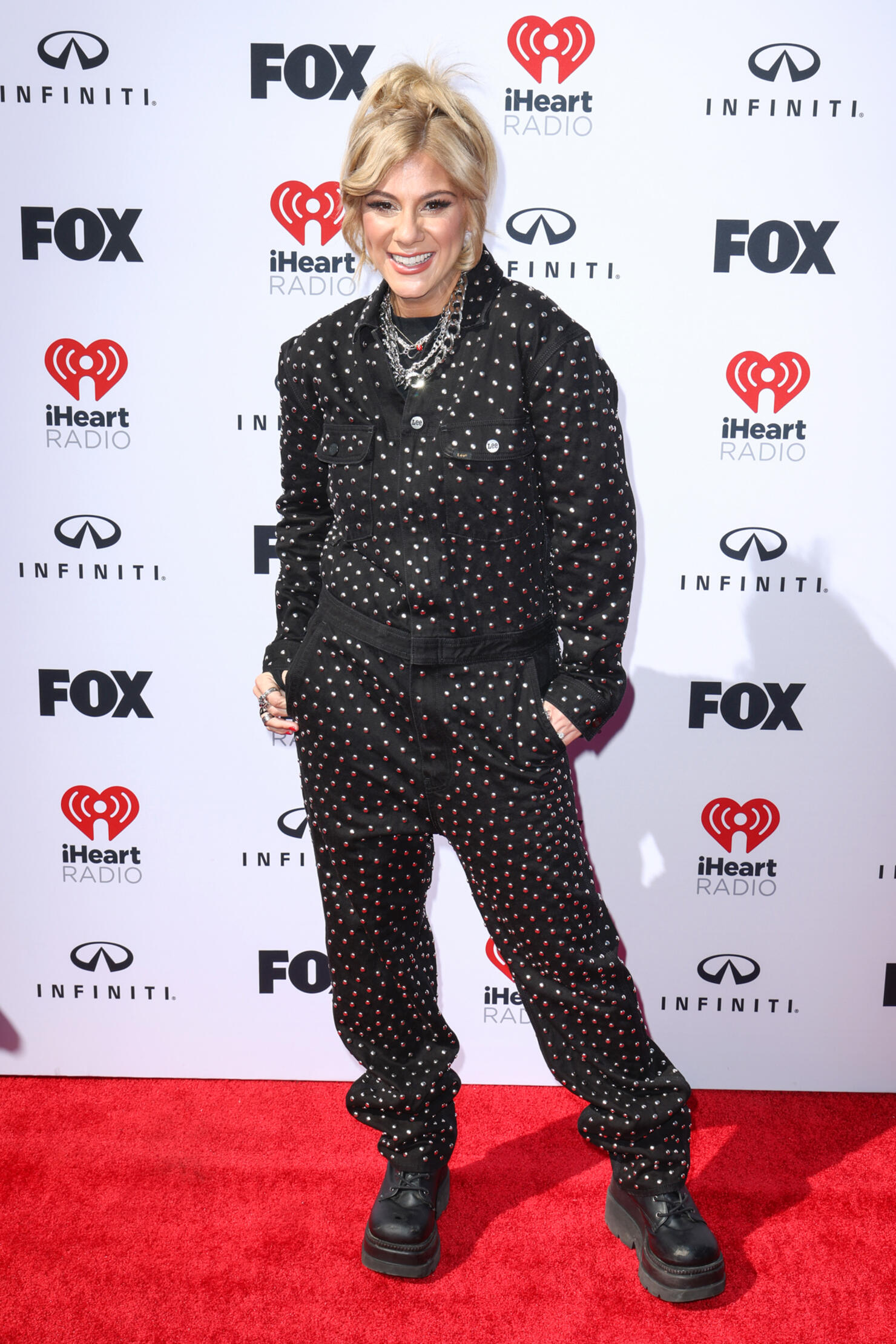 33 of 64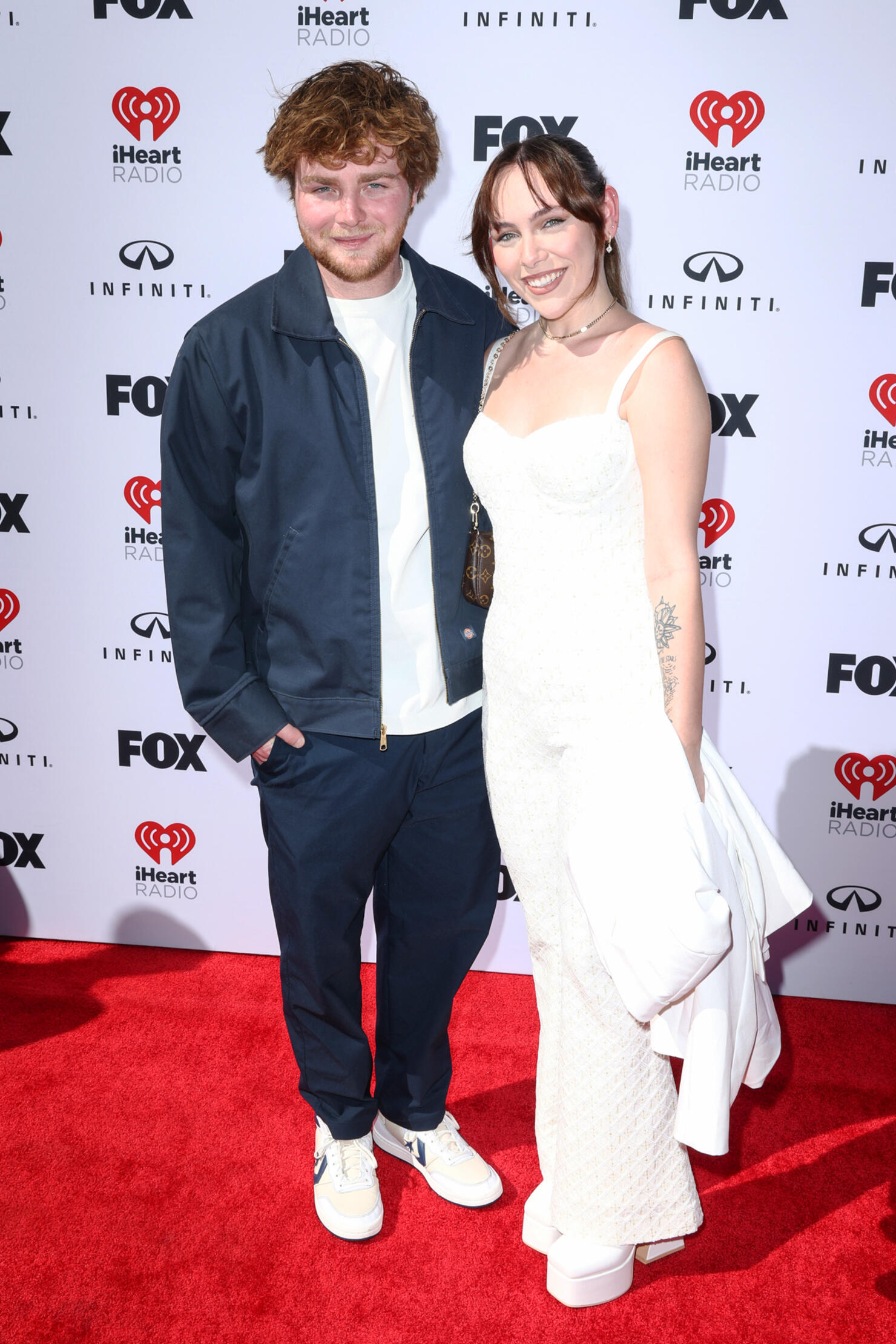 Alex Warren and Kouvr Annon
Photo: Getty Images
34 of 64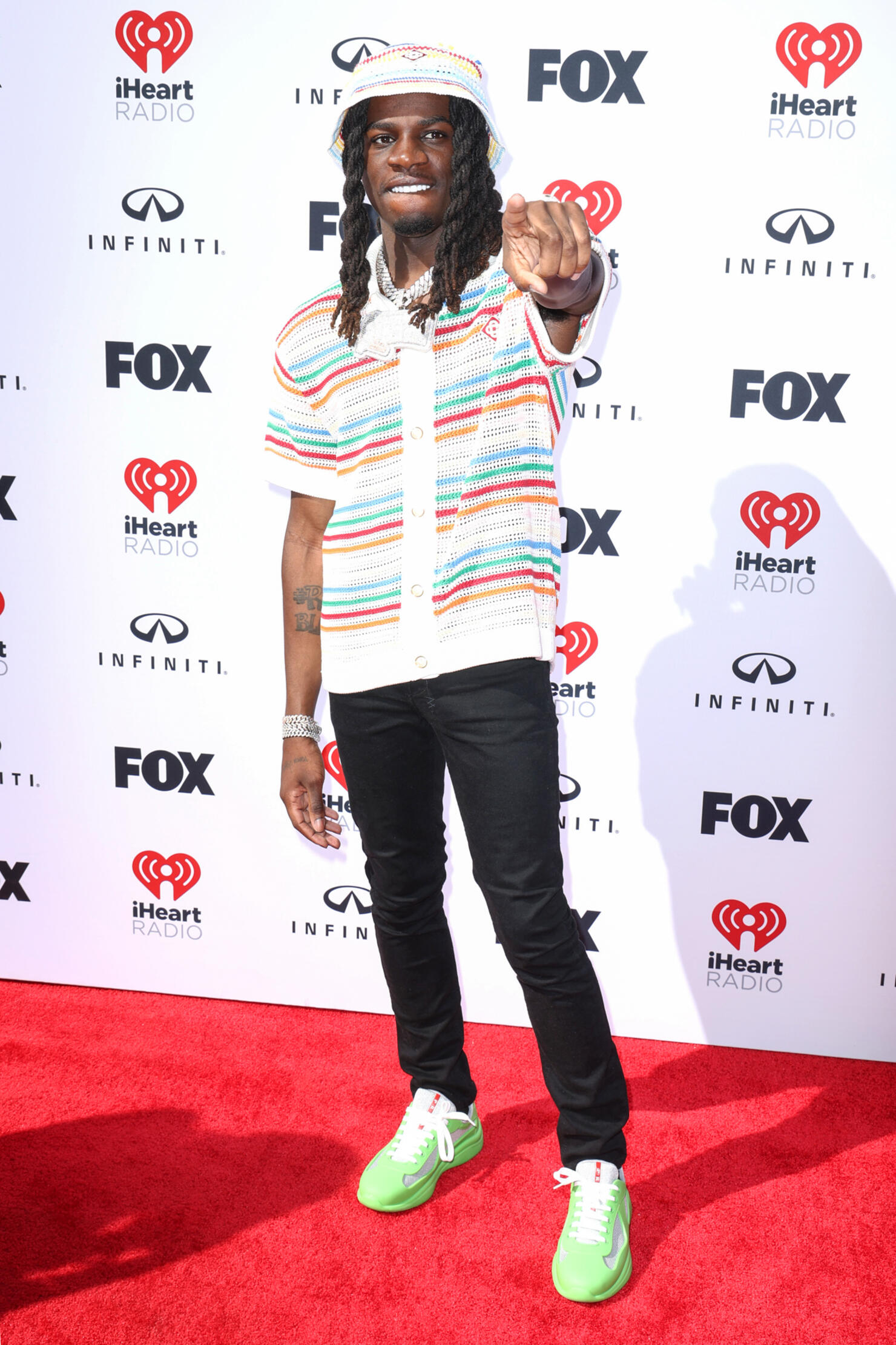 SleazyWorld Go
Photo: Getty Images
35 of 64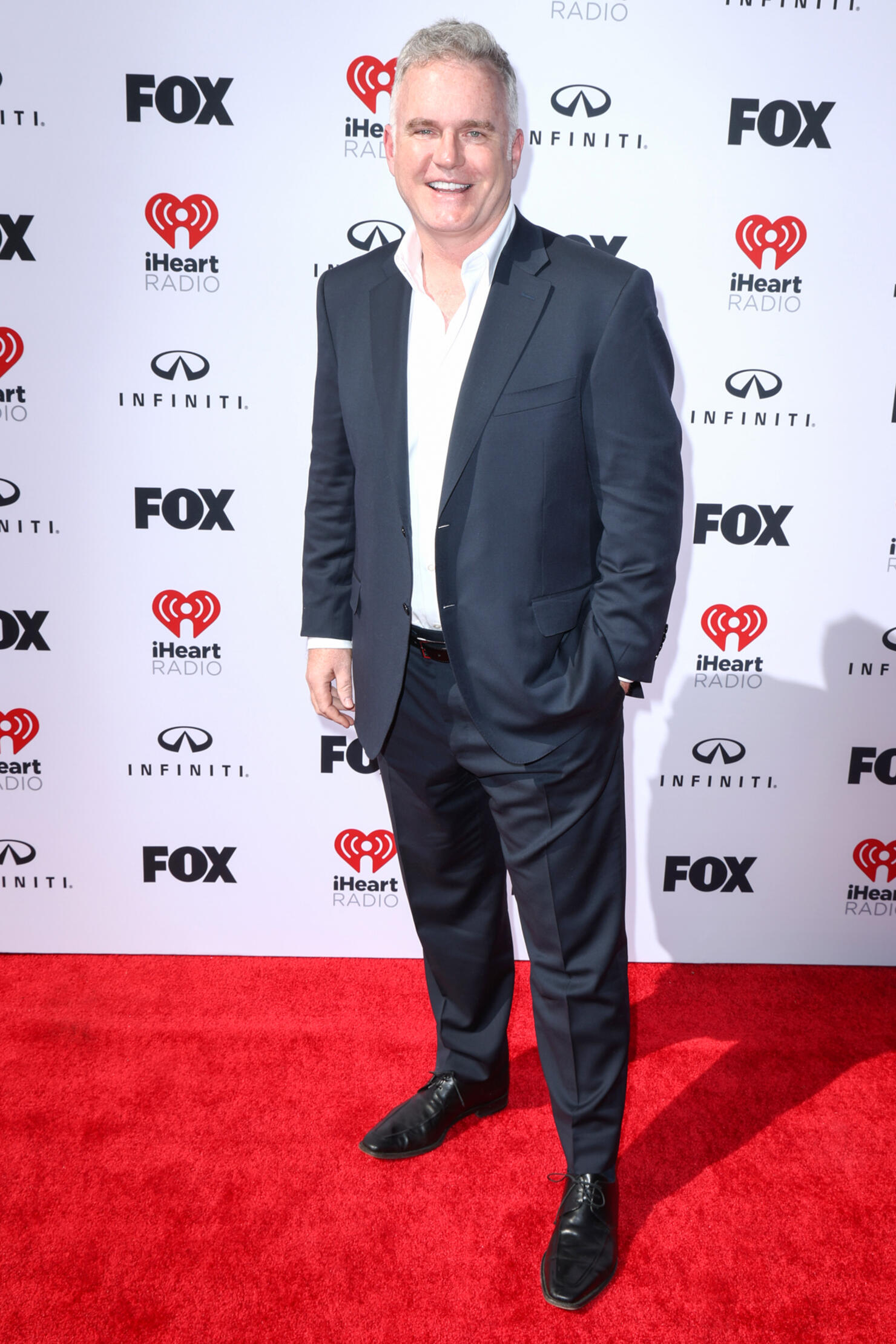 Valentine
Photo: Getty Images
36 of 64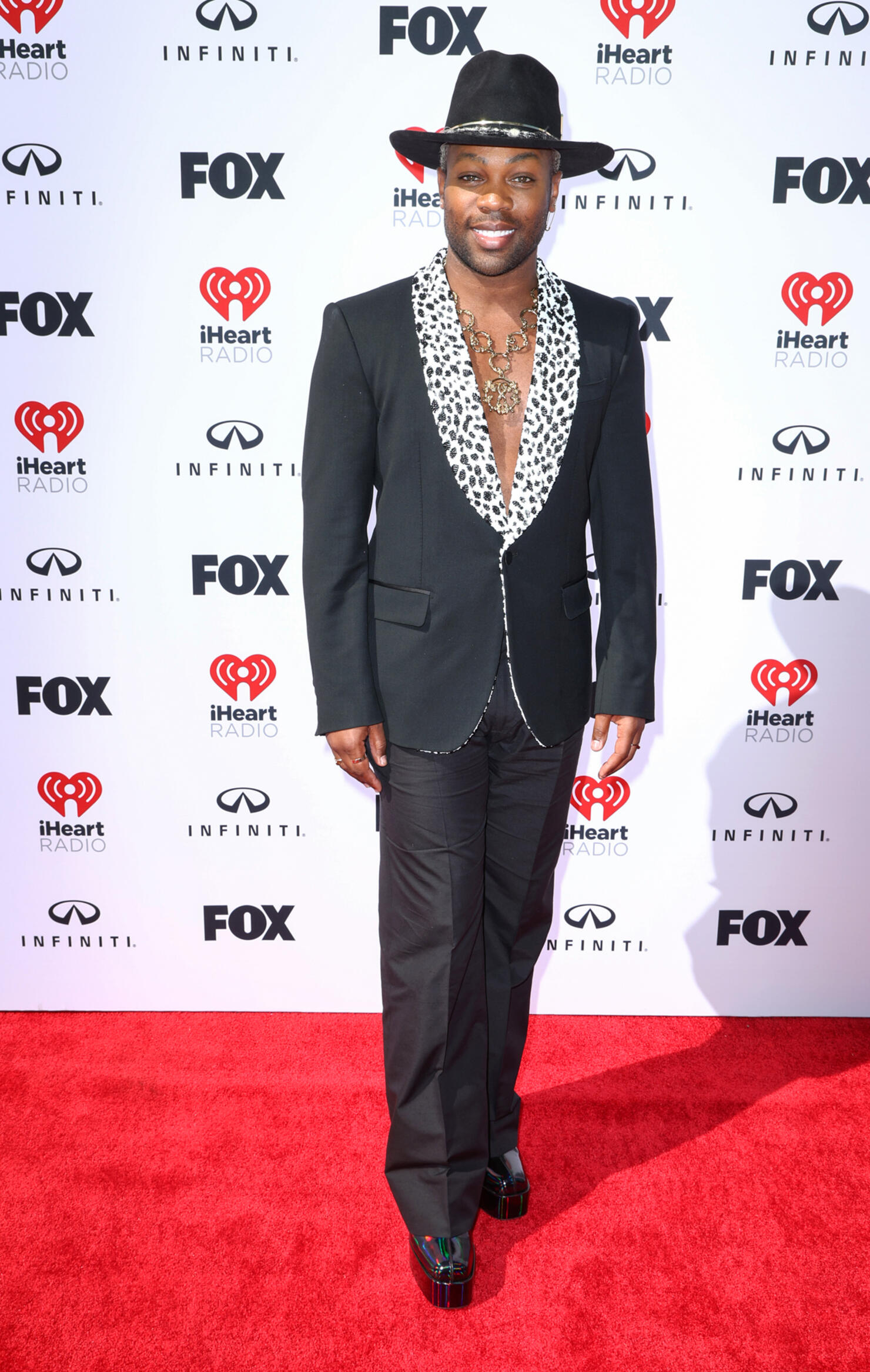 Todrick Hall
Photo: Getty Images
37 of 64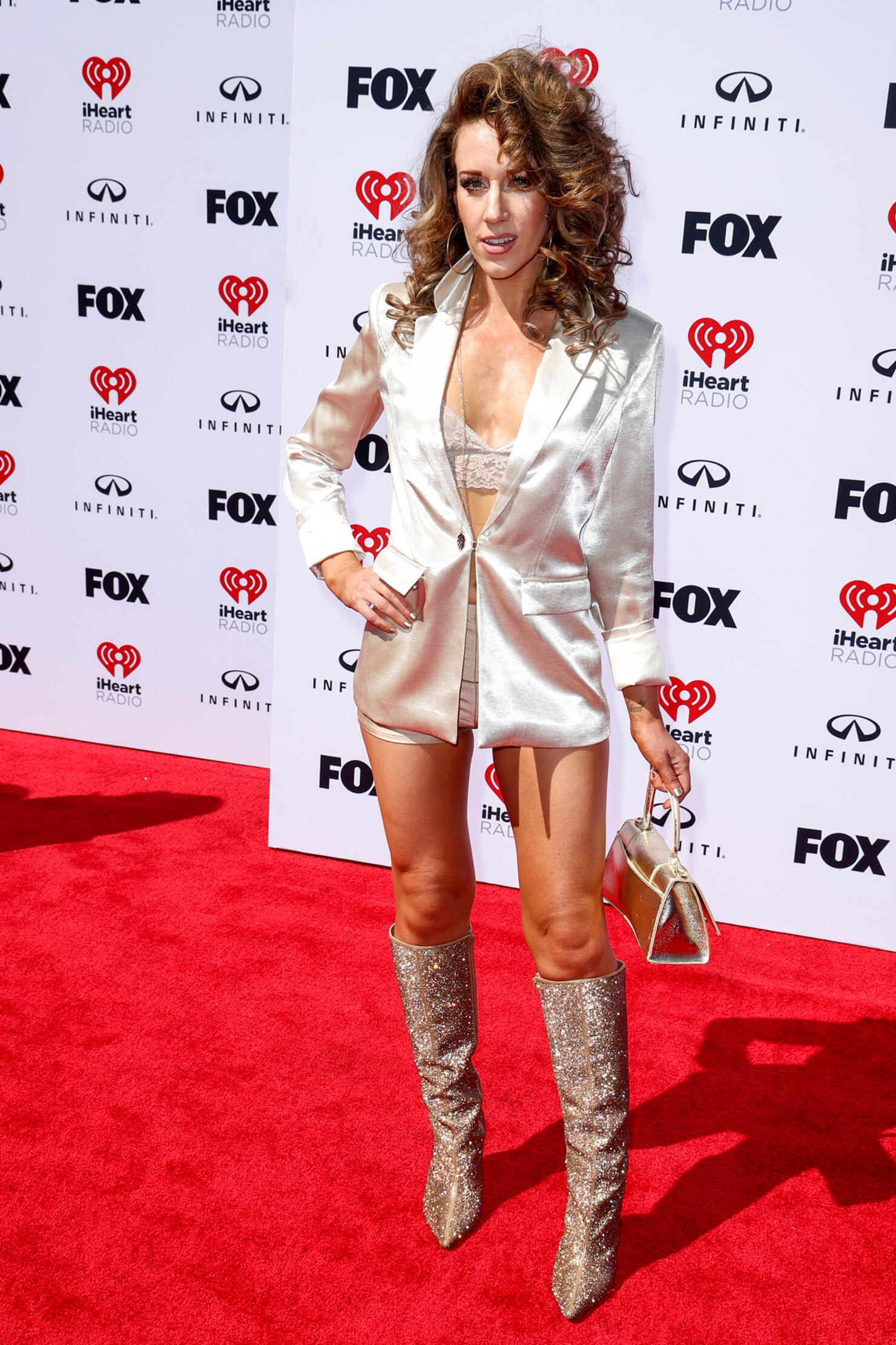 Jessika
Photo: Getty Images
38 of 64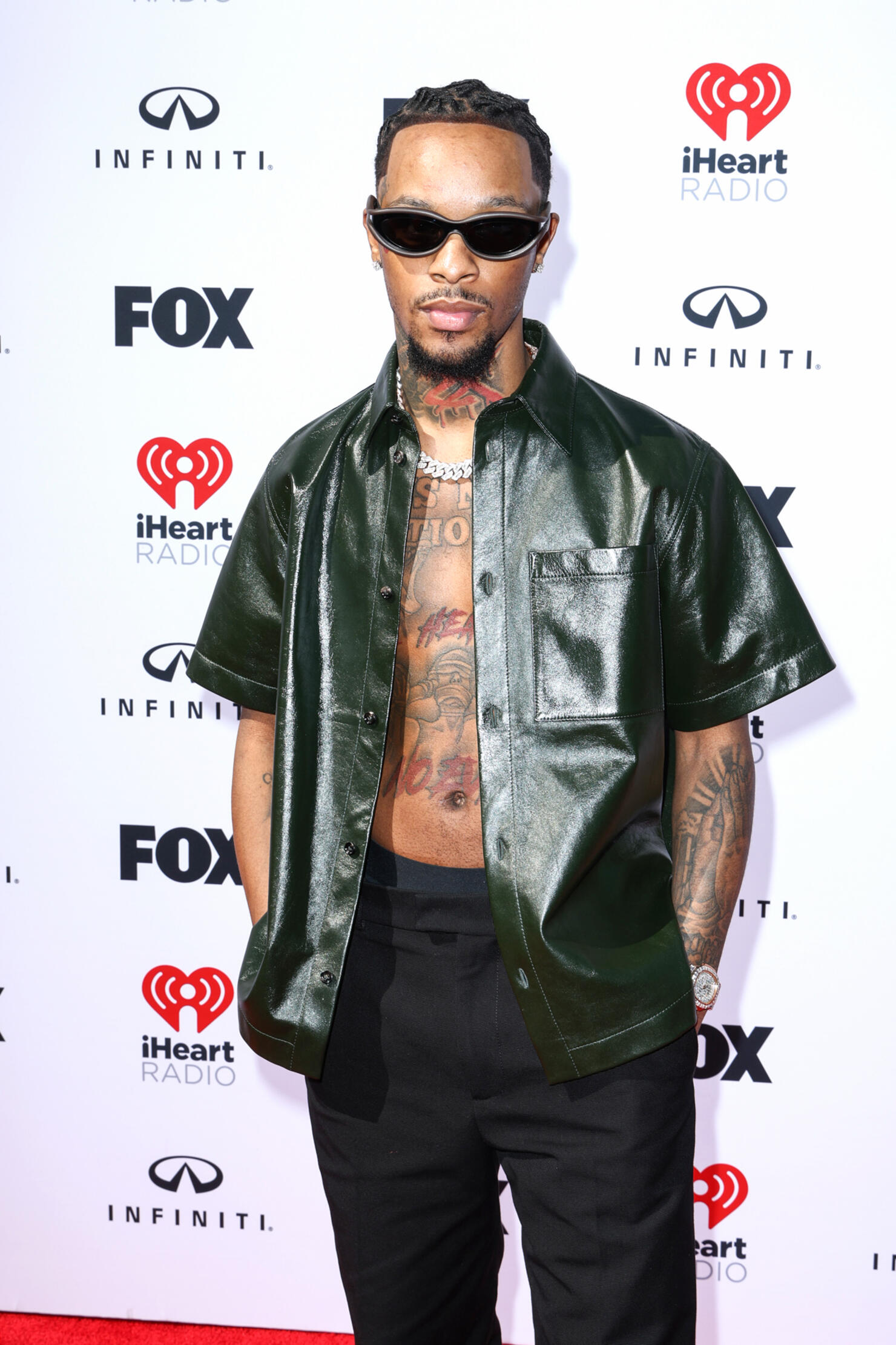 Toosii
Photo: Getty Images
39 of 64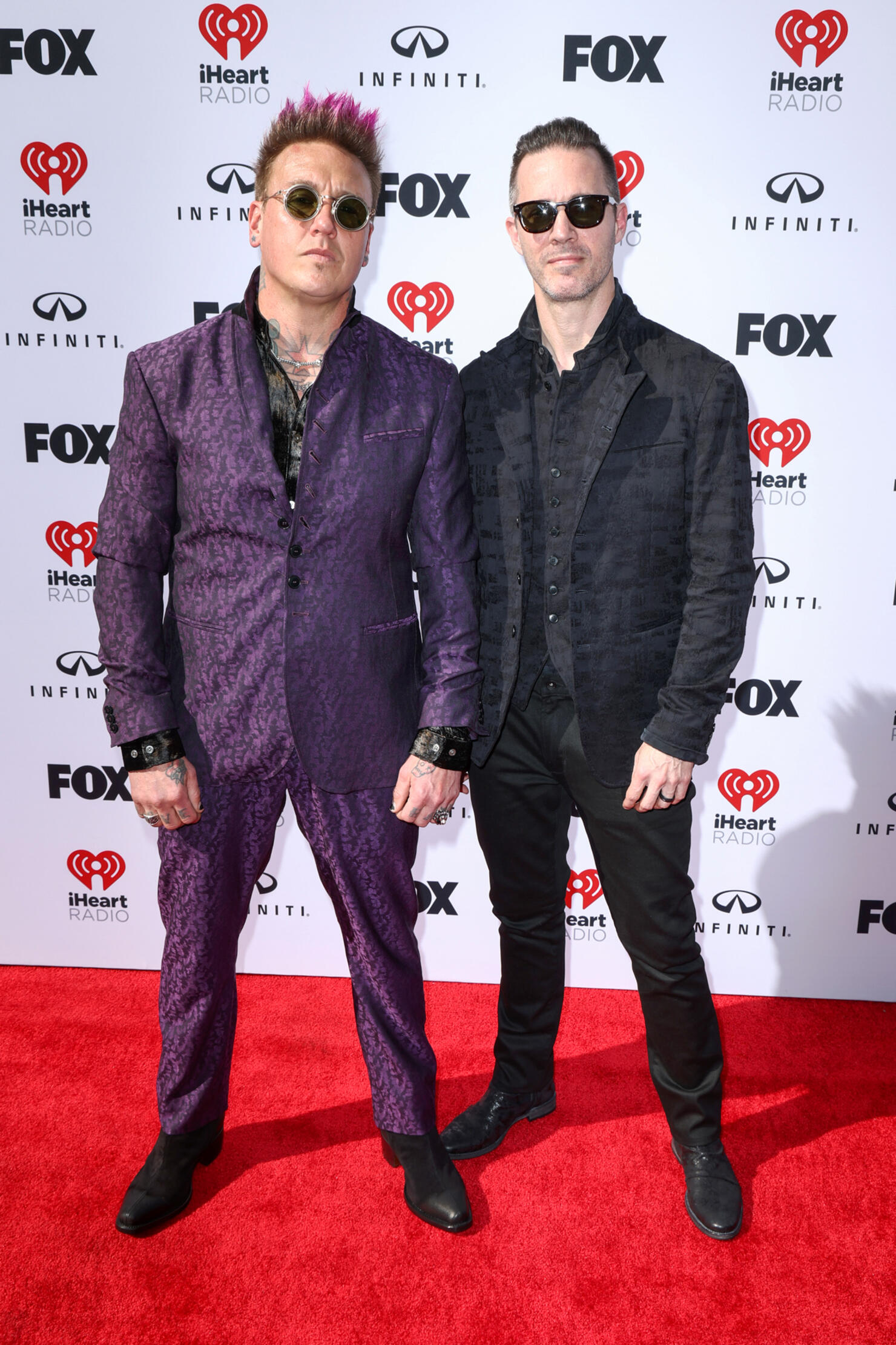 Jacoby Shaddix and Jerry Horton of Papa Roach
Photo: Getty Images
40 of 64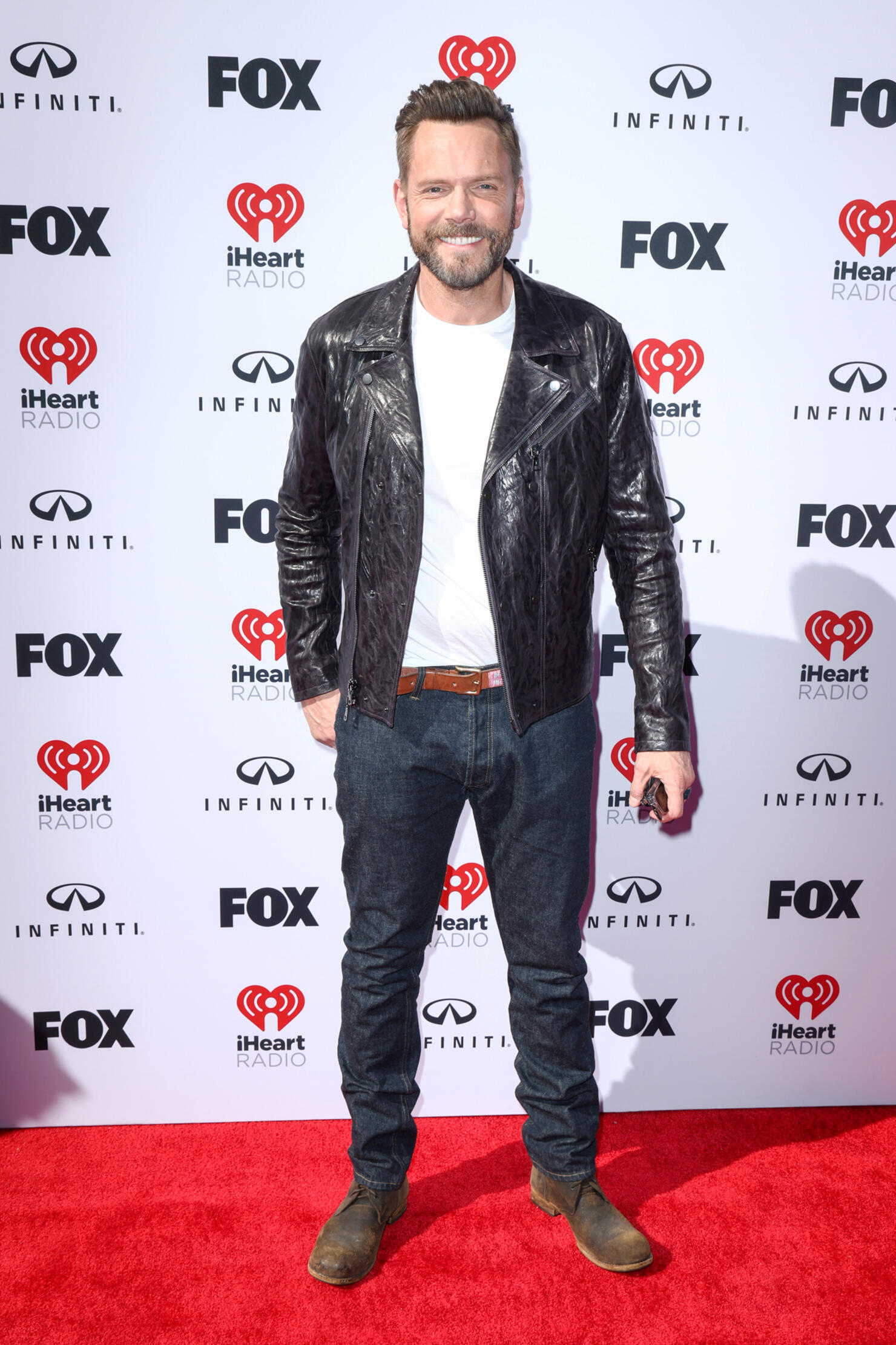 Joel McHale
Photo: Getty Images
41 of 64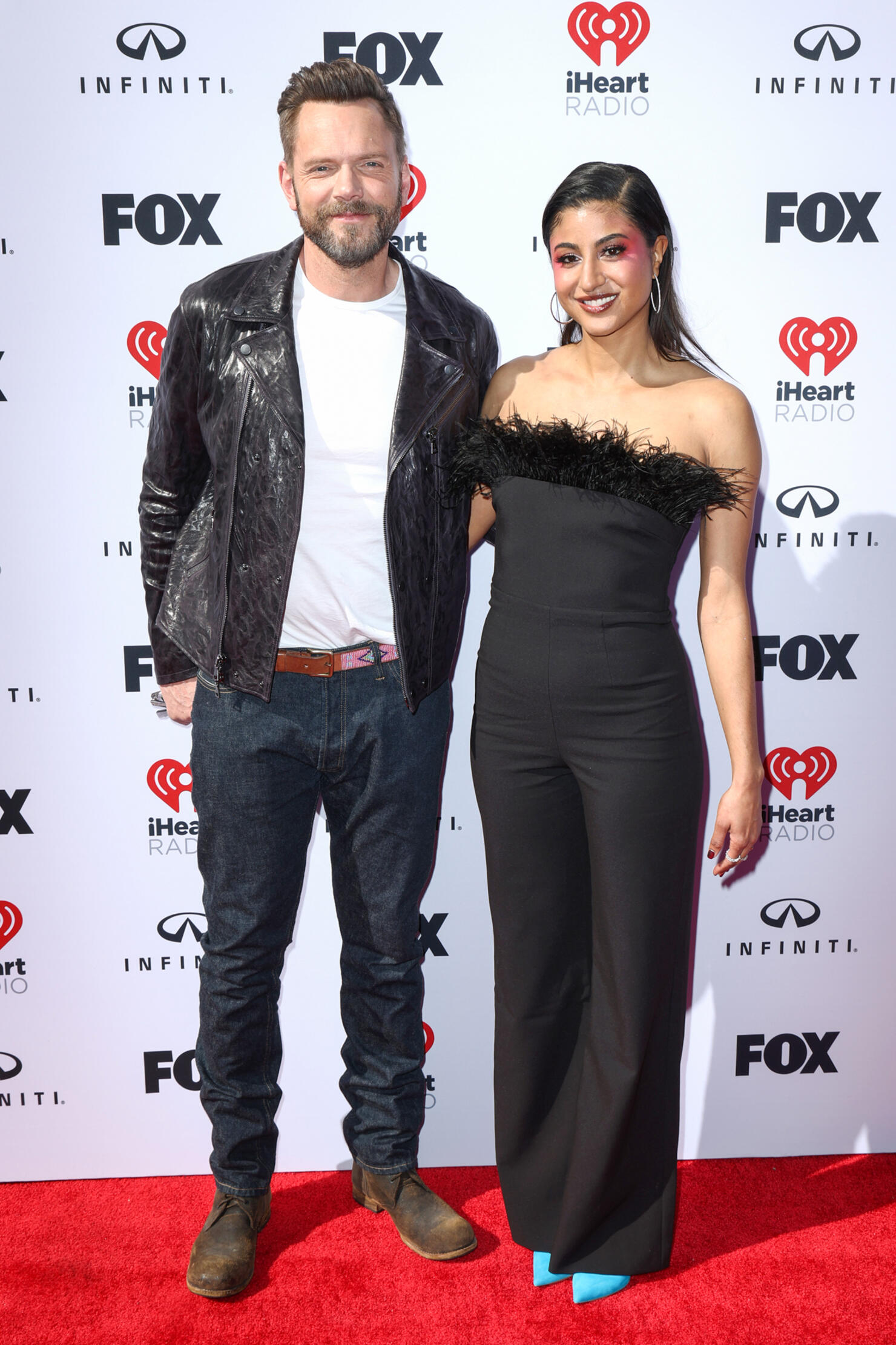 Joel McHale and Vella Lovell
Photo: Getty Images
42 of 64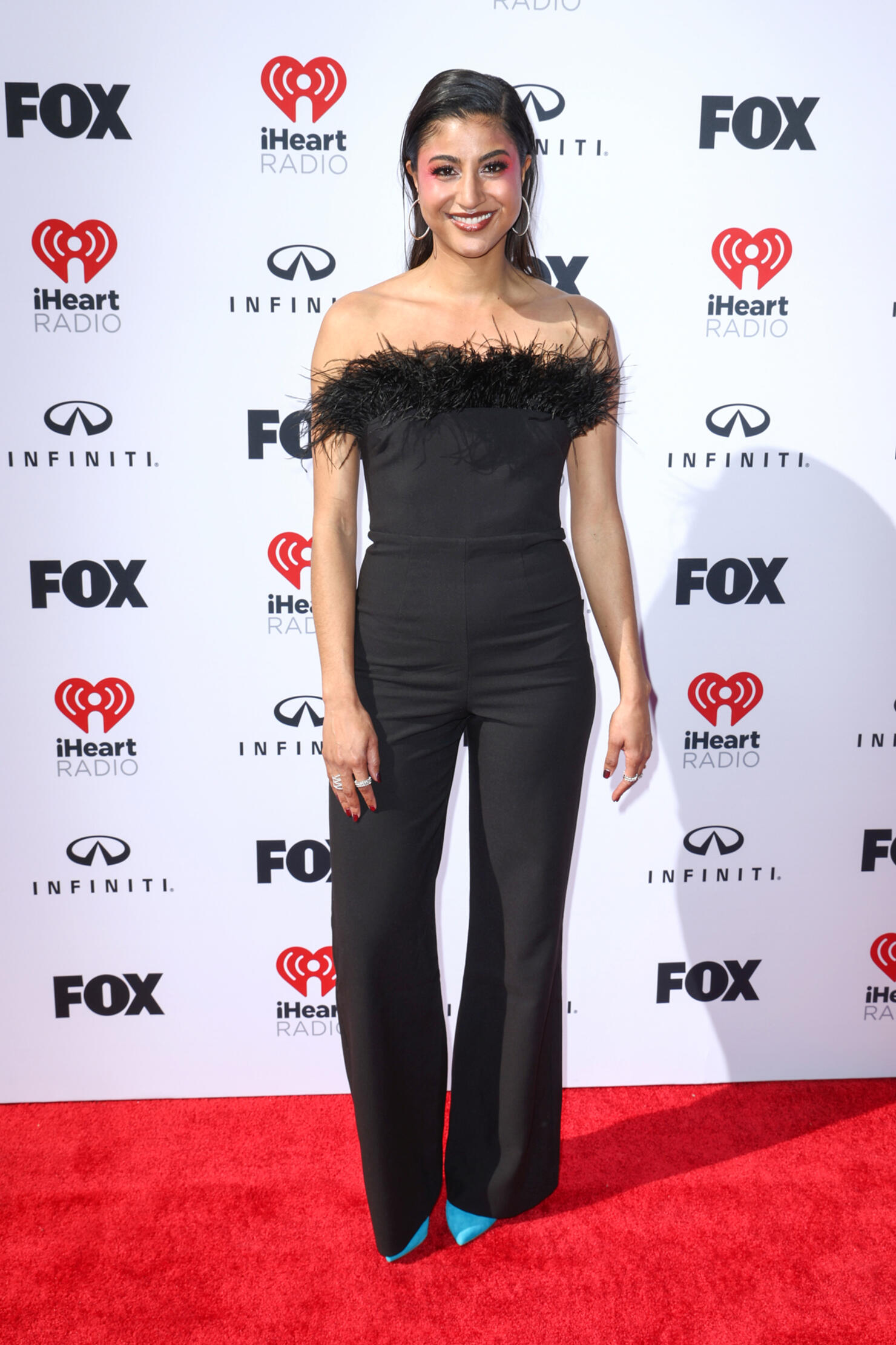 Vella Lovell
Photo: Getty Images
43 of 64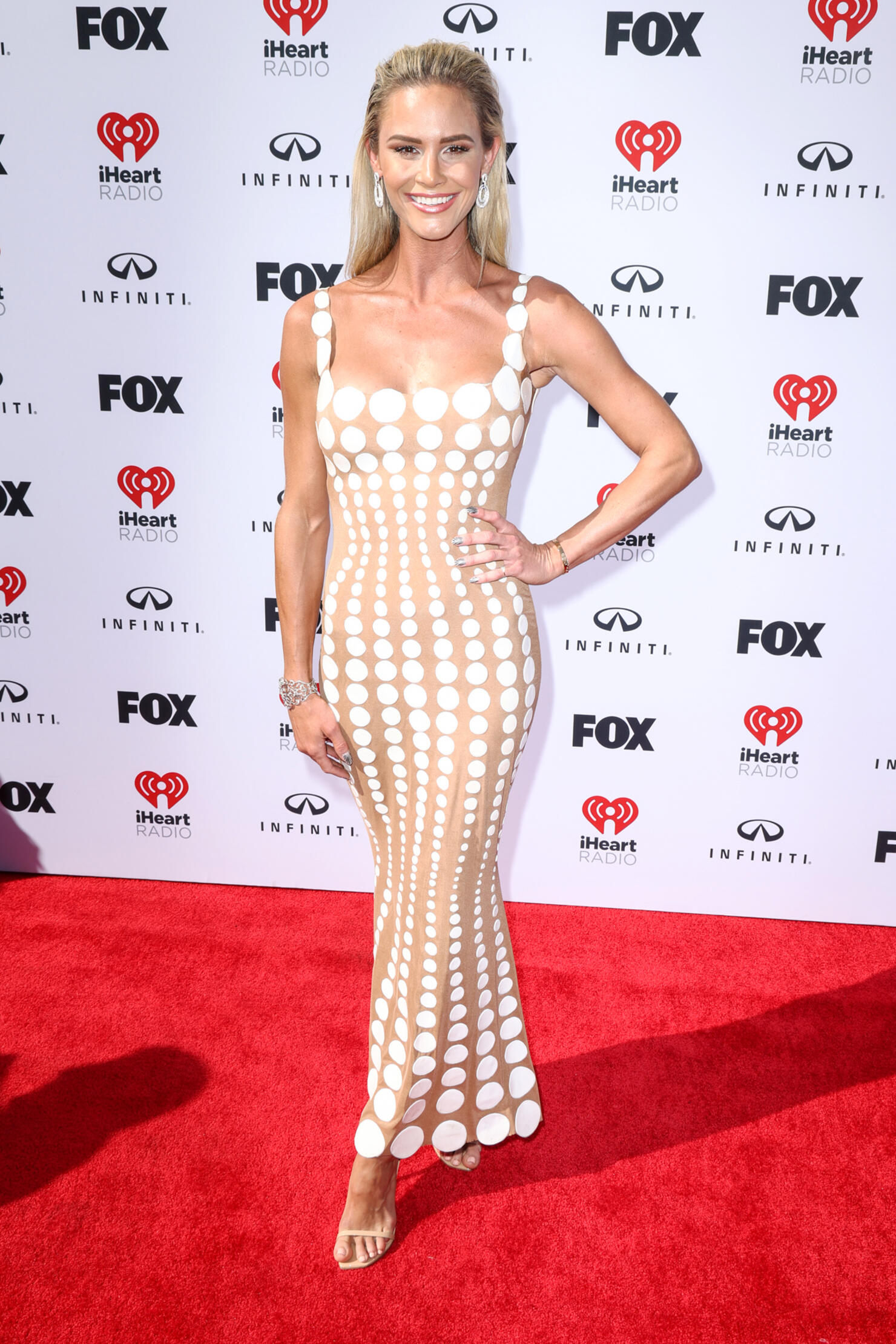 Meghan King
Photo: Getty Images
44 of 64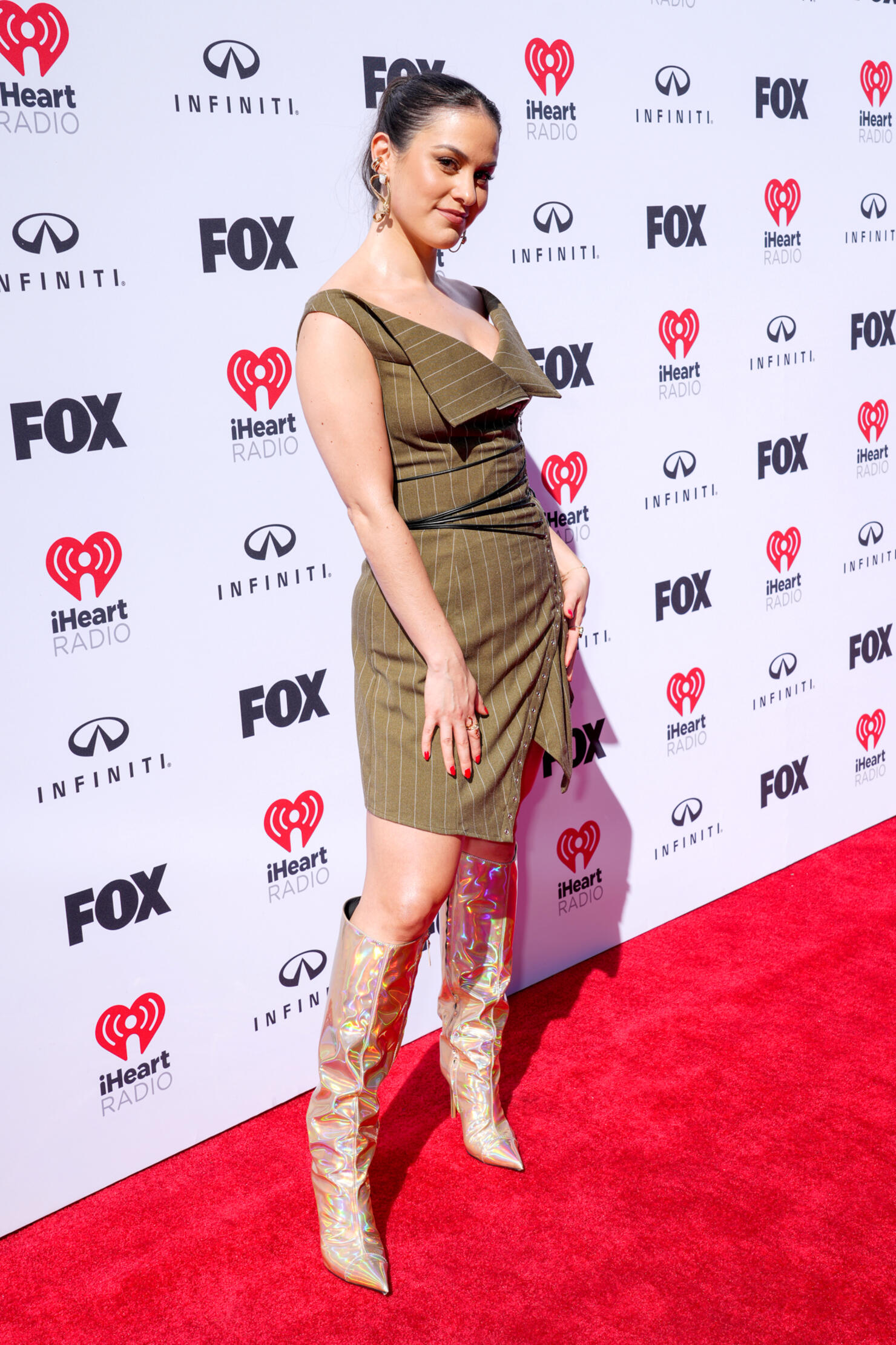 Donna Farizan
Photo: Getty Images
45 of 64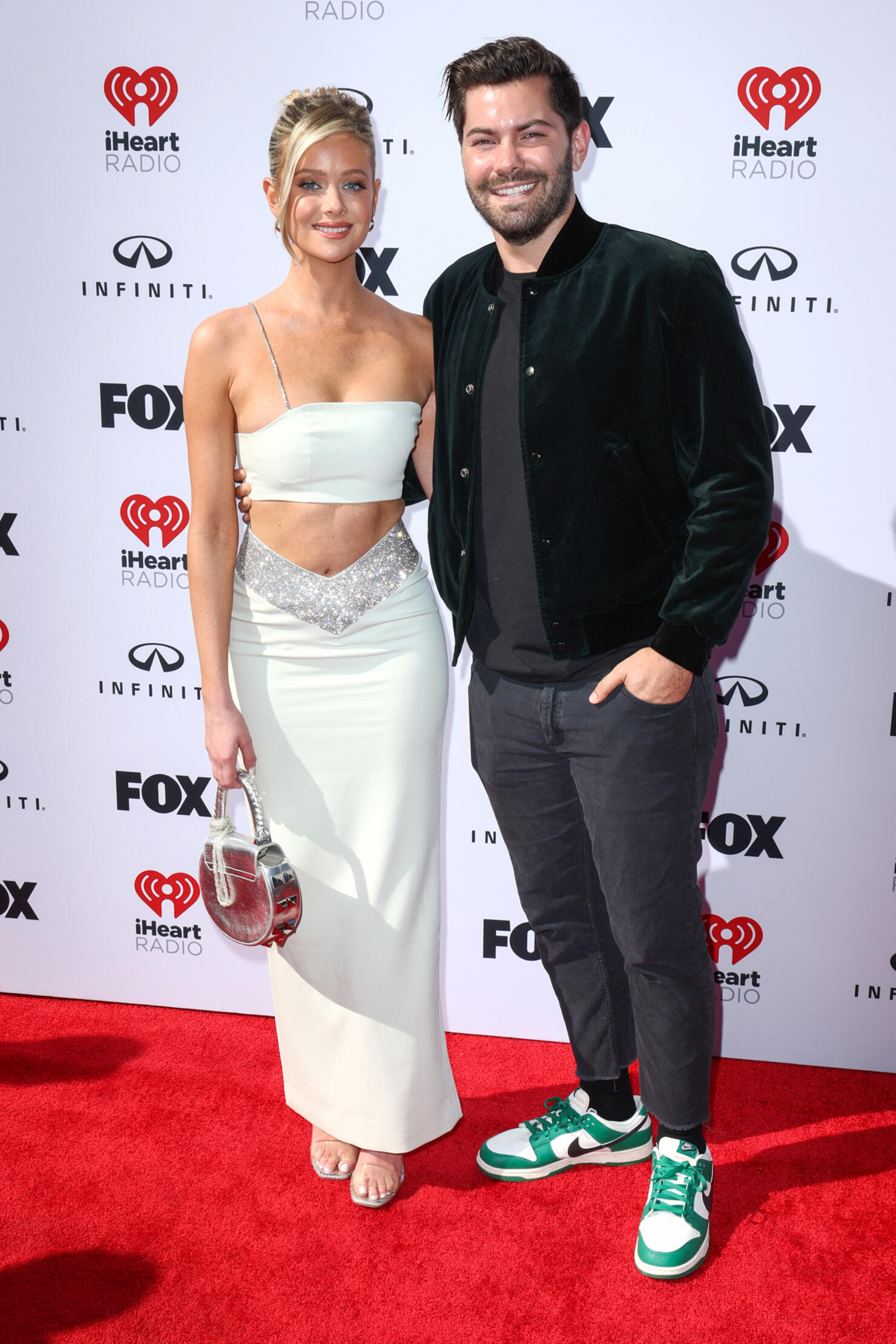 Hannah Godwin and Dylan Barbour
Photo: Getty Images
46 of 64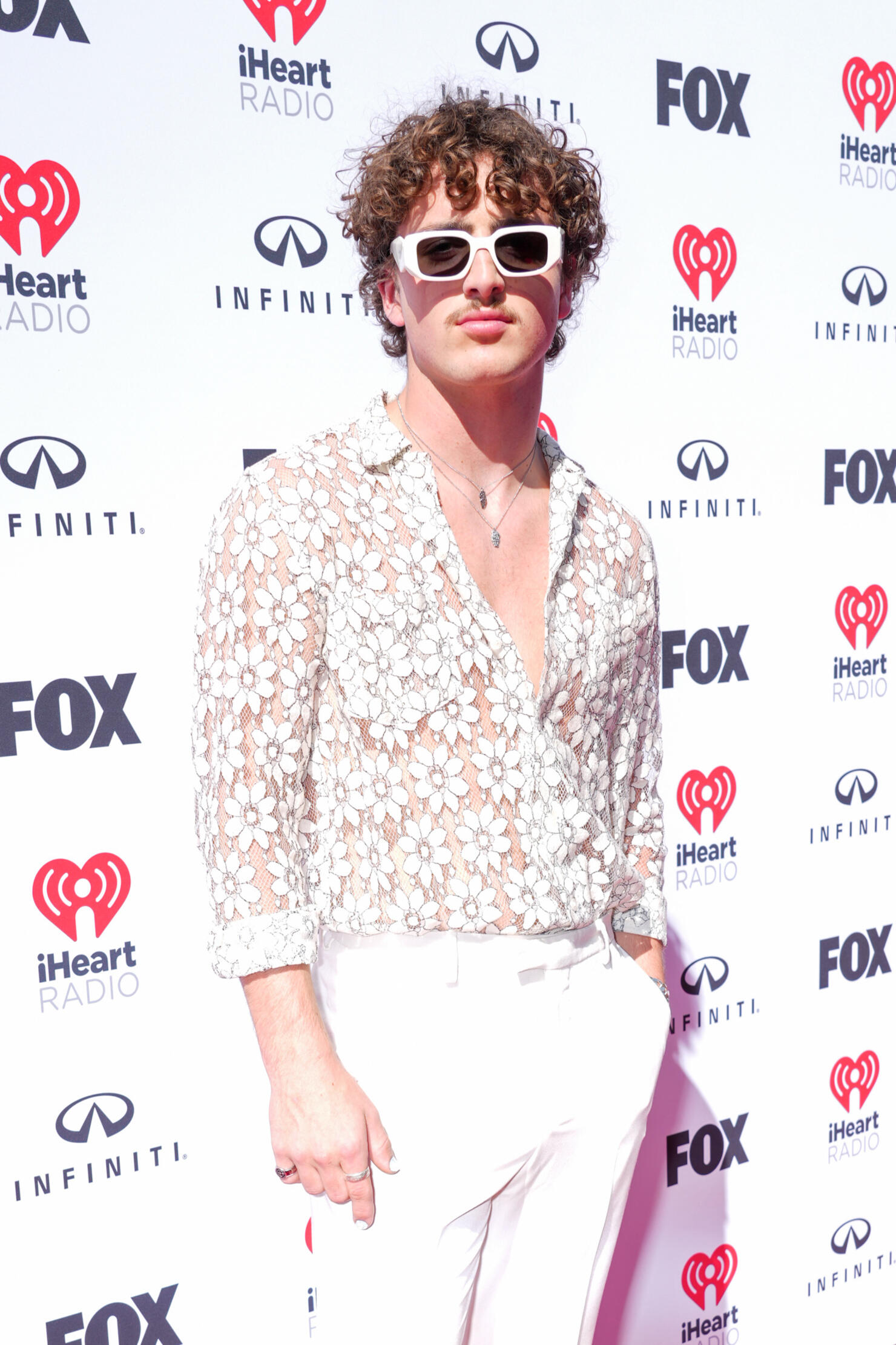 Benson Boone
Photo: Getty Images
47 of 64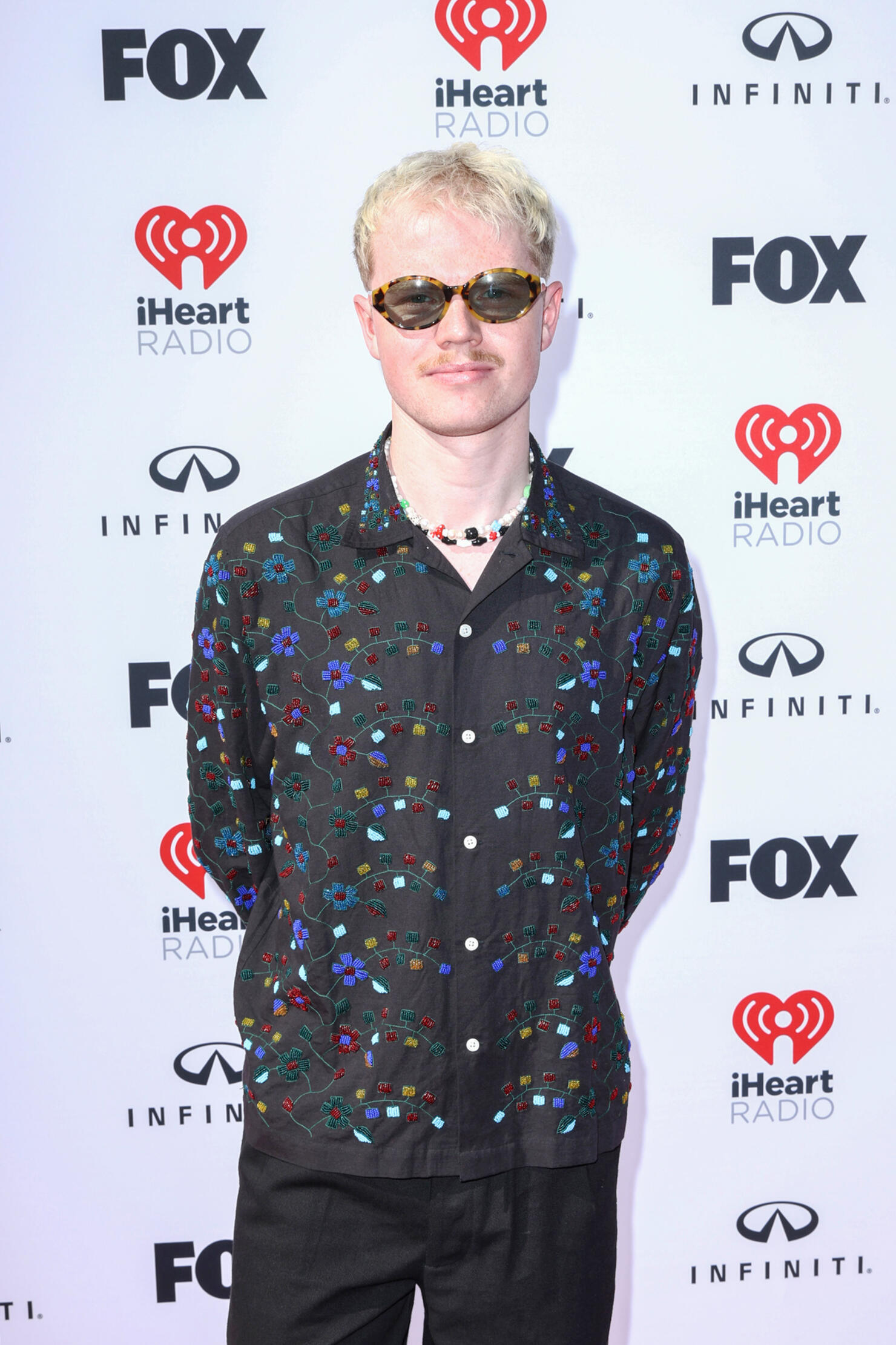 Lloyd Wakefield
Photo: Getty Images
48 of 64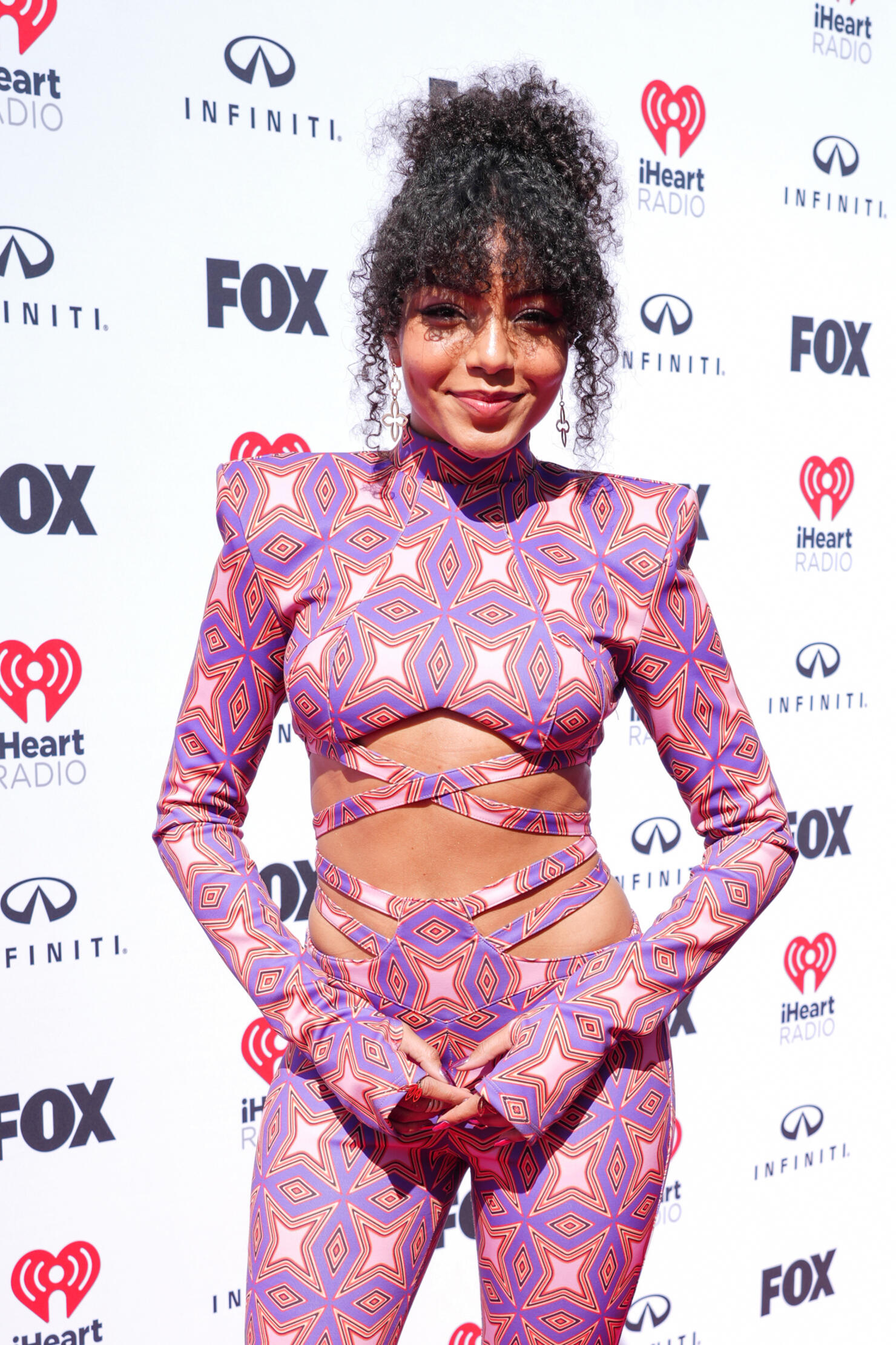 Any Gabrielly
Photo: Getty Images
49 of 64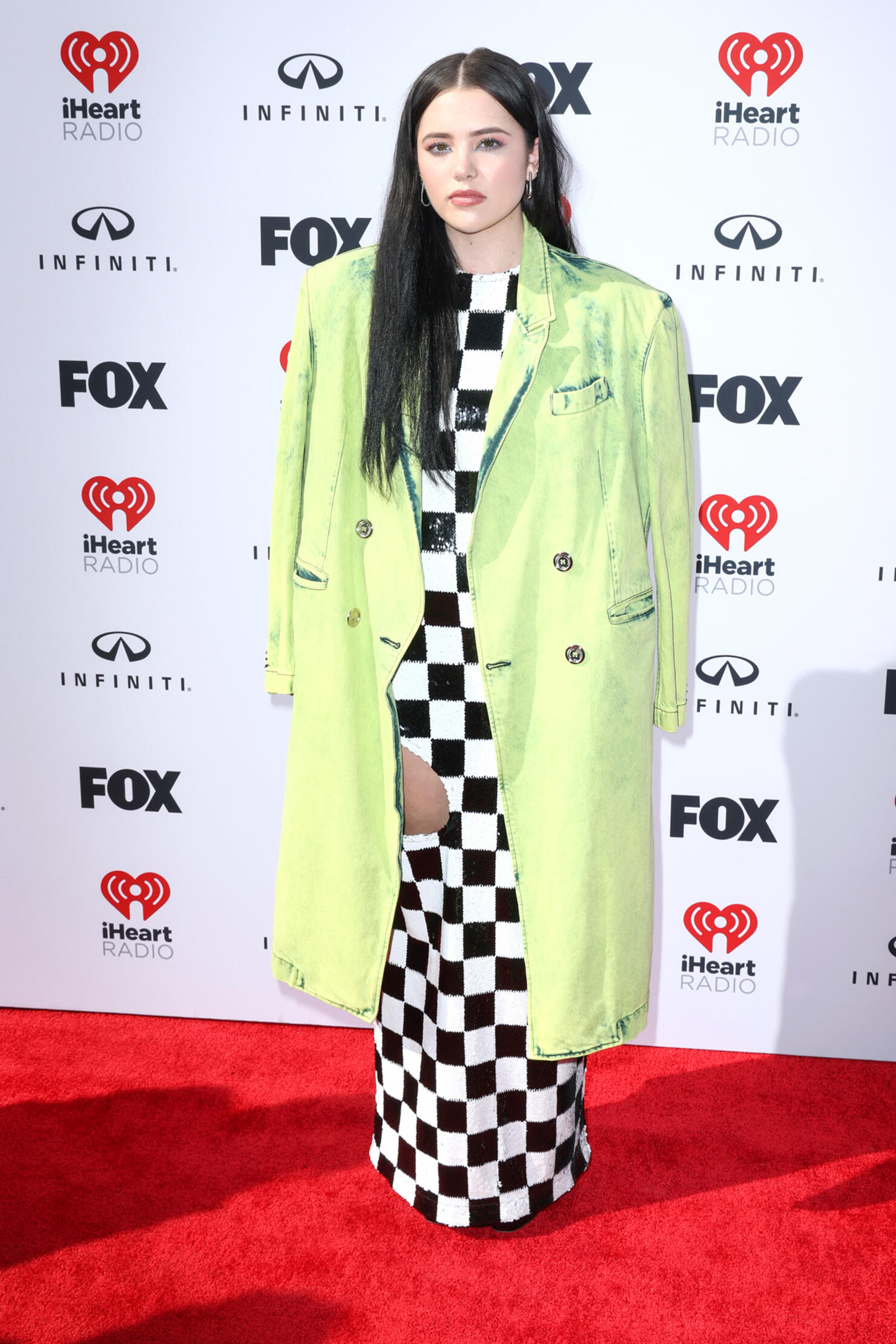 Lauren Spencer-Smith
Photo: Getty Images
50 of 64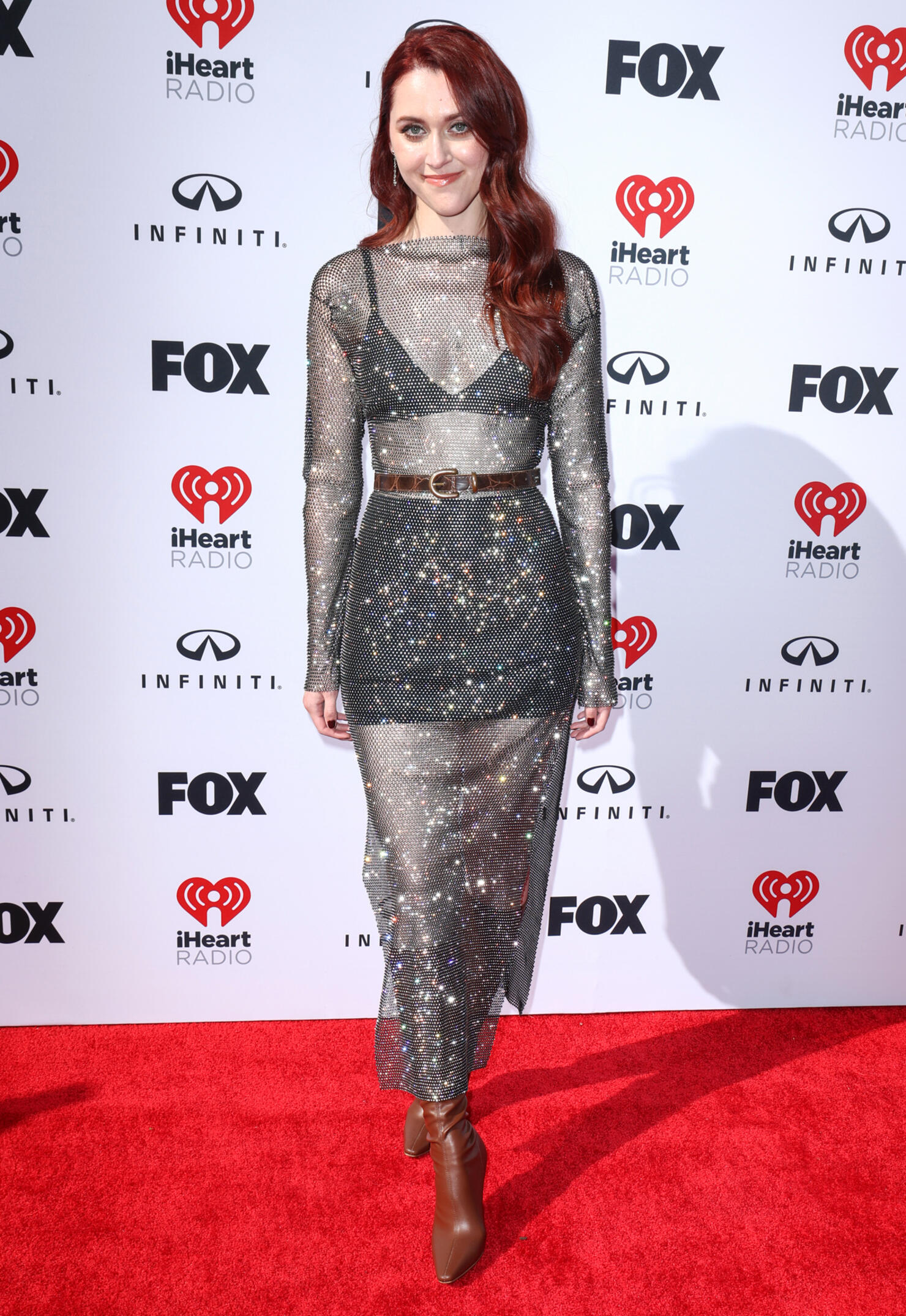 Em Beihold
Photo: Getty Images
51 of 64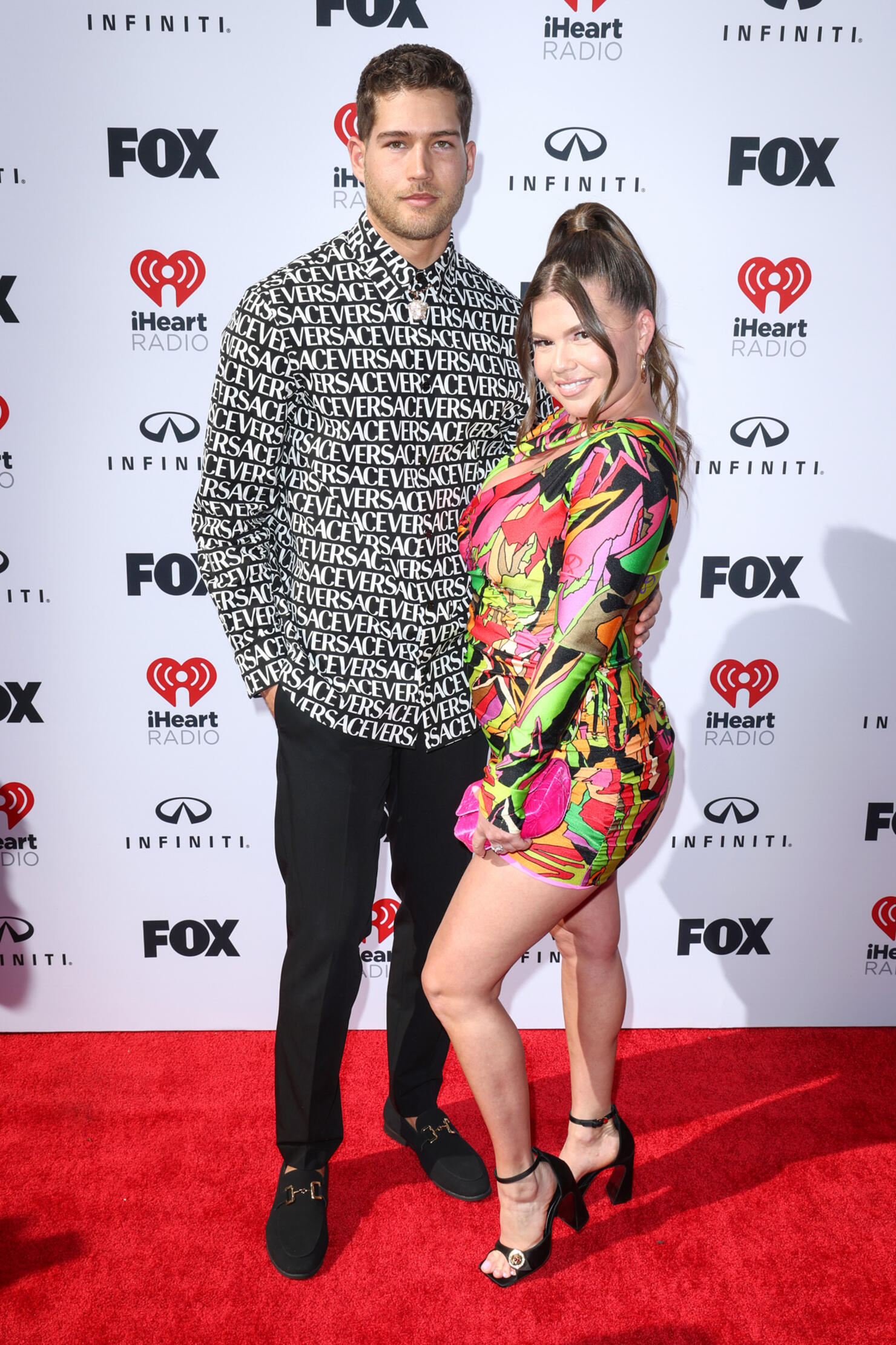 Dom Fenison and Chanel West Coast
Photo: Getty Images
52 of 64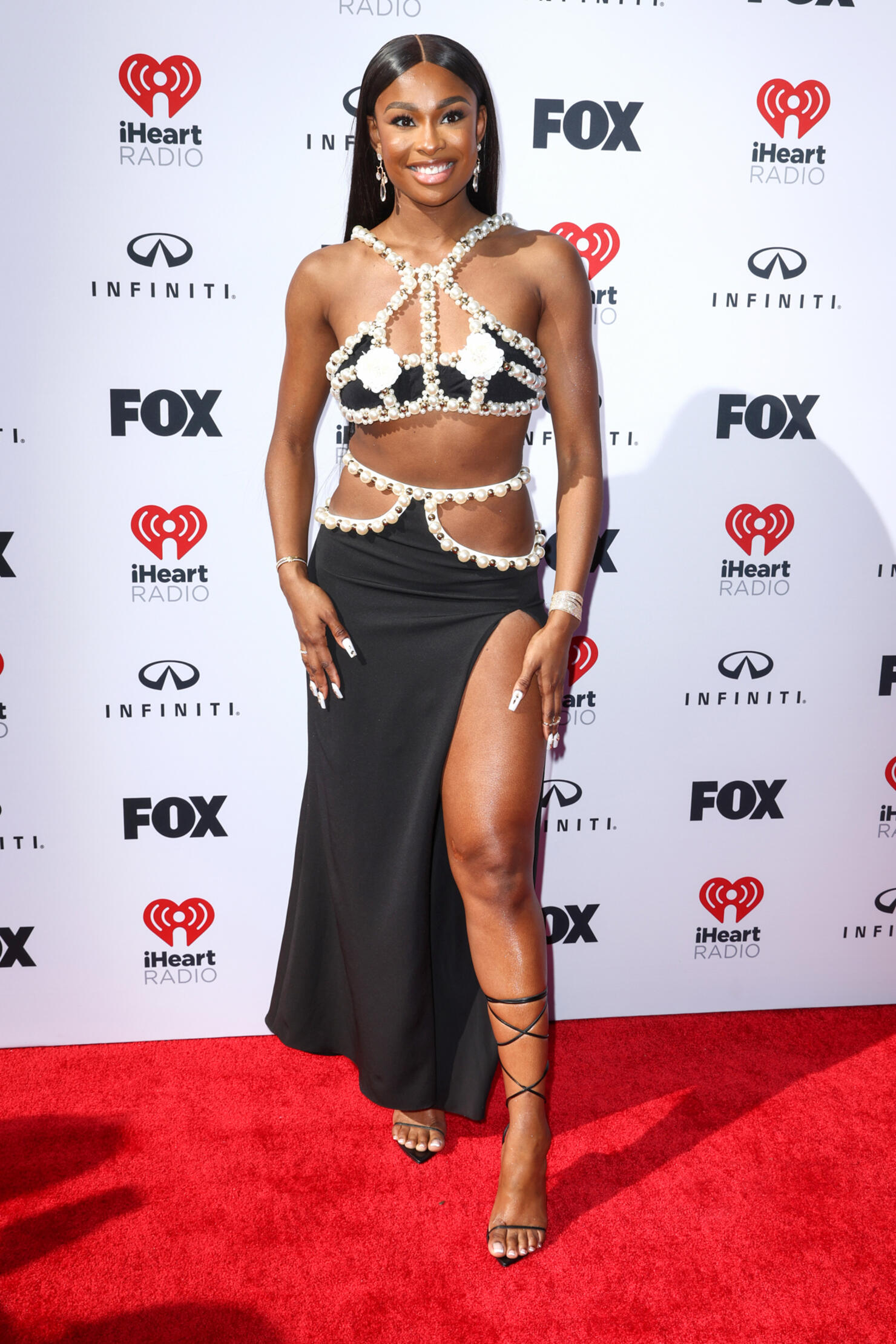 Coco Jones
Photo: Getty Images
53 of 64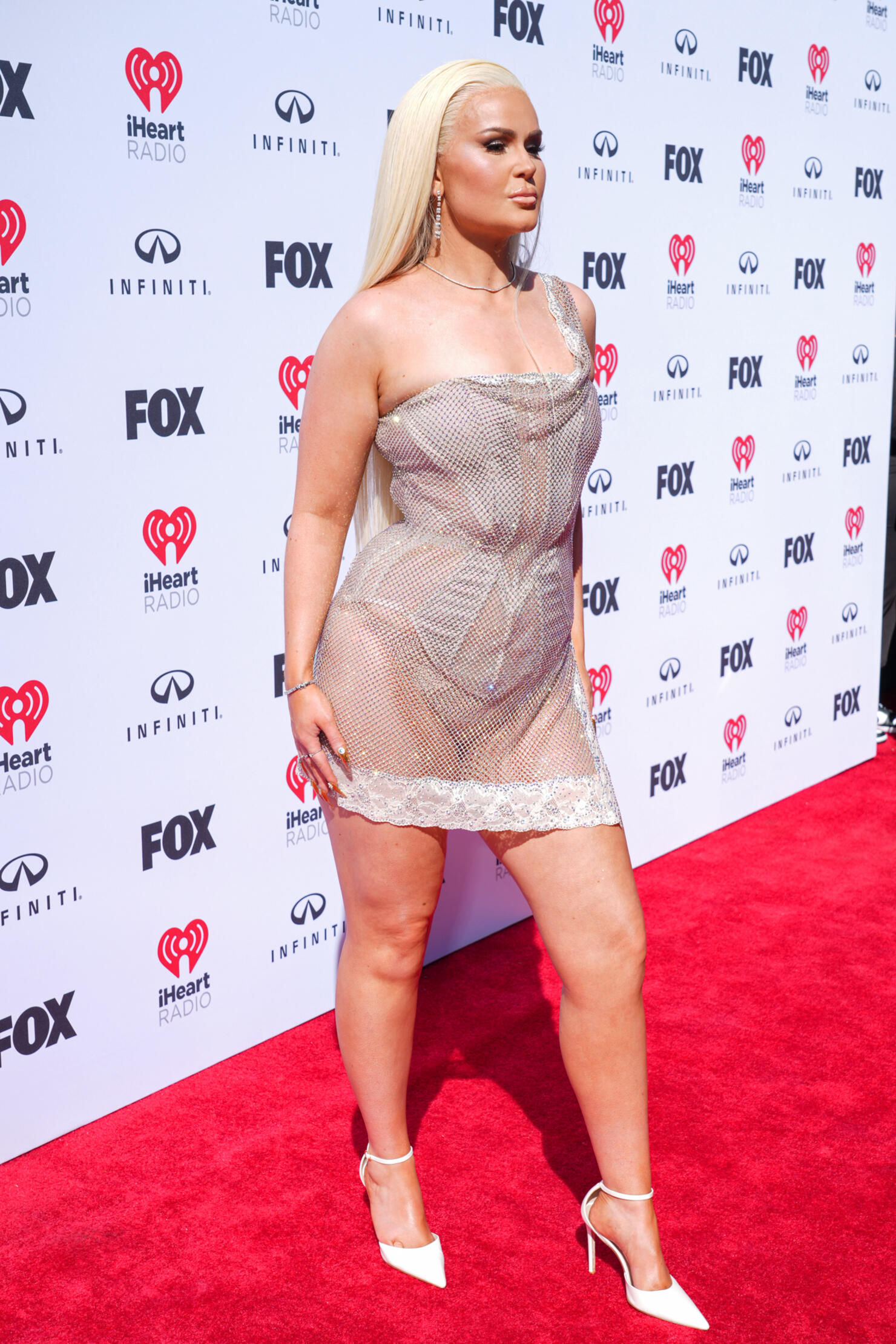 Ashlee Keating
Photo: Getty Images
54 of 64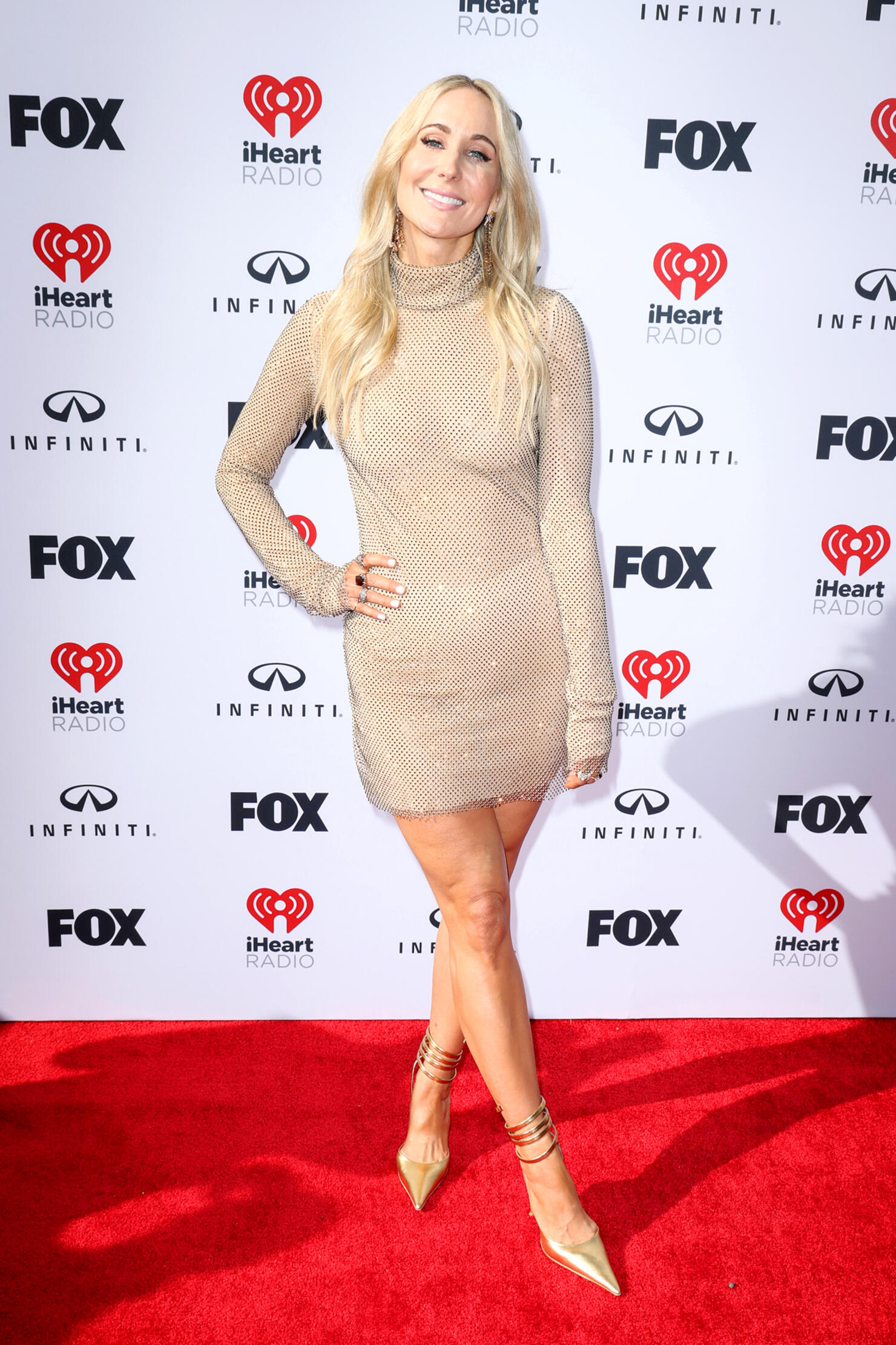 Nikki Glaser
Photo: Getty Images
55 of 64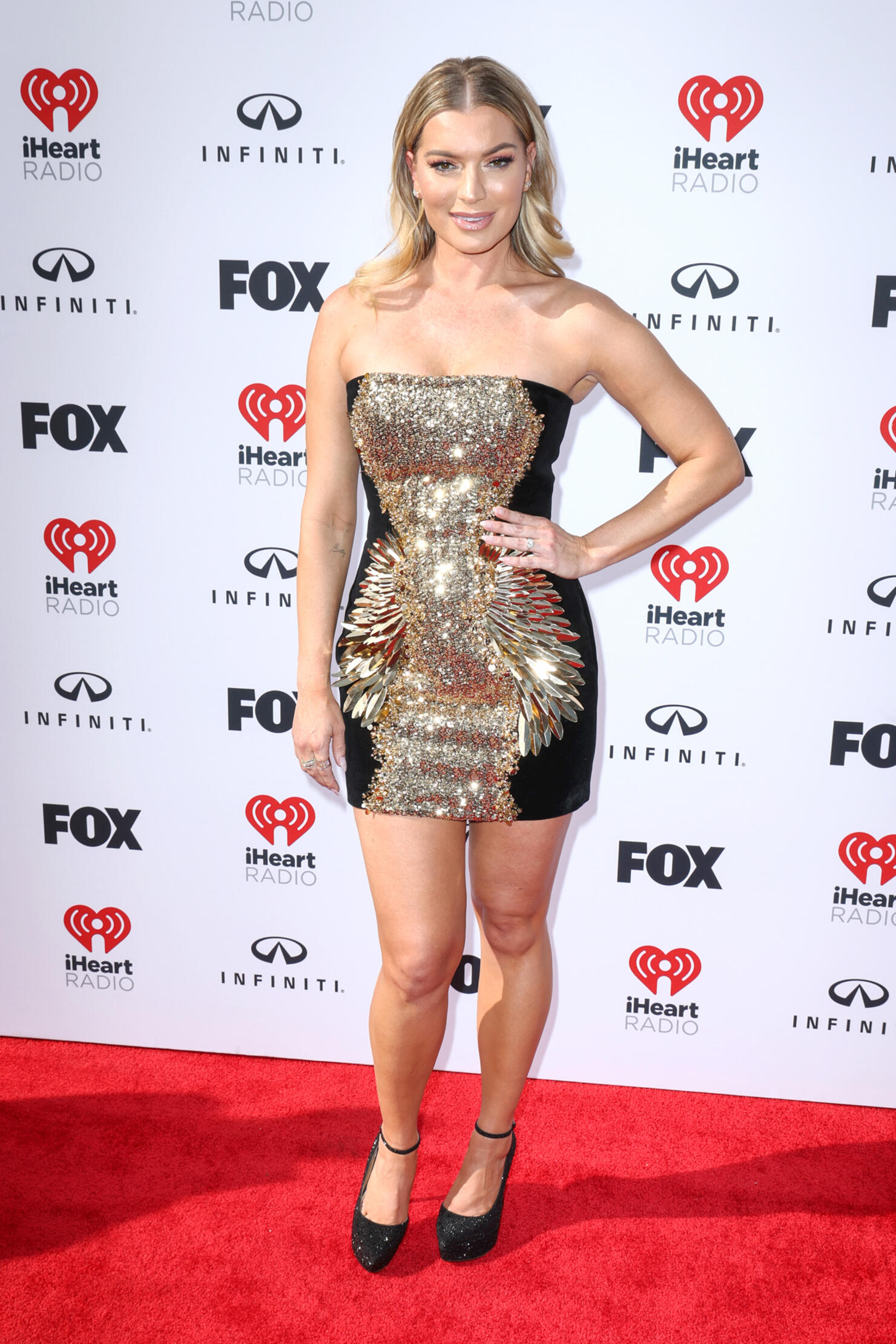 Lindsay Hubbard
Photo: Getty Images
56 of 64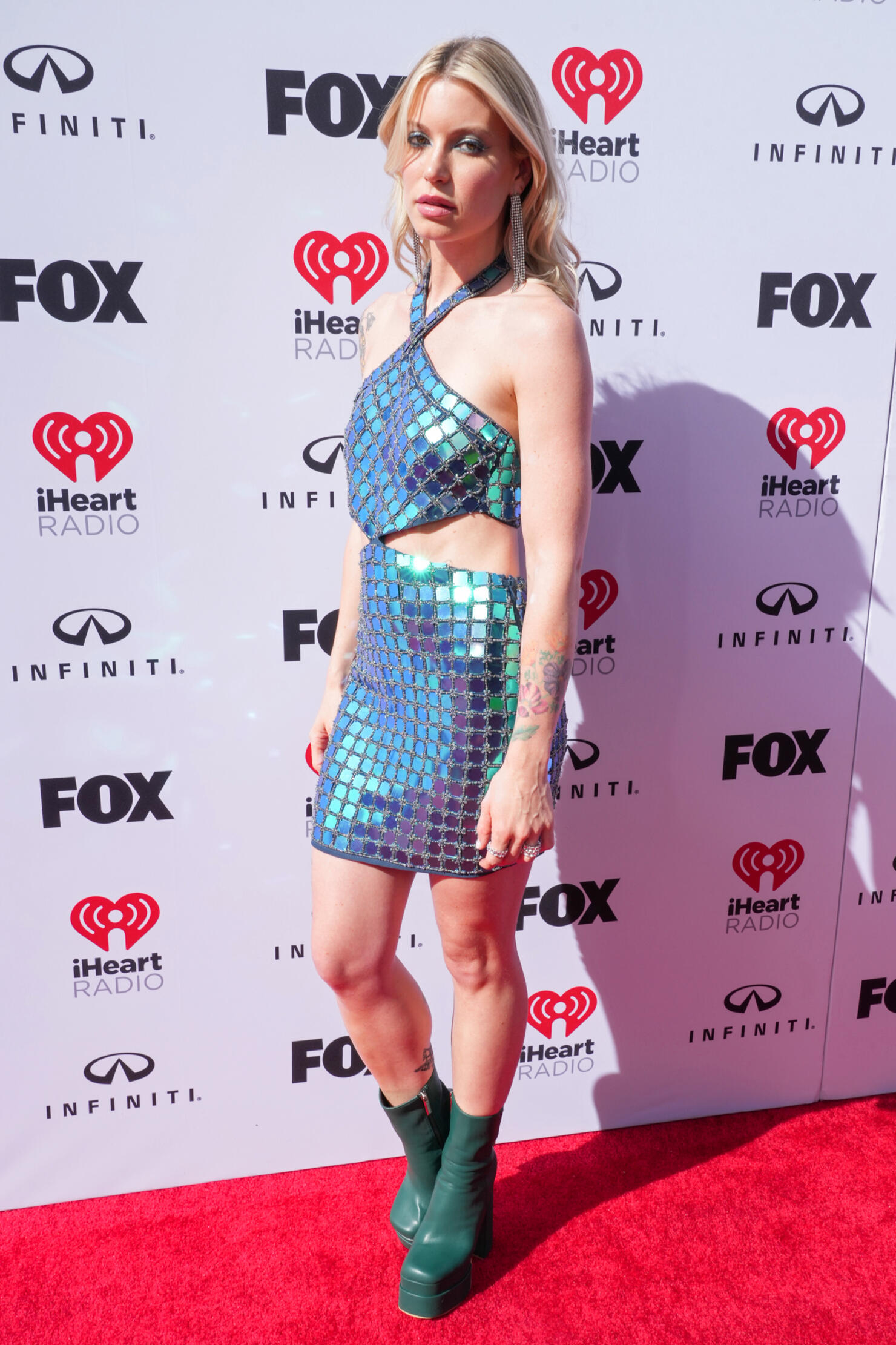 Anabel Englund
Photo: Getty Images
57 of 64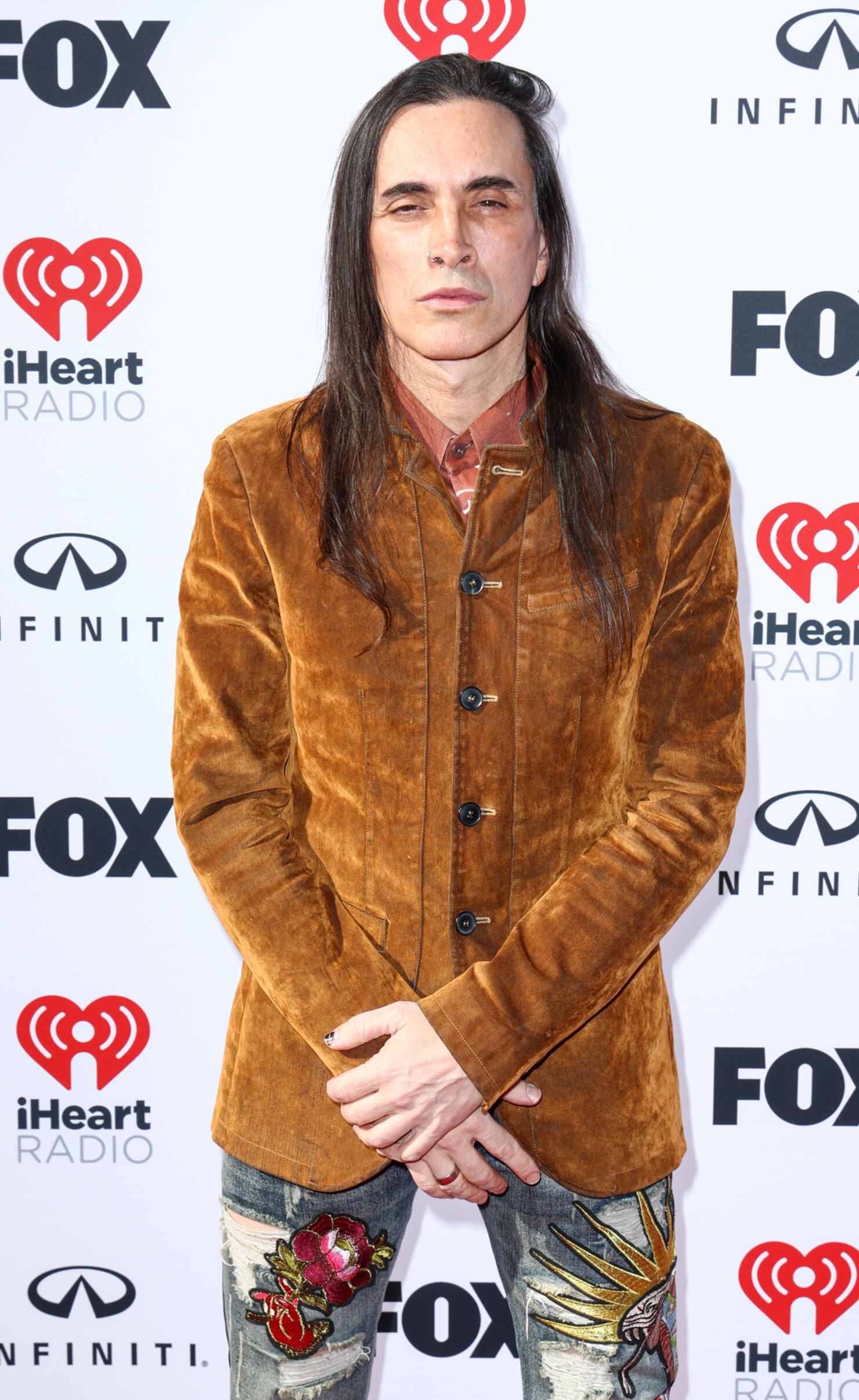 Nuno Bettencourt
Photo: Getty Images
58 of 64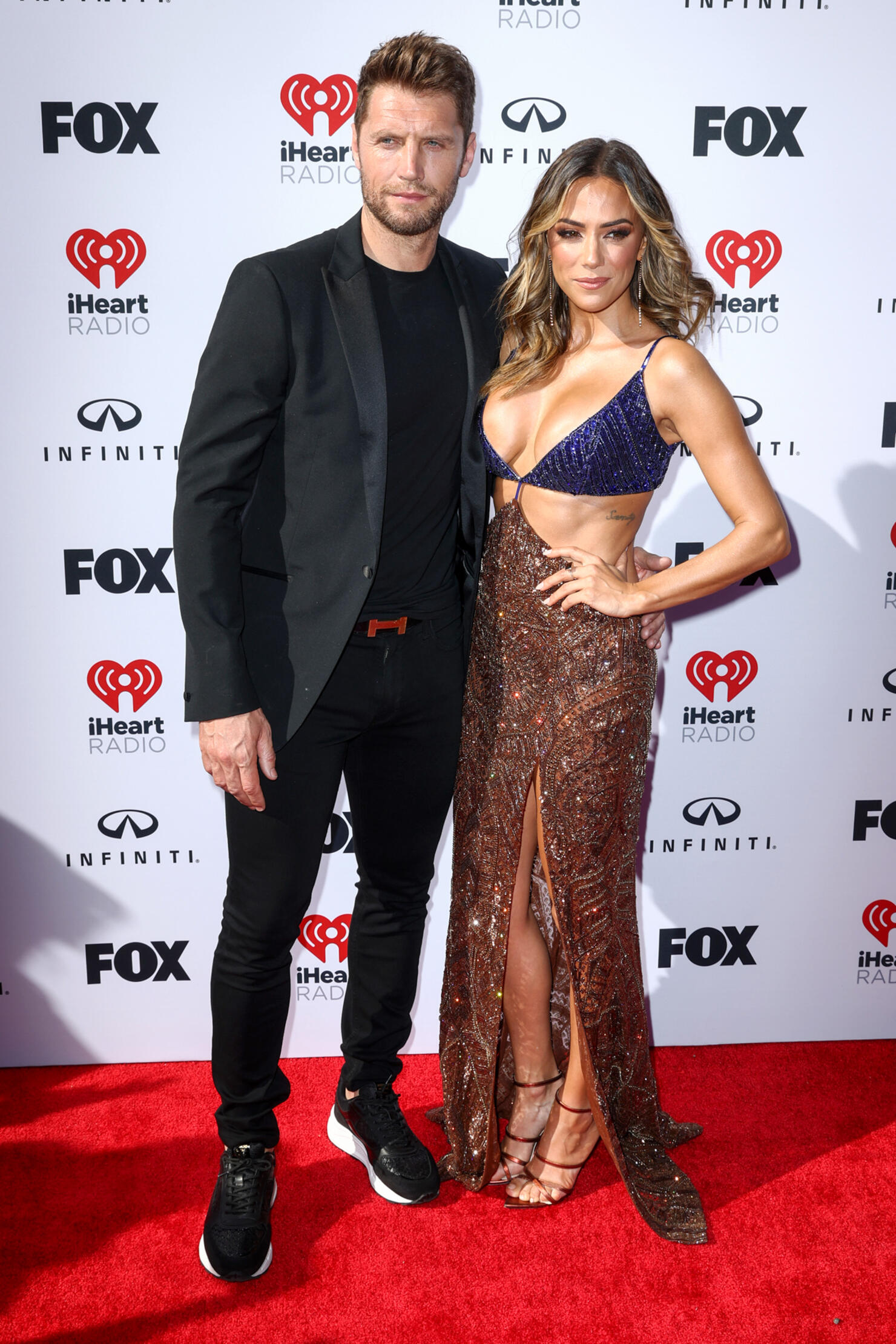 Allan Russell and Jana Kramer
Photo: Getty Images
59 of 64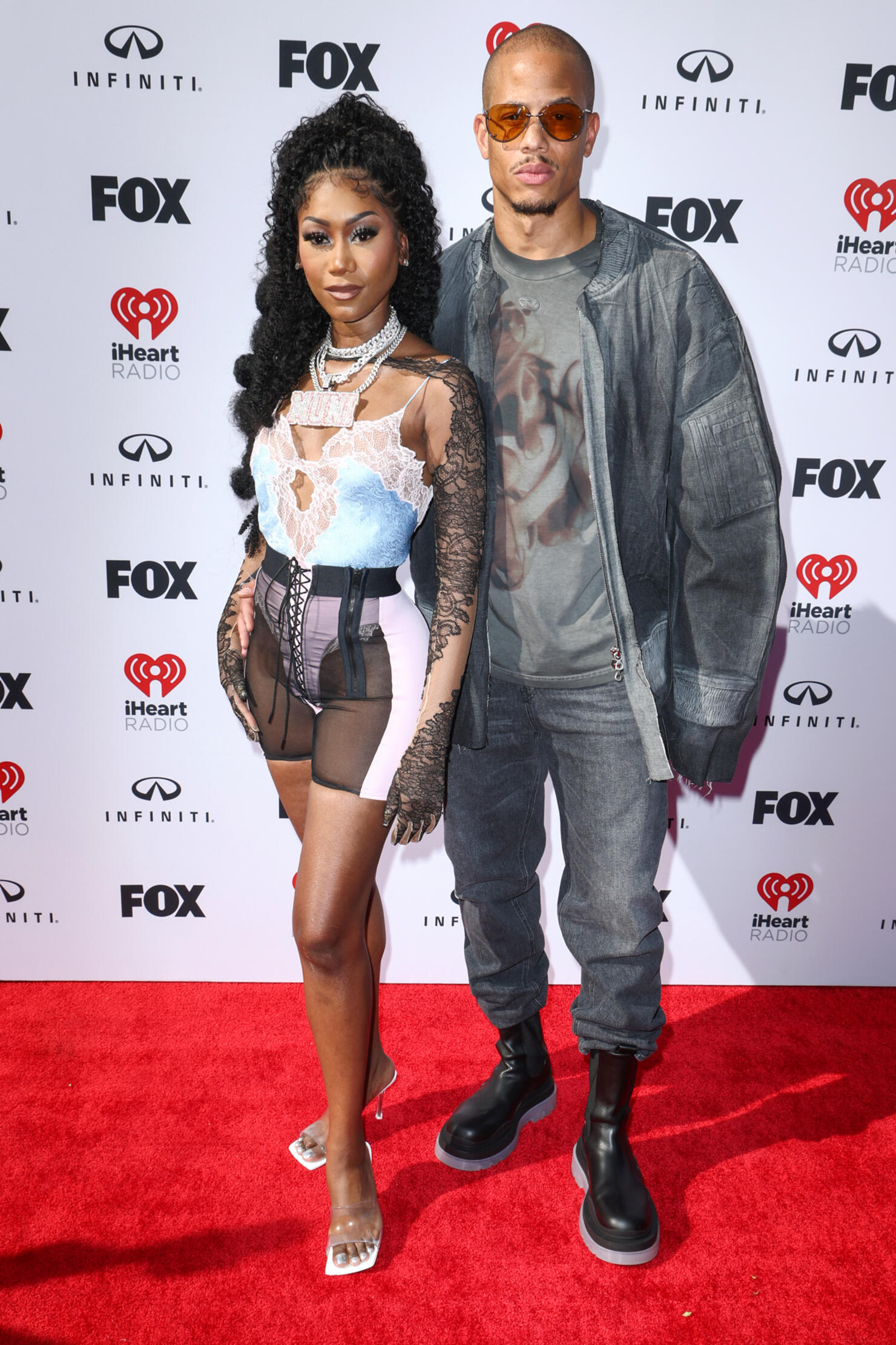 Muni Long and Masimba Chibanda
Photo: Getty Images
60 of 64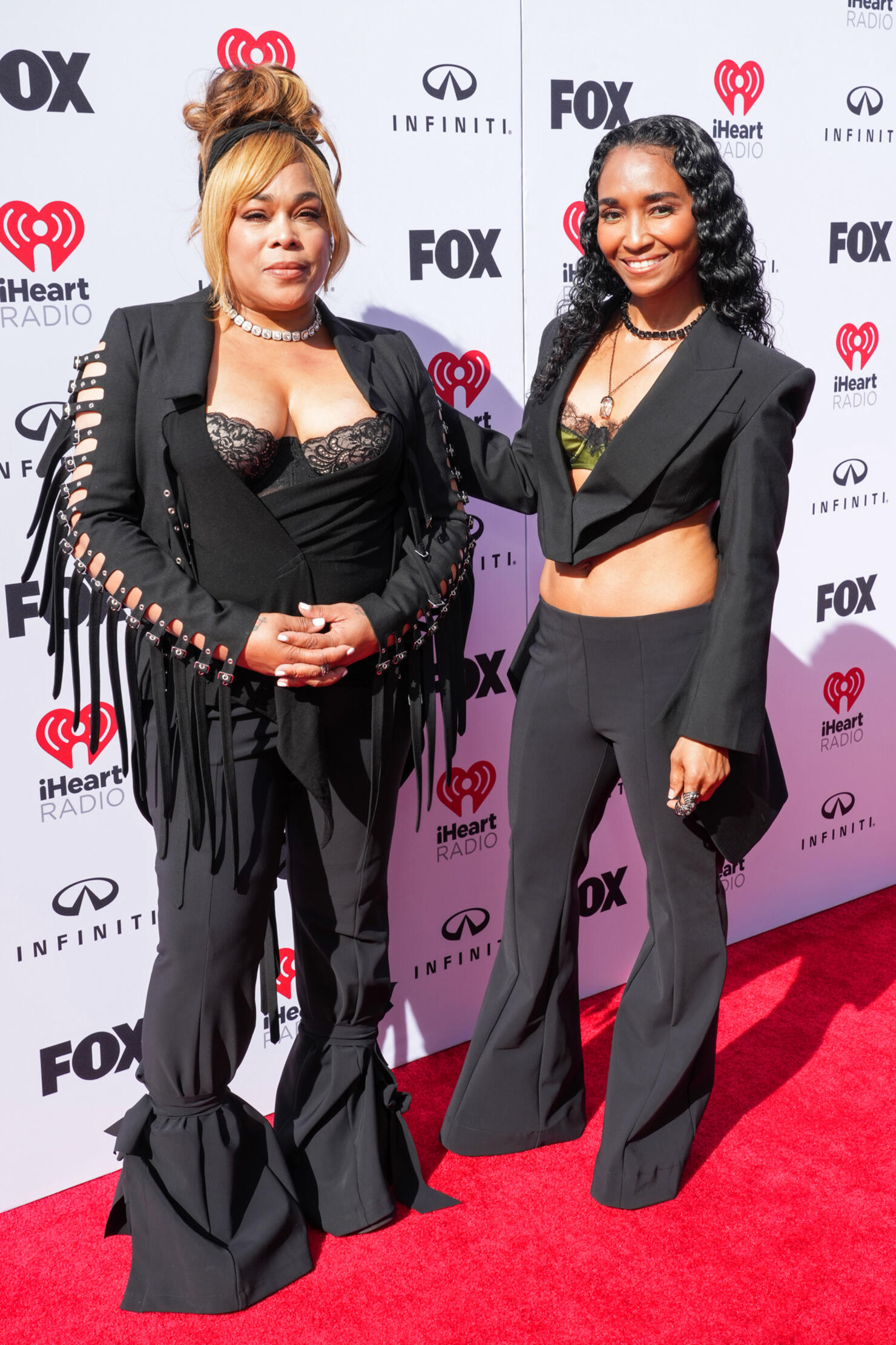 Tionne "T-Boz" Watkins and Rozonda "Chilli" Thomas
Photo: Getty Images
61 of 64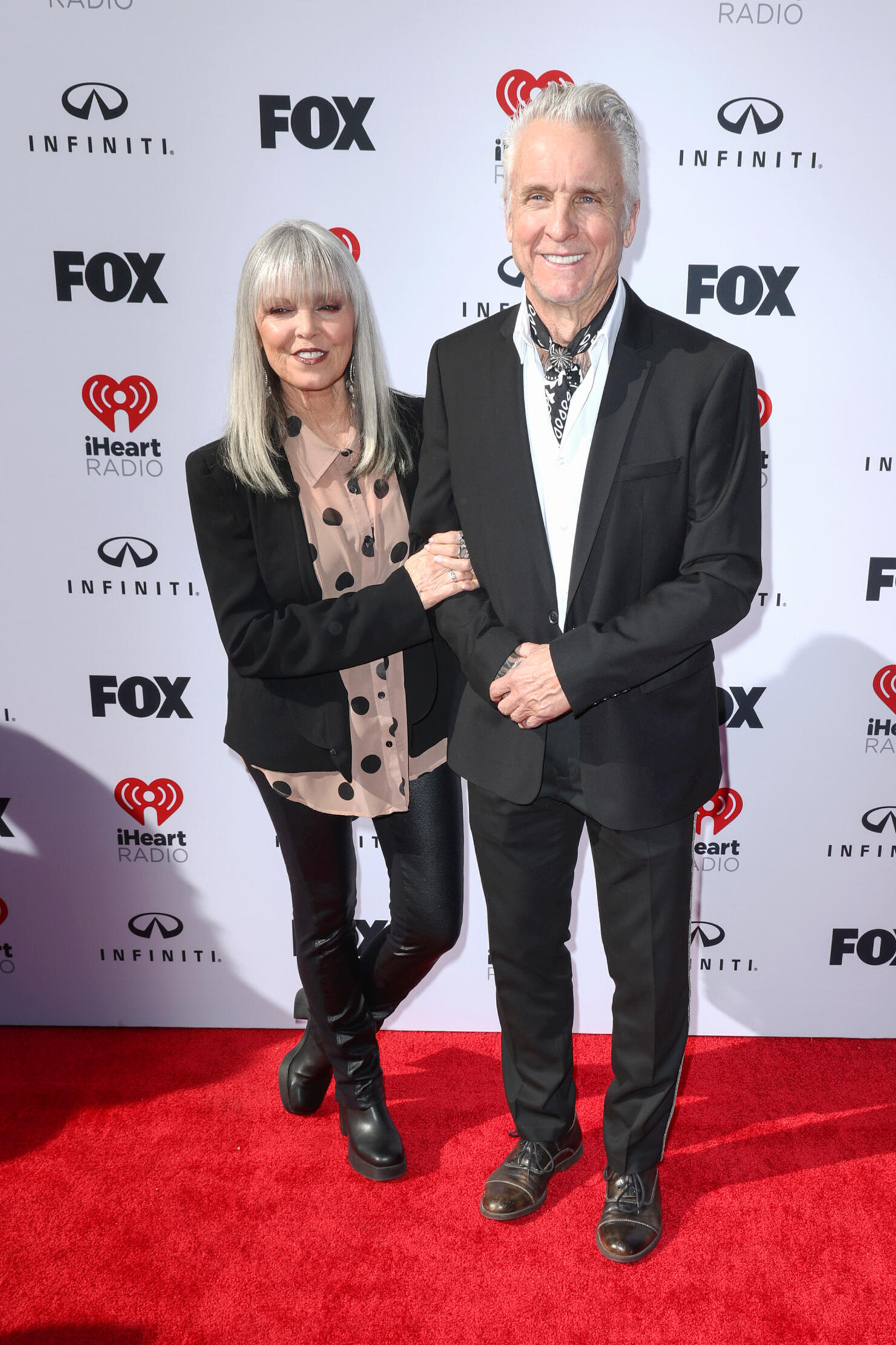 Pat Benatar and Neil Giraldo
Photo: Getty Images
62 of 64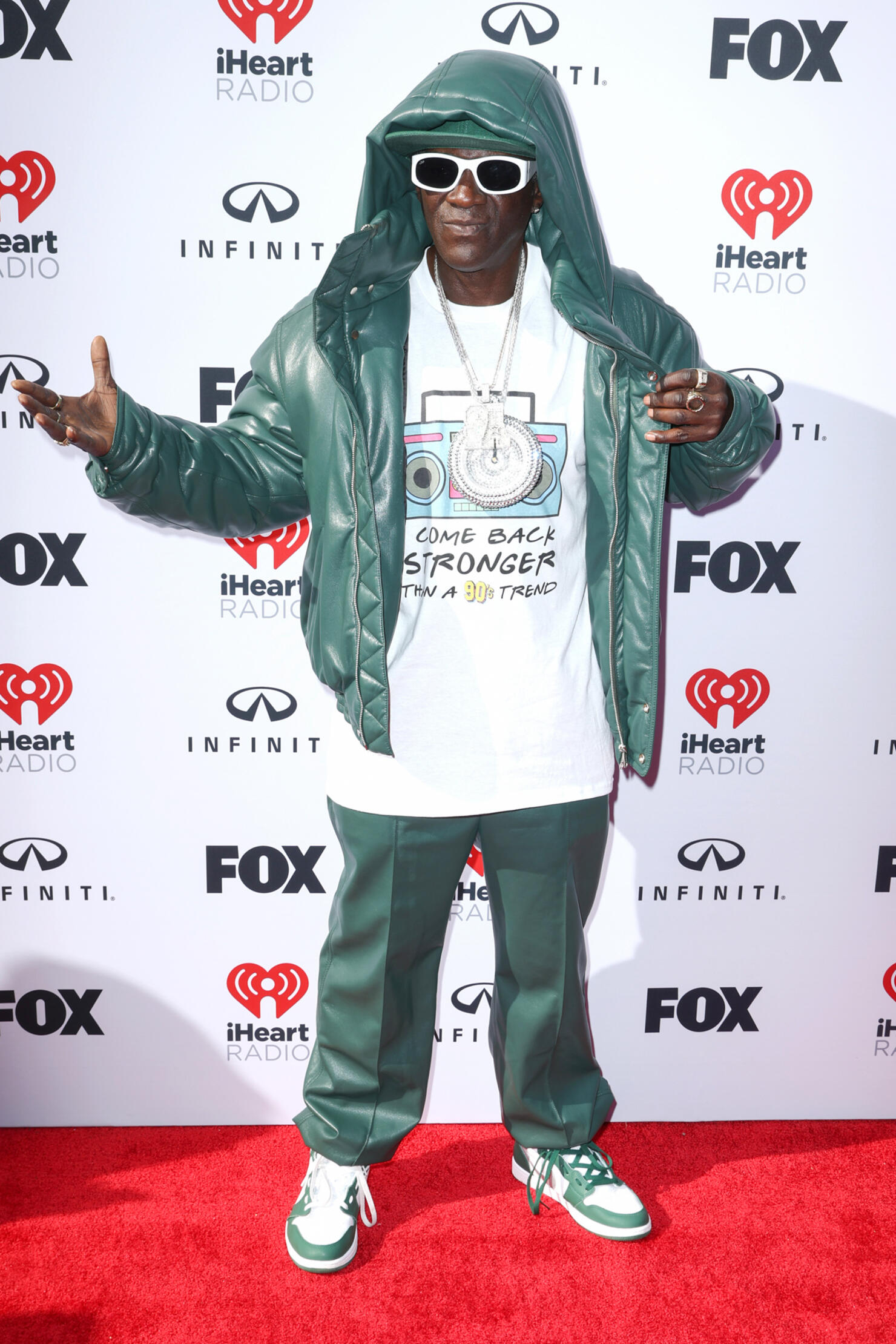 Flavor Flav
Photo: Getty Images
63 of 64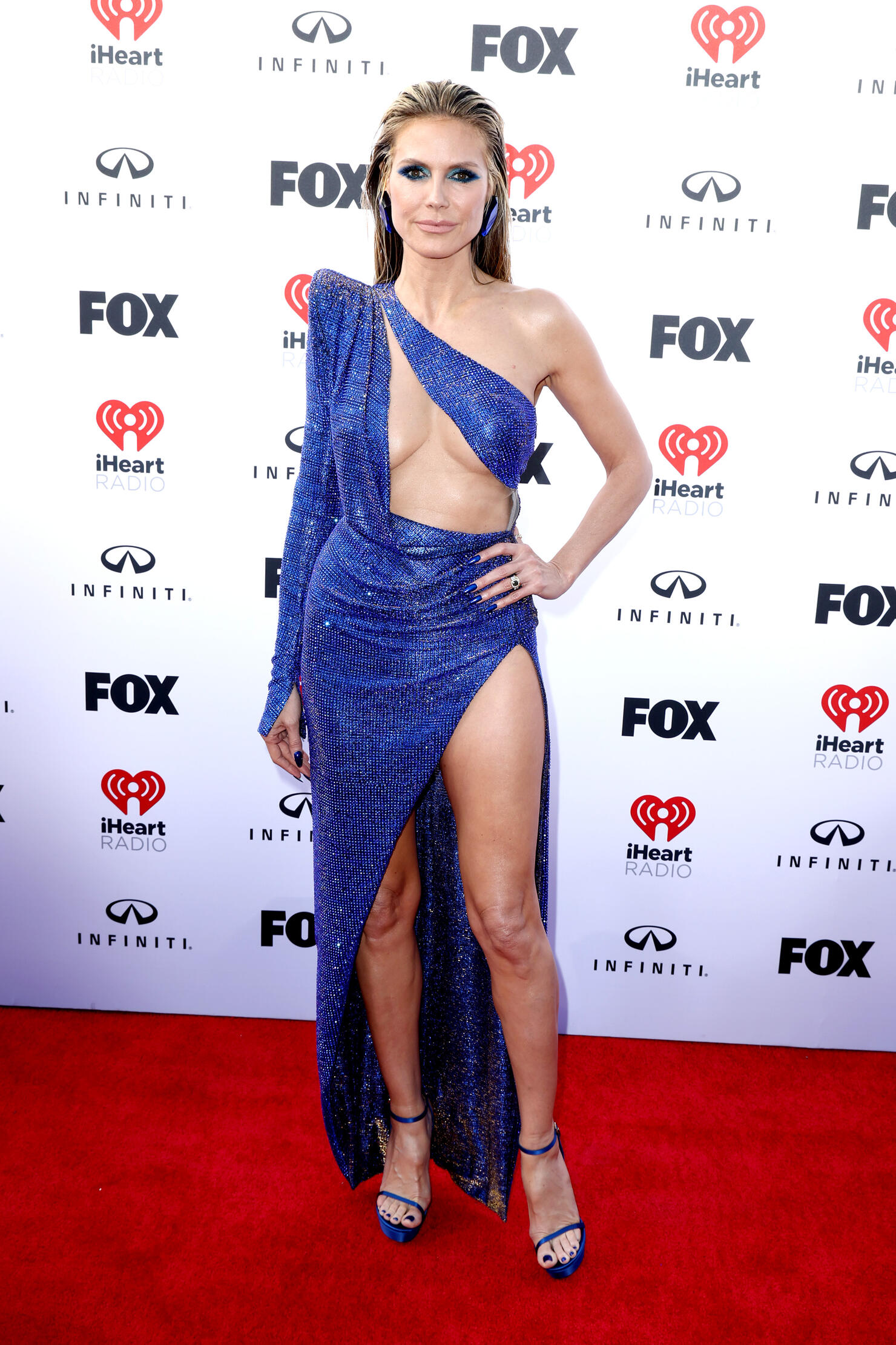 Heidi Klum
Photo: Getty Images
64 of 64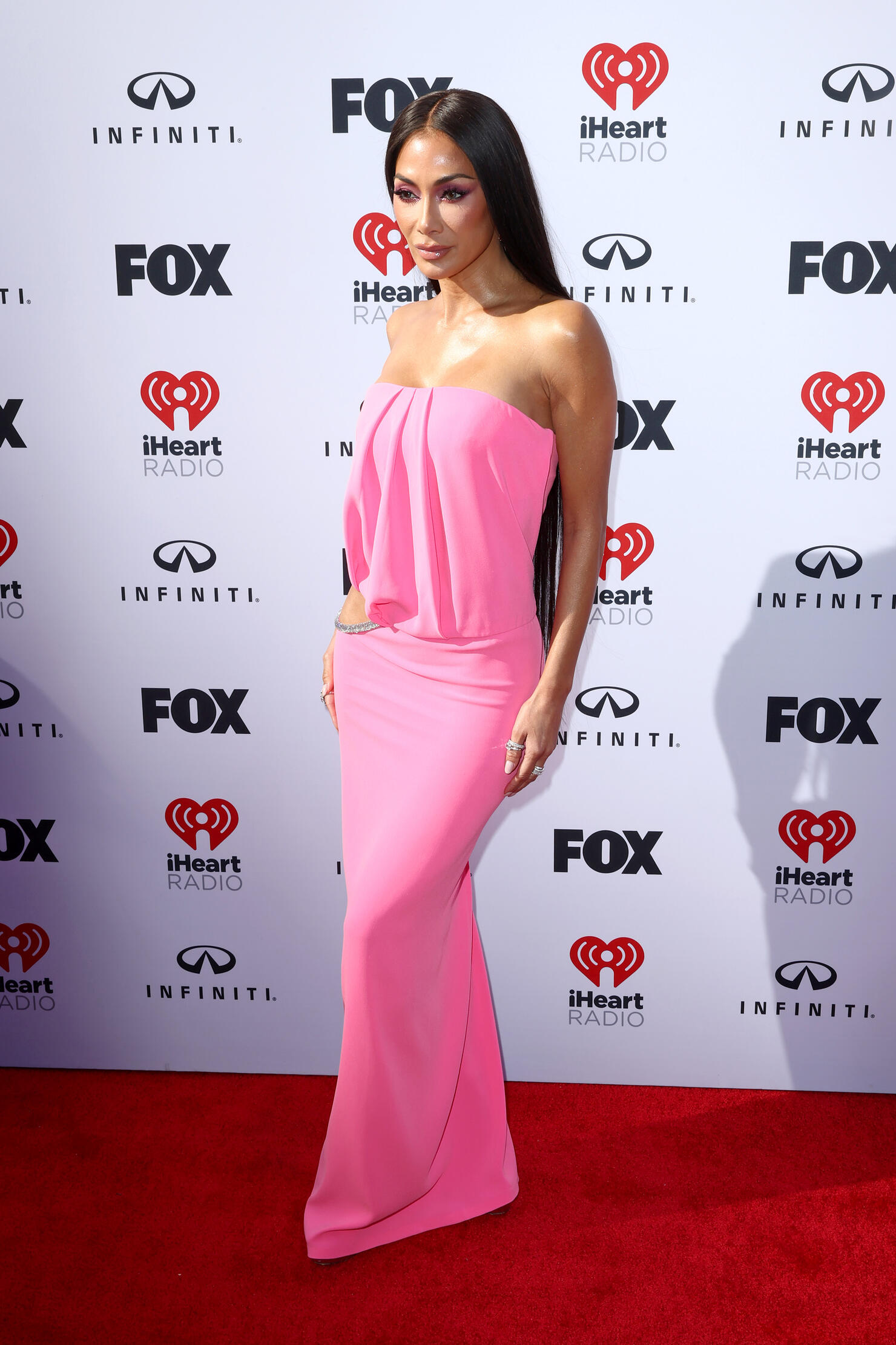 Nicole Scherzinger
Photo: Getty Images