Snoop Dogg Says He Wants To Perform At King Charles' Coronation
By Tony M. Centeno
March 27, 2023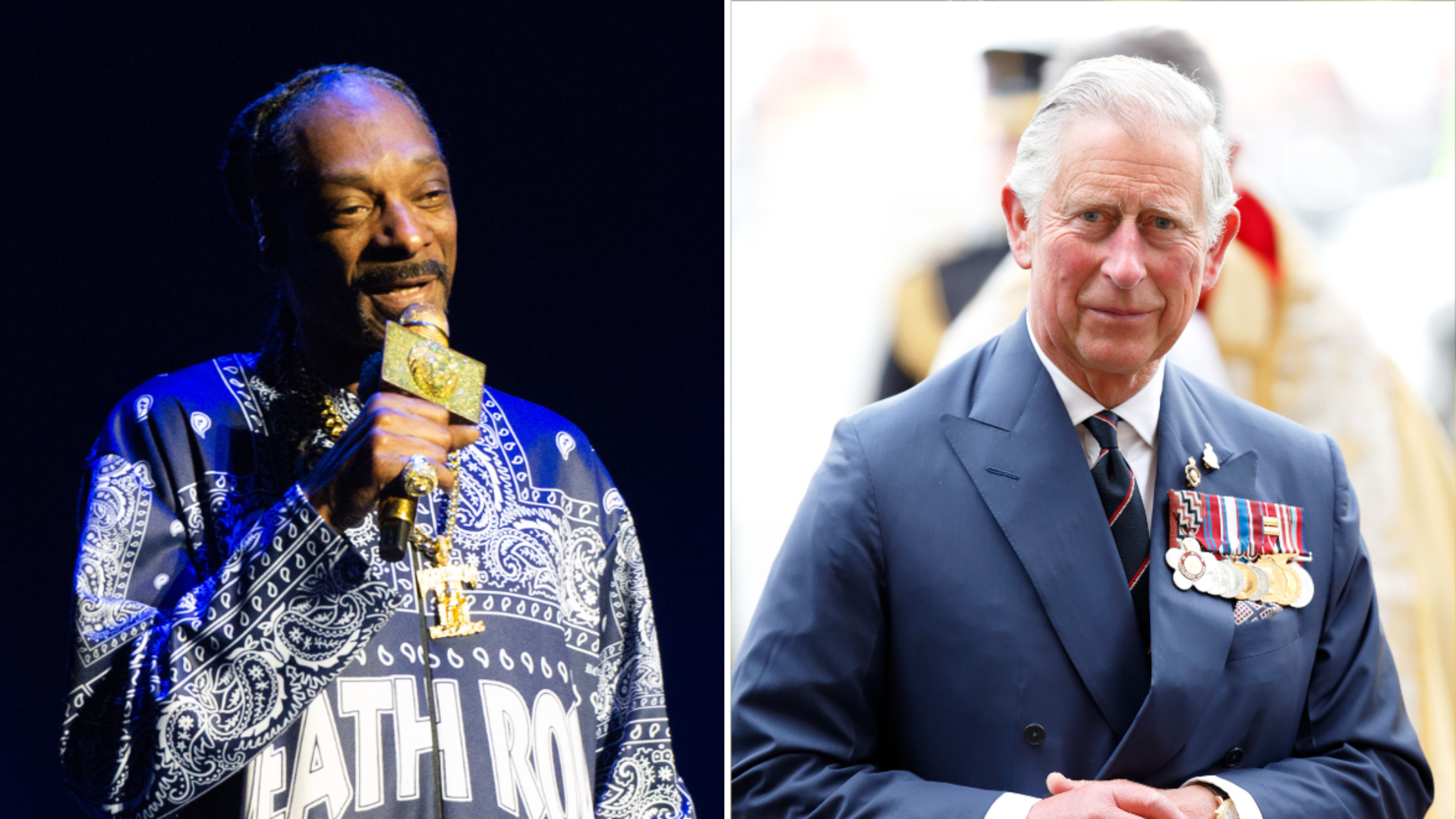 Snoop Dogg is making his case to become the headlining performer at King Charles' upcoming coronation.

In an interview The Sun published on Thursday, March 23, the Death Row Records owner said he's open to performing at the historic event coming up in May. Snoop is willing to step up to the mic after some of the UK's most esteemed acts like Elton John, Adele and Harry Styles reportedly turned down the offer. The veteran MC also said that he would love to pay tribute to the late Queen Elizabeth II, who was also a fan of his.
"I'm down to perform at the coronation," Snoop told the outlet. "Make it happen."

Snoop Dogg has been down with the royals for decades. His bond with the Queen began after the UK issued a tour ban on the rapper following the murder charges he faced in the early 1990's. Queen Elizabeth issued a statement in Snoop's defense by saying her grandson's listened to his music and that he had done nothing wrong to her country.

"When they tried to kick me out of England, the Queen made a comment that her grandbabies loved Snoop Doggy Dogg, and he had done no wrong in Britain, so she gave me permission to be here," Snoop said about the Queen. "Those grandbabies grew up to be Prince William and Harry, so I had influence on them and they had influence on their grandmother, which enabled me to get into this beautiful country. They love my music. There's mutual love and respect."

"Coronation Street, I love it," he added. "If they call me I'll do it. I'll play whenever they need."

Snoop Dogg is clearly an international sensation. So far, there hasn't been any response from Buckingham Palace regarding Snoop's request. However, even if he doesn't get to perform, the UK will still love him. Check out this dope tribute Snoop received upon his arrival in Scotland recently.