'White Lotus' Season 3 Location Reveal Leaves Fans Excited For New Season
By Dani Medina
March 28, 2023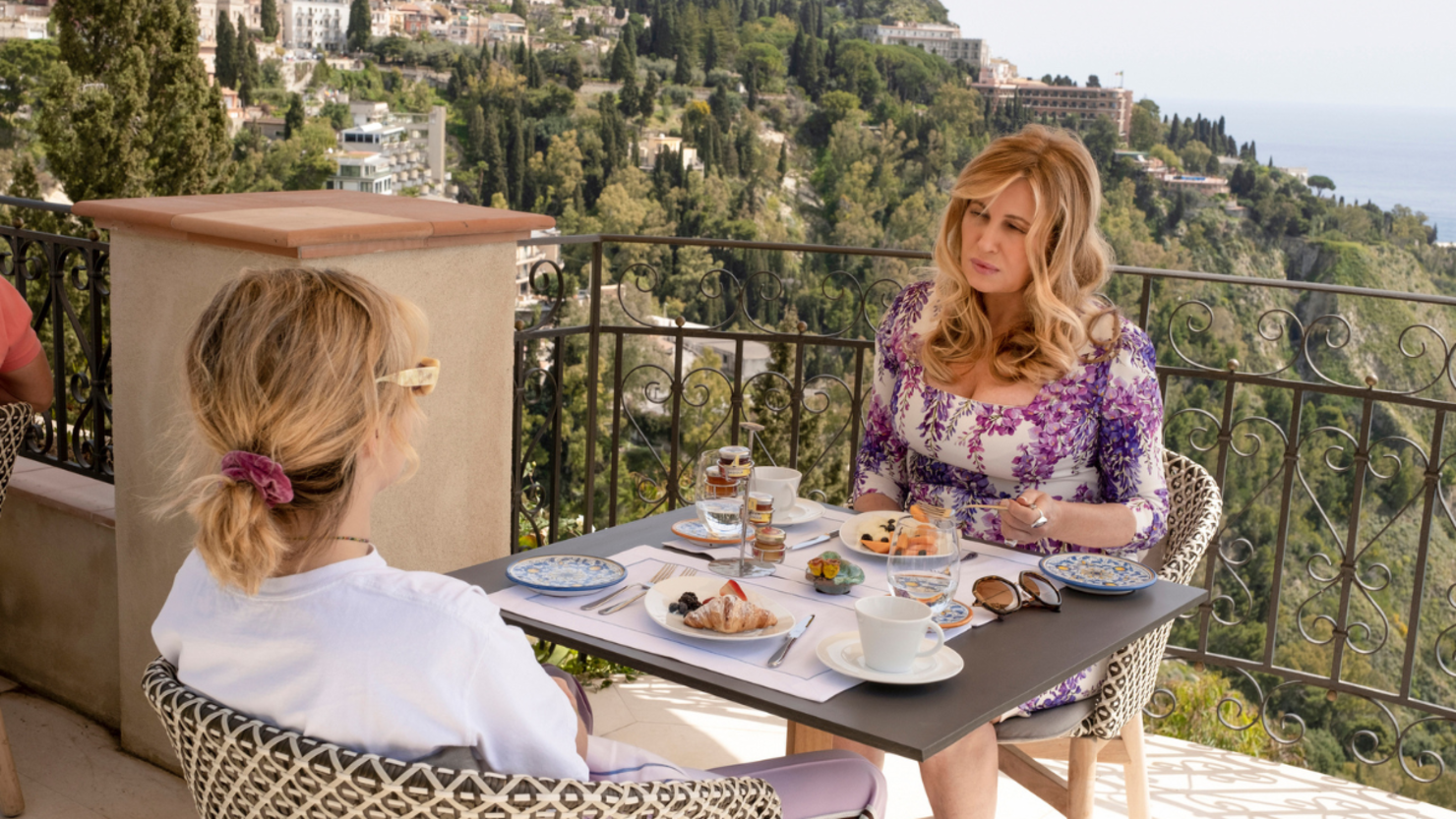 The White Lotus took fans on rollercoaster journeys in Hawaii and Italy and now, the hit HBO show is heading to Asia!
Season 3 of The White Lotus will be filmed in Thailand, Variety reports. The first two seasons were filmed at Four Seasons resorts, leaving the news outlet to speculate that the highly anticipated third season will be shot at one of four Four Seasons resorts in Thailand, including Bangkok, Chiang Mai, Koh Samui and the Golden Triangle.
Last month, it was revealed, albeit by accident, that the third season would be taking place somewhere in Asia. Jackass star Johnny Knoxville sat down for an interview with Vulture about his canceled Hulu show, Reboot. During this interview, he was asked about the HBO hit show The White Lotus. "Mike White is a very close friend of mine," he said about the show's creator. "He and I had been in Tokyo together. I think that's where the next … oh, I'm not giving anything away. I might call him again as soon as this is over."
In October, White teased the possibility of the Emmy Award-winning show to be set in Asia. "I think it'd be fun to maybe go to a whole different continent. You know, we did Europe, and maybe Asia, something crazy like that, that would be fun," he said.
Also a tease for the third season, White hinted at what fans could expect as far as the plot goes. "The first season kind of highlighted money, and then the second season is sex. I think the third season would be maybe a satirical and funny look at death and Eastern religion and spirituality. It feels like it could be a rich tapestry to do another round at White Lotus," he said.
Production has yet to begin, but White is reportedly scouting filming locations in Thailand as we speak. The cast has also yet to be announced, but rumors are swirling that Danny DeVito could join the cast of the Emmy Award-winning show. There's also no official word on a release date, but stay tuned!