'White Lotus' Season 3 Location Might Have Just Been Accidentally Revealed
By Dani Medina
February 18, 2023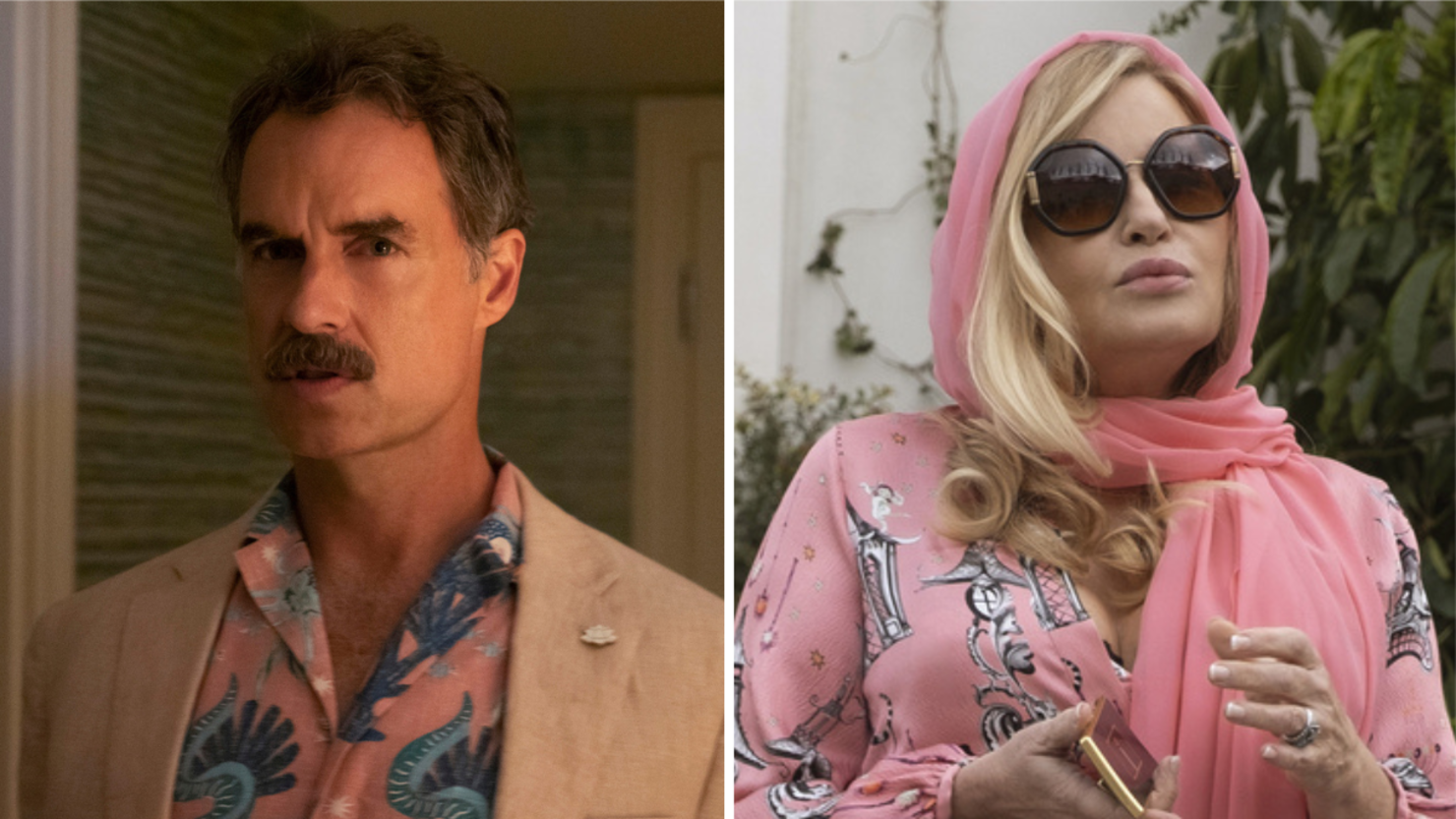 While we still don't know a premiere date for The White Lotus Season 3, we might have just learned new details... by accident.
Jackass star Johnny Knoxville sat down for an interview with Vulture about his canceled Hulu show, Reboot. During this interview, he was asked about the HBO hit show The White Lotus. "Just promise me that if The White Lotus season three comes your way, you'll consider it," Vulture's Devon Ivie asked him, to which he replied, "Are you kidding?"
"Mike White is a very close friend of mine," he said about the show's creator. "He and I had been in Tokyo together. I think that's where the next … oh, I'm not giving anything away. I might call him again as soon as this is over."
If you live under a rock, The White Lotus follows the story of several vacationers at a fictitious luxury resort chain of the same name. In Season 1, Jennifer Coolidge, Connie Britton, Alexandra Daddario and Sydney Sweeney in Hawaii. The show's sophomore season featured an entirely new cast, with the exception of Coolidge, in Sicily, including Aubrey Plaza, Theo James, Adam DiMarco and Jon Gries.
Back in December, White teased the possibility of the Emmy Award-winning show to be set in Asia. "It would be a kind of satirical and funny look at death and Eastern religion and spirituality. And it feels like it could be a rich tapestry to do another round at White Lotus," he said at the time. In October, he said he wanted to take the show global. "I think it'd be fun to maybe go to a whole different continent. You know, we did Europe, and maybe Asia, something crazy like that, that would be fun," he said.
In more White Lotus news, the show's toe-tapping theme song from Season 2, written by Cristobal Tapia de Veer, was remixed and released by Tiësto this week! "Renaissance" is the "first official remix of the viral hit," HBO said in a news release.
"As a huge fan of THE WHITE LOTUS I couldn't be more excited to be releasing the official remix. I was instantly hooked on the theme song so I had to put my spin on it for my live sets… every time I play it, the crowd goes crazy! I'm thrilled HBO wanted to partner and make it official," the Grammy Award-winning DJ said.
You can listen to it below!