Willie McGinest Sued Over Restaurant Fight; Alleged Cause Revealed
By Jason Hall
March 28, 2023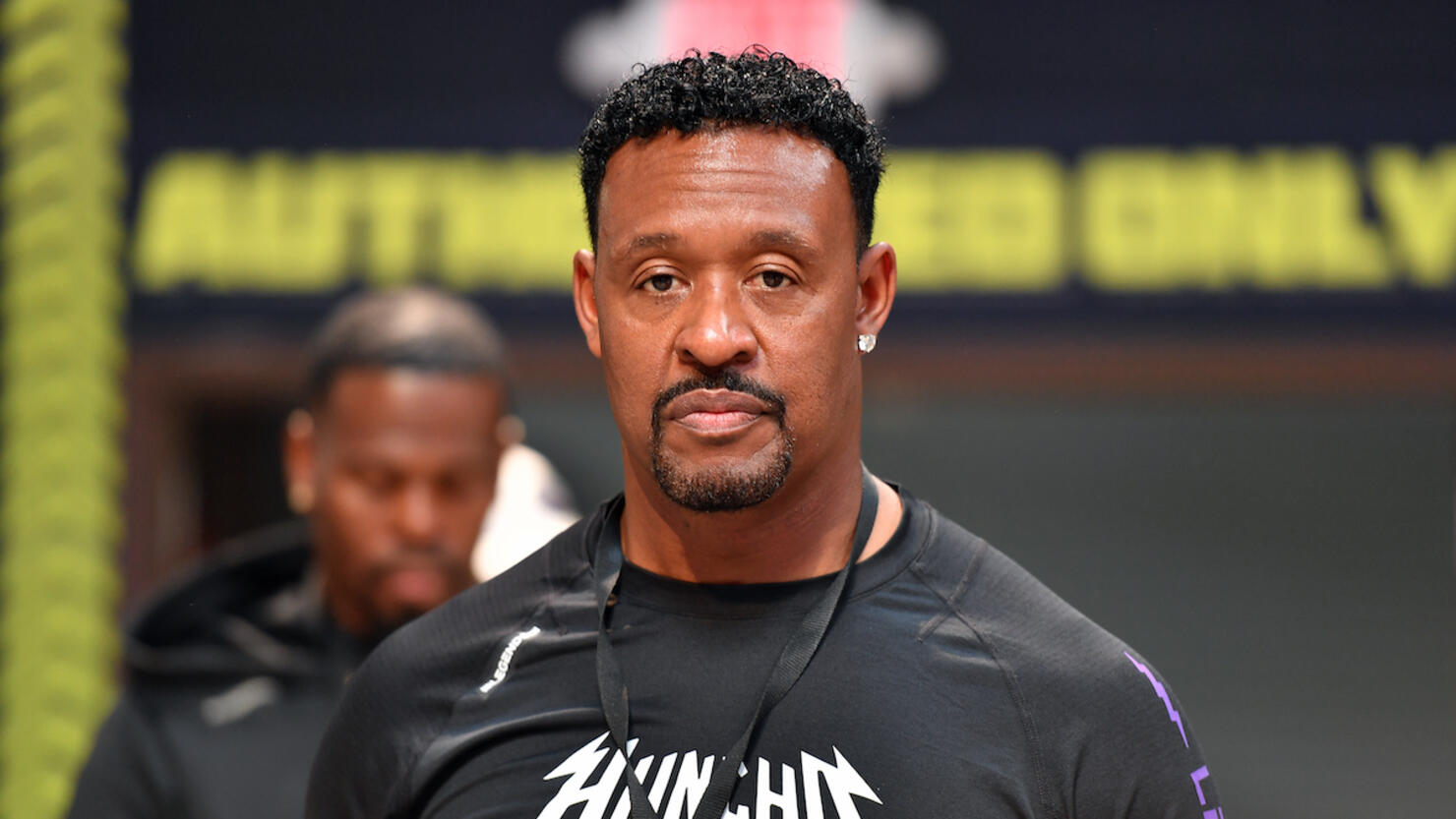 Photo: Getty Images North America
NFL legend Willie McGinest is being sued over an incident that took place at a Los Angeles bar in December, which reportedly stemmed from a man making a comment about his college team, the USC Trojans, according to a lawsuit obtained by TMZ Sports on Monday (March 27).
Blake Adams, who filed the lawsuit in Los Angeles county earlier this month, said he was attacked by McGinest after he asked the former Trojans star about USC's loss to Utah in the Pac-12 Championship Game, its most recent at the time.
"Why the f*** are you talking to me?!" Adams alleged McGinest said to him.
Adams claimed that McGinest walked away before "suddenly" reappearing and approaching him moments later. The former Super Bowl champion allegedly threatened Adams, to which he responded that he was "just a fan trying to say hello."
"McGinest suddenly, unprovoked and without reason punched [Adams] in the face," the suit stated.
In December, TMZ Sports shared video footage recorded at the Delilah in West Hollywood on December 9, which showed McGinest and seveal other men in his group throw punches at a man who was sitting at a table.
At least three other men are seen punching the victim in the video before bystanders separated them about 30 seconds after the initial punch was thrown. McGinest was also seen picking up a bottle and repeatedly slamming it into the mans head before thorwing it onto a nearby sofa and exiting the scene.
Adams appeared to be bloodied and bruised after the melee stopped. McGinest was reported to have been booked on a charge of assault with a deadly weapon and had his bail set at $30,000.
McGinest, a Long Beach native and former standout at USC, was selected by the New England Patriots at No. 4 overall in the 1994 NFL Draft and spent his first 12 NFL seasons (1994-2005) with the franchise, which included winning three Super Bowls (XXXVI, XXXVIII, XXXIX) and being selected to the Pro Bowl twice (1996, 2003), before spending his final three seasons with the Cleveland Browns (2006-08).
McGinest retired with 582 career tackles, 86 sacks, five interceptions and 16 forced fumbles during his 15-year NFL career, which included setting the NFL records for most career postseason sacks (16) and most sacks in a playoff game (4.5 in 2005), as well as the Patriots franchise record for most fumble return touchdowns (2), which he shares with Randall Gay, Dont'a Hightower, Cedric Jones, Johnny Rembert, Andre Tippett, Kyle Van Noy and Brent Williams.