Ed Sheeran Explains Why JAY-Z Turned Down Guest Spot On This Popular Track
By Tony M. Centeno
March 29, 2023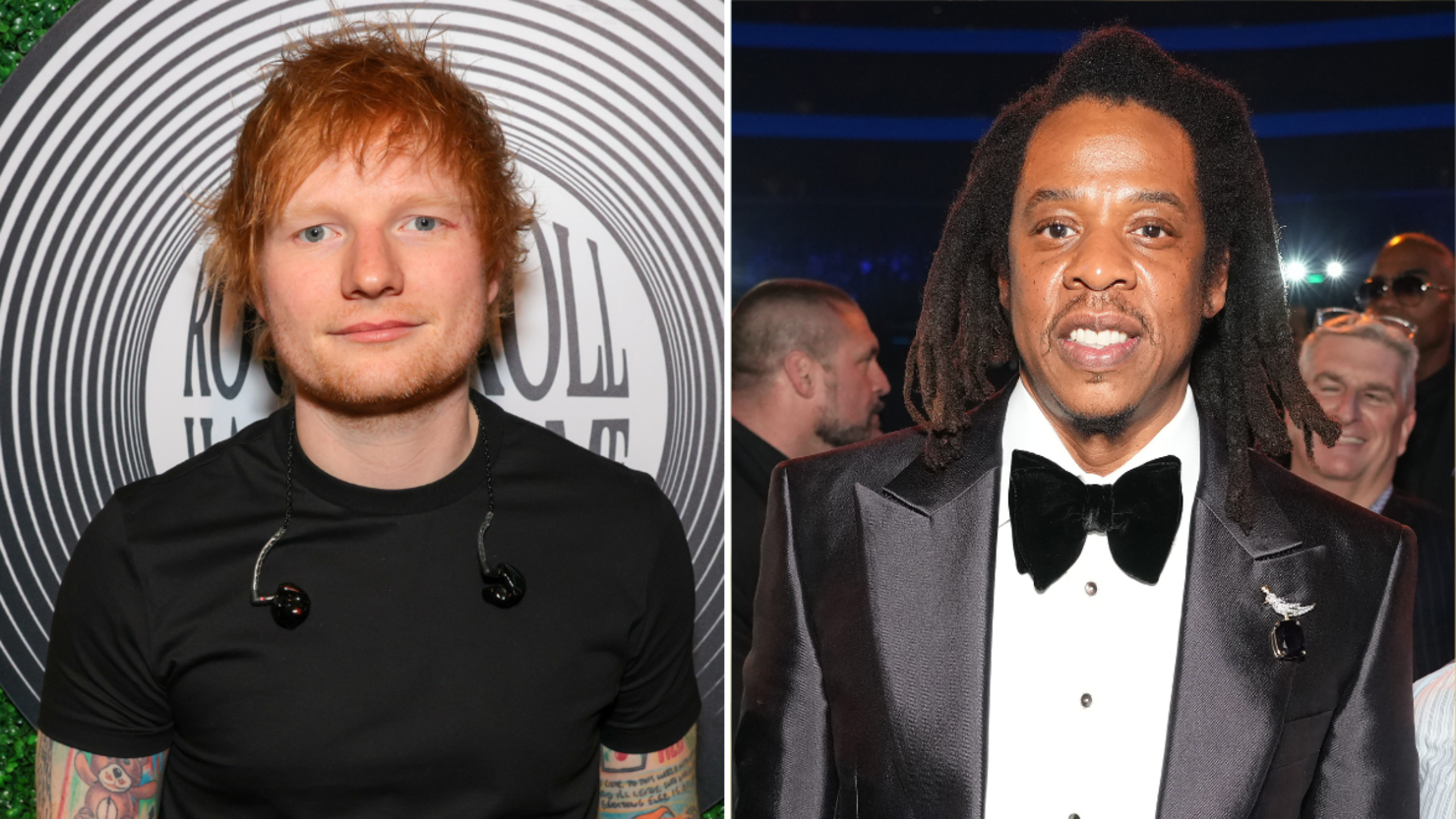 Ed Sheeran is opening up about the time he tried to get JAY-Z on one of his biggest songs to date.

In a new interview Rolling Stone published on Tuesday, March 28, the pop singer, who's preparing to release his new album - (Subtract) in May, had a flashback to the making of his 2017 album ÷ (Divide). He recalled his attempt to get JAY-Z to hop on "Shape of You" and shared the reason why Hov passed on the opportunity to collaborate on his smash hit. Apparently, the Brooklyn native didn't think the song needed a verse from him.
"We were in touch," Sheeran explained. "I sent him the song, and he said, 'I don't think the song needs a rap verse.' He was probably right. He's got a very, very good ear. He usually gets things right. It was a very natural, respectful pass."

JAY-Z was absolutely right. "Shape of You" spent weeks at the top of the charts all around the world. As of 2023, the record is certified Diamond. Since the single dropped six years ago, Sheeran has collaborated with several rap artists like The Game, Eminem, 50 Cent and more. He still hopes to knock out a collaboration with Hov one day, but at least he got to join forces with his wife Beyoncé for the remix to Sheeran's "Perfect."

It's rare to hear JAY-Z on another artist's track nowadays. The last time he threw down on a collaborative record was for DJ Khaled's "GOD DID" alongside Rick Ross, Lil Wayne, John Legend and Fridayy. After the song was nominated for several Grammy awards, Hov, Ross, Wayne, Legend, Fridayy and Khaled flew to L.A. to perform the song for the first time together.