VCU Coach Mike Rhoades Lands New Job: Report
By Jason Hall
March 29, 2023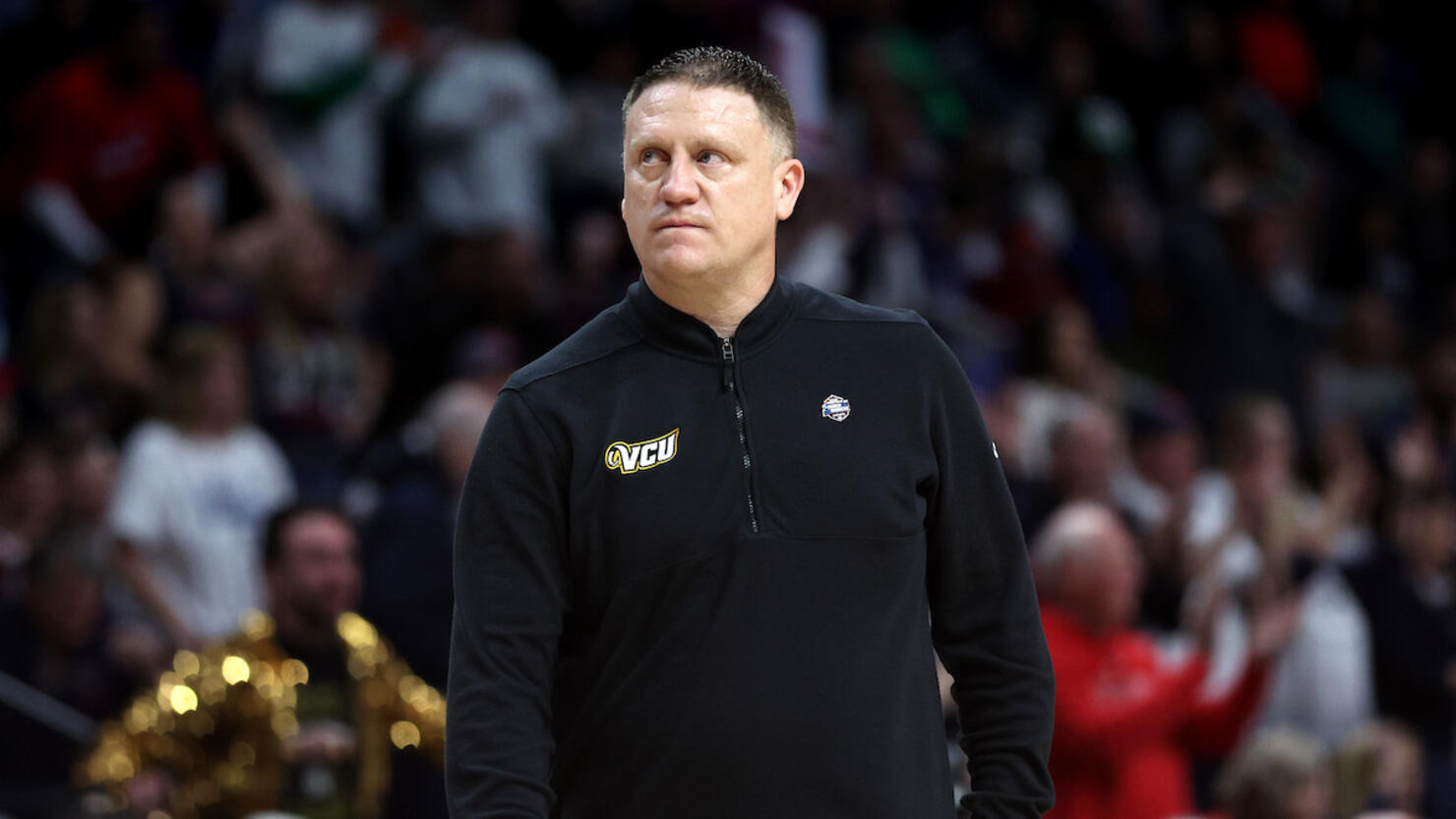 Penn State is reportedly working toward a deal to hire Virginia Commonwealth University men's basketball coach Mike Rhoades, sources with knowledge of the situation told ESPN's Pete Thamel on Wednesday (March 29).
A decision is expected to be made on Wednesday once "lingering issues" are addressed, according to Thamel.
"Sources: Penn State is in discussions with VCU's Mike Rhoades to be the school's next head coach. There's a few lingering issues, including board approval of the contract. A decision is expected today," Thamel tweeted.
Rhoades, 50, reportedly hadn't informed VCU officials of his decision to leave the program for Penn State as of Wednesday morning, however, there is "an increasing expectation of his departure" within the program, sources told Thamel.
Rhoades has not informed VCU officials of his decision, but there's an increasing expectation of his departure, per ESPN sources. https://t.co/IyhWh16R0N

— Pete Thamel (@PeteThamel) March 29, 2023
Rhoades is the latest VCU coach to be targeted by larger programs following a successful stint at the Atlantic 10 school, following his predecessors, Shaka Smart (2009-15) and Will Wade (2015-17). The Rams went 27-8 (15-(Atlantic 10) during the 2022-23 season, which included winning both the conference regular season and tournament titles, as well as appearing in the NCAA March Madness Tournament for the third time during Rhoades' six-year tenure.
The 50-year-old has a 373-189 career head coaching record, which includes a 129-61 (72-32) record at VCU, following previous stints at Randolph-Macon (1999-09) and Rice (2014-17). Rhoades will reportedly fill the vacancy left by former Penn State coach Micah Shrewsberry, who accepted the same position at Notre Dame earlier this month.