Zoey Speaks On His New Afrobeats Song & Shares Upcoming Album Title
By Tony M. Centeno
March 31, 2023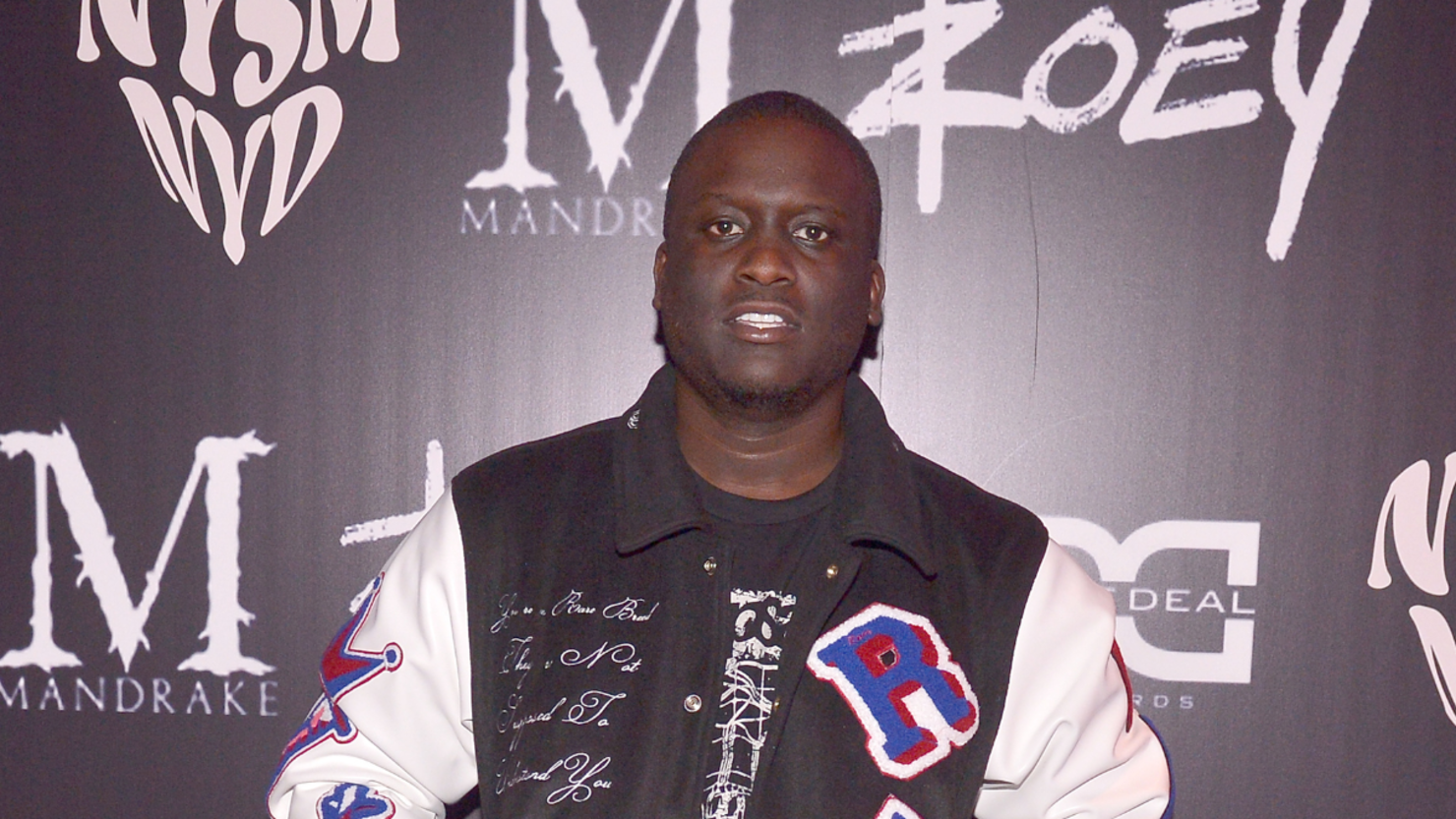 Miami's own Zoey plans to take his fans on an unforgettable journey with his upcoming project.

The seasoned rapper and entrepreneur recently delivered his latest single "Bonjour." The afrobeats record samples a popular loop from Ja Rule and Ashanti's "Mesmorize," which stems from Diana Ross and Marvin Gaye's 1973 hit "Stop, Look, Listen (To Your Heart)." Zoey's song turns the 2002 classic into a fresh club banger that's bound to kick off any party during Spring Break and beyond. He played the track produced by ATG Music in public for the first time at an exclusive event he hosted last Friday inside the Mandrake in Miami Beach.
"I recorded the record back in October," Zoey tells iHeartRadio about making the song. "My producer, which is ATG Music, gave me the beat like springtime 2022 but I never recorded it until… I was dealing with a little depression and s**t like that and and I just was like, 'lemme just go to the studio.' And then I went to the studio by myself. I was so low and that was the first beat I pulled up. When he originally sent me the beat, obviously I remembered the song from before. I remember Smiles and Southstar and I remember Ja Rule's "Mesmerize." So I was like 'Oh yeah I'm gonna definitely do like a Afrobeats version of that. And then I came up with the record in like 10 minutes."

The feedback on Zoey's new single is impressive. "Bonjour" spent the past week at the top of Hip-Hop/R&B charts across multiple streaming platforms, and it's got all of his fans hype about what's next. His new joint is the first offering off his upcoming project Meet Me At Customs, which will be his first full-length since he dropped Thanks For Doubting Me last year. The Haitian rapper says his upcoming project is set to arrive in June and will sound like a sonic trip around the world. He's currently in the process of filming videos for the project.

"I'm gonna be taking y'all everywhere pretty much," Zoey says. "Africa, London, Paris, just giving y'all the different vibe, a different side."

The rapper formerly known as Zoey Dollaz has been making hits ever since he broke out with his smash hit "Blow a Check" in 2015. In the years following the success of the record, he released a handful of projects like Port-Au-Prince (2016), Nobody's Safe (2017), M'ap Boule (2017) and Last Year Being Humble (2019). Zoey, who recently dropped the "Dollaz" from his stage name, has also appeared on tracks alongside the likes of Diddy, Wyclef Jean, Mozzy, the late DJ Kay Slay and more.

In addition to his music career, Zoey has also been busy with his various business ventures. He currently owns and operates a Haitian food truck called "ZBACHI." The rapper also runs an bulletproof car service for celebrities and athletes. Aegis car service is based in Miami but is also available in other major cities like New York City, Los Angeles and Atlanta.

Stream "Bonjour" below and look out for Zoey's new album Meet Me At Customs this summer.