South Carolina City Among The 'Most Beautiful & Affordable' Places To Live
By Sarah Tate
April 3, 2023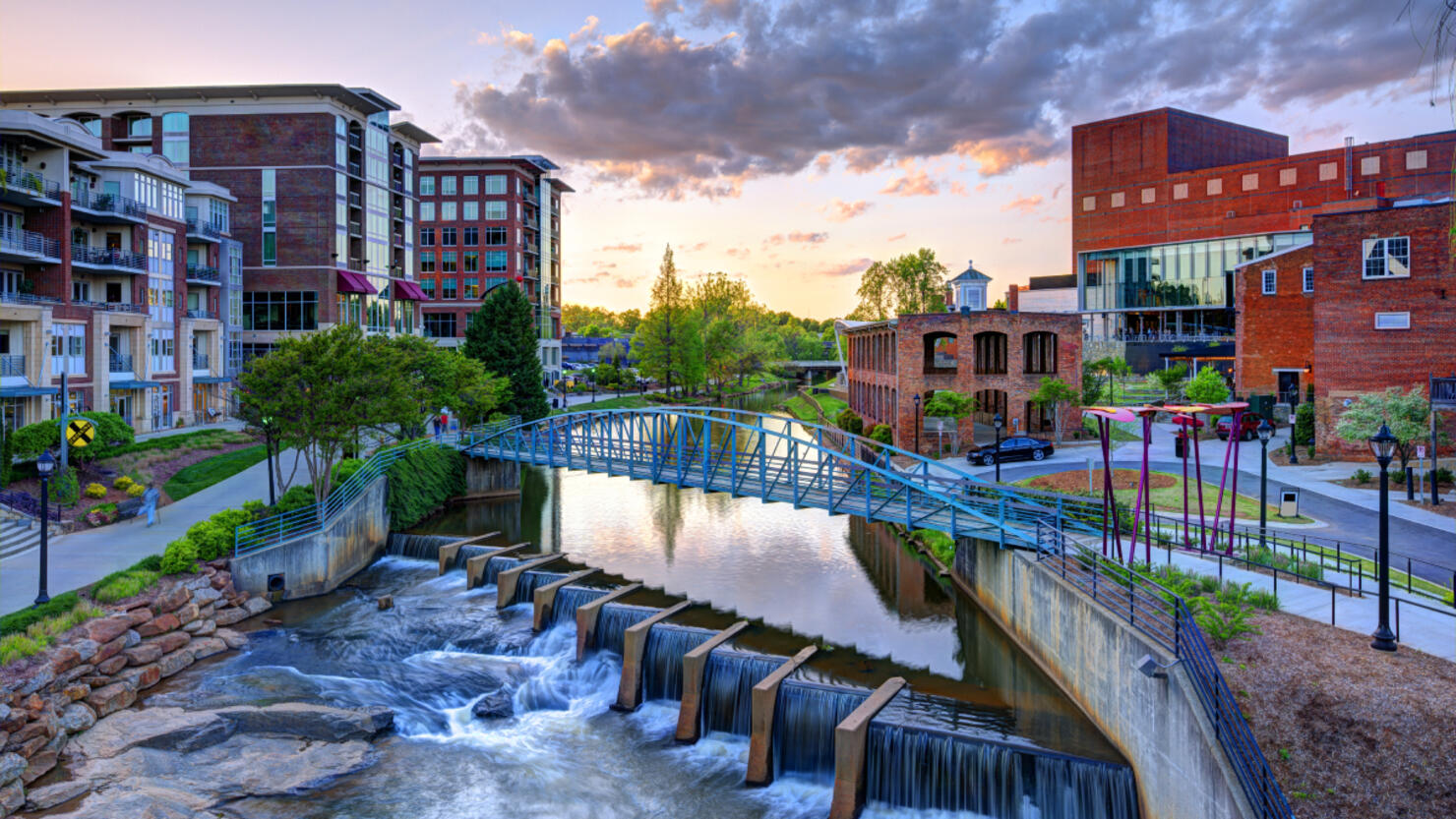 One city in South Carolina was recognized for being a great place to live that is easy on both the eyes and the wallet. Travel + Leisure compiled a list of the most beautiful and affordable cities in the U.S., using data from U.S. News & World Report's 2022 to 2023 rankings evaluating cost of living, quality of life, median monthly rent and median home price compared to national average.
Greenville is among the site's choices for cities that are both affordable and beautiful, combining stunning natural views and small city life with median home prices cheaper than the national average. Here's what the site had to say:
"Greenville, situated at the base of the Blue Ridge Mountains in South Carolina, is renowned for its lively downtown with exciting restaurants, unique boutiques, and picturesque views of Falls Park on the Reedy. With its newly revived downtown area, Greenville has seen a growth in its allure to prospective residents. The cost of living here is affordable; the median home price (about $320,000) still falls under the national median."
These are the site's picks for the 10 most beautiful and affordable places to live from coast to coast:
Hickory, North Carolina
Grand Rapids, Michigan
Greenville, South Carolina
Louisville, Kentucky
Knoxville, Tennessee
St. Louis, Missouri
Dallas-Forth Worth, Texas
Raleigh-Durham, North Carolina
South Bend, Indiana
Pittsburgh, Pennsylvania
Check out Travel + Leisure's full list to read up on what makes these cities special.