Donald Trump Surrenders To Face Business Fraud Charges In New York City
By Bill Galluccio
April 4, 2023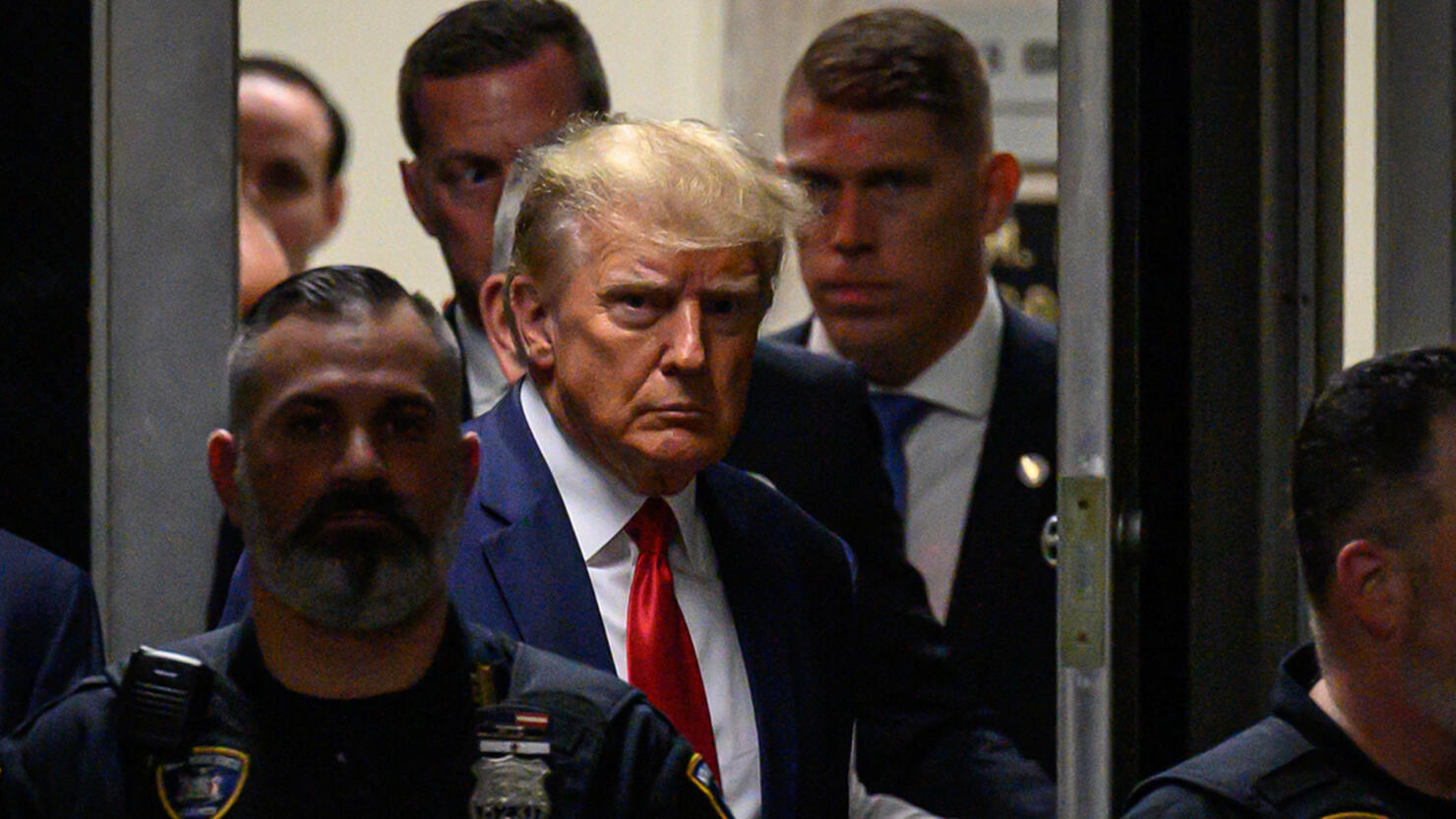 Former President Donald Trump arrived at New York Criminal Court on Tuesday (April 4), where he pleaded not guilty to 34 counts of business fraud. Trump is the first former president in U.S. history to face criminal charges.
"Heading to Lower Manhattan, the Courthouse. Seems so SURREAL — WOW, they are going to ARREST ME. Can't believe this is happening in America. MAGA," Trump wrote on his way to the courthouse on Truth Social.
He entered the Manhattan District Attorney's Office just after 2 p.m. ET. and was taken for processing. Trump did not speak to the media before he entered the courtroom or after he left.
The charges stem from an investigation into hush money payments made to Stormy Daniels in the leadup to the 2016 presidential election.
After Trump left the courthouse, his lawyers blasted the indictment.
"It's not a good day – I don't expect this to happen in this country," lawyer Todd Blanche said after exiting the courtroom. "The indictment itself is boilerplate. It's really disappointing. It's sad, and we'll fight it."
Manhattan District Attorney Alvin Bragg spoke about the charges during a press conference after Trump's arraignment.
"The participants' scheme was illegal. The scheme violated New York election law, which makes it a crime to conspire to promote a candidacy by unlawful means," Bragg said.
"Under New York State law, it is a felony to falsify business records with intent to defraud and intent to conceal another crime. That is exactly what this case is about: 34 false statements made to cover up other crimes. These are felony crimes in New York state," he added.
Trump is also under investigation in Georgia for alleged election interference. He is also the subject of a special counsel investigation into his alleged attempts to overturn the election and his handling of classified documents.
After his arraignment, Trump will return to his Mar-a-Lago home in Florida. He is expected to deliver public remarks later tonight.