Bill Belichick Has Shopped Mac Jones To Multiple Teams: Report
By Jason Hall
April 4, 2023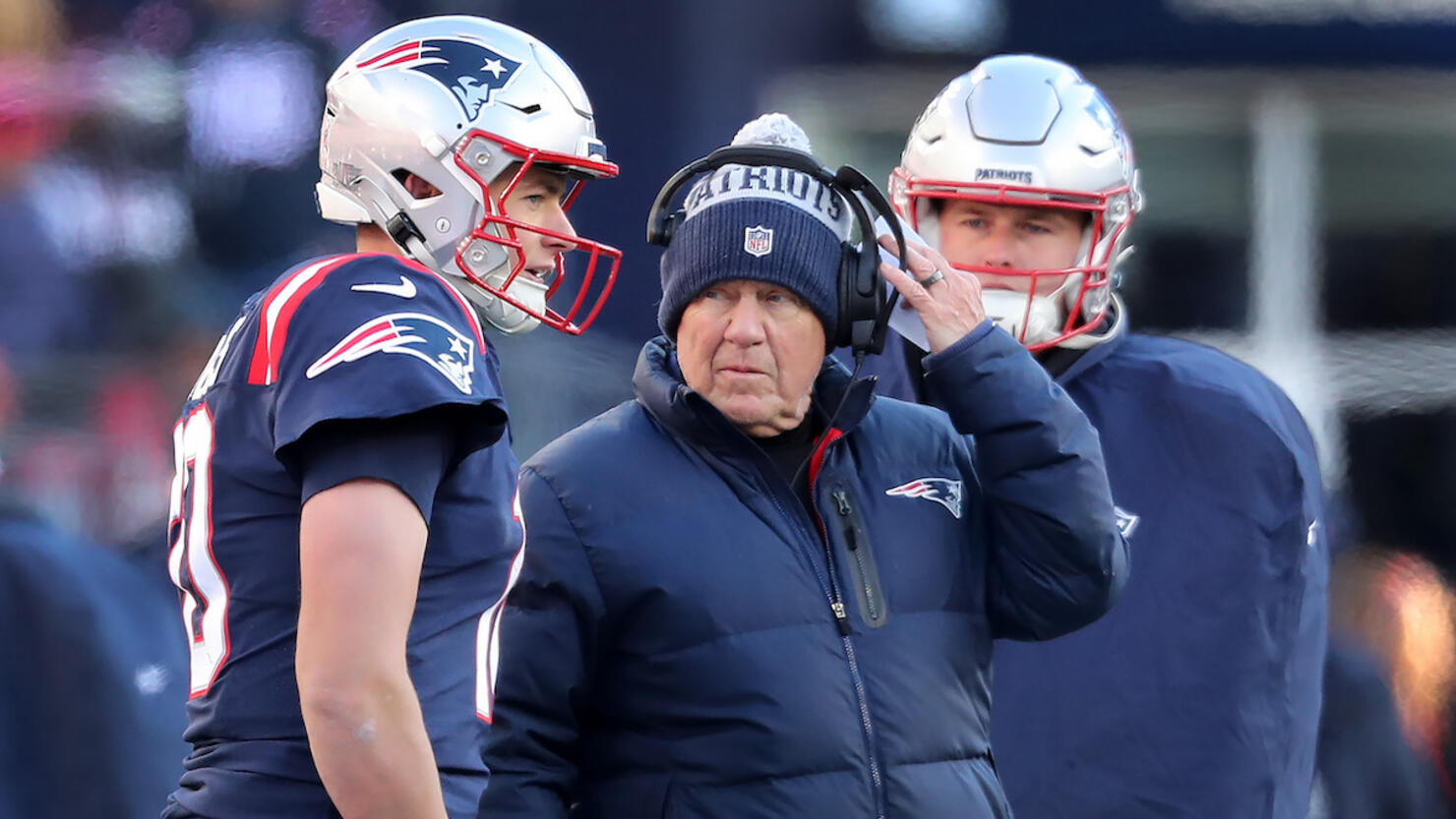 The New England Patriots coach Bill Belichick has reportedly shopped quarterback Mac Jones "to multiple teams during the 2023 offseason," a source with knowledge of the situation told ProFootballTalk's Mike Florio on Tuesday (April 4).
The Las Vegas Raiders, Houston Texans, Tampa Bay Buccaneers and Washington Commanders were among the potential suitors, however, a full list of teams was not known, according to Florio.
The report of trade talks comes amid reported tension between Jones and Belichick over the coach's refusal to commit to the former first-round pick as the team's starting quarterback in 2023. Last week, Patriots owner Robert Kraft appeared to have given Jones, a former first-round pick, his public support despite struggling during his second NFL season.
"I'm a big fan of Mac," Kraft told reporters via ProFootballTalk. "He came to us as a rookie. He quarterbacked in his rookie season and did a very fine job I thought. We made the playoffs. I think we experimented with some things last year that frankly didn't work when it came to him, in my opinion."
Kraft has, however, publicly deferred to Belichick in terms of running "my football team" and recently appeared to be in favor of a potential trade to acquire Baltimore Ravens quarterback Lamar Jackson, who he claimed had told their mutual friend, rapper Meek Mill, that he wanted to join the Patriots prior to announcing that he requested a trade last month.