Tanya Tucker Unveils 'New Endeavor' After Country Hall Of Fame Announcement
By Kelly Fisher
April 5, 2023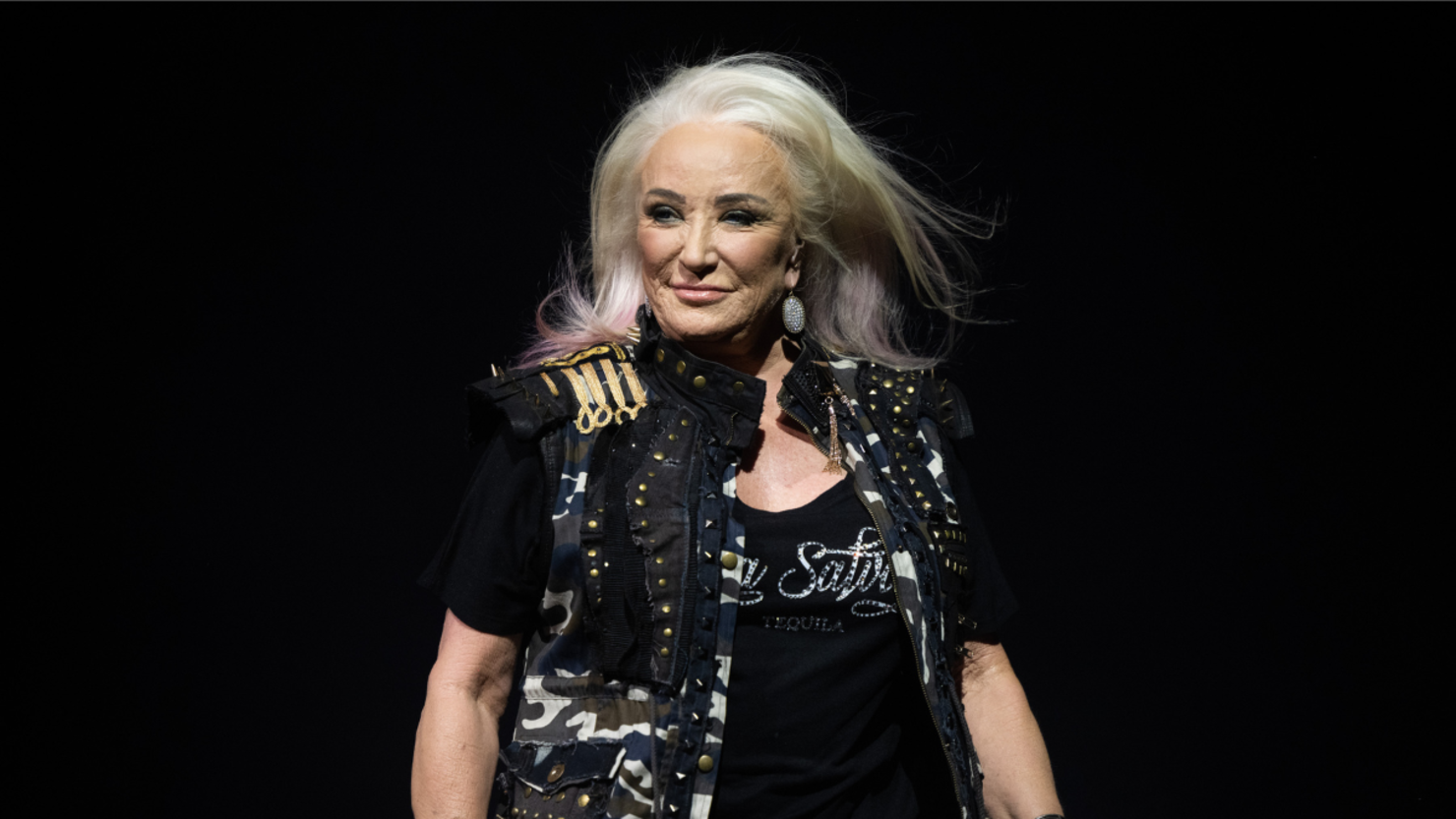 Tanya Tucker unveiled details about her soon-to-release album, shortly after the announcement that she would be inducted into the Country Music Hall of Fame and Museum this year. Tucker's upcoming project, Sweet Western Sound, sees the inductee teaming up with Brandi Carlile and Shooter Jennings.
Tucker said as she announced the album on her social media channels on Wednesday (April 5) that Sweet Western Sound "is another revelation and I'm excited to see what folks think of our new endeavor. It's ALWAYS a trip working with [Brandi Carlile] and [Shooter Jennings]. I didn't know if we'd be working together again on a new album after While I'm Livin'!! But we did it! Lots of new things we did this time and I even co-wrote some of the songs, which means a lot to me. Brandi says we're MAGIC together, and I'm starting to believe her!!!!"
Sweet Western Sound follows Tucker's 2019 project, While I'm Livin', which was her first new album in 17 years. Tucker's reintroduction to a new generation earned her a GRAMMY for Best Country Album and Best Country Song for "Bring My Flowers Now," notes her record label. Tucker's forthcoming album "stands on Tucker's exquisitely warm and wizened vocals and a spectacular collection of cut-deep songs—an assertive and confident declaration of vitality and purpose from an irrepressible and irreplaceable country music icon." Carlile and Jennings produced the 10-track collection:
1. Tanya (written by Billy Joe Shaver, Tanya Tucker)
2. Kindness (written by Tim Hanseroth, Phil Hanseroth)
3. Breakfast In Birmingham featuring Brandi Carlile (written by Brandi Carlile, Bernie Taupin)
4. Waltz Across a Moment (written by Shooter Jennings)
5. Ready As I'll Never Be (written by Brandi Carlile, Tanya Tucker)
6. The List (written by Brandi Carlile, Tanya Tucker)
7. Letter To Linda (written by Tanya Tucker, Shooter Jennings)
8. City of Gold (written by JT Nero)
9. That Wasn't Me (written by Brandi Carlile, Tim Hanseroth, Phil Hanseroth)
10. When The Rodeo Is Over (Where Do the Cowboys Go?) (written by Billy Don Burns, Craig Dillingham)
Carlile was one of the first artists to post a tribute to Tucker after she was named as a Hall of Fame inductee earlier this week, gushing that she "CALLED IT!! We're GOING to the hall of fame. …You earned every bit of this and I'm so proud to be your friend CONGRATULATIONS hall of famer!!"
Vince Gill revealed the class of 2023 Country Music Hall of Fame and Museum inductees on Monday morning (April 3), taking the podium at the renowned Hall of Fame Rotunda in Nashville, Tennessee. Tucker is this year's inductee in the Veteran Era Artist category, alongside Patty Loveless in the Modern Era Artist category and Bob McDill in the Songwriter category (which is awarded every third year, in rotation with the Recording and/or Touring Musician and Non-Performer categories).
"It was wonderful to have all three of my kids beside me when I got the news," Tucker said in a statement when she was announced as a Hall of Fame inductee. "The only way it could've been any better is if my parents Beau and Juanita Tucker could have been there too. They are the reason and the root of all my success in music. And the fans — they are everything! When I walk in that Hall they will all be with me."
Tucker's Sweet Western Sound is set to release on June 2. Listen to "Kindness" here: