Jon Rahm Predicted Masters Win In 2013 Tweet
By Jason Hall
April 10, 2023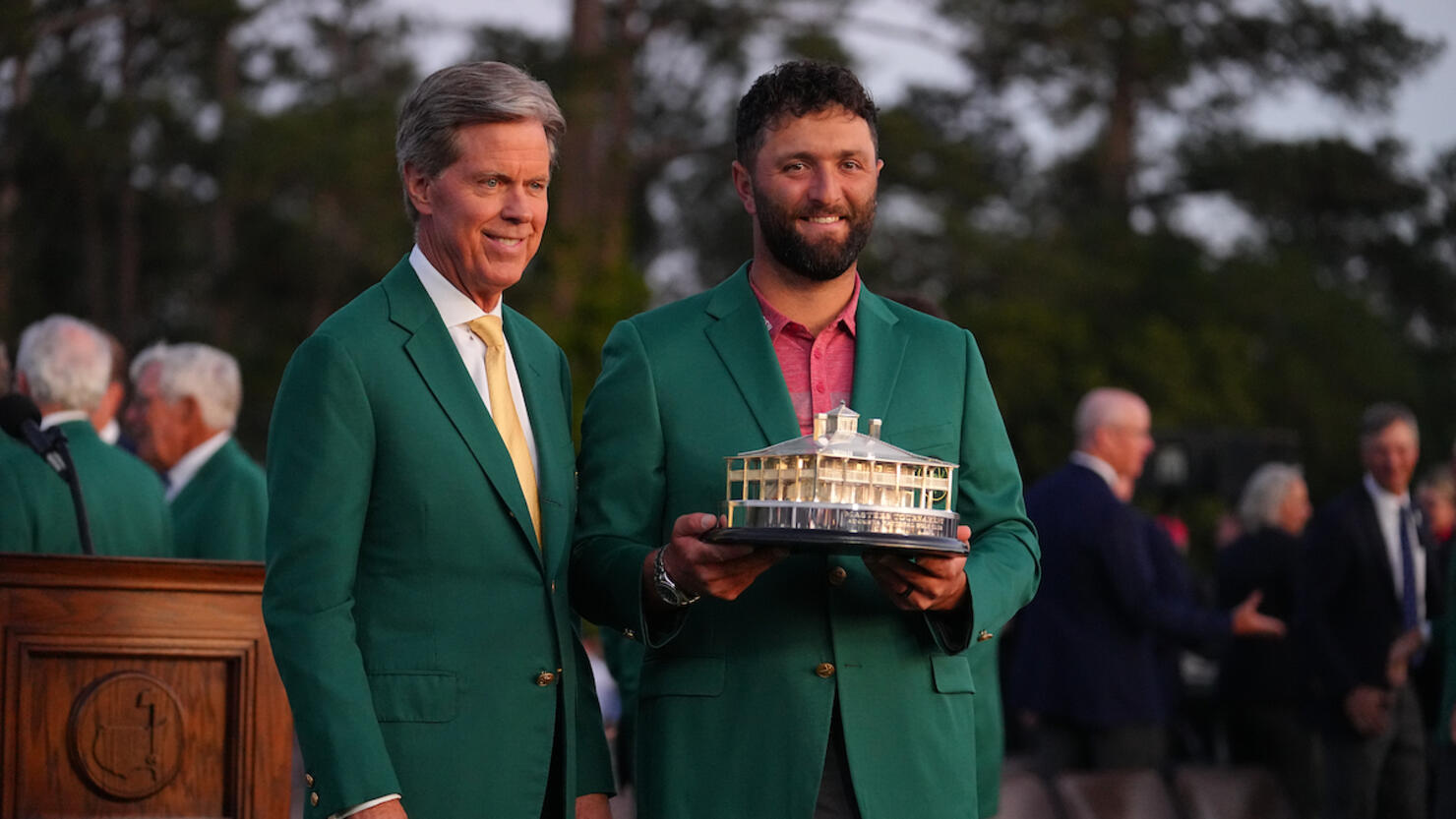 Masters champion Jon Rahm appears to have called his shot nearly 10 full years prior to his victory on Sunday (April 9).
A tweet shared by Rahm on November 8, 2013 in which he wrote, "I am going to win the masters," tagging his then-Arizona State golf coach, Tim Mickelson, the brother and now-caddie of three-time Masters champion Phil Mickelson, and sharing a photo of a Panda Express fortune cookie message that stated, "your talents will be recognized and suitably rewarded." Additionally, the tweet happened to be shared on 11:13 p.m. ET on 11/8/13, though the golfer was likely on Mountain Time when he posted the photo.
Rahm's 2013 tweet went viral after the Spaniard won the 2023 Master tournament, finishing 12-under for the tournament after shooting 3-under during the final round.
Rahm, 28, entered the day trailing Brooks Koepka (-11) by two strokes. Koepka shot 3-over to finish tied for second with Phil Mickelson at 8-under.
Rahm at Augusta National Golf Club for the first time, with his fourth-place finish at the 2018 Masters serving as his previous best finish. The Spaniard had four birdies and one bogey to finish with a total of 69 on Sunday to win his second major title, having previously won the 2021 U.S. Open.
Rahm averaged 61% for par and 26% for birdies throughout the four-day tournament. The 28-year-old moved up from No. 3 to No. 1 in the Official World Golf Rankings following his Masters win, replacing 2022 Masters champion Scottie Scheffler, who dropped to No. 2.
Sunday's green jacket ceremony marked the first time the then-No 1 golfer put the green jacket on the player who would surpass him. Scheffler finished tied for 10th at 4-under, shooting 3-under on Sunday with five birdies and two bogeys for a total of 70 for the final round.
Former Masters champion Jordan Spieth make a final-round push with nine birdies to finish tied for fourth at 7-under.