Jordan Davis Jokes: 'When I Grow Up, I Want To Be Dierks Bentley'
By Kelly Fisher
April 11, 2023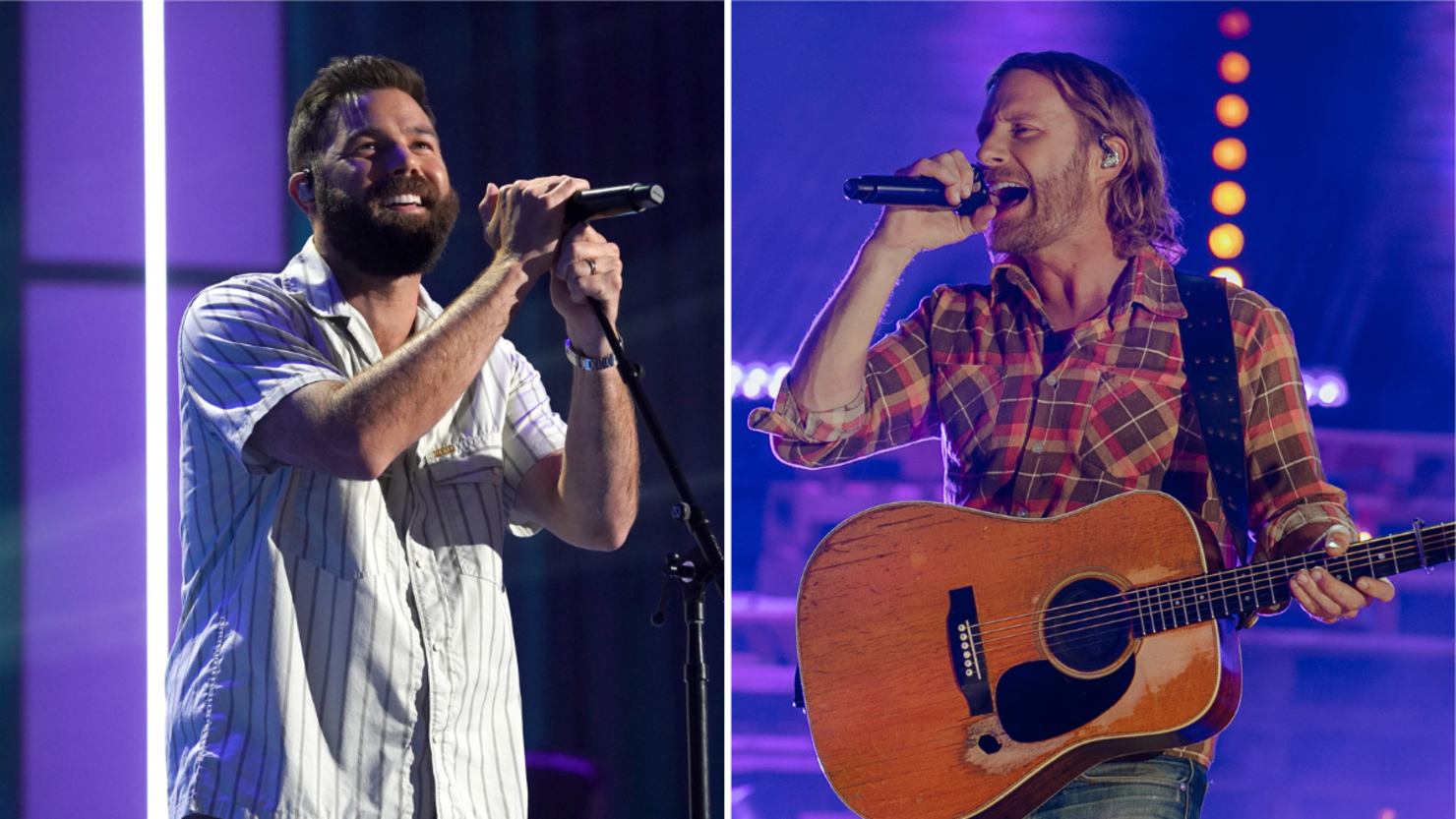 Jordan Davis is gearing up for a summer on the road with Dierks Bentley before kicking off his own headlining trek in late August, and the "Next Thing You Know" artist clearly holds his tour mate in high regard.
"When I grow up, I want to be Dierks Bentley," Davis said with a laugh, per his record label. "I know I've made that joke before, but like I just love that guy to death. I feel like I know, not just Dierks, I know his band pretty well. Dan, his fiddle guy, I've known for longer than I've known Dierks. More importantly like, it's a master class. That band is so good. Dierks is an entertainer to the unth degree and just really, really great people and this job gets tough and being on the road with really good people makes it a little bit easier. So, and it doesn't suck that Dierks can fly a plane, so we can be home pretty quick if he's got any open seats. Dierks, I'd love to hop in there with ya. I'll even help you fly, if you need some help, you know? I'm kidding—you're flying the whole way."
Bentley is set to start his summer tour on June 1 in Toronto, Ontario. The tour is in support of his 10th studio album, Gravel & Gold, which released in February. The 14-track project includes "Same Ol' Me," "Sun Sets In Colorado," "Cowboy Boots" featuring Ashley McBryde, "God," "High Note" featuring Billy Strings, and other highlights. In addition to Davis, special guests on Bentley's tour include Elle King, Tracy Lawrence, Tyler Braden, Caylee Hammack, Hot Country Knights, Kameron Marlowe, The Cadillac Three, The Red Clay Strays, Molly Tuttle & Golden Highway, Shane Smith & the Saints, Caitlyn Smith and Hailey Whitters.
Davis unveiled his "Damn Good Time Tour" stops following the release of his latest project, Bluebird Days. Special guests on select dates include Avery Anna, Gabby Barrett, Danielle Bradbery, Flatland Cavalry, Greylan James, Dylan Marlowe, Kameron Marlowe, Jameson Rodgers, Mike Ryan, Conner Smith and Georgia Webster. See his upcoming tour dates below.
Davis is part of the all-star iHeartCountry Festival lineup on May 13, at Moody Center in Austin, Texas. Fans across the country will able to tune in to all of the incredible live performances at this year's iHeartCountry Festival as the event will be broadcast on iHeartRadio country stations nationwide, and on iHeartRadio.com as well as the iHeartRadio app on Saturday, May 13th at 8pm ET/5pm PT.