Cleveland Browns' Stadium To Get A Different Name
By Jason Hall
April 13, 2023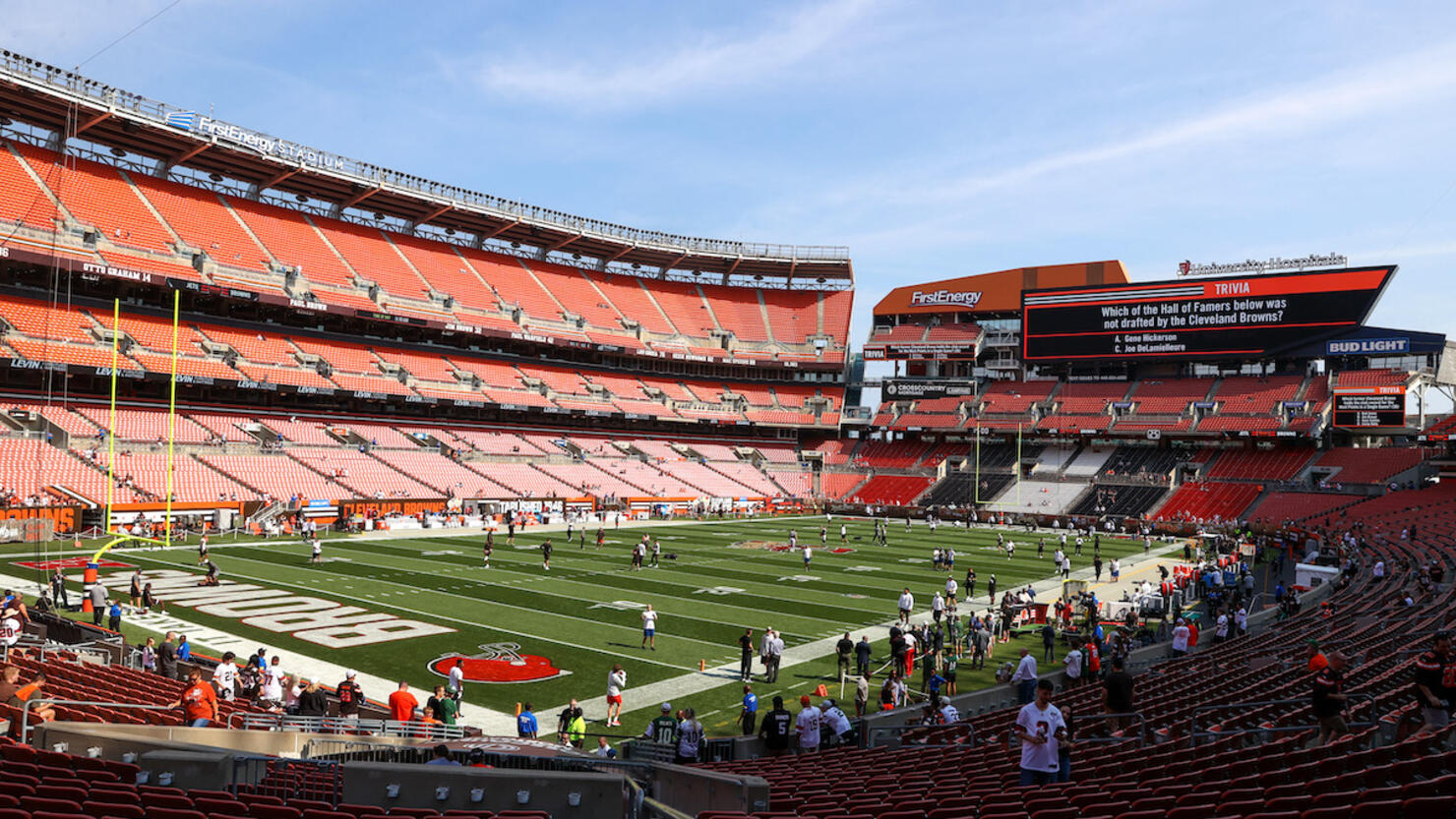 The Cleveland Browns will re-name their stadium 'Cleveland Browns Stadium' after reaching "an amicable decision to end their stadium naming rights agreement" with FirstEnergy Corp., the team announced on their official website Thursday (April 13).
"Together with the Browns, we have worked to enrich our communities while increasing awareness of FirstEnergy as an energy leader. Since we signed this agreement ten years ago, our priorities have shifted as the company evolved from a competitive energy supplier to a regulated utility, and as a result, our corporate initiatives must also evolve," said John Somerhalder, interim president and CEO. "Like the rest of northern Ohio, we remain passionate Browns fans and will cheer them on in upcoming seasons. We also look forward to maintaining our deep relationships with civic, arts and other organizations to bring good energy to our communities."
"We've had a great association with FirstEnergy for more than two decades, and we appreciate this partnership and what it has created for our team and the broader northeast Ohio community," said Haslam Sports Group COO Dave Jenkins. "We reached this amicable agreement that is consistent with the productive relationship we have always enjoyed, and we wish FirstEnergy success with their future initiatives. Our home stadium will return to its former name, Cleveland Browns Stadium."
The former Cleveland Browns Stadium changed its name to FirstEnergy Stadium upon its agreement with FirstEnergy in 2014. The stadium was named Cleveland Browns Stadium during the Browns' first 15 seasons following the franchise's return to the NFL in 1999.
The original Browns franchise, which moved and rebranded to the AFC North Division rival Baltimore Ravens in 1996, played at Cleveland Stadium from 1946-95. Cleveland Stadium was also the former home of the now-Cleveland Guardians from 1946-95 before completing demolition in early 1997.