Bad Bunny Left Speechless As Post Malone Crashes Coachella Performance
By Dani Medina
April 15, 2023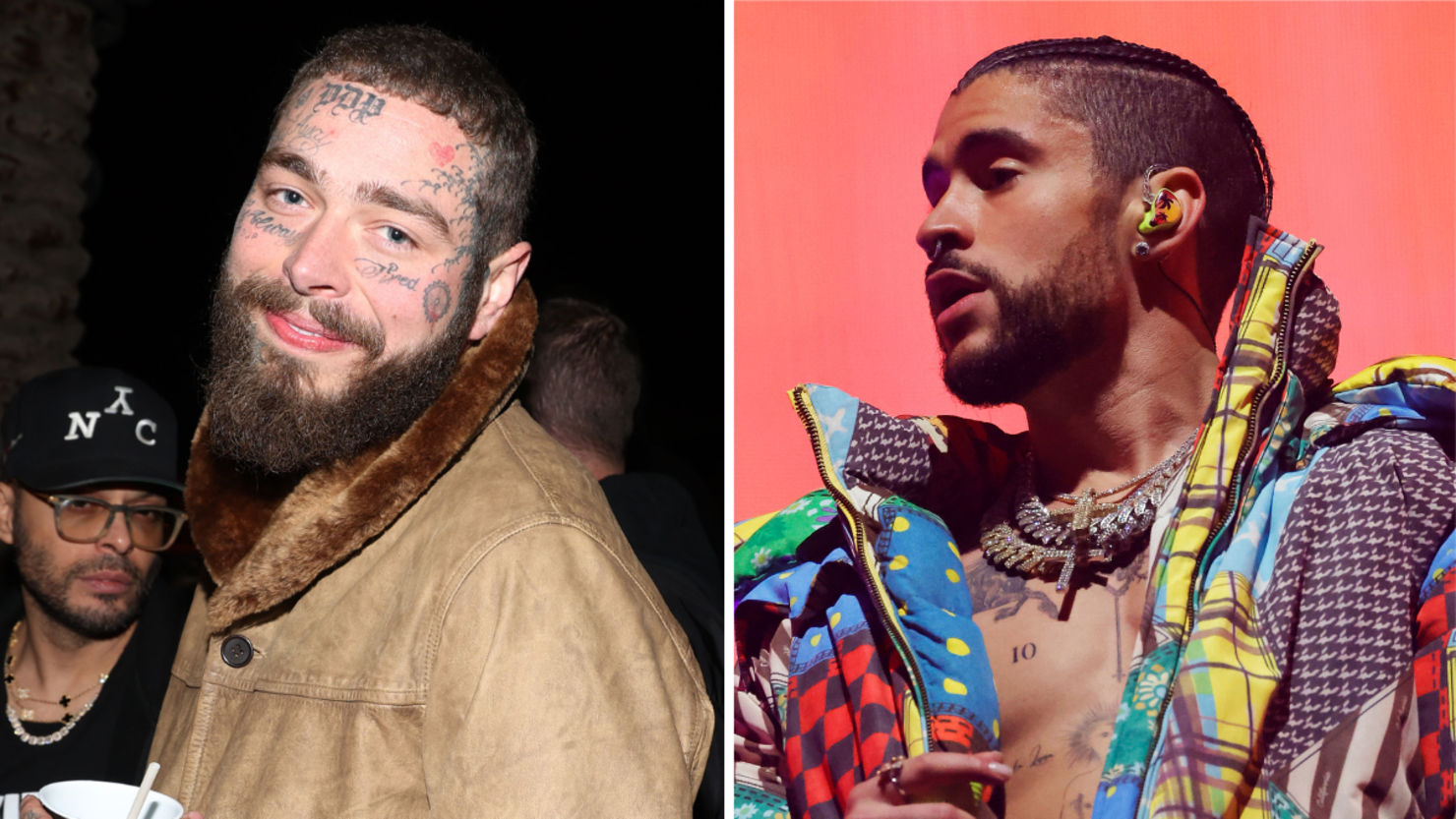 Bad Bunny was left speechless after Post Malone crashed his headlining Coachella set on Night 1 on Friday (April 14)! After performing "Un Coco" as he walked through the crowd, Post Malone was waiting for him on stage with two stools and a guitar near a fireplace.
Bad Bunny is seen looking around all confused, wondering if Ashton Kutcher is gonna pop up to punk him.
"Why the f--- are you here?" Bad Bunny asked Posty, who responded simply, "You paid me to be here." The "Moscow Mule" singer was definitely in on the prank it seems. "OK, OK, OK, I forgot, I'm sorry, me olvidé ... Yo le invitó," he said, and the two engaged in a long, brotherly embrace.
After a hilarious back and forth between the two singers, they performed three of Bad Bunny's hits acoustically, including "La Canción" and "La Noche De Anoche." There were a few technical difficulties during their seemingly impromptu performance when one of the microphones wouldn't work, but the crowd was sure to take over the singing of two of Benito's biggest songs.
Bad Bunny proceeded to play DÁKITI with another special guest, Jhayco, as they floated across the stage in moving jet skis. And yes, Post Malone was still on the stage during this performance living his best life.
Also during Bad Bunny's set, he seemingly threw shade at Harry Styles. 👀
Check out videos of Bad Bunny and Post Malone below:
Bad Bunny told the crowd that he's teaching Spanish to Post Malone, and Postt is helping him with English. 🤣

At the end, they send each other kisses!pic.twitter.com/yT1EfHpV4E

— Post Malone News (@NewsPosty) April 15, 2023