Victoria Justice Puts Ariana Grande Feud Rumors To Rest: 'This Is So Dumb'
By Rebekah Gonzalez
April 18, 2023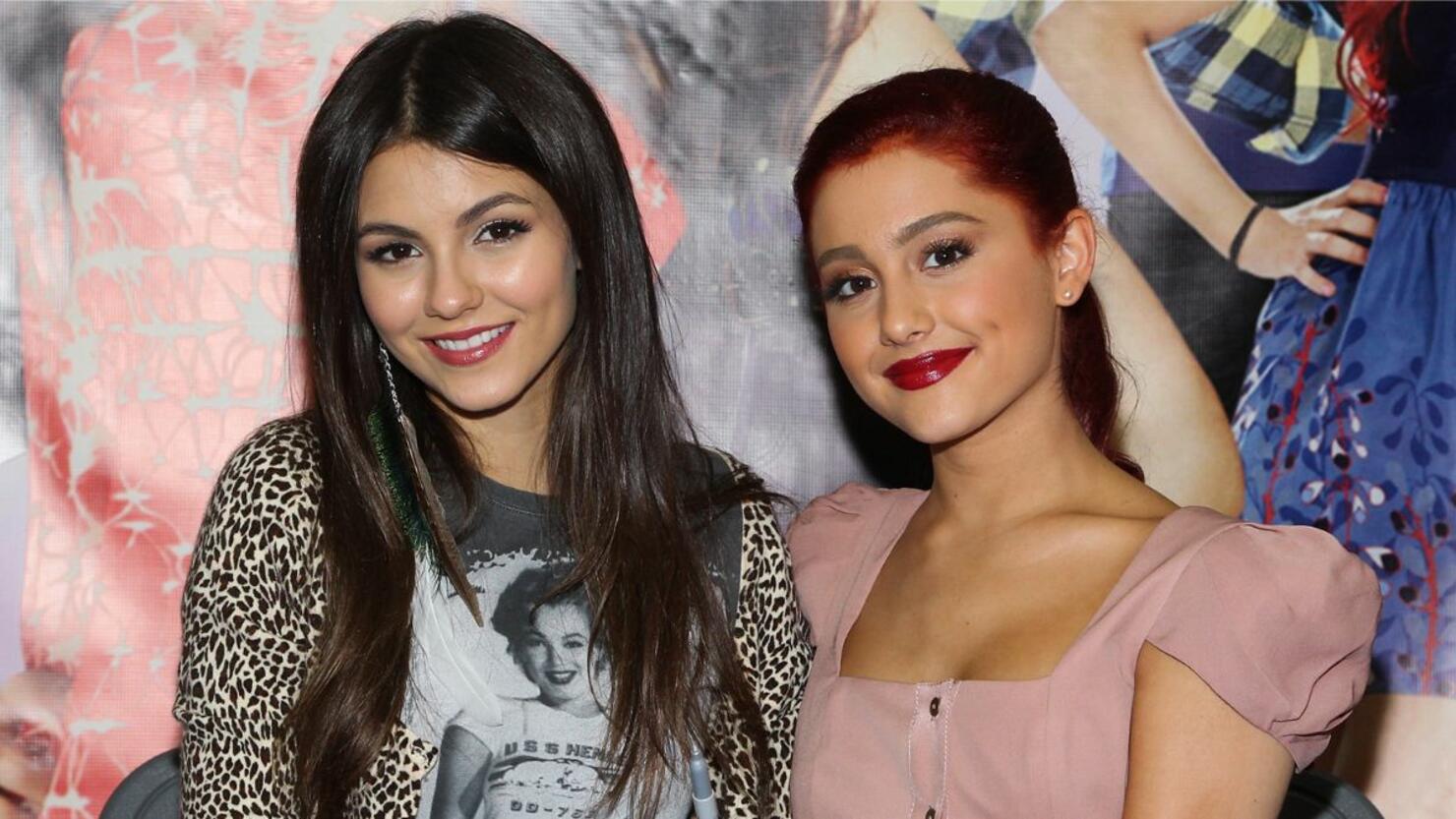 Victoria Justice is addressing the longtime rumors of a feud between her and her former Victorious costar Ariana Grande. During an interview with E! News The Rundown, Justice set the record straight. "I don't even need to talk about this anymore but Ariana texted me and we were both like 'This is so stupid,'" she said of the feud rumors.
For those who need a refresher, an old interview featuring Ariana, Victoria, and their other costars Liz Gillies and Daniella Monet became a viral meme after people believed Victoria was jealous of the attention Ariana was getting in the video. "I think we ALL sing," became a commonly used meme when you wanted to express annoyance or jealousy.
Victoria continued, "This whole narrative was created of me being jealous of her, us not being friends. I feel like it's this constant story of the media and people wanting to pit people against each other and it's just so not even relevant anymore. But I think that was probably the biggest thing where I was like 'This is so dumb,'" she added before laughing. "Ten years later... how is this even a story? This is so stupid."
Before Ariana became one of the biggest pop stars around, fans first got to know her through her quirky role as Cat Valentine on the Nickelodeon sitcom Victorious. Victoria played the show's main character, Tori Vega. The show ran from 2010 to 2013.