Ariana Grande Responds To Her Unreleased Demos Leaking Online
By Rebekah Gonzalez
April 18, 2023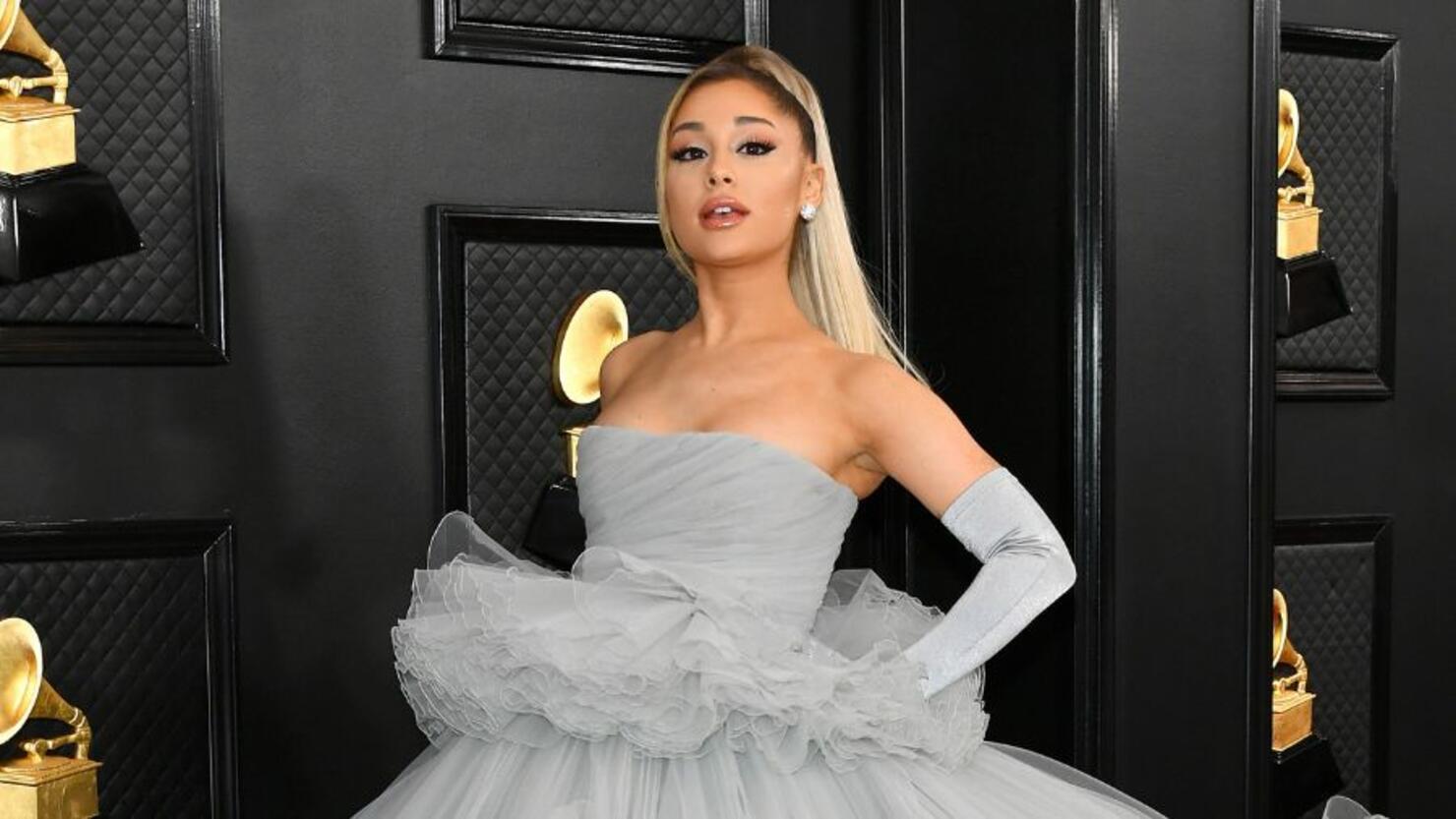 Ariana Grande celebrated the one-year anniversary of her makeup brand R.E.M. Beauty being sold at Ulta Beauty with a surprise Q&A and makeup tutorial. The pop star answered some fan questions ranging from her role in the highly-anticipated WICKED film adaptions to her unreleased demos that have been making the rounds on TikTok.
"You guys have heard every bad song and bulls—t demo I've ever made," Ariana said in response to the leaked demos. "Hilarious! It's impossible to keep things from you. You gotta take some swings and misses." She also jokingly added, "You've stolen all my unreleased music. It's horrible."
The singer just recently revealed that the WICKED crew is halfway through filming the first of two movies, which is set to release on November 27th, 2024.
"Life is beautiful and surreal. I'm learning so much and I'm growing so much right now and I'm working my a– off and I'm enjoying and savoring every moment of it," she said of playing the role of Glinda the Good Witch opposite Cynthia Erivo's Wicked Witch of West. "It's weird because it's exhausting but I'm not tired," she added. "I will do it again right now. Every single thing — I don't want to stop, I don't want to do the weekends, I don't want to go home, I don't want to leave ever. So, Cynthia and I are — this is the phrase we keep saying — husks. We are shells of people, and I'm savoring every single second humanly possible."
She also revealed that Glinda will be wearing some R.E.M. Beauty products even though she told her makeup artist to not feel pressure to use makeup from the line. "I don't want to go into this with any rules or requests," she explained. "I want us to find [Glinda] from the ground up. I just want to sit down and let you play and we'll find her together. I wanted to be a new girl."
Check out some stunning new photos of Ariana as Glinda below!