Metallica's James Hetfield Reveals Role In 'Inventing A Genre Of Music'
By Logan DeLoye
April 19, 2023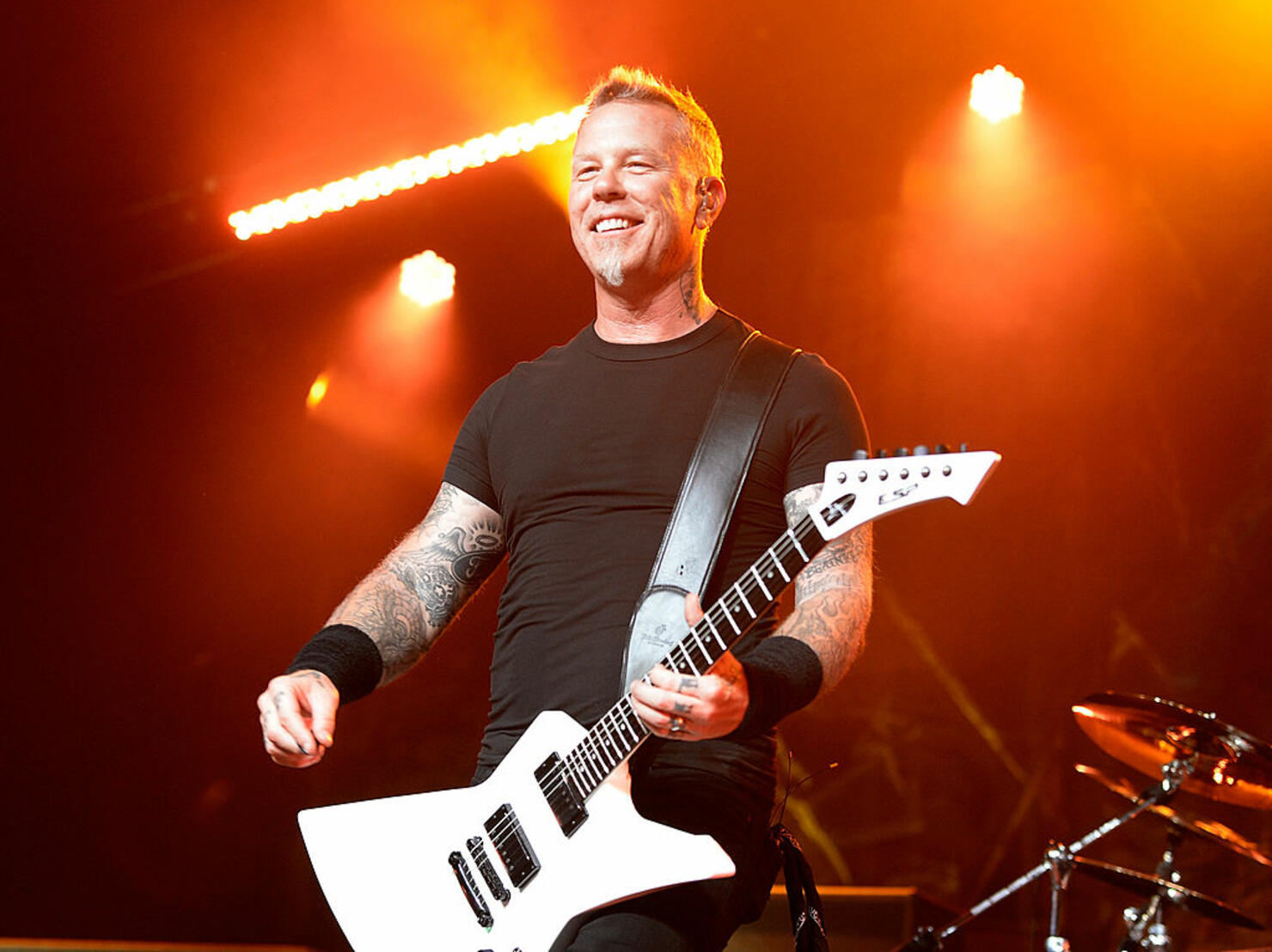 Photo: Getty Images North America
Metallica frontman James Hetfield sat down with The Project on Tuesday to discuss his part in "inventing a genre of music." He shared that the band's involvement in the evolution of thrash and heavy metal music was simple.
"We want to put out what we feel is our best. I'd love to take credit for it but it just worked out. We were playing music that we wanted to hear, as simple as that. People don't understand how important things are in the moment when you're doing them until later on which is great because if we thought it was that important, we would have screwed it up probably."
Metallica just released their 11th studio album, 72 Season, proving that the genre is here to stay. The "Enter Sandman" standouts have performed on every single continent, and were recently recognized by Elton John for creating one of the "best songs that has ever been written" in reference to "Nothing Else Matters." When asked why he thought heavy metal music has kept its longevity throughout the years, Hetfield said that it is something that they continue to fight for.
"Gosh, it's a misfit music. It's an underground feeling still. It's like a rebel music. It's a thing you need to fight for. You know every decade 'rock is dead.' That is fuel for a hard rock band. Absolutely."