LeBron James Achieves Personal First-Time Feat In Lakers' Game 4 Win
By Jason Hall
April 25, 2023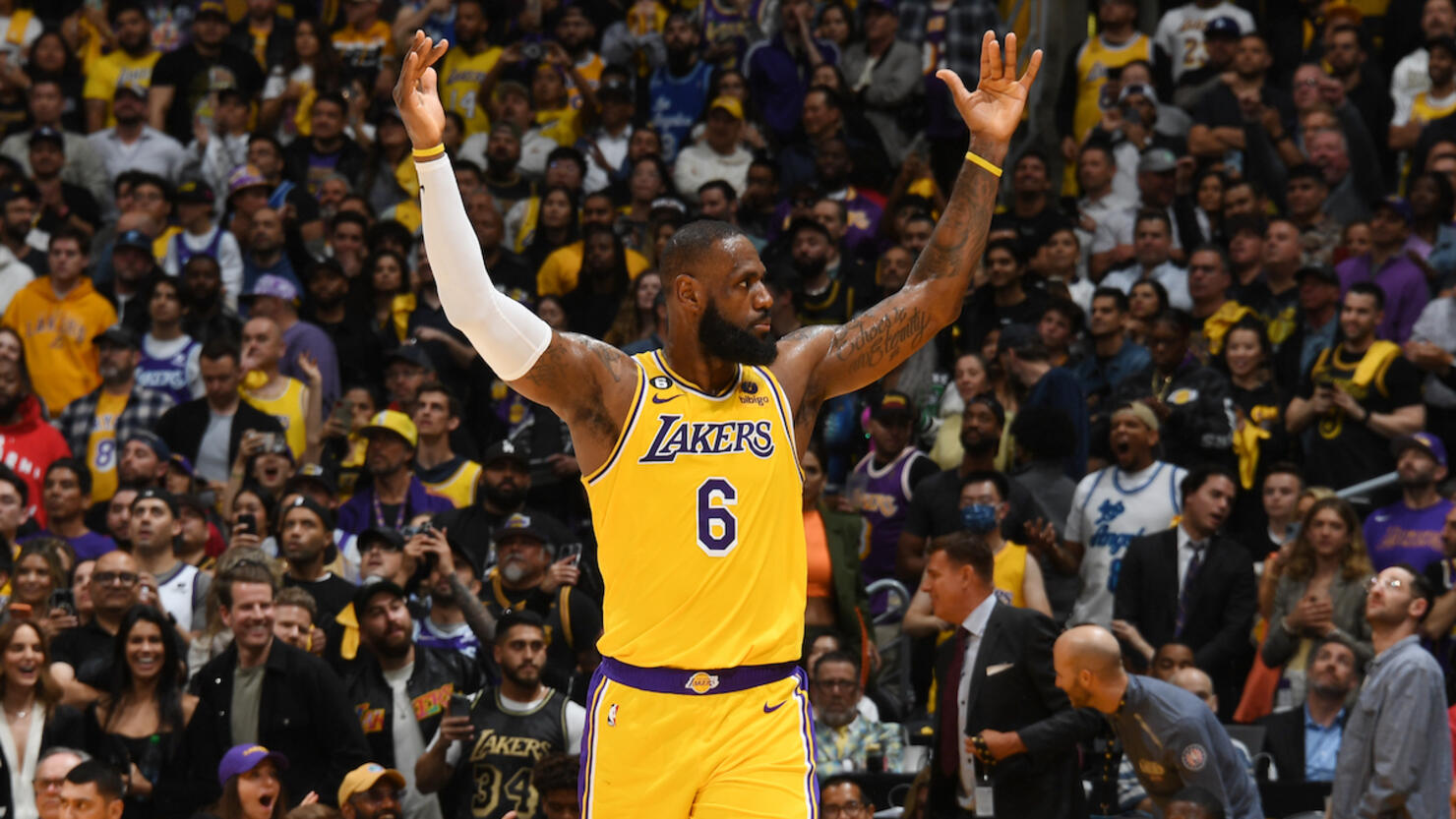 LeBron James achieved one of the few first-time accomplishments left in his career during the Los Angeles Lakers' 117-111 win against the Memphis Grizzlies in Game 4 of their Western Conference playoffs first-round series on Monday (April 24) night.
James, 38, finished Monday's game with 22 points, 20 rebounds, seven assists and two blocks, recording a 20-20 stat line for the first time in his 20-year NBA career. The four-time NBA champion scored on a decisive layup, drawing a foul on Grizzlies forward Dillon Brooks, with less than 30 seconds remaining to give the Lakers a 3-1 edge in the series.
"I felt like that play right there, I wouldn't say, 'closed the door,' but it sealed it," James said via ESPN. "There wasn't much light at the end for the rest of the game. I was just letting the emotion come out."
James had appeared in 1,693 career regular-season, play-in and postseason games before becoming the oldest player to finish with a 20-20 line since Wilt Chamberlain accomplished the feat in 1973 at the age of 36.
"I've done some pretty cool things in my career," James said via ESPN. "I've never had 20 and 20 before. So, that's pretty cool, I guess."
The Lakers are now one win away from becoming the first No. 7 team to upset a No. 2 team in the first-round of the NBA playoffs since the San Antonio Spurs upset the Dallas Mavericks in 2010.