Aerosmith Officially Announce Farewell Tour: 'Peace Out'
By Logan DeLoye
May 1, 2023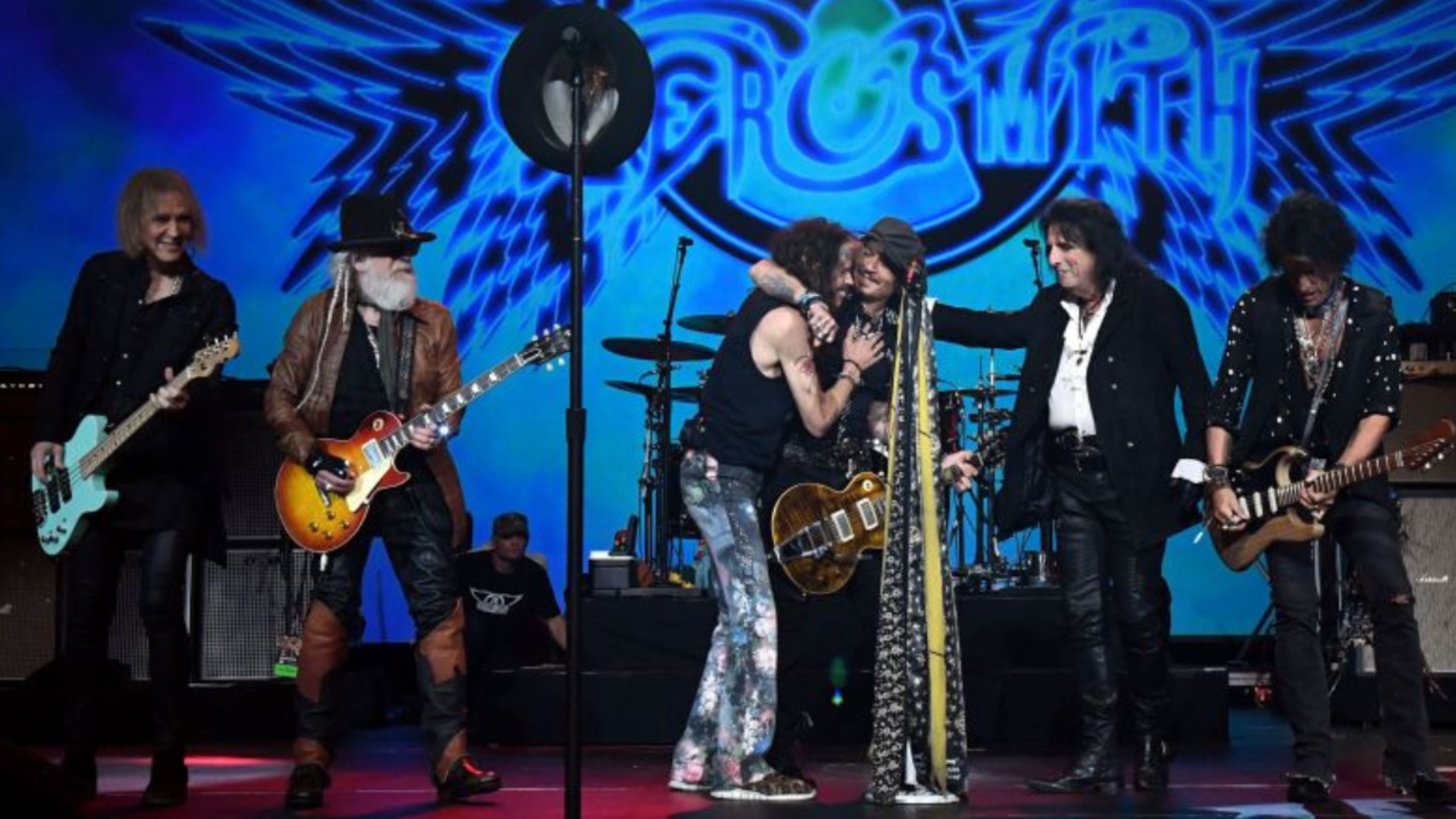 Aerosmith officially announced that they will be embarking on a farewell tour beginning in Philadelphia, Pennsylvania on September 2nd, and ending in Montreal, Quebec on January 26th, 2024. The "Sweet Emotion" standouts took to Instagram to detail special guest performers, and to describe what each show will bring as they wrap up 50 years of iconic hits.
"Aerosmith PEACE OUT with special guest The Black Crowes! Fans will see one of the most significant American rock bands in history one last time during this not-to-be-missed final tour. Every night will celebrate the five decades of Aerosmith's groundbreaking hits as they celebrate 50 years as America's greatest rock band. In addition, THX will bring their THX Certified Live! high-fidelity experience on the road, calibrating each arena with leading-edge technology so fans don't miss a beat of Aerosmith's classic rock tunes in quality audio."
Tickets are now available on Aerosmith.com. Interested individuals have the opportunity to purchase a variety of VIP packages including photos with the band, limited edition merchandise, and more! As part of the tour, Aerosmith will be taking the stage in Pittsburgh, Pennsylvania, Chicago, Illinois, Detroit, Michigan, Cleveland, Ohio, Tampa, Florida, Atlanta, Georgia, Charlotte, North Carolina, St. Louis, Missouri, Dallas, Texas, St. Paul, Minnesota, Salt Lake City, Utah, San Francisco, California, and more! The timeless band assured fans that this isn't goodbye... it's a "peace out."
"It's not goodbye it's PEACE OUT! Get ready and walk this way, you're going to get the best show of our lives."