Boosie Badazz Says Joint Album With T.I. Is In The Works After All
By Tony M. Centeno
May 4, 2023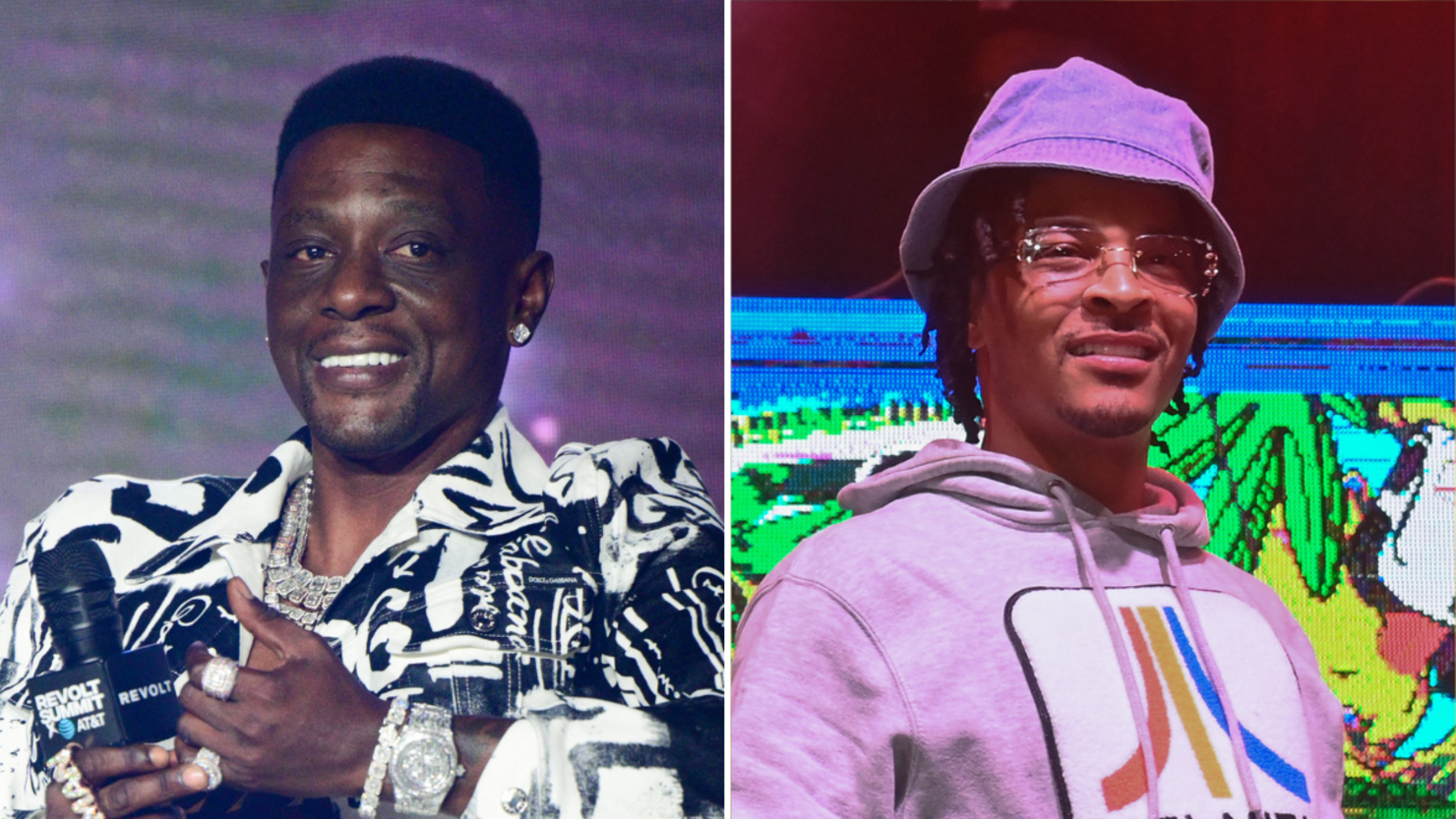 Boosie Badazz says the joint album with T.I. is back on.

Earlier this week, May 1, Boosie sat down for another interview with DJ Vlad. During their chat, the New Orleans native revealed that he and Tip actually hashed out their differences on a phone call. Both rappers resolved their issues before a photo of them talking at an airport in St. Louis hit the Internet and went viral on social media. As far as the album goes, Boosie said it would arrive after his reality show with T.I. makes its debut. However, he didn't confirm a release date.
"The reality show we in works right now, so we're probably gonna follow up with a joint project," Boosie explained. "We ain't talked about dropping an album yet but I wanna drop it. That's why I was kinda pissed about the situation because this was big for me to drop an album with Tip. This was some big shit for me bruh so we gonna get to it. We gonna get to it."

Boosie and T.I.'s issued began after the Grand Hustle founder admitted to "embellishing" a story about snitching on his late cousin before his career blew up in the early 2000s. After Boosie called him "a rat" and cancelled the album, T.I. provided documentation proving he didn't squeal and even told Boosie to pull up on him and see the documents for himself. Boosie refused, but he eventually apologized to T.I. and cleared the air.

"It just went like two bosses of handling it, man," Boosie told Vlad. "First of all, we got kids who love each other. First we wasn't agreeing and we was going back-and-forth and you know he spoke how he felt and I spoke how I felt. He felt me and I felt him. I gave him an apology."

There's no word yet on when T.I. and Boosie Badazz's reality show or album will drop.