Buc-ee's Turns Away Excited First-Time Visitors Over Vehicle Choice
By Dani Medina
May 5, 2023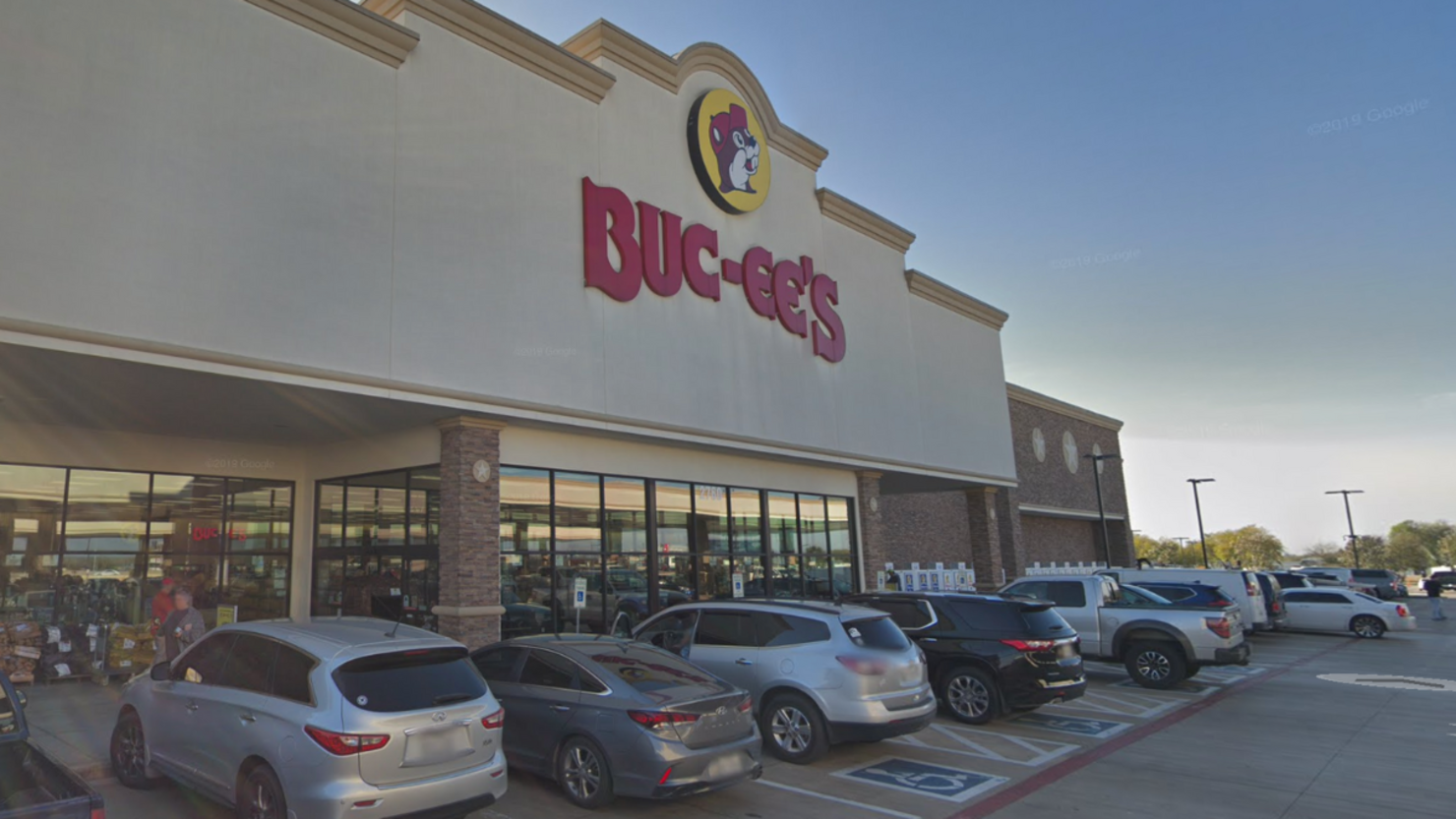 You never forget your first time.
A couple's first-ever visit to Buc-ee's was cut short... due to the kind of vehicle they rolled up in. It all went down at the Baytown Buc-ee's on April 25, MySanAntonio reports. After passing by the iconic Texas gas station chain several times on their trips across the Southeast United States for 10 years, the Thompsons, who became full-time truckers last year, finally decided to step inside.
About 30 minutes into their shopping trip, which included buying some beaver-inspired merch and beef jerky, two employees reportedly confronted the Thompsons. "We were seriously just taking in the atmosphere," Dawn Thompson told the news outlet. "They approached us and asked my husband if it was his truck. 'You are not allowed to purchase anything here, you have to leave now,' and I was still holding my items that they were telling me I'm not allowed to buy."
The Thompsons' semi-truck was double-parked in two concurrent parking spaces; they thought it was OK since other RVs and trucks were also taking up rows of spots. The employees escorted them out of the store, saying that semi-trucks aren't allowed on the property.
"We're not a big truck, how are we any different than an RV? This is where we live," Dawn said. Thompson said she reached out to Buc-ee's twice over the incident, but hasn't heard back. She also shared her experience in the "Buc-ee's Lovers" Facebook group, and several truckers said they went through a similar situation.
Buc-ee's reportedly has signage at all locations that reads "No 18-wheelers." Jeff Nadalo, Buc-ee's general counsel, says the travel center's parking lots and driveways aren't designed to accommodate truckers, only passenger vehicles, according to the San Antonio Express-News.