Boosie Badazz Arrested On Gun Charges In California
By Tony M. Centeno
May 8, 2023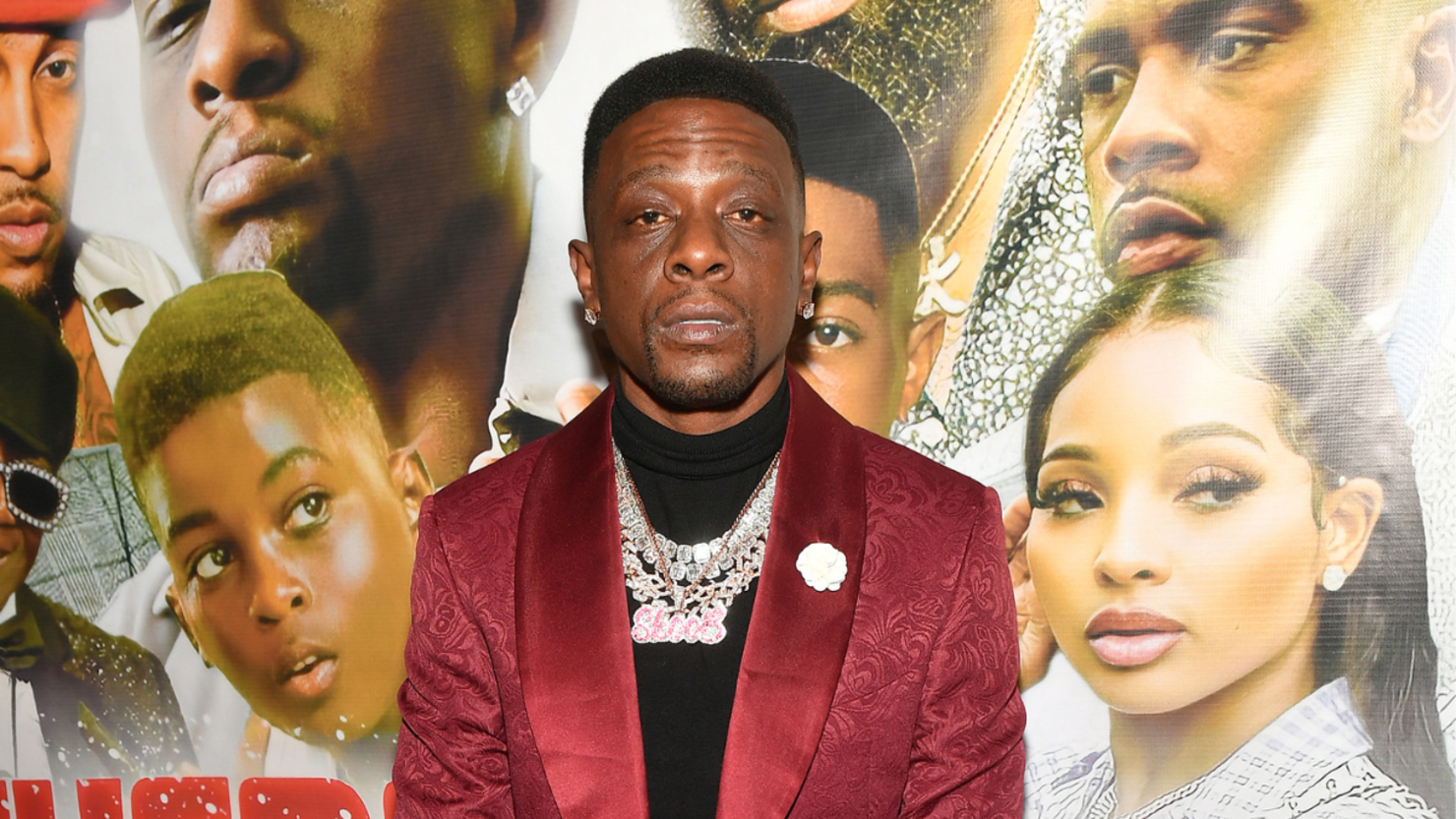 Boosie Badazz lashed out at police officers in California after he was arrested over the weekend.

According to a report WBRZ published on Saturday, May 6, the Louisiana native was apprehended by San Diego police on four gun charges. Boosie was charged with felon in possession of a firearm, concealed carry weapon in a vehicle, possession of ammunition by a prohibited person and unlisted owner of a registered firearm. He was booked at the San Diego County jail but bonded out a few hours later. During a show he performed at later on that night, Boosie told the crowd how he really feels about the San Diego Police Department.
"Suck my d**k you b***hes," Boosie said after he had the entire audience screaming out "F**k San Diego police."

Boosie never had a problem with telling police officers how he feels about them. Last year, the 40-year-old rapper threatened to sue police in Georgia for harassment after he was pulled over in Georgia for dark tints and a concealed tag. Once police discovered a bag of weed and plenty of cash in the vehicle, Boosie and his 19-year-old driver were placed in cuffs. While he was cuffed up, the rapper went off on a lengthy rant about the the cops to their faces.

"I can't keep going through this though, bro," he said. "I just can't, bro. I don't do no wrong. I gotta go to y'all superiors and file charges, man. It's harassment. It's every day. I moved to the country to f**king live, bro. I did six years on my back."

Everything was going great for Boosie prior to his arrest. He was reportedly at a music video shoot with Bully Free for their song "How You Wanna Play It" when he was arrested. He also recently beat cancer and patched things up with T.I.