Georgia Launches New Digital Option For Driver's License & ID: What To Know
By Sarah Tate
May 18, 2023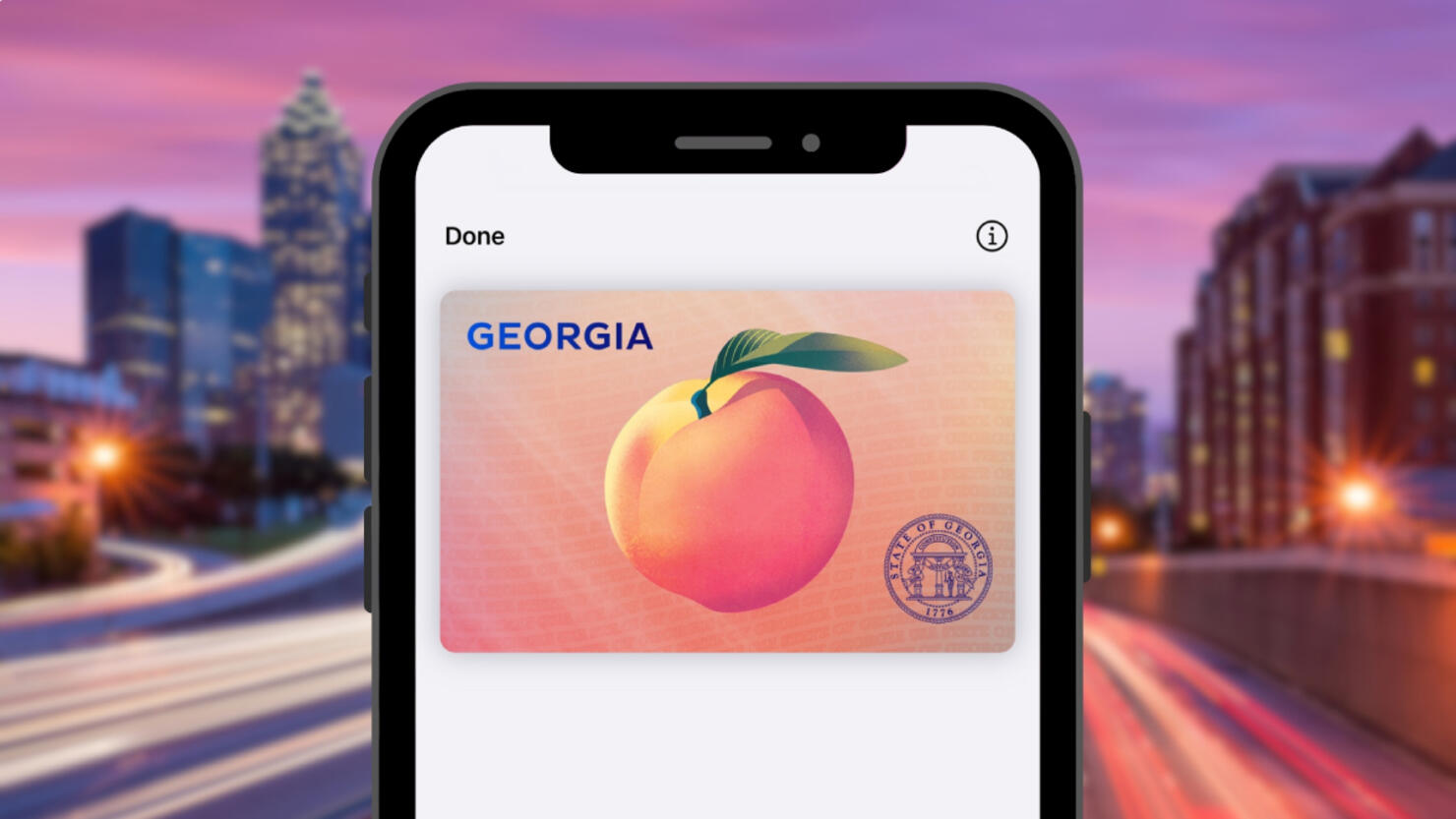 Georgia has just launched a new program that allows you to have your ID ready with just a few taps of your phone screen.
The Georgia Department of Driver Services announced on Thursday (May 18) that Peach State residents will now have the digital option to have their valid, state-issued driver's license or ID added to their iPhone or Apple Watch, per WSBTV. Only three other states have launched similar digital state ID options: Arizona, Maryland and Colorado.
The new free, voluntary feature can be used at select TSA security checkpoints, which state officials say will help make it "quick, easy and secure," according to the DDS website. The digital option is not a replacement for a physical ID, which must still be carried in person.
As of its launch, the digital ID option is only available on Apple iPhone models 8 or later and Apple Watch Series 4 or later, with the latest version of iOS or watchOS.
To get your digital ID, you must have a valid and readable Georgia driver's license of ID. Add whichever identification you want to your Apple Wallet by tapping the "+" button on the Apple Wallet screen, select "Driver's license or State ID" and follow the instructions. If you'r having trouble finding Georgia, officials said it may take up to 48 hours for the state to appear as an option.
Gov. Brian Kemp spoke on why the new digital option is an important step for the state.
"As the No. 1 state for business, Georgia recognizes the value of finding new and innovative ways to remain at the forefront of emerging trends," said Kemp. "I want to thank our great team at DDS for working with their partners in the private sector, as well as the TSA, to make this exciting new service possible. I look forward to this option being widely available for hardworking Georgians and visitors alike."
Learn more about the digital ID option or watch tutorials on how to add your ID to your Apple Wallet by visiting the Georgia DDS website.